2023 NFL Playoffs Odds Tracker: Which Teams Will Make & Miss Postseason?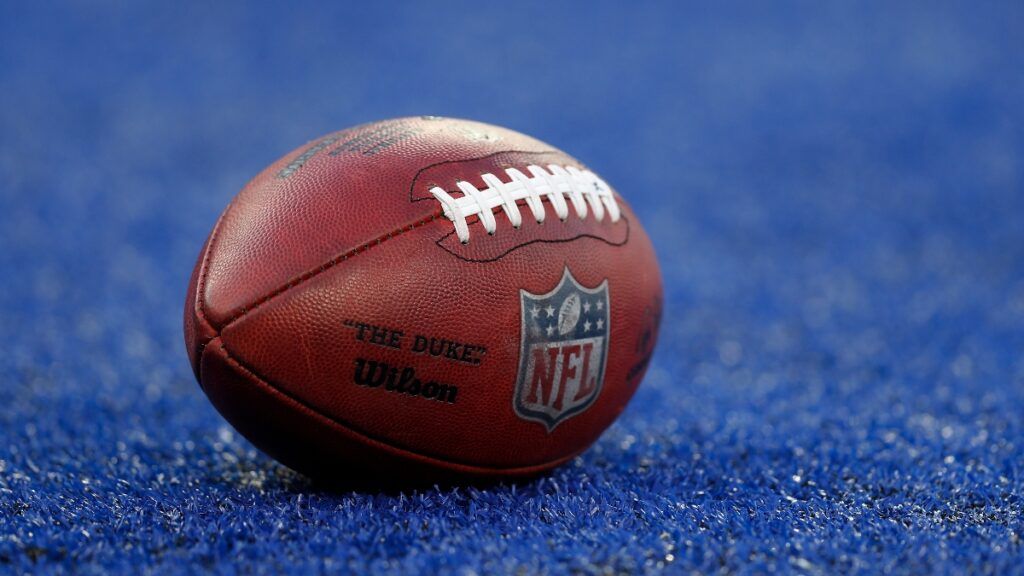 Odds via DraftKings, updated August 5.
We're entering the summer months, and that means the heat of free agency, big trades and the draft are over. Now, only the weather will be making teams sweat during training camp.
There's been a lot of turnover this offseason, with teams going from out of the playoff picture to huge Super Bowl contenders in a flash. But before that happens, we need to get to the playoffs.
Seven teams from each conference will make it to the postseason (the third year the NFL has used this format). Things can change at any moment, but barring any big injuries, we're likely seeing close to the final numbers until the season starts.
The Eagles have gone from -170 to -190 to make the playoffs, and their win total has risen, too. The Colts, Chargers and Ravens made similar-sized moves.
The Panthers improved from +400 to +350 after acquiring Baker Mayfield.
The Titans continue to drift toward "no", moving from -115 to make the playoffs to +100.
The Bears win total has dropped more than almost any other team, and their odds to make the playoffs have moved from +350 to +450 over the last month.
The worst teams in the league got longer -- the Texans from +1200 to +1600, the Falcons from +700 to +800, and the Jets from +550 to +700.
Who Has the Best Chances to Make the NFL Playoffs?
Arizona Cardinals
The Cardinals found themselves in the playoffs last season after a magical start but stumbled down the stretch and ultimately lost to the Super Bowl Champion LA Rams in the NFC Wild Card game.
Atlanta Falcons
The Falcons are in full blown rebuild mode after sending franchise quarterback Matt Ryan to the Colts. Marcus Mariota takes over the reigns at quarterback and has his work cut out for him to take his team to the playoffs.
Baltimore Ravens
The Ravens missed the playoffs last season for the first time since 2017 mostly due to the injury to Lamar Jackson down the closing stretch. Books expect them to be primed for a bounce back year.
Buffalo Bills
Buffalo seems to be America's darling heading into the 2022 season. Quarterback Josh Allen is the favorite to win MVP and the Bills are the favorite to take home the Lombardi Trophy. Can they live up to the hype?
Carolina Panthers
Matt Rhule might be the coach heading into the season with the hottest seat. The Panthers added Baker Mayfield to the quarterbacks room, but that hasn't done much to persuade oddsmakers.
Chicago Bears
Justin Fields officially takes the reins in Chicago. Can he take them to the promise land? The Bears have made the playoffs with much worse.
Cincinnati Bengals
Bengals went from an afterthought in the AFC to a serious contender in one full season with Joe Burrow at the helm. Can they keep that momentum going?
Dallas Cowboys
The Cowboys won the NFC East last season behind an upgraded defense. They have all the tools to make a playoff run.
Denver Broncos
Oh how the tables have turned in the Mile High City. The addition of Russell Wilson has completely changed the trajectory of the franchise. They've been missing a quarterback ever since Peyton Manning left and now they finally got him.
Detroit Lions
The Detroit Coverin' Cambells showed a lot of fight last season but this team still has a lot of work to do to get back to the playoffs.
Green Bay Packers
With Aaron Rodgers, anything is possible.
Houston Texans
The dumpster fire that is the Houston Texans has the worst odds of any team to make the playoffs.
Indianapolis Colts
The Colts missed out on the playoffs by losing to the Jaguars in Week 18. With Jonathan Taylor and now Matt Ryan at quarterback, this team appears to be on an upward trajectory.
Jacksonville Jaguars
The Jaguars were back on the coaching market after less than one year with Urban Meyer. They settled on Doug Pederson who, if nothing else, should implement a massive and much-needed culture change in Jacksonville.
Kansas City Chiefs
The Chiefs lost won of their top offensive weapons in Tyreek Hill during the offseason and their division has gotten much tougher. Just a couple of reasons why this number may seem low to some people.
Las Vegas Raiders
People may easily forget the Raiders made the playoffs last season despite the departure of Jon Gruden less than halfway through the season. They had a chance late in the game to beat the Bengals in the Wild Card game, who would eventually go on to win the AFC Championship.
Los Angeles Chargers
The Chargers have yet to go to the playoffs with Justin Herbert as the starting quarterback. That's expected to change this season.
Los Angeles Rams
The reigning Super Bowl champs play in a tough division but it would be a major surprise to see them miss out on the playoffs.
Miami Dolphins
The Dolphins are completely revamped after hiring Mike McDaniel as head coach and trading for Tyreek Hill. They weren't far from making the playoffs last season.
Minnesota Vikings
The Vikings are always a difficult team to predict.
New England Patriots
The Patriots have a lot of question marks entering the season. Such as, who's going to run the offense? Never doubt Bill Belichick.
New Orleans Saints
The Saints will be in their first year without Sean Payton in a very long time. Dennis Allen takes the reins and he appears to have a very capable roster.
New York Giants
Injuries have hampered the Giants the last few seasons. If they can stay healthy, they could sneak into the playoffs.
New York Jets
The Jets appear to be heading in the right direction but Zach Wilson has some pressure on his shoulders to prove he can be a reliable quarterback.
Philadelphia Eagles
The Eagles made some massive upgrades in the offseason specifically with the additions of AJ Brown and James Bradberry. Hurts will have to take a leap to become a contender but this team appears to be primed to make the playoffs.
Pittsburgh Steelers
It's the end of an era in Pittsburgh and the start of a new one. Is it the Kenny Pickett era or Mitch Trubisky era?
San Francisco 49ers
The 49ers have had a bit of a tumultuous offseason with the Deebo Samuel drama, quarterback controversy and losing their offensive coordinator Mike McDaniel. Is Trey Lance as good as everyone thinks he is?
Seattle Seahawks
The Seahawks are in full rebuild mode after trading away Russell Wilson. Drew Lock appears to be the heir apparent in Seattle but it's likely they have their eyes on one of the top quarterbacks in the 2023 draft.
Tampa Bay Buccaneers
The Bucs lost their head coach but they, somehow, still have that Tom Brady guy. That's all you need to know about their playoff chances.
Tennessee Titans
The Titans were one of the better and more consistent teams in the AFC last year, and Derrick Henry missed significant time with injury.
Washington Commanders
The Commanders are a puzzling team. They have plenty of talent on the defensive side of the ball but with Carson Wentz and not much around him, can you really trust this team to make the playoffs?
2022 NFL Standings
AFC EAST

W-L-T
PCT
HOME
AWAY
CONF
DIV
STRK

BillsY

11-6
.647
6-3
5-3
7-5
5-1
W4

PatriotsX

10-7
.588
4-5
6-2
8-4
3-3
L1

Dolphins

9-8
.529
6-3
3-5
6-6
4-2
W1

Jets

4-13
.235
3-6
1-7
4-8
0-6
L2
AFC NORTH

W-L-T
PA
HOME
AWAY
CONF
DIV
STRK

BengalsY

10-7
376
5-4
5-3
8-4
4-2
L1

SteelersX

9-7-1
398
6-2-1
3-5
7-5
4-2
W2

Browns

8-9
371
6-3
2-6
5-7
3-3
W1

Ravens

8-9
392
5-4
3-5
5-7
1-5
L6
AFC SOUTH

W-L-T
PCT
HOME
AWAY
CONF
DIV
STRK

TitansY

12-5
.706
7-2
5-3
8-4
5-1
W3

Colts

9-8
.529
4-5
5-3
7-5
3-3
L2

Texans

4-13
.235
2-7
2-6
4-8
3-3
L2

Jaguars

3-14
.176
3-6
0-8
3-9
1-5
W1
AFC WEST

W-L-T
PCT
HOME
AWAY
CONF
DIV
STRK

ChiefsY

12-5
.706
7-2
5-3
7-5
5-1
W1

RaidersX

10-7
.588
5-4
5-3
8-4
3-3
W4

Chargers

9-8
.529
5-4
4-4
6-6
3-3
L1

Broncos

7-10
.412
4-5
3-5
3-9
1-5
L4
NFC EAST

W-L-T
PCT
HOME
AWAY
CONF
DIV
STRK

CowboysY

12-5
.706
5-3
7-2
10-2
6-0
W1

EaglesX

9-8
.529
3-5
6-3
7-5
3-3
L1

Commanders

7-10
.412
3-5
4-5
6-6
2-4
W1

Giants

4-13
.235
3-5
1-8
3-9
1-5
L6
NFC NORTH

W-L-T
PCT
HOME
AWAY
CONF
DIV
STRK

PackersY

13-4
.765
8-0
5-4
9-3
4-2
L1

Vikings

8-9
.471
5-3
3-6
6-6
4-2
W1

Bears

6-11
.353
3-5
3-6
4-8
2-4
L1

Lions

3-13-1
.206
3-5
0-8-1
3-9
2-4
W1
NFC SOUTH

W-L-T
PCT
HOME
AWAY
CONF
DIV
STRK

BuccaneersY

13-4
.765
7-1
6-3
8-4
4-2
W3

Saints

9-8
.529
3-5
6-3
7-5
4-2
W2

Falcons

7-10
.412
2-6
5-4
4-8
2-4
L2

Panthers

5-12
.294
2-6
3-6
3-9
2-4
L7
NFC WEST

W-L-T
PCT
HOME
AWAY
CONF
DIV
STRK

RamsY

12-5
.706
5-3
7-2
8-4
3-3
L1

CardinalsX

11-6
.647
3-5
8-1
7-5
4-2
L1

49ersX

10-7
.588
4-4
6-3
7-5
2-4
W2

Seahawks

7-10
.412
3-5
4-5
4-8
3-3
W2
NFL Make Playoffs Odds FAQs
Can I bet on which teams will make the NFL Playoffs?
How many teams make it to the playoffs each season?
How does playoff seeding work?
How does the playoff bracket work