NHL Betting Odds & Picks For Saturday's 10-Game Slate
Credit:
Joe Puetz/NHLI via Getty Images. Pictured: St. Louis Blue goaltender Jordan Binnington.
We have another stacked NHL card Saturday, this time featuring 10 games on ice across North America.
Michael Leboff breaks down five of those games below and finds betting value in his picks.
You know who I think would get a kick out of betting on hockey? William Shakespeare.
Imagine The Bard of Avon's delight as he watches a +165 underdog race out to a 3-0 lead in the third period. The rush of a risky bet about to pay off. And then imagine his despair as he watches that same team blow that advantage and lose in overtime.
Or picture Shakespeare sitting in the bar with you holding an Under 6.5 ticket on a game that is 4-2 with a couple minutes to go. "It's hard to score," he'd say, thinking he was in a good spot. Then try to visualize the look on his face as he watches the losing team's goaltender abandon the net for the extra attacker.
"There's no chance they win, why even bother?" He would ask.
The puck crosses the line with less than a second to go, ruining his night.
Shakespearean.
Saturday's NHL slate features plenty of potential Greek tragedies. The action starts at 1 p.m. ET and runs through the night, giving bettors an entire day to enjoy the rollercoaster ride that is betting on the National Hockey League.
Let's take a look.
All current odds as of Friday at 9 p.m. ET via DraftKings. Follow me in the Action App to see what I'm betting.
Matinee Action
Philadelphia Flyers (-110) at Pittsburgh Penguins (-110) —  1 p.m. ET
New York Rangers (-121) at New Jersey Devils (+100) — 1 p.m. ET
Florida Panthers (-132) at Nashville Predators (+110) — 2 p.m. ET
I have betting interest in three of the four early games, starting with The Battle of Pennsylvania between the overrated Philadelphia Flyers and the all-over-the-place Pittsburgh Penguins.
These two teams met in Pittsburgh on Thursday, with Philadelphia skating away with a 4-3 win. The Flyers, who closed as -115 favorites, came back from a 3-0 deficit to notch the win in regulation and move two points clear (with two games in hand) of their in-state rivals in the East Division.
To say the Flyers were undeserving of the win would be a stretch, as they actually played pretty well against the Pens, but it doesn't change the fact that Philadelphia is playing a dangerous game. The Flyers might have the seventh-best points percentage in the NHL, but their play-driving metrics at 5-on-5 are pretty pedestrian. The Flyers rank 20th in expected goals rate, 26th in shot share and 19th in high-danger chance rate.
What's saving Philadelphia is that it leads the NHL with an 11.86 shooting percentage at 5-on-5. The Flyers (who also have the best overall shooting percentage at 12.4%) are the only team in the NHL above 10.2% at 5-on-5. That number, which has started to drop already (it was above 13% not too long ago), should regress and stop saving the Flyers from mediocrity.
Even though I think Philadelphia is pretty overrated and at some point will get found out, the Penguins are no juggernaut. Pittsburgh's .568 points percentage isn't great and is still pretty flattering considering that the Penguins have just five regulation wins and rank inside the bottom-10 in expected goals and high-danger chance rate.
I don't think there's too much that separates these two teams. Philadelphia is probably the stronger team at the moment since the Penguins are missing Jason Zucker and Brian Dumoulin, but even after considering those injuries it's pretty close.
Brian Elliott is scheduled to start for the Flyers and even though he's been better than Carter Hart this season, his presence negates Philadelphia's would-be advantage in goal. I think the Pens should be closer to -120 on home ice, so this number looks fine to me.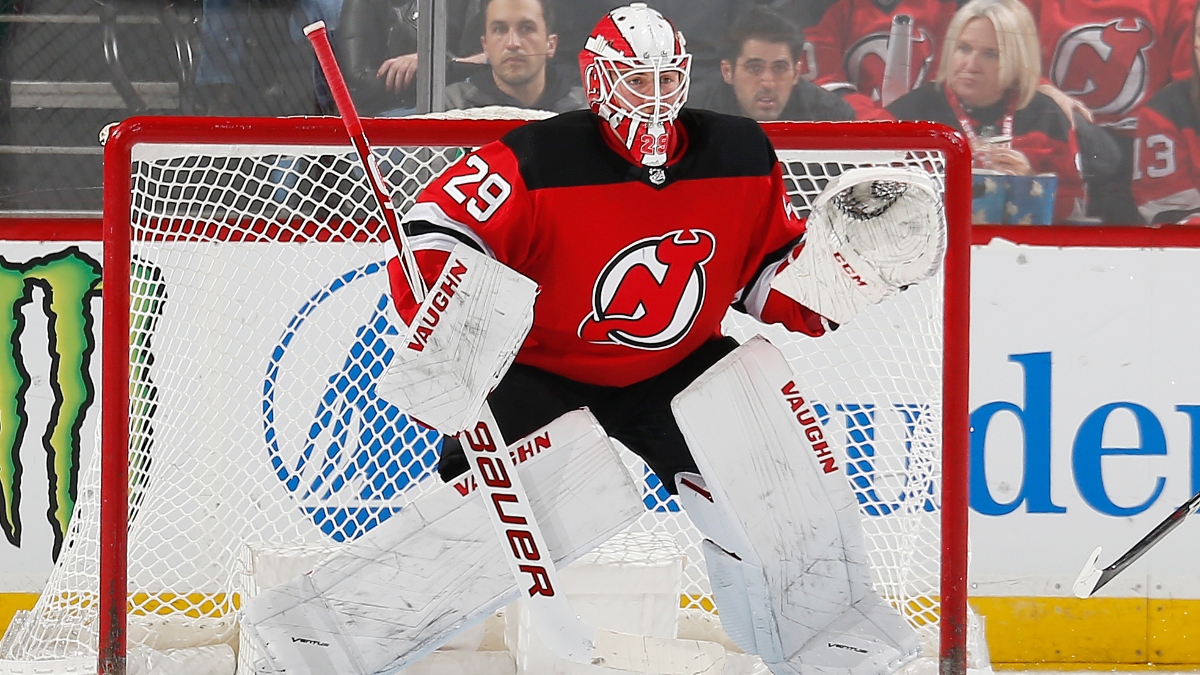 After a middling start the New York Rangers have found a little groove over the past fortnight. The Blueshirts have won five of seven and are above 50% in goal share and expected goal rate at 5-on-5. What's more encouraging is that this nifty little run came with Artemi Panarin, one of the best players in the world, on the sidelines.
After a strong start the New Jersey Devils have hit a bit of a rough patch over the past fortnight. The Devils have dropped seven of their last eight games and are below 50% in goal share and expected goal rate at 5-on-5. New Jersey's hot start was driven by exceptional goaltending and once their save percentage came back down to earth so did the Devils.
Despite their recent run of form I think there are still a lot of problems with the Rangers and am not bullish on them getting back into the mix in the East. They are not deep, their defense is a patchwork of promising young players with bad veterans and their No. 1 goaltender got hurt.
That said, I still think they are a couple of rungs on the ladder above the scuffling Devils. This number is certainly playable on the Rangers, but I wouldn't go north of -125 odds.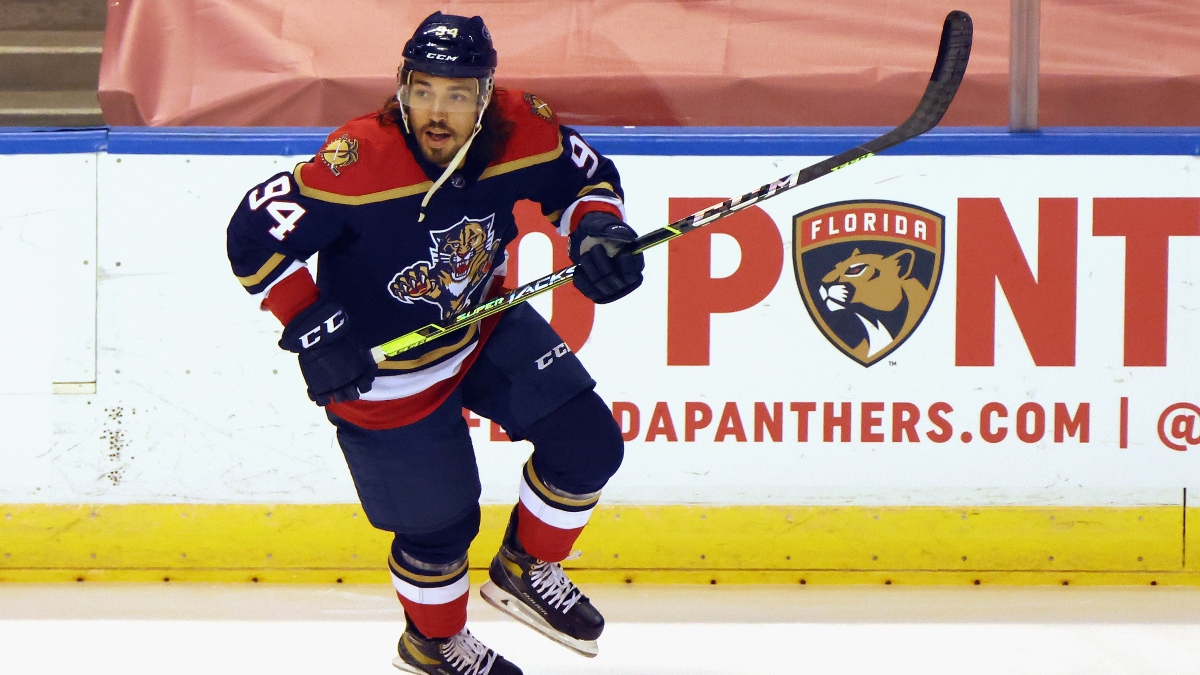 The Nashville Predators have been a big disappointment in 2021. At 10-13-0 the Preds rank 26th overall in points percentage and their -19 goal differential (not including the goal awarded for shootout wins) is the fifth-worst mark in the league.
Nashville's underlying metrics are a little bit better than its actual results, but nobody is going to feel bad for you or call you unlucky with 49.5% expected goals rate, especially when you rank 30th in 5-on-5 goals per hour and 26th in xG per 60 minutes at 5-on-5. The only thing that is saving Nashville from being a complete disaster is its defense, which is ninth in expected goals allowed and 11th in goals against at 5-on-5.
---
Expected goals (also known as xG) is a predictive statistic that gives an indication of whether results are based on sustainable factors like a steady creation of scoring chances, or whether it is down to aspects such as shooting luck or outstanding goaltending.
Simply put, an expected goals rate (xGF%) above 50% is considered good because it means a team is creating the majority of the scoring chances. Anything below 50% is usually a sign that a team is struggling to control play.
xG numbers cited from Evolving Hockey.
---
Florida ticks every box in this matchup, except in goal. Sergei Bobrovsky has struggled to a .897 save percentage and -8.74 GSAx in 11 starts and should be the No. 2 goaltender for the Panthers behind the surging Chris Driedger. Bobrovsky won't be the only struggling netminder in this matchup, though, as Pekka Rinne has a -4.4 GSAx to go along with a .908 SV%.
Bobrovsky should have every chance to win this game as the Panthers project as a much stronger 5-on-5 team compared to Nashville.  The Panthers have been terrific at 5-on-5 with a 54.98% goal share and a 55% expected goals rate, the defense ranks first in high-danger chances allowed and fourth in xGA/60.
Even though Nashville is at home, this game is more of a mismatch than the line indicates, especially since Nashville will be missing top-pair defenseman Ryan Ellis. I'd play Florida up to -135.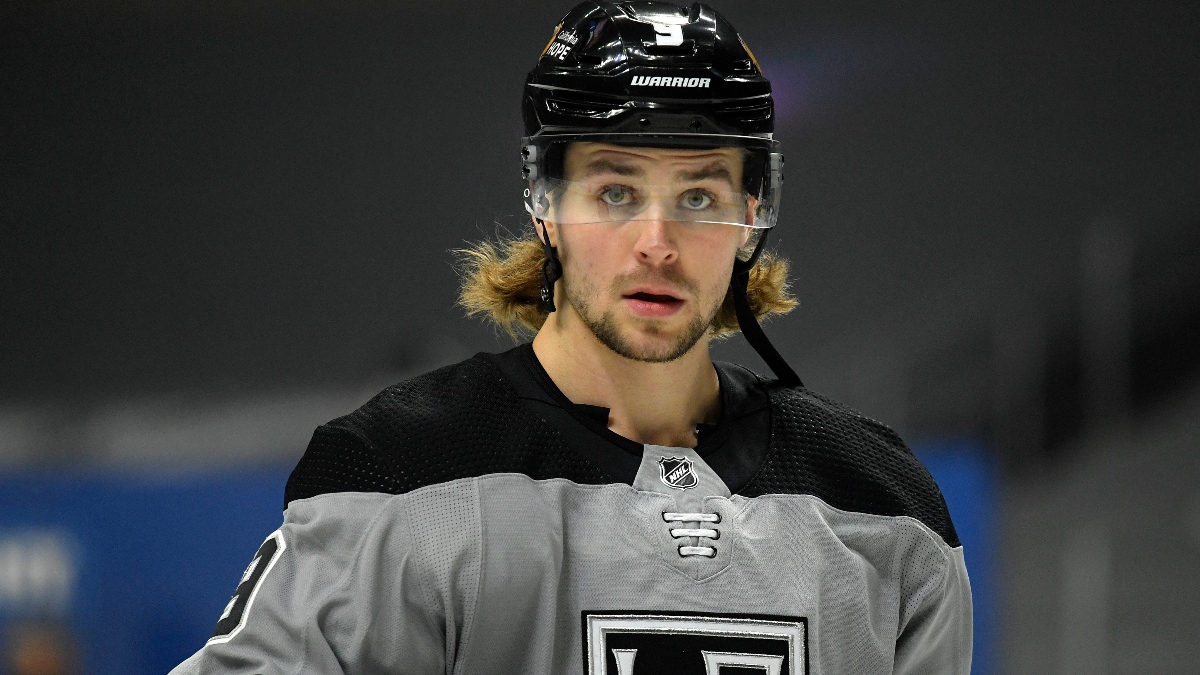 The Rest of the Slate
St. Louis Blues (-122) at Los Angeles Kings (+105) — 9 p.m. ET
Calgary Flames (+115) at Edmonton Oilers (-132) — 10 p.m. ET
The St. Louis Blues are dealing with a rash of injuries. Colton Parayko, Vladimir Tarasenko, Jaden Schwartz, Robert Thomas, Carl Gunnarsson, Tyler Bozak and Ivan Barbashev. Tarasenko has been out all year and is close to returning, but outside of him that's still their best defensman, three of their strongest forwards and two important depth players. Yikes.
The Blues have played a pretty soft schedule, but they've still been able to skate out to a .609 points percentage with a 50% xG rate and a 52.2% goal share at 5-on-5. Those aren't eye-popping numbers, but it's hard to get a true feel for where St. Louis is truly at considering the injuries and the schedule its played.
I think we have a pretty good idea of how good the Los Angeles Kings are right now. The Kings have certainly punched above their weight, but there are some foreboding signs that there's danger lurking around the bend as the Kings rank 29th in expected goals for, 27th in expected goals against and dead last in expected goal differential per 60 minutes at 5-on-5.
Strong special teams and great goaltending from Cal Petersen have kept Los Angeles surprisingly relevant in the West Division, but there are a lot of signals pointing towards a downfall for the Kings.
The projected goaltending matchup for this game features Jonathan Quick for Los Angeles and Jordan Binnington for St. Louis. While Quick and Binnington have similar statlines this season, Quick has really struggled over the past two seasons and is not a reliable netminder at this part of his career.
I like St. Louis at -125 or better on Saturday night.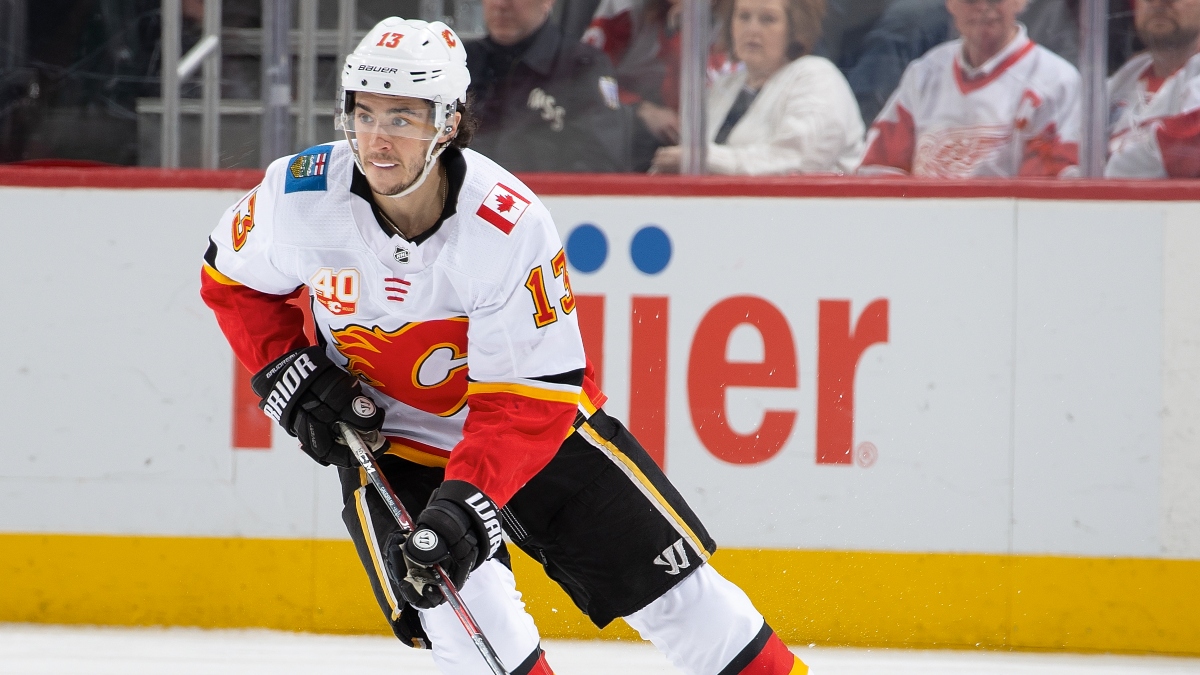 The Calgary Flames became the second team in the NHL to make a coaching change this season. Darryl Sutter is back behind the bench for the Flames, who sit fifth in the North Division with 24 points and .500 points percentage. Sutter's first game will come against the Edmonton Oilers, one of the teams that Calgary is chasing.
A quick look at how these teams compare at 5-on-5 shows that the Oilers have created more offense, but the Flames are better defensively and have a pretty sizable goaltending edge, so long as Jacob Markstrom is in net.
| 5-on-5 Stat | Calgary Flames | Edmonton Oilers |
| --- | --- | --- |
| Goals for per 60 | 2.38 | 2.47 |
| Goals against per 60 | 2.32 | 2.73 |
| Goal Differential per 60 | +0.06 | -0.26 |
| xG for per 60 | 2.32 | 2.49 |
| xG against per 60 | 2.27 | 2.55 |
| xG Diffierential per 60 | +0.05 | -0.06 |
Because of the talent they have, the Oilers don't need to dominate at 5-on-5 to have success. Connor McDavid and Leon Draisaitl can wreck a game in the blink of an eye, but if you can contain them the Oilers are quite beatable. Edmonton's high-risk, high-reward style puts a ton of pressure on McDavid, Draisaitl and the goaltender, and while the two forwards answer the bell more often than not, the goaltending is a little suspect.
Mike Smith has been great for Edmonton this season, but he's 38 years old and posted a -14.59 GSAx over the last two seasons. Smith is always capable of stealing a game or getting hot for stretch (and driving me up a wall), but I am not confident that he will be able to keep this level of play up for much longer. Edmonton's other option in goal, Mikko Koskinen, has struggled to a -5.97 GSAx in 16 games this season so he's not exactly trustworthy, either.
Calgary has more depth, plays better defense and should have the goaltending edge in this game. Thus, I think the Flames have value at this number as long as Markstrom is in goal.
How would you rate this article?
This site contains commercial content. We may be compensated for the links provided on this page. The content on this page is for informational purposes only. Action Network makes no representation or warranty as to the accuracy of the information given or the outcome of any game or event.