Premier League Betting Odds, Picks & Predictions: Newcastle United vs. Everton (Sunday, Nov. 1)
Credit:
Naomi Baker/Getty Images. Pictured: Everton standout Dominic Calvert-Lewin, left, and Southampton's Jannick Vestergaard.
Everton faces Newcastle United in Premier League action Sunday at St. James' Park.
The Toffees hope to get back on track after suffering their first loss of the season.
Dillon Essma tells us why he's backing the Toffees rebound in style.
Newcastle vs. Everton Odds
Odds updated as of Sunday at 8 a.m. ET and via DraftKings. Get up to a $1,000 sign-up bonus at DraftKings today or see more offers and reviews for the best online sportsbooks.
---
Newcastle welcomes Everton to St. James' Park on Sunday morning for this Premier League match.
The Toffees, who are missing some key pieces to their squad, look to rebound from their 2-0 loss against Southampton. On the there side, Newcastle is coming off its 1-1 stalemate with Wolverhampton and hope to build on that success in this home fixture.
This match is tough to handicap, with several key players missing for various reasons, so keep that in mind as we take a look at this meeting.
Newcastle
The Magpies have started on a decent foot, going 2-2-2 in England's top flight. Both draws were a bit fortunate, but I'm sure manager Steve Bruce was happy to take those two points.
Newcastle actually didn't play that poorly against Wolves, and was able to convert a set piece in the final few minutes to secure the tie. Defensively, Newcastle is a frustrating side to break down.
On paper, you would think the Magpies could create some chances every game and would be safe in the middle of the table. They might end up being okay, but their style of play can be quite frustrating.
Let's take those two draws as an example. Newcastle created virtually zero big chances against Tottenham Hotspur, which was the similar case against Wolves.
Now, I give them more credit for the Wolves result. However, the Magpies have some nice attacking players, which should create to better scoring chances.
For the season, Newcastle has generated 1.03 xG/game and conceded 1.56 xGA/game thus far.
---
Expected goals (also known as xG) is an advanced statistic that gives an indication of whether results are based on sustainable factors like a steady creation of scoring chances, or whether it is down to aspects such as luck or outstanding goalkeeping.
---
Everton's defense has its weaknesses as well, so maybe Newcastle can get it going at home. I rather doubt it ,though, as the side has generated few chances against quality opposition. Bruce has the tendency to play a boring brand of soccer, which lacks creativity and spunk in the final third of the field.
Similar to the Wolves game, this feels like a match Newcastle would be happy finishing with a point. Being 17th in xG and in the bottom half of the league in xGA are not stats you want facing a side that is challenging for the Top 4.
Everton
The Toffees have started the year as the most exciting mid-table club who can legitimately challenge for Top 4 and maybe even the title. I need to see more to believe the latter, but I do think manager Carlo Ancelotti has something special going with this team.
Everton is coming off a 2-0 loss to Southampton, but prior to that has been close to flawless. You can't ask for better than four wins to start, along with a draw against Liverpool.
The 2-0 scoreline against Southampton was a bit harsh when you take into account a red card and the xG gap only being -0.45. I wouldn't overreact to that result and say Everton's form has dipped.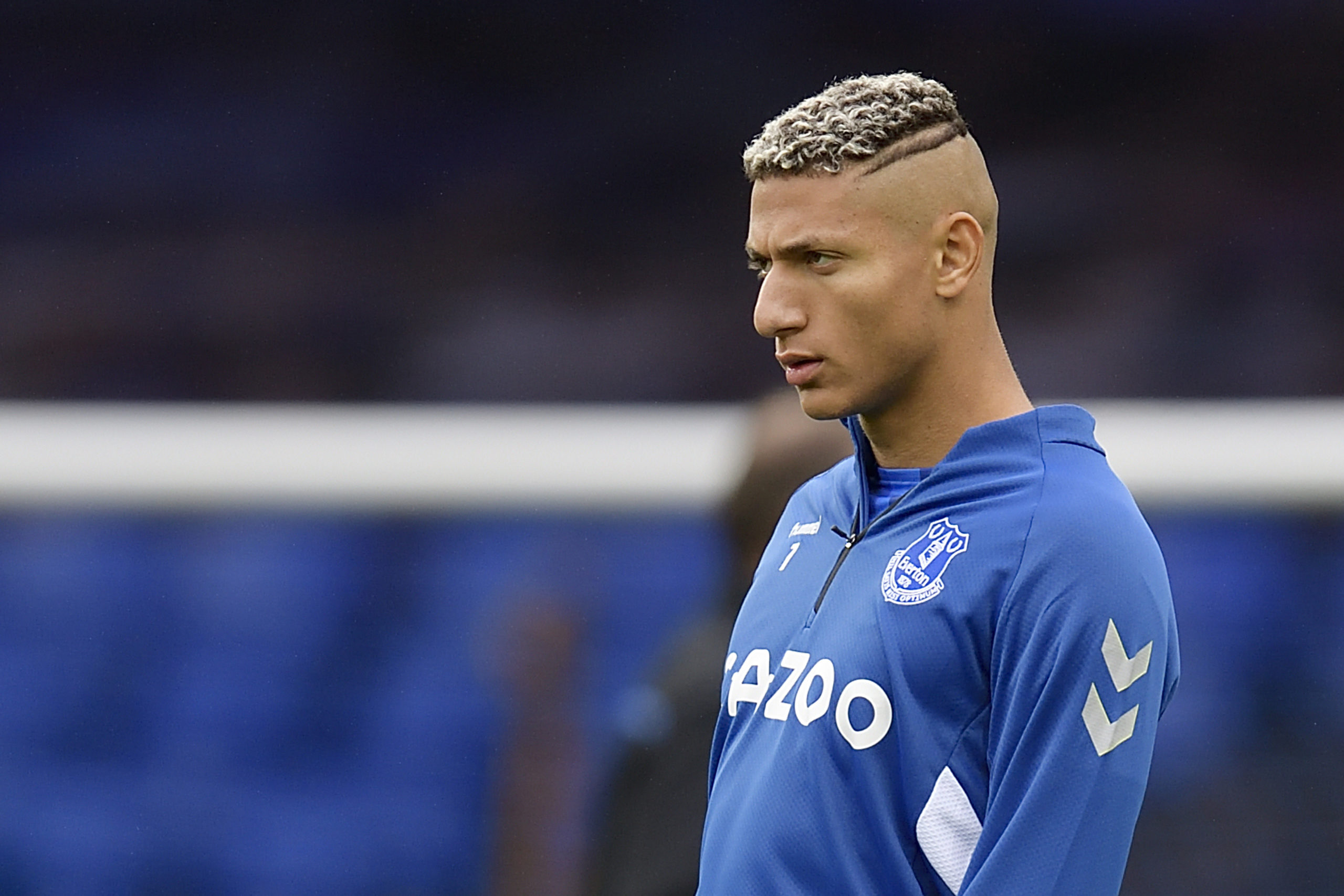 For me, the bigger concern is the club's injuries/suspensions for this game. The Toffees will be missing multiple defenders, as well key signing James Rodriguez and fellow attacker Richarlison.
Needless to say, this is a decent test to see if Ancelotti can adjust on the fly when he won't have his best Starting XI out there.
Over the course of Everton's first six games, the Toffees have generated 1.95 xG/game and conceded only 1.00 xGA/game. Those numbers are third in xG and first in xGA in the league, which might surprise some people.
Betting Analysis
This is a tough game to handicap for Everton, due to the injuries.
Having the defenders out is tough, with the potential loss of Rodriguez a big deal if he can't go. However, I am going to trust in Ancelotti to have his side prepared to bounce back off that first defeat.
Everton is significantly better than Newcastle by every metric. Plus, Ancelotti is a far better manager than Bruce from a game-management perspective in my opinion.
I will be taking Everton at plus money, simply because of the fact they are still the better team, despite the absences and injuries.
Picks: Everton ML +105 (play down to -110) | Total Over 2.5 Goals (-124)
[Bet the Newcastle-Everton match at DraftKings and get a $1,000 sign-up bonus.]
How would you rate this article?