Sobel: Tiger's Plan Worked Perfectly & Other Reactions to a Fun Presidents Cup Week
Credit:
Photo credit: Matt Roberts-USA TODAY Sports. Pictured: Tiger Woods
What a fun week that was.
Even if you constantly insist that you don't care about the Presidents Cup, even if you grumble about it being less important than the Ryder Cup (it is) or a glorified exhibition (it's that, too), this week's competition was a brilliant four-day journey of entertainment and drama.
The host course, Royal Melbourne, was an absolute superstar. The schedule was juicy, in primetime in the U.S. and ending on a Saturday without college football. The underdog team was plucky and scrappy and stood toe-to-toe as David to the Goliath favorites for most of the week. And then there was Tiger Woods, who put everything he had into helping this team win as both a player and captain, all the way to the emotional conclusion.
If you need visual analogies for the general consensus toward this event, you're in luck.
This was us at the beginning of the week, present but not engaged, just sort of going through the motions of spectating:
And this was us at the end of the week, punchdrunk with revelry, celebrating the entertainment and drama we'd just witnessed:
Let's get to other reactions straight off that U.S. victory…
Tiger's plan worked to perfection
Unfounded rumors ran rampant on social media during Day 3, when Captain Woods decided to bench Tiger for both team sessions — that he was either injured or protecting his infamously balky back.
For his part, Woods would only maintain, "You have to do what's best for the team." Parsing his words, my theory is that this was his plan all along. Sure, he was playing well – and yes, the team was in dire need of points at that time.
But Tiger didn't sign up for this role so that he could play golf and let his assistants make the decisions. He wanted to be a captain; he wanted to ride in a cart and wear an earpiece and offer advice and configure pairings. And it worked, as the U.S. took three of four points in that late foursomes session without him competing.
Now we can start looking toward the future: Woods obviously enjoyed his role, and it's tough to envision him not reprising it for more Presidents and Ryder Cup opportunities. It's equally tough to envision either the PGA Tour or PGA of America turning him down for the gig.
Sure, a guy like Phil Mickelson will certainly have his day as captain (and I'm still surprised that he wasn't named an assistant for this one), but if Woods really relishes this role and wants to continually do it, I don't see anyone telling him he can't.
Royal Melbourne was an absolute superstar
OK, we're all in agreement here: The host course is everything that can be right about golf architecture.
The bomb-and-gouge crowd can't employ their usual strategy, instead having to think their way around the course.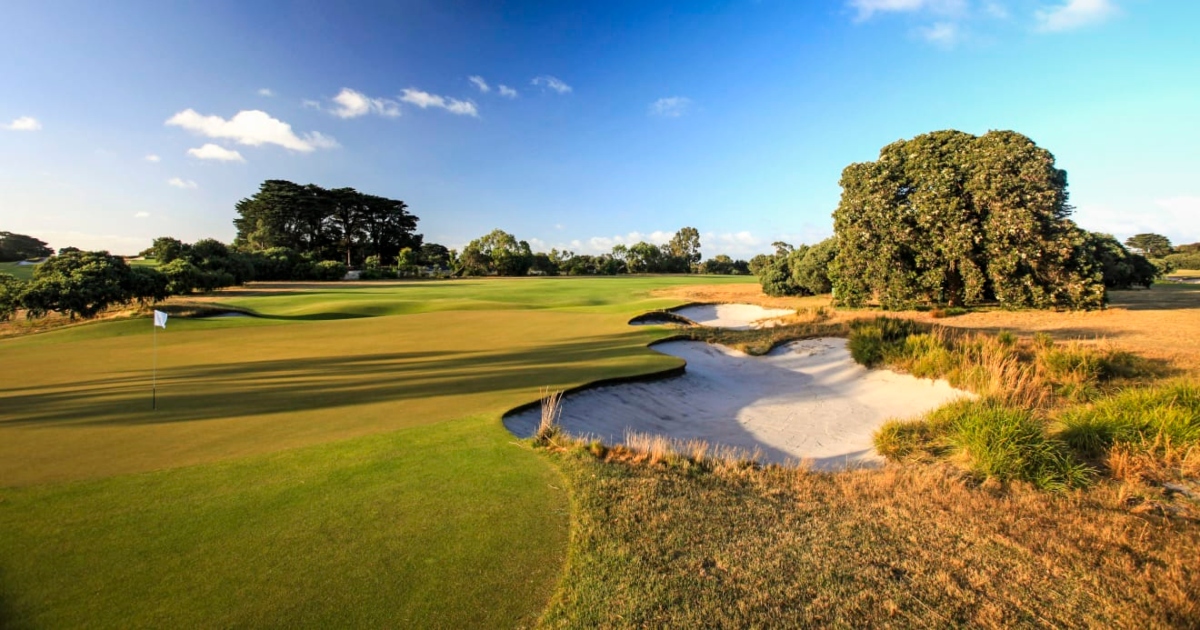 Two of the best things I heard all weekend about this legendary track: You know it's a good course when players have to check the pin positions before they hit a drive; and unlike how many courses separate good shots from poor shots, this one tends to separate great shots from good shots.
It made for compelling television, but the bubble-mentality hyperbole was a little over the top. I mean, wasn't it just a few months ago that observers were effusively praising Royal Portrush for the same qualities?
And yes, while it would be nice if every U.S. track played like Royal Melbourne, variety is the spice of golf, or something like that. I'm often asked which of the four majors gets scoring and setup "right" – and my answer is that they all do, because they're each unique.
This course was brilliant, but it doesn't mean every single course has to be exactly like Royal Melbourne or else it's terrible. There's plenty of room for variety.
The Patrick Reed story is going to linger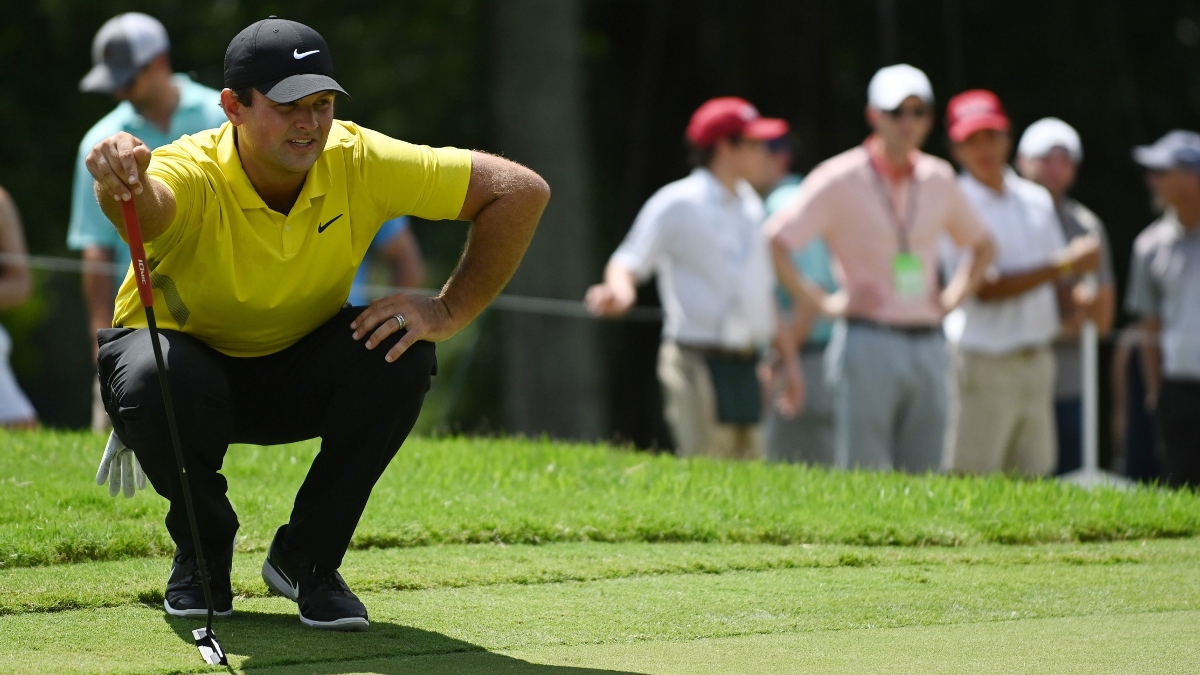 Despite winning his singles match for his first point of the week, it was a tumultuous two-week stretch for Reed, one that won't be forgotten anytime soon. You can contend he was a victim of circumstance: He committed a rules violation, was penalized, then dealt with the ensuing criticism on a voluble stage.
Here's what Reed never did, though: He failed to ever diffuse the situation and try to win over the court of public opinion. When it first happened at the Hero World Challenge, when he was initially being accused of cheating, Reed needed to stand in front of the microphones and show some contrition, saying something to the effect of, "I screwed up. No idea what I was thinking, but my brain stopped working for a few seconds. The last thing I want anyone to think is that I'm a cheater. I own this mistake, I'll wear it and to show my remorse, I'm going to donate my winnings this week to the people of the Bahamas who are still trying to rebuild after this year's hurricane devastation."
Those words, just a 15-second soundbite, would have not only diffused the situation, but they would've helped Reed win fans and influence people. This is PR 101. Instead, he chose to puff out his chest and mumble something about the camera angle. The ensuing criticism – which may have factored in Reed going 0-3-0 in partnered matches and receiving catcalls and having his caddie/brother-in-law getting into an altercation that got him suspended for the final session – all could have been avoided with just a little spin control.
American golf fans are very fickle
I'll admit it: I spent way too much time doing the whole two-screen experience thing this week, watching the proceedings while also keeping up with social media. It's now laughable to go back and read tweets from American fans when it appeared as if the U.S. team could have a 9-1 deficit after the second session.
For years – 21 of 'em, to be exact – the narrative around this event has been that the International team needs to start winning to keep it from being anything but a hammer-and-nail rivalry. There's obviously some merit to that idea. That said, when the team was trailing badly, the narrative was quickly transforming into the question of: What's wrong with American golf?
I get it – the red, white and blue lost the Ryder Cup last year, and if they'd lost the Presidents Cup this year, well, that's two in a row. But that's hardly reason for the sky-is-falling reaction.
The bigger point here is that it feels like American fans denounce the team's failures more than they celebrate the team's success. I've said it for years: The difference between how European and American fans view the Ryder Cup can be summarized in the spoils.
In Parisian pubs last year, hours after the Ryder Cup was over, fans were standing on tables, singing songs about Tommy Fleetwood and Francesco Molinari. In the U.S., a win is often celebrated by flipping over to the second half of that day's NFL games. The losses, though, feel like they generate more consternation than the victories produce celebration.
I'm sure there's some deep, collective psychological rationale behind this group thinking. My only advice: Enjoy the wins a little bit more and denounce the losses just a little bit less. Hey, it's just golf.
How would you rate this article?