The PLAYERS Championship Betting Preview & Odds: Will Shane Lowry Top a Stacked Field?
Credit:
Ben Jared/PGA TOUR via Getty Images. Pictured: Shane Lowry of Ireland stands on the 12th tee at PGA National Champion course.
Joshua Perry is heading to the middle of the odds board to find betting value at the 2020 PLAYERS Championship.
He's backing a few grinders who can win tough tournaments, and banking on recent form for one longshot.
Get Perry's full PLAYERS betting guide below.
Nothing good to report from the Arnold Palmer Invitational from a betting perspective. Tyrrell Hatton coolly and calmly collected his first PGA TOUR title. Hatton was +5000 (also written as 50-1, $10 bet wins $500) at most places before the tournament began.
We never really had anyone in contention at any point in time, so now we'll just turn our attention to the PGA TOUR's flagship event, The PLAYERS Championship, which is one of the most difficult events to get a read on because results have been all over the map for most of the key players.
2020 PLAYERS Betting Guide
---
Looking to bet The PLAYERS Championship? Check out FanDuel. Get up to a $500 risk-free bet at FanDuel today or see more offers and reviews for the best online sportsbooks.
---
The Course
TPC Sawgrass measures at 7,250 yards for a par 72. It's tough to overpower the course because doglegs and water limit where players can drive the ball. We end up seeing a lot of players hitting iron shots from similar places in the fairway.
This course seems to have the ability to expose everyone's weakness. So it really just comes down to whoever can hide their flaws the best while having the best part of their game firing on all cylinders. There's not really a specific style of play that suits Sawgrass.
It's very difficult to string together consistent results. Usually, every course has a handful of players who will grind out a top-10 finish the majority of the time. But even the defending champ, Rory McIlroy, finds trouble at Sawgrass from time to time. In eight events prior to his victory, McIlroy had three top-10 finishes, but had also missed the cut three times in that time frame.
[PLAYERS Championship Promo! Bet $5 and Win $150 if Rory McIlroy makes a single birdie this week]
The Favorites (Under +3000)
Speaking of Rory McIlroy, he opens as the favorite in the +700 ($10 bet wins $70) range. Obviously, McIlroy's form is great. He's got a win this season and seems to finish inside the top-5 every time he tees it up. This is one of the deepest fields in golf — Tiger Woods is the only notable absence — so I'll look further down the board in hopes to find some value.
To further show how deep the field is, only two other golfers check in below +2000. Like McIlroy, both Jon Rahm (+1200) and Justin Thomas (+1400) have their respective games in tip-top shape and will provide a real threat to ruin plenty of betting cards this week.
In that next range, Dustin Johnson at +2500 is probably of the most interest to me. He's at nearly double his odds for the Majors and I'm not really sure why. The form is fine outside of some struggles with the putter. He's obviously not completely dialed in. If DJ was on his game he wouldn't be this price.
However, Johnson nearly won in Saudi Arabia a few weeks back and is coming off his best finish at The PLAYERS when he took fifth last year. I won't be backing anyone in this range, but he's probably where I'd look first.
The Mid-Tier (+3000 to +10000)
This is the range I'll be attacking for The PLAYERS. My plan is to find guys who have shown some good recent form. As Jason Sobel noted in his preview, form seems to supersede everything else at Sawgrass. If a guy isn't playing well coming into The PLAYERS, they usually don't randomly pop up out of nowhere.
Even the most extreme example — Si Woo Kim winning at somewhere between 500-1 and 750-1 back in 2017 — wasn't out of nowhere. Kim's results had started trending in a decent direction after a string of missed cuts and withdraws.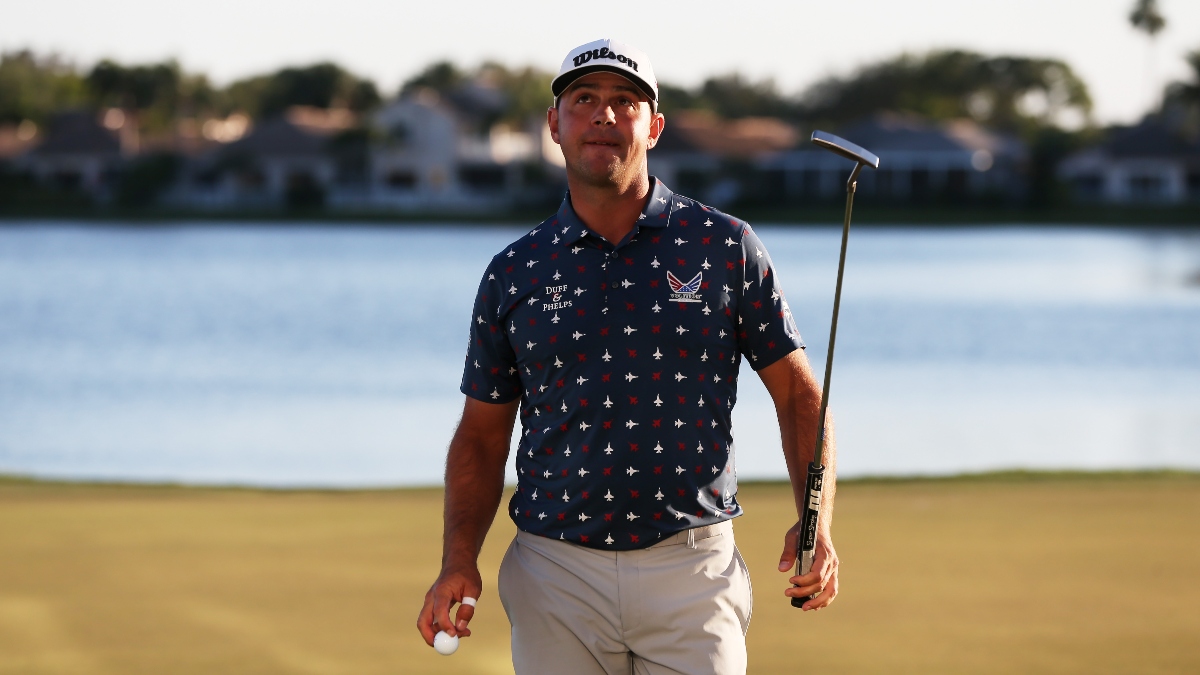 We'll have a few picks in this range starting with Gary Woodland at +5000 [Bet now at bet365. NJ only]. Woodland is coming off an eighth-place finish at the Honda and tends to get his best results at the club-down type courses despite his length, most notably the U.S. Open last year at Pebble Beach.
I'll also add Paul Casey at +6600 [Bet now at DraftKings. NJ, PA, IN and WV only]. He's been playing some solid golf worldwide as well, making 18 of 19 cuts since the U.S. Open last year.
With Casey, we'll be hoping for some more difficult conditions. His game is better suited for blustery, grind-it-out tournaments more than the lower-scoring events we've seen at Sawgrass the last two years.
Shane Lowry will be my last pick in this range at +8500 [Bet now at DraftKings. NJ, PA, IN and WV only]. Lowry is another guy in good form and has shown on multiple occasions he can take down a strong field. He's already got a Major and WGC on his resume. He's been playing well for nearly a year now, only missing two cuts in 21 events since the Masters last year.
[PLAYERS Championship Promo! Bet $5 and Win $150 if Rory makes a single birdie this week]
The Longshots
The volatility of results at The PLAYERS does mean that the occasional longshot can come out of nowhere to win the title. We already mentioned Si Woo Kim, but Webb Simpson and Tim Clark were also available at 100-1 before their respective wins. That means there's been a trio of longshot winners at Sawgrass in the past decade.
I'll go back to Max Homa as my pick in this range at +18000 [Bet now at FanDuel. NJ, PA, IN and WV only]. Homa was obviously the butt of a couple jokes after shanking a wedge into the camera tower last week, but the form is really dialed in. He hasn't missed a cut yet this year and has finished inside the top-25 in his last five starts. The game is where it needs to be for him to compete in a deep field like we'll see at TPC Sawgrass.
---
The PLAYERS Card
Below, we'll list the full card with total percent of a normal bet I'll be placing on each player. (If a normal bet for you is $25, that would be your "unit." And using the first bullet below as an example, that would equate to a $18.25 bet (25 x .73) on Byeong Hun An.)
For most weeks, I'll tend to stay between two and three units, leaving myself another couple units behind should I want to live-bet anyone in the middle of the event.
For my full units breakdown by different Tours and bet types, check out my tweet at the bottom of this post.
Gary Woodland +5000 (.66 units)
Paul Casey +6600 (.5 units)
Shane Lowry +8500 (.39 units)
Max Homa +18000 (.18 units)
Total Stake: 1.73 units
[PLAYERS Championship Promo! Bet $5 and Win $150 if Rory makes a single birdie this week]
Here's a run down of how I balance my bets across tours.

Primary Tours (PGA/Euro)
Outrights to win 33 units.

Others
Outrights to win 25 units.

Top 5s equal to outright wager.
Matchups/best bet: 2.5 units
Top 10/20s: 1 unit
Round Robins: 1/4th normal bet per combo.

— Joshua Perry (@joshuaperry22) March 4, 2020
How would you rate this article?