Sobel: Analyzing Dustin Johnson, Hideki Matsuyama and the Rest of the BMW Championship Contenders
Credit:
Andy Lyons/Getty Images. Pictured: Dustin Johnson.
This will sound like I'm writing generally, but we live in a world in which people want specific answers. People fact-check things and they Google 'em. An educated guess isn't good enough anymore.
(And no, I'm not even referencing betting predictions, which are the lifeblood of the "educated guess" industry.)
Less than a week ago, Dustin Johnson won at TPC Boston with a four-round total of 30-under. That prompted many observers to proclaim that such a number signified that either the course was too easy, DJ is too good or maybe the sport of golf is just too simple these days. Of course, that line of thinking neglects the fact that the course didn't play much differently than in its previous 16 iterations or that the next-closest finisher didn't even reach 20-under.
The juxtaposition is a stark one this week, as Olympia Fields is resembling a U.S. Open track – which it once was, obviously – with just two players under par, and just one stroke under par, entering the final round.
All of which has led to these predictable questions: Which type of scoring is better? Which one got it right? Which one got it wrong?
Sorry, but you can't Google the answer to these, because there is no right or wrong answer. I happen to side with what seems like majority rule in that I love watching the strategy and shot-making necessary during an event like the BMW Championship than The Northern Trust, but I don't mind a four-day birdie-fest and certainly wouldn't scoff at anyone who prefers it.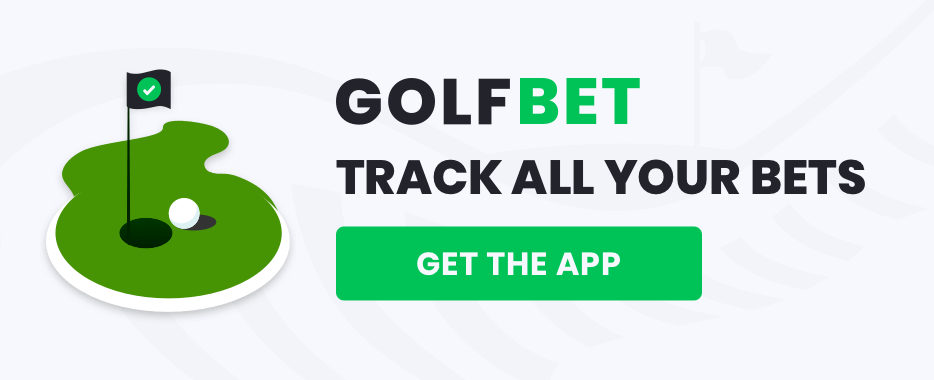 The truth is, these questions can be responded to with anyone question: Would you rather watch a basketball game or a hockey game? If your answer is, "I like both of 'em," then you're probably on the right track here. They each have their advantages.
Anyway, speaking of things we can't look up in a search engine, let's try to wade through an intriguing leaderboard entering the final round.
Dustin Johnson -1 (+175)
Last week's winner ranks sixth in strokes gained tee-to-green and second in strokes gained on approach shots through the first 54 holes. He's obviously riding a heater and might prove that just under 2/1 odds entering the final round should've been a no-brainer, but I can't bring myself to chase this number as we chase last week's victory.
Hideki Matsuyama -1 (+350)
It's been three years since Matsuyama's last win and I really thought he'd pick one up this summer. But on a course where every stroke is so vital, I've got a tough time backing a guy who can three-putt from 20 feet at any moment. His putting numbers are actually right on the field average for the week, but that might only scare me even more, knowing that danger could still be lingering.
Jon Rahm +2 (+1000)
My pre-tourney pick to win, Rahm bounced back with a 4-under 66 to soar up the leaderboard, though it would've been even better had he not had to take a penalty stroke after failing to mark his ball when picking it up from the fifth green.
If he loses by one, I won't be mad about that at all. Nope, I definitely won't throw a temper tantrum like Rahm himself does sometimes. Anyway … I do like him at this number, as another 66 might be unlikely, but it also might make up that three-shot deficit and give him the victory.
Rory McIlroy +2 (+1100)
It was reported Saturday that McIlroy and wife Erica are expecting a baby girl, their first child, any day now. Maybe that might do more to explain his recent run of lackluster results more than his theory that he isn't as motivated on the course without any fans being there.
It sounds like there's a good chance Rory could miss next week's Tour Championship if the baby comes, which is a shame, because I kind of liked the two-time FedEx Cup champion to win that event (at least, without the initial stroke differentials). As for Sunday, well, if anyone can go from consistently outside the top-10 to winning, it's Rory, but I'm not nearly as confident in him this week as I've been in the past.
Adam Scott +1 (+1100)
Ah, now we're talking. Prior to the opening round, I wrote about how much I liked Scott this week, who should've had more fuel in the tank than any of his peers – and I liked him even more for that reason once I knew how difficult this course would play, as he was less physically and mentally worn down than most others. Through three rounds, it's really been Scott's putting – strangely enough – which has assisted him more than the ball-striking, but don't be surprised if it all comes together on Sunday. At 11/1, I love taking a chance on him.
As for the rest of the contenders, I'll offer up three names: Joaquin Niemann (+1800) can make Scott or even Matsuyama look like strong putters at times, but he's rolling it better this week and could ball-strike his way to a title from just two back; Bubba Watson (+3300) is simply too much of a wildcard with a number too high to ignore, so the two-time Masters champion should be worth some support based on reputation alone; and then there's Matthew Fitzpatrick (+5000), who was my favorite outright play after the opening 18 holes and even though he's four shots back and chasing some big names, has a better chance of winning the harder these conditions are.
How would you rate this article?