LPGA Marathon Classic Betting Preview: Can Anyone Challenge a Rested Lexi Thompson?
Credit:
Credit: Thomas J. Russo-USA TODAY Sports. Pictured: Lexi Thompson warms up at Hazeltine National Golf Club.
The 2019 Marathon Classic kicks off on Thursday at Highland Meadows Golf Club.
Lexi Thompson is the consensus favorite (+700), but has a Brooke Henderson, Minjee Lee and So Yeon Ryu all lurking behind her at +800.
They say that if you wind up in second place, you are better known as the first loser.
Well, for the third time in four weeks on the LPGA Tour scene, one of my top published plays (minus the running Syun Hung Park wager that hit two weeks ago) finished as the runner up and I am hopeful this "always a bridesmaid, never a bride" run ends at this week's Marathon Classic.
This past week at the Thornberry Creek LPGA Classic, it was Ariya Jutanugarn featured as the latest pick to come up short. The former world No. 1 player had a three-shot lead Sunday on the back nine, only to squander it and fall prey to eventual champion Shanshan Feng.
Overall, I couldn't be more pleased with the handicapping despite missing out on the winner. Highlighted picks Amy Yang finished tied for third place and Hyo Joo Kim was a solo fifth, giving me three players in the top five at the tournament.
As we head into this week's Marathon Classic in Ohio, you have to understand how much I hate playing anything chalk in any sport. However, this might possibly be the chalkiest of recent events I can think of when it comes to likely winners.
Lexi Thompson, the No. 4 player in the latest Rolex world rankings, is the consensus favorite across the landscape at 7-1 odds. Brooke Henderson, Minjee Lee and So Yeon Ryu make up the trio sitting right behind the American, all currently at 8-1 odds.
That all said, here are this week's top plays:
Lexi Thompson (+700)
Thompson comes into this tournament fresh, having not played an event since the KPMG Women's PGA Championship. The American is arguably the hottest player in the world at the moment, finishing no worse than T-4 in five of her last eight starts. And one of those showings was a win at the ShopRite LPGA Classic.
The standout finished runner-up at this event two years ago and tied for third place at the 2013 tournament. Expecting a huge showing from Thompson due to her consistent play and the fact she's been able to fine-tune her game during her recent tournament respite.
Brooke Henderson (+800)
The Canadian and eighth-ranked player in the world also comes in off a break after struggling in her last two outings prior to her impressive win at the Meijer LPGA Classic.
Henderson has come close at the Marathon Classic, finishing third in 2018 at the long-running tour event. Henderson has come close at the Marathon Classic, finishing third in 2018 at the long-running tour event. Like Thompson, we point to the fact she brings freshness into this event in her quest for her 10th career tour victory.
So Yeon Ryu (+800)
Love former champions who are still at the top of their game. And Ryu, the two-time major championship winner and 11th-ranked player in the world, fits the bill.
Ryu has not won on tour since last year's Meijer LPGA Classic and is way overdue to add to her collection of tournament hardware. Her last appearance at the Marathon Classic came four years ago, when she earned a share of 14th place.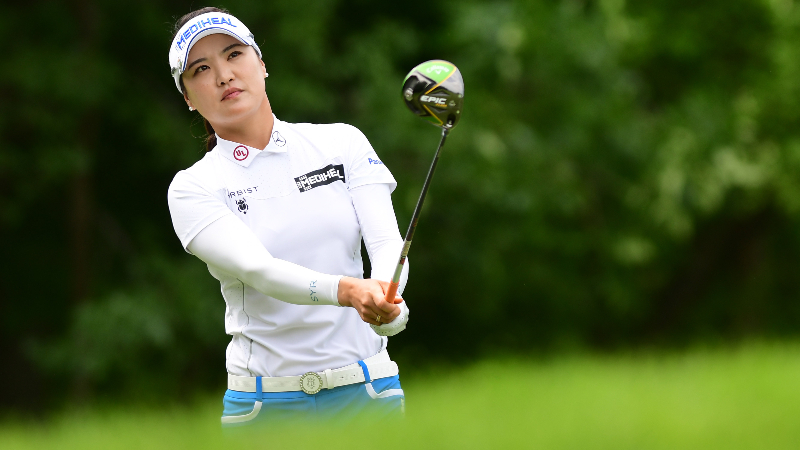 Without question one of the most consistent players in the world, Ryu has finished no worse than tied for 10th in four of her past seven events.
And this could be the week she picks up her seventh career tour win and inches closer to $11 million in career earnings.
Mirim Lee (+4000)
Easily the best of the pack in my second tier of contenders at the Marathon Classic due to her recent form and near misses at this event.
The South Korean is coming off a T-18 finish two weeks ago at the Walmart NW Arkansas Championship, which followed her T-7 effort at the KPMG Women's PGA Championship. Lee has been so close to earning her fourth career tour win at this event, finishing T-5, T-20 and T-2 in her last three tries at the Marathon Classic.
Daniela Darquea (+15000)
You would think the Ecuadorian golfer would be more fit for inclusion in my weekly long-shot plays. However, I think this could be the week another bomber hits at massive odds at the Marathon Classic like it did last year and the University of Miami product has all the makings of being the player to do it again.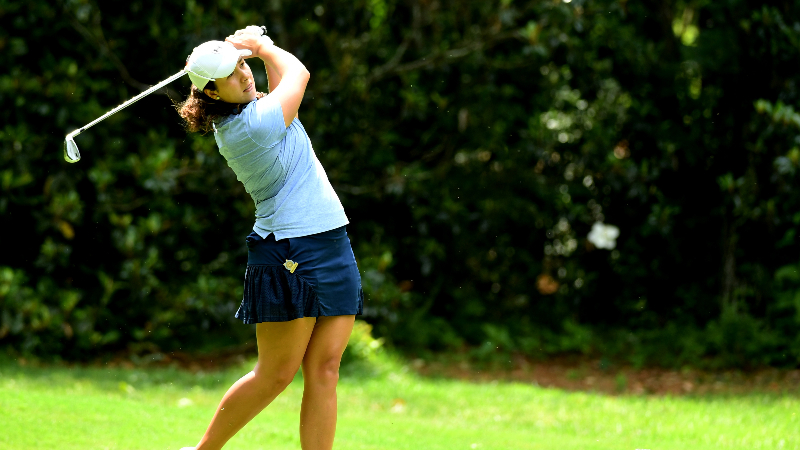 Darquea caught my attention two weeks ago when she was in a tie for the lead on the back nine in Arkansas, only to come undone when an errant tee shot late in her round went out of bounds and eliminated her from contention. She did wind up finish tied for sixth place at the Walmart championship before getting cut last week at Thornberry.
Sprinkle a little on Darquea, whose career best finish on tour came at the Marathon last year when she wound up earning a share of fifth place. Darquea is one of those players I am not going to miss out on when she finally breaks through for her first tour win.
Longshots
Yealimi Noh (+8000)
The 17-year-old wunderkind has all the makings of a future star on the global women's golf scene after earning a share of sixth place at Thornberry in her professional debut — which she only achieved by making the field via the Monday qualifier.
The California teen, who has already secured huge endorsement deals from Hana Financial Group and Descente golf apparel, won the U.S. Girls' Junior, the Junior PGA Championship and Canadian Women's Amateur in consecutive weeks back in 2018 and could be in the mix of things come Sunday with another repeat of her Thornberry effort.
Jasmine Suwannapura (+12500)
The defending Marathon Classic champion comes in at these insanely long, triple-digit odds, which really should be cut in half if we are being honest.
The Thai golfer has not found much recent success this season, getting cut in three of her past five events. Her best finish is a T-48 showing at the Walmart NW Arkansas Championship during that subpar stretch.
Despite that, Suwannapura wasn't playing so hot this time around last year either. She missed the cut at the KPMG Women's PGA Championship before a dismal T-62 effort at Thornberry.
Here is hoping Suwannapura can get things going again in Ohio.
Matchups
Chella Choi (-105) over Brittany Altomare (-125)
Choi comes into this matchup as a slight underdog against the American, but I feel these numbers should be flipped and probably stretched out a little more in Choi's favor.
Why you ask? Choi's lone tour win came right here in the 2015 edition of this event.
Adding more firepower to our play is the fact Altomare has missed the cut in her only two appearances at this event. I'm extremely optimistic that Choi wins this matchup.
Lexi Thompson (-125) over Minjee Lee (-105)
Thompson enters the Marathon Classic fresh off her two-week break and will contend for the title. Lee hasn't played here since the 2015 event, where she earned a share of 22nd place.
Mirim Lee (-115) over Mi Jung Hur (-115)
Absolutely love Lee in what is pretty much a Pick'em showdown between two talented South Korean golfers. Lee has had a ton of success at the Marathon Classic, including a T-2 finish in 2016 tournament. Play Lee with confidence.
How would you rate this article?