Rory McIlroy Comes Close Again, But History Will Remember How He Fares at Augusta
Credit:
Kevin C. Cox/Getty Images. Pictured: Rory McIlroy.
ORLANDO – "That's the great thing about golf, you don't have to wait too long to get back on the horse."
Those were the words of Rory McIlroy, exactly one year ago, when he suffered a heartbreaker at the Arnold Palmer Invitational after being in title contention entering Round 4. It was the fifth finish of sixth-or-better he'd posted to start the year without a victory.
If we've learned anything, it's that we should heed McIlroy's words; he claimed claimed the trophy at The Players Championship just seven days later.
And so, on the heels of another title contention and another heartbreaker and a fourth finish of sixth-or-better to start this year, let's not go overboard with the critiques and appraisals of his performance in the final round.
It will be easier said than done.
That's because Rory is getting the Tiger treatment these days: Which is to say, when he races out to an early lead, we start wondering aloud how much he's going to win by and how many majors that will translate into this year. When he makes an untimely double-bogey, we instantly twist the knife, reminding ourselves that his early leads too often fade into only top-fives and that he hasn't actually won a major in more than a half-decade.
The knee-jerk analysis is both a compliment and a curse.
Lesser players don't garner this type of hype, they don't string together a few consecutive birdies and suddenly have social media buzzing over just how dominant they could be. Of course, lesser players similarly don't start a final round in a share of second place, finish it in a share of fifth and hear dismissive suggestions that they somehow choked it all away. Again.
"I'm doing what I expect myself to do every week, which is giving myself a chance," he said after a final-round 4-over 76. "I give myself a chance most weeks and the more weeks than not it's not going to happen. That's just the way golf is. I mean, I think my win percentage on tour is like 10 percent and I think that's pretty high for anyone not being Tiger Woods."
None of it matters. The impressive consistency? It doesn't matter. The inability to close? Doesn't matter. Nothing matters for a player of McIlroy's caliber – check that, specifically McIlroy himself, who remains one painful leg from the career grand slam – until he reaches Augusta National for the year's first major next month.
We will analyze his missed opportunity at Bay Hill on Sunday, but history will largely only remember how he plays at the Masters.  Since McIlroy has been focused more on his performance than his result, any number that isn't a 1 next to his name will invite some harsh criticism.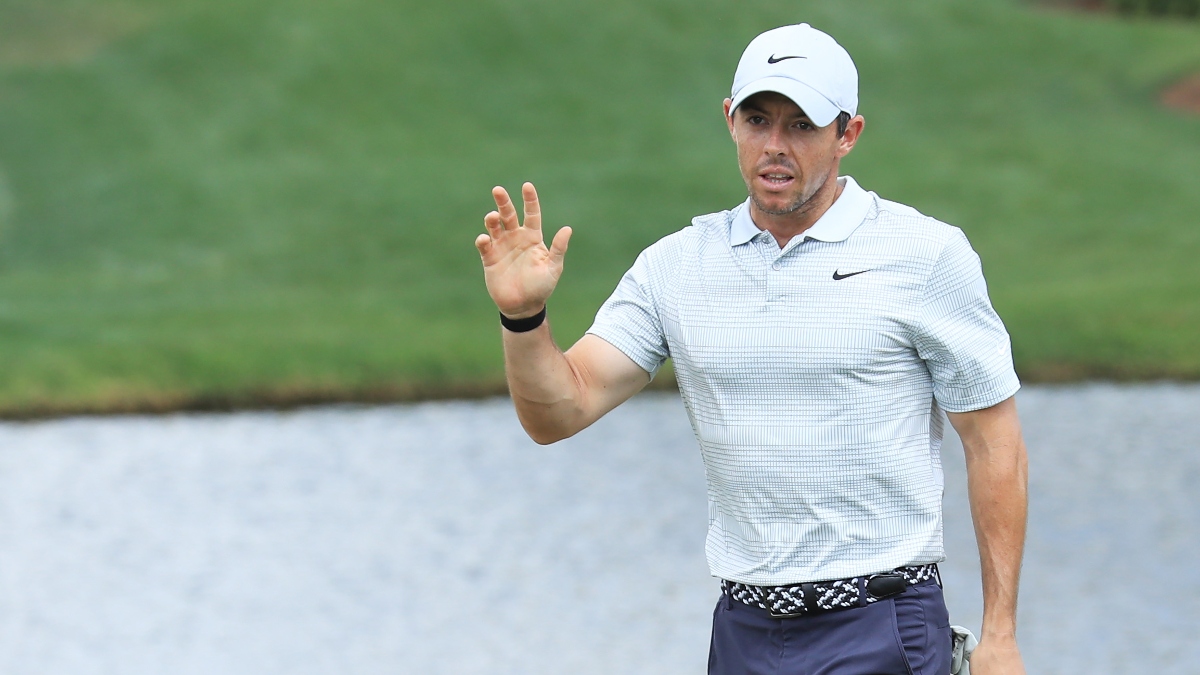 Earlier this week, McIlroy was analytical when asked when he starts "gearing up" for the Masters: "Honestly, I don't know when it starts. For some people, it starts the Monday they arrive at Augusta; for some people, it started in January. I think it's different for everyone. For me, what I realized is I can't make things too big in my head. If I started to gear up for Augusta in January, by the time Augusta got around in April my head would be absolutely fried. So, I try to push it out as late as possible."
When asked afterward what he needs to work on before the Masters, he demurred for a matter of seconds, then offered, "Maybe just my mid-range putting." That felt like an indiscriminate observation, but when it was suggested that he could've answered by saying his game is ready and needs nothing more, he replied, "No, no. There's not nothing, there's always something."
Perhaps there's a hidden message or secret meaning in there somewhere.
The world's No. 1-ranked player is, by the very definition of this hierarchy, the closest thing we have to perfect. Yet he remains as imprecisely imperfect as anyone. He is the best, but he is fiercely flawed; he is legendary, but he is unfailingly human.
McIlroy will undoubtedly remain the Masters favorite next month in his 12th attempt for a green jacket and sixth when it could complete his career slam. He clearly understands what it would mean for him — for his career, for his legacy — to win this tournament, but he also knows that anything he does this week, or next week, might impact his odds, but it won't affect his final result at the one which means the most.
Reminded of his words from last year, about not having to wait too long to jump back on the horse, McIlroy drew an easy comparison to his current state.
"There's a lot of similarities between the start of this year and the start of last year," he said. "A lot of chances, not converting, but knowing that the game's pretty much there, so just keep knocking on the door."
That door will never be tougher to walk through than next month at Augusta National, when he could enhance the theme of so many heartbreakers or just erase it altogether.
How would you rate this article?