Sobel: Breaking Down Seminole Golf Club with Brad Faxon Ahead of TaylorMade Driving Relief Skins Match
Credit:
David Cannon/Getty Images.
Longtime PGA Tour pro and current TV analyst Brad Faxon estimates he's played Seminole Golf Club somewhere between 50 and 100 times, including twice last week, when he walked and carried his own bag.
"The double-strap helps," he says with a laugh, admitting it's been a while since the last time he hoofed it with a bag on his shoulder. "And a stand on the bag is really important."
There aren't many courses where he would've gone to all that trouble.
Of course, Seminole isn't just any course.
Annually one of the highest-ranked private tracks in the United States, Seminole will make its national television debut this weekend, when it plays host to Rory McIlroy, Dustin Johnson, Rickie Fowler and Matthew Wolff in the TaylorMade Driving Relief event.
Even if it exceeds our collective expectations, Faxon says it's still more of an acquired taste.
"You like it more the more you're there," he offers. "At Pebble Beach, you're blown away the first time you play there. Seminole has a lot of subtleties. You appreciate it the more you play and whereas some courses get easier the more you play them, this one keeps getting harder."
Known as one of the best putters of the past few generations, Faxon couldn't be more complimentary of Seminole's putting surfaces, which he says were running "about 13" when he recently played there.
"The greens are as good as any course around," he insists. "They're pretty quick, but pure too. There's nothing on them that makes you feel like if you miss a putt, it won't be your fault. They're perfect."
As if these words alone don't leave you both salivating to play the course and fearful of how that journey might turn out, we still haven't gotten to the biggest determining factor of scoring at Seminole.
"Wind is a huge factor," Faxon says of the course, adjacent to the Atlantic Ocean. "It can blow any direction – usually, you get the wind off the water, but you'll also get the odd stormy wind toward the water, which makes it even more difficult. This time of year is usually a south-westerly wind off the water, which is the prevailing breeze. [Donald] Ross would've designed the course for that wind."
In advance of Sunday's big charity event, I asked Faxon to provide a hole-by-hole breakdown of Seminole, from the first tee to the 18th green.
---
Golf is back! Get a 50% profit boost at DraftKings for Sunday's match!
---
No. 1: Par-4
"Like many typical Ross courses, the first hole is fairly benign … it's a short par-4 with a wide open fairway … but the green is severely sloped back to front, so if you miss the green you're in trouble."
No. 2: Par-4
"This is a dogleg left … fit your drive between the bunkers on the left and right … the second shot is straight up toward a sand ridge … you can't see the surface of the green, so it's really hard to get the ball pin-high."
No. 3: Par-5
"This one is a dogleg right … there's a new sodded back tee for [next year's] Walker Cup … they'll have to choose an aggressive line off the tee, so they can reach the green … if they can't use that back tee, then it's a drive and mid-to-short iron if it's not too windy … definitely a birdie hole."
No. 4: Par-4
"This is the No. 1 handicap hole, it's right on top of the sand ridge … it's a long par-4 … if you can get it over the shelf in the fairway, you'll get more yardage off the tee, but you also run the risk of running the ball into the native area … from there, you're hitting into an elevated green … it's usually a right-to-left crosswind."
No. 5: Par-3
"This is the first of four fantastic par-3s … there's a bet amongst the members; with four guys in each group and 16 par-3 shots cumulatively, the house bet is whether they can hit the over/under of five greens on these holes … I've done it with Tour players before and it's still a good bet … there's a forced carry off the tee … these guys will hit 6- or 7-iron from the back tee … obviously, wind is a factor here … the green is surrounded by bunkers on all sides, but it's also one of the flattest greens."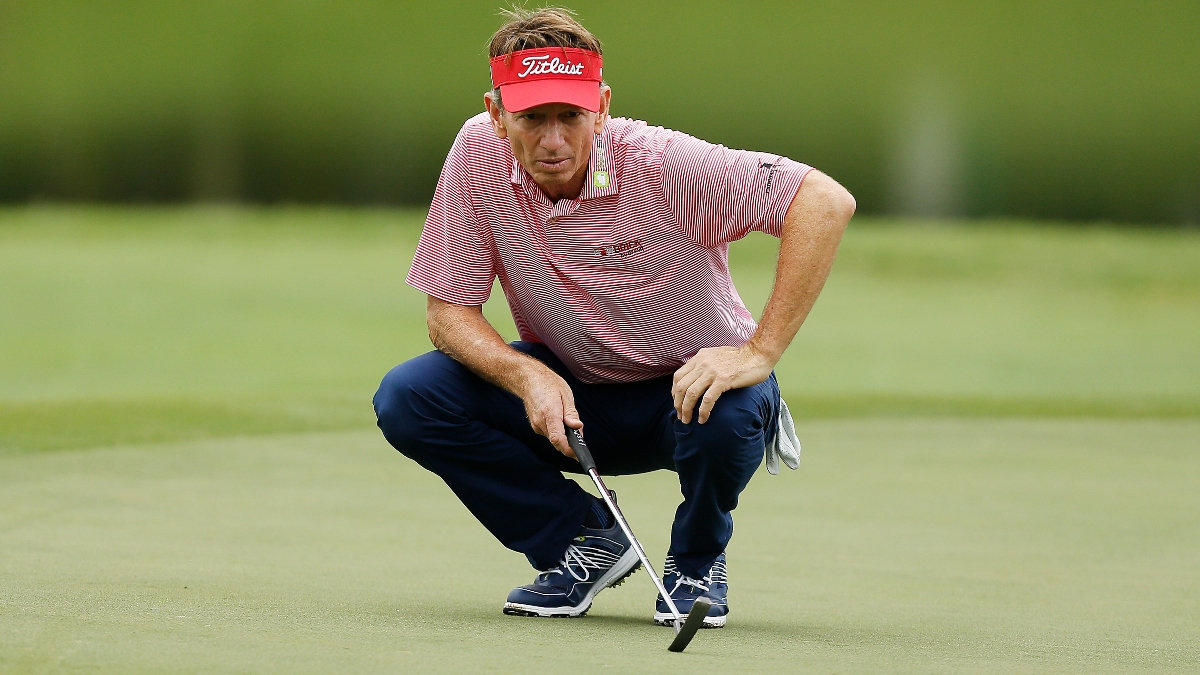 No. 6: Par-4
"This was Ben Hogan's favorite hole … it's not a long par-4, but the second shot is to an elevated angled green left to right … it's not too different from the 12th at Augusta National … if you miss the green, it's a really difficult up and down."
No. 7: Par-4
"This is a downhill tee shot with a short-iron approach … you have to carry a pond, but that won't be in play for these guys … it's the No. 3 handicap on the course, but for a top-level pro, this is not a threatening hole."
No. 8: Par-3
"At 235 yards, this is the longest par -3 on the course … there's an elevated green with a severe drop off the back … there's no rough on the course at all, so if you miss a green it scampers away … this is one of the biggest greens on the course."
No. 9: Par-5
"This is a very reachable par-5 protected by bunkers and water off the tee … you might see these players hit 3-wood, but they'll still be able to hit the green in two with a long iron … this is a birdie or even eagle hole, one of the easiest on the course."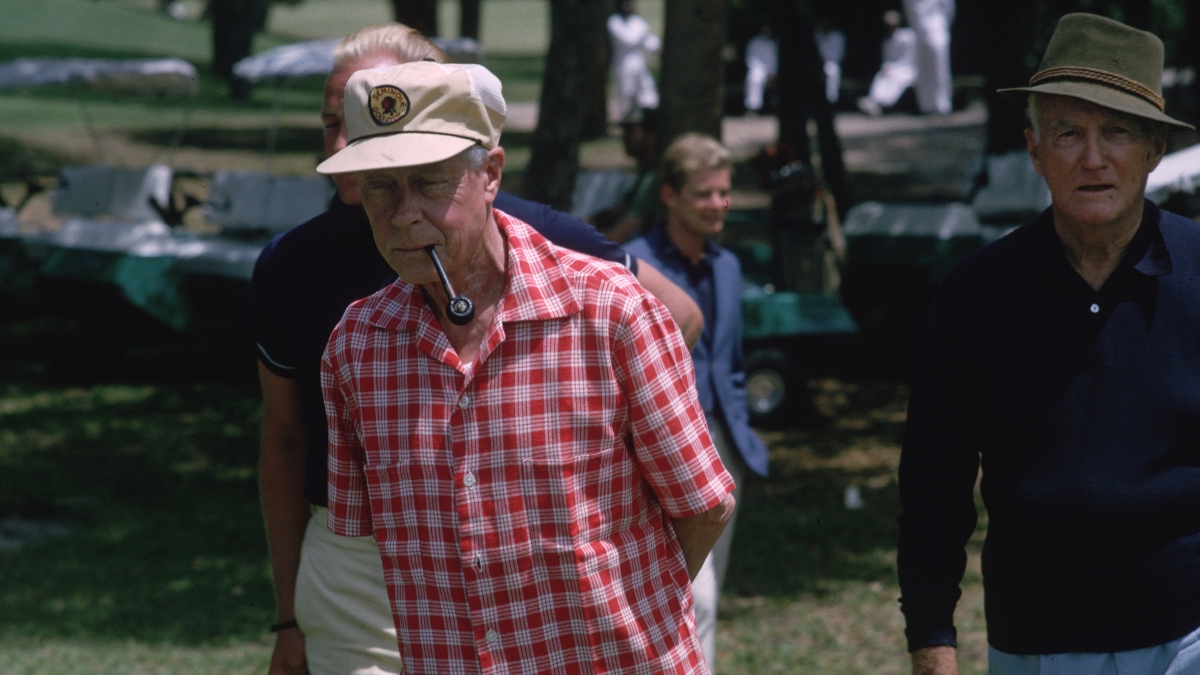 No. 10: Par-4
"A short-ish par-4 where the tee shot is important … there's water down the left side, so the farther you hit it down the right, the better off you'll be; it's worth the gamble to get it down the right side for a better approach … the green is protected by water on the entire left side and slopes back to front."
No. 11: Par-4
"There's a new back tee here, where you have to carry it 250 yards over a pond … the second shot is similar to the second on No. 2 – up the sand dune and the green slopes, but you can't see it from the fairway … it's a difficult approach shot, not only uphill, but there's usually a lot of wind here."
No. 12: Par-4
"A lot of people say this is their favorite hole … it's my favorite second shot … these players might hit 3-wood or long-iron off the tee … that will leave a short second shot to an elevated green surrounded by bunkers … it's normally dead into the wind with a spinny second shot, which is really hard."
No. 13: Par-3
"This is an uphill par-3 straight at the ocean and straight into the prevailing wind … you have to carry the ball all the way there … maybe the most sloped back to front green on the entire course … but it's probably the easiest par-3 to hit in regulation, unless it's really windy." [During our phone interview, Brett Quigley walks into Faxon's house and confirms this last part.]
[Bet on golf's return now at DraftKings & get a 50% profit boost! CO, NJ, PA, IN and WV only.]
No. 14: Par-5
"This par-5 is downhill off the tee, then back uphill off the sand dune … it's the easiest hole on the course … these guys will have short irons in … the hole's only defense is a back-to-front severely sloped green … all of them will reach this green in two."
No. 15: Par-5
"Another par-5 back in toward the water … there's a new back tee here, too; I don't think these guys would've seen it before … with a good drive, it's still a long second shot in, but there's a chance for two birdies in a row or even two eagles."
No. 16: Par-4
"This is a dogleg right … most members hit it out left, but I think these guys will cut the corner and take it right over the native area … that should leave a short second shot … this is another typical Ross back-to-front green, very Pinehurst-y … the hardest pin would be way back when it's into the wind."
No. 17: Par-3
"This is the shortest par-3, but maybe the hardest to hit … the wind is normally left to right and against you … it's a narrow green and if you're off the center, it can roll off the green either left or right and there are bunkers on both sides … it's also the hardest green on the course to read … I've never walked off this green with a 3 and been upset."
No. 18: Par-4
"What a cool finishing hole … you're standing on an elevated tee, right on a dune, with a view of the ocean and the clubhouse … it's a dogleg left, but you can bite off a lot if you aim down the left side … from there, it's one of the hardest shots on the course to another elevated green … if you hit it into the right bunker, it's so deep that it's a challenge just to get it on to the green from there."
How would you rate this article?