Sobel: From Magnolia Lane to Narrative Street With This Week's Biggest Masters Favorites
Credit:
Kevin C. Cox/Getty Images. Pictured: Dustin Johnson left, and Rory McIlroy.
AUGUSTA, Ga. – You've done the research. You've pored over all the historical stats, you can recite strokes gained analytics to the decimal point.
You're determined not to make a bet, enter a DFS lineup or even fill out an office pool without knowing every piece of critical information for this week's Masters Tournament.
And now, on the eve of the opening round, you think you've finally got it. Based on all the numbers, you've made your decisions on which players are about to make you richer than an Augusta National founding member.
There's just one small problem.
Data points are truly significant, but so are the little things that can't be measured with a number — the intangibles.
Let's take a walk down Narrative Street and examine the major plotlines for the major players at the top of this week's board, figuring out why each player can win – and why they can't.
Dustin Johnson (+950)
Why he'll win: Undoubtedly, Johnson isn't posting articles to his rental-house refrigerator like Jack Nicklaus in 1986 or GIFs to social media like Brooks Koepka did this week, but he might be aware that the combination of pre-tourney favorite and defending champion has people downplaying his chances.
So, too, does a recent pattern, which shows no top-25 finishes in his last three starts. Lesser players might start grinding for better results, but DJ can shrug 'em off better than anyone else.
Just last summer, he shot 80-80 to miss the cut at the Memorial Tournament, then a 78 before withdrawing at the 3M Open. Johnson then proceeded to finish first or second in six of his next 10 starts. Like a panther lying in wait, he's ready to spring when you least expect it.
Why he won't: The media loves asking DJ questions to test his insouciance, but when queried about the only previous three players to go back-to-back at the Masters, he knew the answer right away. That list includes only Nicklaus, Nick Faldo and Tiger Woods, the last of which happened nearly two decades ago. Even for the nonchalant Johnson, the weight of trying to make this club a foursome could add some additional pressure this week.
What he says: "[My game] is in good shape. Maybe not quite as good of shape as it was in November, but I feel like it's coming together. I'm starting to hit a lot of the same shots and getting a lot more comfortable over the golf ball. Yeah, I feel like it's in pretty good form."
Bryson DeChambeau (+1000)
Why he'll win: Once upon a time, Woods changed the game, using his prodigious length to such an advantage that the powers-at-be here at Augusta National decided to "Tiger-proof" the golf course. (Never mind the fact that lengthening actually gave him more of an advantage.)
DeChambeau has an opportunity to change the game as well. He won last year's U.S. Open by a half-dozen strokes. If he's able to duplicate that feat on the game's most hallowed grounds, it could very well provoke another "proofing" by quickly instigating a ball rollback and other rules to combat such strategies.
Why he won't: Hitting it deep off the tee and worrying about the consequences later is an ideal strategy for the current U.S. Open setups. Essentially, the idea is that with such narrow fairways, everyone is going to find the rough, so it's more beneficial to hit a 150-yard shot from the thick stuff than one from 200 out.
Augusta National, though, has always been a second-shot course. So often, especially in recent years, the player who hit the best iron shots for four rounds has won the tournament. That's the weakest part of DeChambeau's game — and one which could be exposed — just as it was in November.
What he says: "Length is only as good as you can hit your next shot, is what I always say. And that's the most important thing about Augusta National, is it doesn't test just the driving. It tests your second shots, it tests the third shot, it tests the 4-footer you're trying to make for par. That's what's so special about here is that you have to have every facet of your game working really, really well."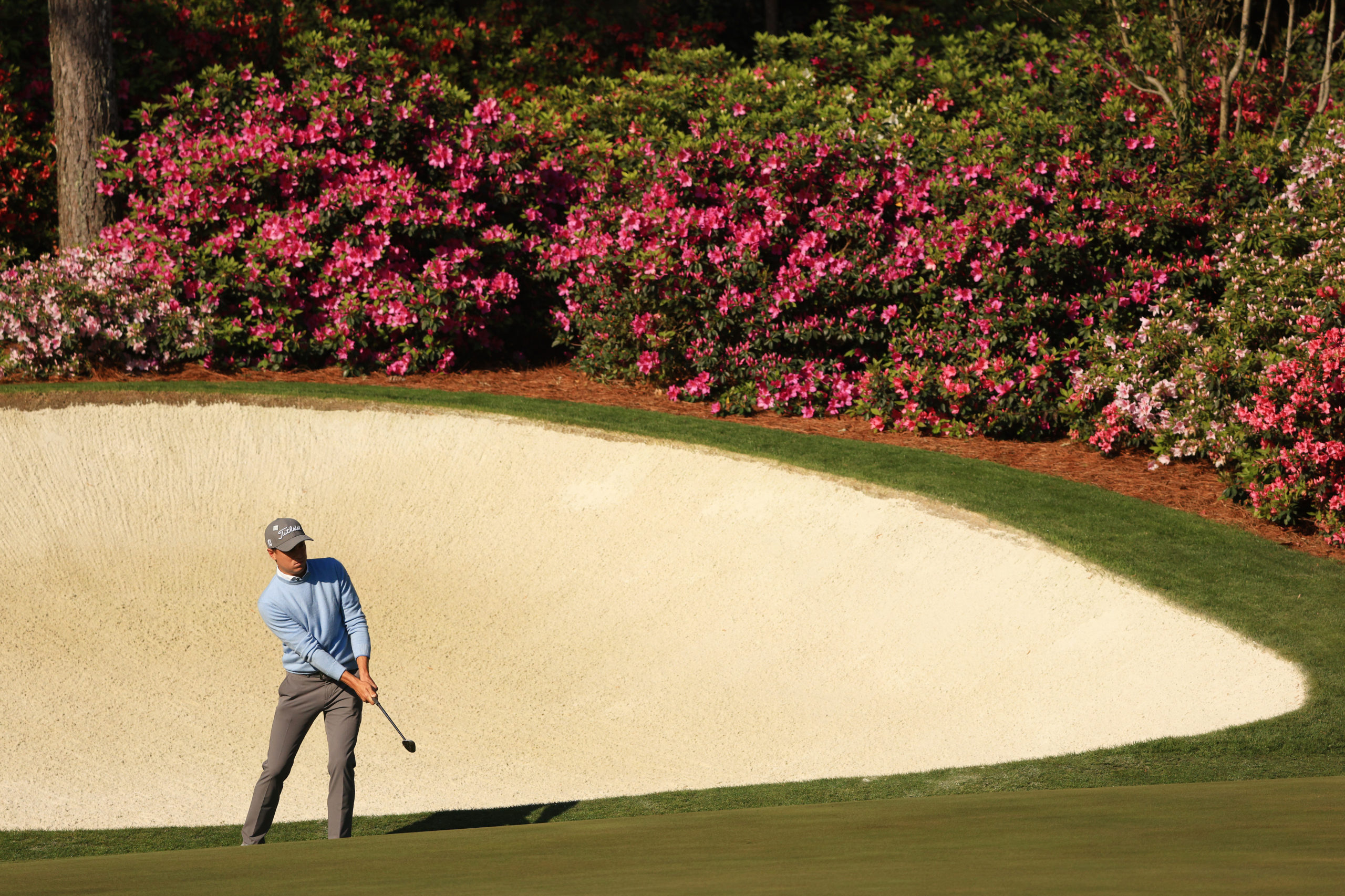 Justin Thomas (+1100)
Why he'll win: Pick your favorite narrative here. Thomas is trending in the right direction at this tournament, improving his result in each of his previous five appearances. He's the game's preeminent iron player on a course which is known for rewarding great iron performances. And he's just a month from proving at The Players Championship that — once again — he can step on the gas pedal like few others.
Why he won't: This is admittedly not the strongest narrative, but the one which fits best here is that JT somehow has too many narratives in his favor. Basically, when all signs are pointing in the same direction, then it might be a trap.
What he says: "It's a major. It's the Masters. Everybody wants to win it, but it's still golf. I'm doing the same preparation that I do in other majors and for this event. Everybody wants to win it a little bit more, and I definitely got sucked into that. But hopefully at the almost age of 28 now, I've matured a little bit and understand if and when it's my time, it will happen."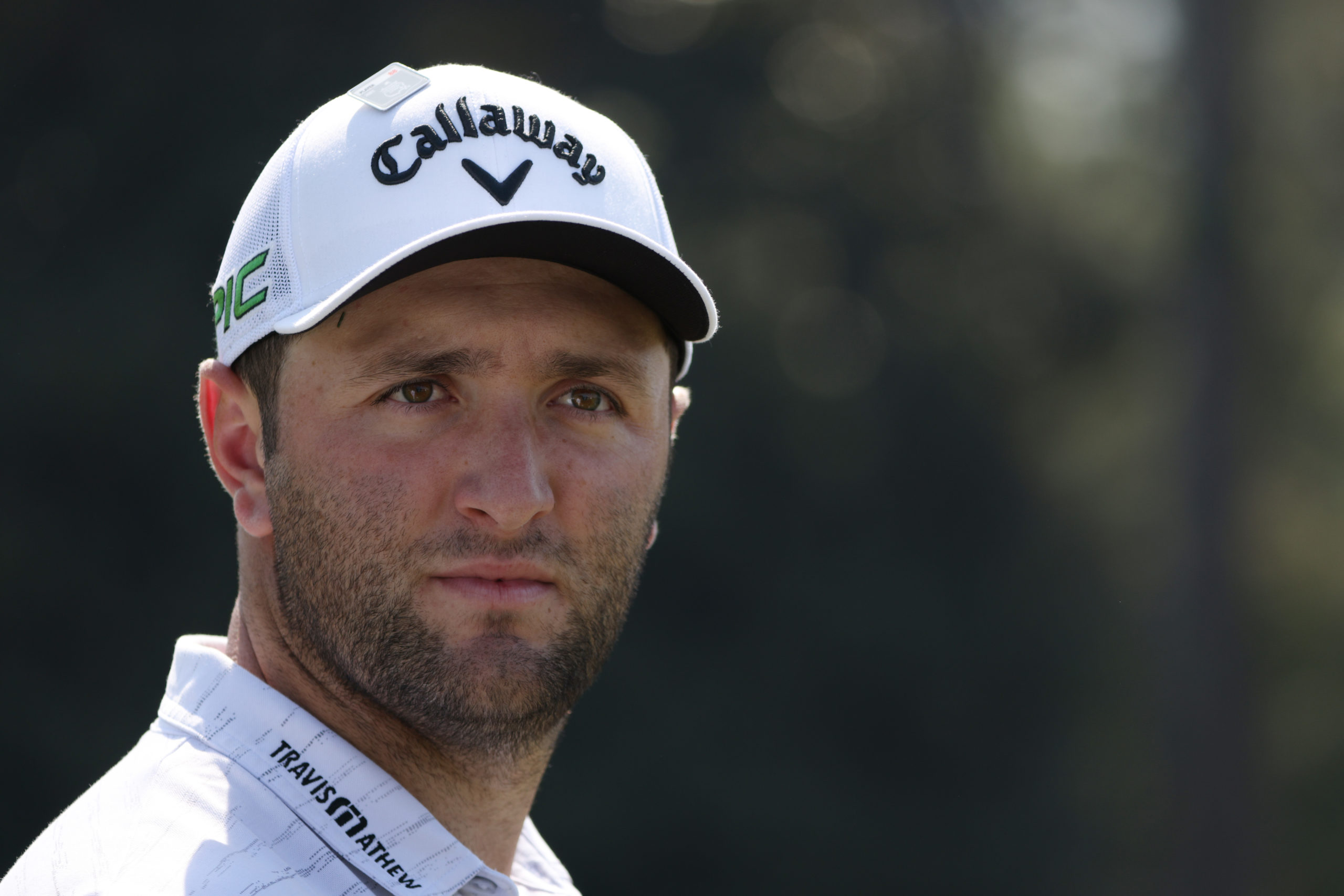 Jon Rahm (+1200)
Why he'll win: The British media has dubbed it the "nappy factor," but for the sake of this week, we might as well refer to it as the Willett Principle. Five years ago, Danny Willett stated that if his wife didn't go into labor with their son before Masters week, that he'd likely withdraw from the field. Well, the baby came early, then the new dad added a green jacket to the family, too. Just a few weeks ago, that same conundrum was facing Rahm, but his wife, Kelley, gave birth to the couple's first child, Kepa, on Sunday, and now he's on-site with a big smile across his face.
Why he won't: Same narrative, different rationale. There are many who believe that Rahm will be distracted this week, that his mind won't be focused on the task at hand, that missing a few days of practice rounds will hinder his performance. As further proof, these observers can point to Rory McIlroy, who's now 0 for 13 trying to win events as a father, dating back to last summer.
What he says: "My concern is that I'm coming to a Masters and from Thursday to Monday didn't sleep much, didn't hit a single golf shot. You know, maybe haven't prepared as much as I have in the past, but definitely mentally in a different state. A lot of times practicing for a major you spend so much time thinking about golf and for four or five days, it wasn't even on my mind, which is kind of refreshing. Coming here later than usual, but I'm here ready to compete. I wouldn't be here otherwise."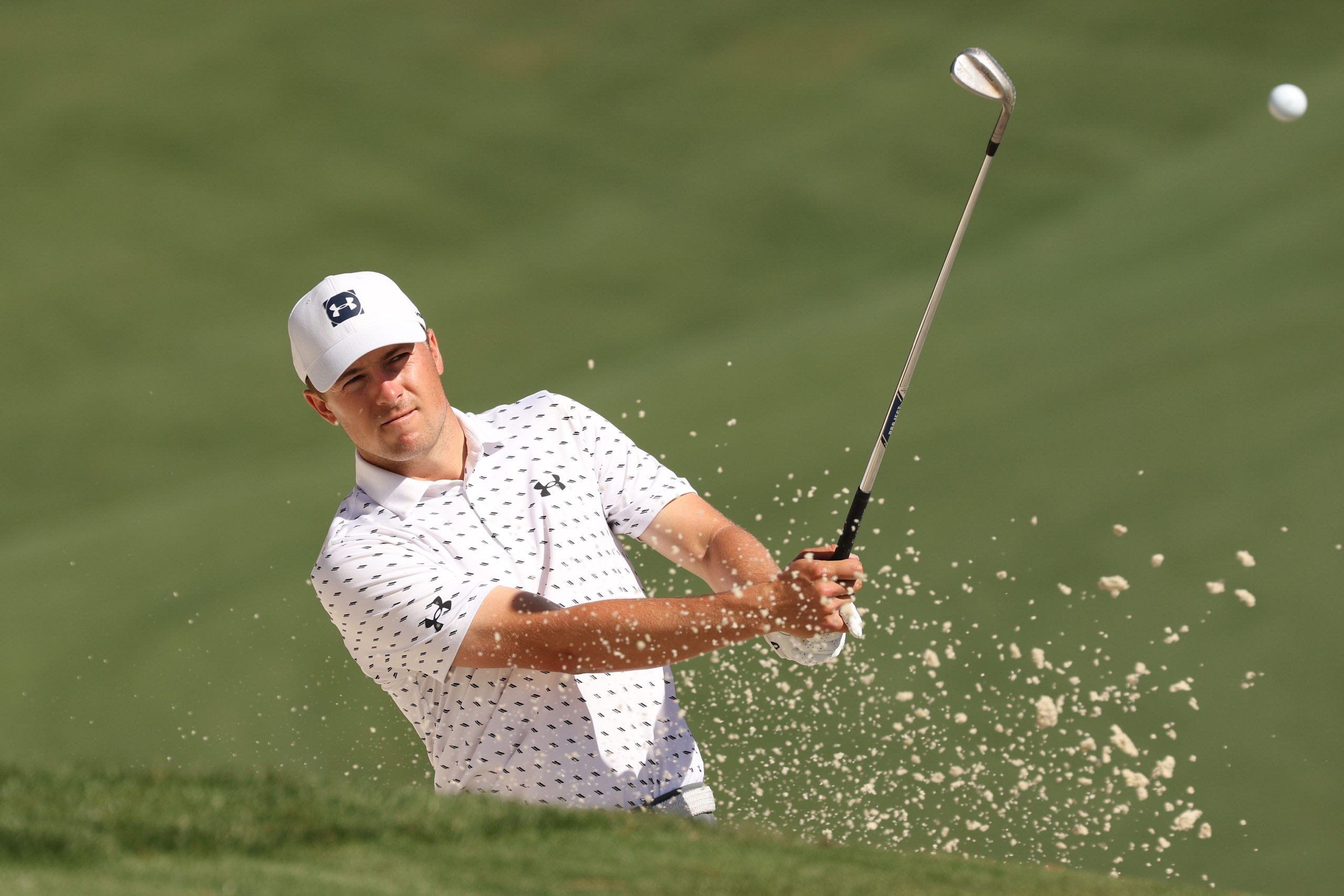 Jordan Spieth (+1200)
Why he'll win: Other players said it before, but Woods popularized the phrase, "I'm trying to get my game to peak four times per year." Save for maybe Brooks Koepka, most of the game's elite pros have struggled to put this concept into practice.
There's no doubt Spieth's game is trending in the right direction more than that of anyone else, fresh off his victory at the Valero Texas Open this past weekend. After a lengthy period of poor play, his game is peaking exactly when it needs to peak, heading into an event in which he's played so well in the past.
Why he won't: It's one thing to find success against a somewhat inferior field at TPC San Antonio. It's quite another to achieve it against the world's best players at Augusta National.
Spieth has clearly revved the engine from 0 to 60 over the past couple of months, but it remains to be seen whether he can put it into another gear at a major championship. Then there's a the sub-narrative: He won Sunday by mostly hitting a left-to-right tee shot, though this course favors a draw on most holes. Johnson won here hitting a fade in November, but turning his ball over with the driver might be a key for Spieth this week.
What he says: "I wanted that monkey off my back of it just being a while out of the winner's circle. I felt the progression coming and I was patient with it. But you get one 54‑hole lead and everyone thinks you're supposed to win right away, when you haven't had a 54‑hole lead in a long time. It was just more like, alright, everybody chill out. It's a hard game and I've done a really good job closing in my career. I've never doubted that ability."
Rory McIlroy (+1700)
Why he'll win: After spending each of the past decade among the top five on the pre-tournament odds board, McIlroy is sixth this week — and a somewhat distant sixth, too.
Perhaps, though, that's exactly what he needs. Maybe flying a bit more under the radar this week will help his mentality as he continues to search for the missing piece to the career grand slam. Playing here with a target on his back hasn't worked out the way he would've liked, so being a bit outside that center of attention could be beneficial to his imminent success.
Why he won't: Just a few weeks ago, McIlroy announced he was going to start working with noted swing instructor Pete Cowen. The move could pay major dividends, but the timing can be easily questioned. It has the feel of an NFL team being 2-5, then firing the coach and bringing in a new staff with a different playbook in a last-ditch effort to make the playoffs.
There's certainly a sense Rory is searching for something right now and unless Cowen has offered him the magic elixir for his wedge game, he'll still be searching for it come Sunday evening.
What he says: "Whether it's the great stuff from 2011 or I guess the charge I put in the Saturday in 2018, but you have to take your lessons from the not-so-good stuff, as well. I played in the final group in 2016 with Jordan on that Saturday. Didn't go quite the way I wanted it to. Obviously, there's been another few rounds here where I've sort of put myself behind the 8-ball not being able to get any momentum. But they are all learning lessons and you just try to go out there the next time and do a little bit better – and that's all I can do is go out there and try my best."
How would you rate this article?
This site contains commercial content. We may be compensated for the links provided on this page. The content on this page is for informational purposes only. Action Network makes no representation or warranty as to the accuracy of the information given or the outcome of any game or event.