Sobel: Ten Takeaways From U.S. Open Week
Credit:
Gregory Shamus/Getty Images. Pictured: Bryson DeChambeau.
Bryson DeChambeau is the 2020 U.S. Open champion.
It's often been said that you can't conquer Winged Foot GC, that you just have to sustain it. But DeChambeau didn't just outlast his fellow competitors, he lapped 'em.
With a six-stroke victory and his first major title now under his belt, let's get to 10 takeaways from U.S. Open week, starting with the notion that you don't have to like Bryson, but you'd better respect the hustle.
I get that the science schtick produces eye-rolling. I know that his bomb-and-gouge brand of golf goes against everything most golf purists stand for. But I'm going to write this – and I hope it resonates with you, because love him or hate him, we should all feel this way: I respect the hell out of Bryson.
The truth is, I respect the hell out of anyone who takes a risk, bets on himself, then works to ensure that bet pays off. DeChambeau was a world-class golfer and was going to continue being a world-class golfer if he simply kept doing what he was doing. Instead, he took a major risk. He bulked up, he added swing speed, he started hitting the ball ungodly distances.
It could've gone completely wrong, ruining his game and that world-class status. Instead, he worked to ensure that bet paid off.
I spoke with him about this at Riviera earlier this year. "This was a risk," he told me. "Hey, it might not work, but at least I know that I've done well in the past. Now I have to know that I'm tethered to something, so I can pull myself out of a rabbit hole."
He draws detractors, because of things like this – talk of being tethered and pulling himself out of rabbit holes – but we shouldn't disrespect him for this. He's different, sure, but since when is being different wrong? I love the fact that he went against the grain, bet on himself and – as evidenced on Sunday afternoon – has now won that bet.
Speaking of that bet, over the past four months, I've been asked in various interviews whether DeChambeau's newfound strength and ensuing strategy will be copycatted by some of the game's other great players. My answer remained consistent: "Not yet, but those guys are definitely paying attention and if Bryson wins a major, it could help make up their minds."
Well, here we are.
I don't think anyone else will go Full Bryson, but I do think it's entirely conceivable that a guy like Rory McIlroy puts on 15 pounds of muscle and adds a little swing speed, or that a guy like Tony Finau starts using his power to its full extent. (For the record, here's what Rory said about Bryson on SiriusXM PGA Tour after his final round: "I think it's brilliant what he's done. I didn't think it would work at a U.S. Open, but he proved me wrong, and he proved a lot of other people wrong.")
The change that DeChambeau forges upon the game will be more gradual than immediate, but that doesn't mean we won't see some of his fellow elite-level players trying to keep up. Quite honestly, if they don't even try, they might as well be treading water.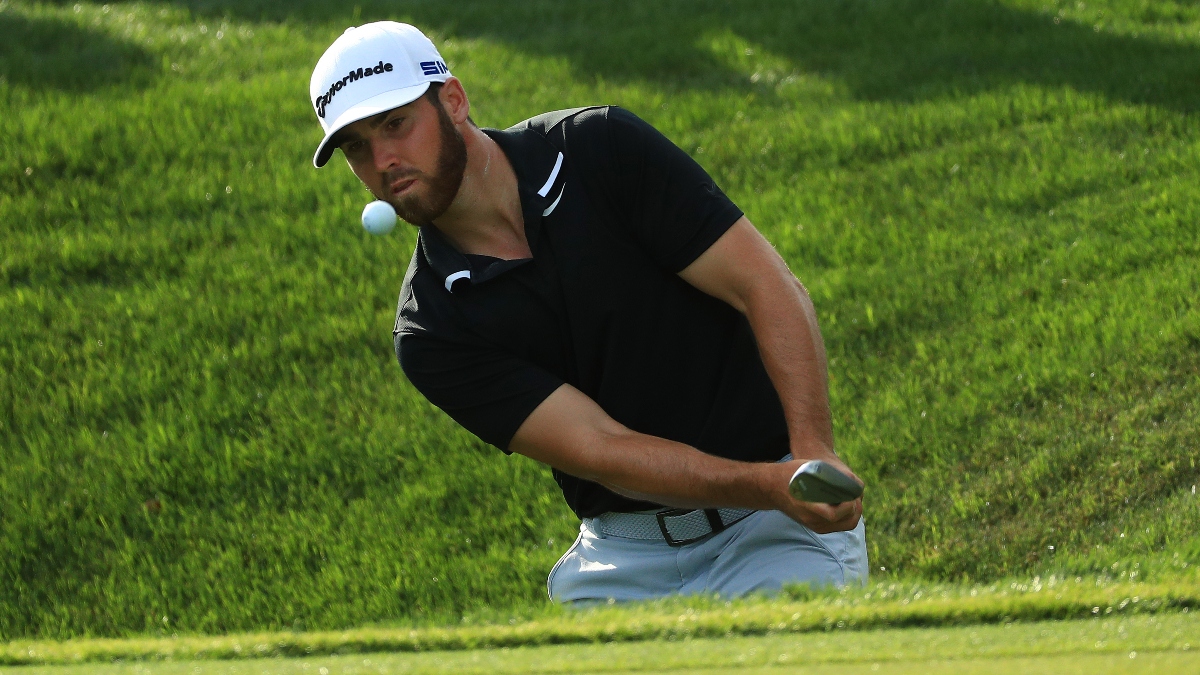 Collin Morikawa won a major last month at the age of 23. Matthew Wolff seriously contended this week at 21. Their success at such young ages is so impressive that DeChambeau's win at the relatively young age of 27 was barely a talking point.
Why are these guys so comfortable in such big moments, perhaps even more so than (most) players of previous generations? I've got a few theories.
The first is that from the time they've been pre-teens, they were essentially "professional amateurs," flying around the world, playing tournaments, with instructors and technology at their disposal – basically, doing everything the pros do without getting paid for it.
The second is that previous generations – even the likes of Phil Mickelson and Tiger Woods – saw the tech change drastically from what they used when they first started playing, and so they were forced to adjust as they continued. Morikawa, Wolff and others of the up-and-coming group, though, haven't seen any major equipment changes since they've been playing competitive golf – and so, they might be more comfortable because of that.
I'm going to preface the following point by saying that I don't think the U.S. Open is broken or in desperate need of fixing. Only one player in the 144-man field broke par through four rounds, which means they (and everyone else) likely got just about what they wanted.
But I do think it's obvious after wins from DeChambeau, Brooks Koepka (twice), Dustin Johnson and Gary Woodland in the past half-decade that there's a significant advantage for those who hit the ball a long way. Granted, long hitters own an advantage on any course, any week, but that advantage might be maximized at this event.
If there's a way to counteract this phenomenon, many observers would suggest the USGA narrows fairways to make accuracy more important. The reality is, though, that right now, even the most accurate players are missing fairways – and it's a huge benefit to miss fairways from 350 off the tee box than 280. So maybe the idea is to actually widen fairways and give those accurate players more of a chance, while somehow making the rough even thicker and gnarlier (more on that next).
I'm fully aware that such changes could mean the longest hitters would simply bomb it 350 down the fairway instead, but I don't have any better ideas to counteract the inequities between the long, crooked guys and the short, straight guys, but I do know that right now it's weighted way more in one direction than the other.
There's one more thing that can happen, too: The USGA can clog its collective ears when it comes to listening to players in the days leading up to the U.S. Open each year. There's no doubt that every competitor going on TV and radio and social media to show how "impossible" it was to even find balls in the rough at Winged Foot, let alone hit them onto the greens, impacted the setup, as the USGA chose to mow the rough beforehand.
Hey, I get it. The organization is so snakebitten by its own mistakes in the past that any ensuing criticism makes officials scared to make it tougher, because they don't want to have to explain themselves afterward.
There's not really a perfect scenario here. Either the USGA continues to make the golf tournament even harder, risking the criticism of being "unfair" from the players, or it acquiesces to maintain relations.
That said, I don't think a poor balance was struck this week whatsoever. Sure, the winner was 6-under, but he was also the outlier, with nobody else finishing in red figures. The USGA can't rue the setup just because one player fared a lot better than everyone else in the field.
In related news, complainers are gonna complain, no matter what. During the course of the weekend, I read/heard/saw fans griping about the pace of play (the final pairing finished in about 4:30, which might be a modern-day land-speed record for this event), the conditions of the course (some said it was too hard, some said it was too easy; that probably means it was just right, Goldilocks) and even the lack of drama during the final round.
That last one slays me. I mean, one dude obliterated the field and won by a half-dozen strokes. Would you prefer he pulled a couple of Danny Lee maneuvers along the way to ensure it was closer?
When Tiger was dominating majors, very few fans ever complained of it being "boring," so we shouldn't moan about the same situation when it's Bryson or anyone else instead.
Moral of this entire story? I probably need to stay off social media a little more frequently.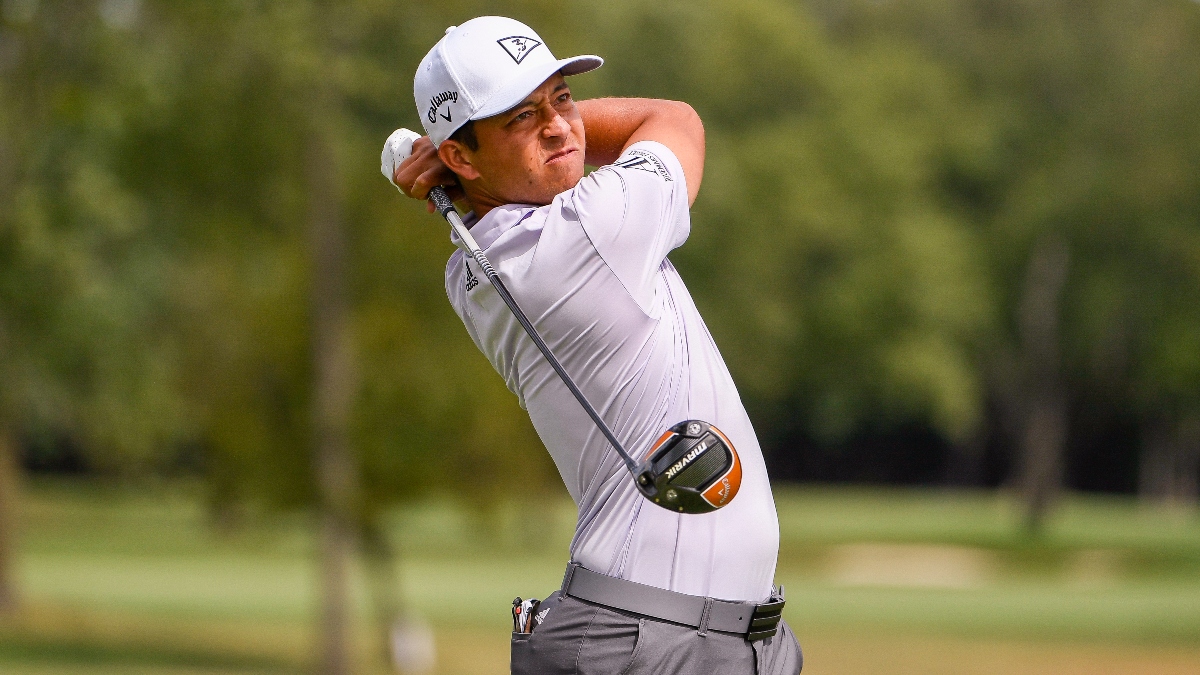 Xander Schauffele is a stud. I don't really have much else to say about him, other than that four top-six finishes in four U.S. Open starts is some special stuff.
But there is something that bothers me a bit: There are certain players who continually finish top-five and we celebrate their achievements, while others do it and we collectively denounce them for not winning. Don't believe that? OK, let's put Rickie Fowler in Schauffele's shoes instead. Or Finau.
Those guys have earned a reputation – rightfully or not – of coming close in big events and not being able to win. Schauffele, meanwhile, only gets praised for his performances, not prosecuted.
In any case, I've said for years that close calls are always positives for players. The public might see losing as a negative, but I'm telling you, these experiences can only help a player when he gets back into that situation again – whether he's getting praised for that result or not.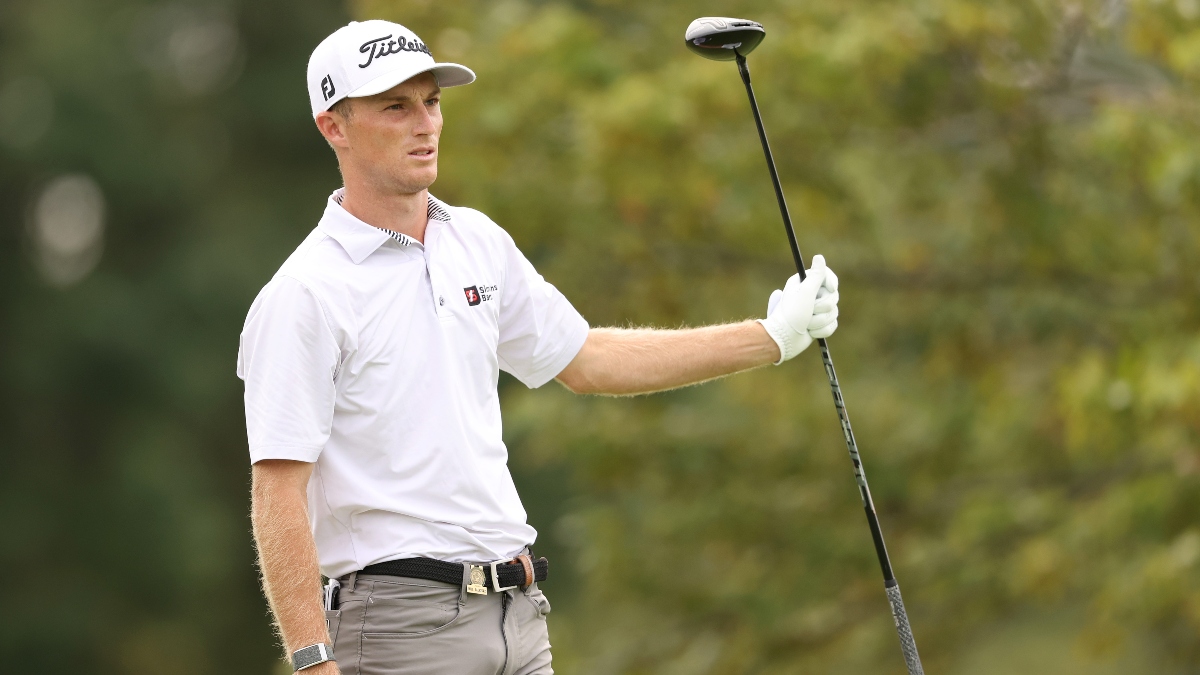 As soon as I finish writing this piece, I'm going to start working on my preview for this week's Corales Puntacana event on the PGA TOUR, but I can at least tell you one name that will be heavily included.
Prior to the U.S. Open, plenty of golf insiders and those who follow the Korn Ferry Tour on a regular basis regularly insisted that Will Zalatoris was already a top-50 player in the world, with a win, a second, a third, two fourths, two fifths and a sixth on that circuit this year. Now with a T-6 at the U.S. Open, he's up to No. 76 officially and much higher in the minds of many.
The good news is, we won't have to wait long to see him tee it up on the highest level again, as he'll play this week. Expect the Wake Forest product to be a popular play, but he also knows that with no promotions to the big leagues this year, he won't have many other opportunities for an immediate card, so expect him to keep that foot on the gas pedal after a tremendous performance at Winged Foot.
I'd put the odds at 50/50 that we'll see Phil Mickelson play another U.S. Open. After rounds of 79-74 to miss the cut this week, there was speculation that the six-time runner-up had played his final round in this tournament at the age of 50.
The truth is, there are four ways he could qualify for next year's edition at Torrey Pines, for which he has a love-hate relationship, or any U.S. Open after that: He could qualify on merit, reaching top-50 in the OWGR at a specific checkpoint or finishing high enough in another major or one of a variety of other ways; he could go to sectional qualifying next year and try to finish high enough in 36 holes; he could take a special exemption, which surely the USGA would offer, but he said earlier this year that he wouldn't have accepted; or he could win a U.S. Senior Open and qualify that way.
Tough to know whether any of that will happen, but I'll say this much: Phil often gets saddled with a reputation as being a poor U.S. Open player, but you've gotta be pretty damned good to lose to only one player on a half-dozen different occasions.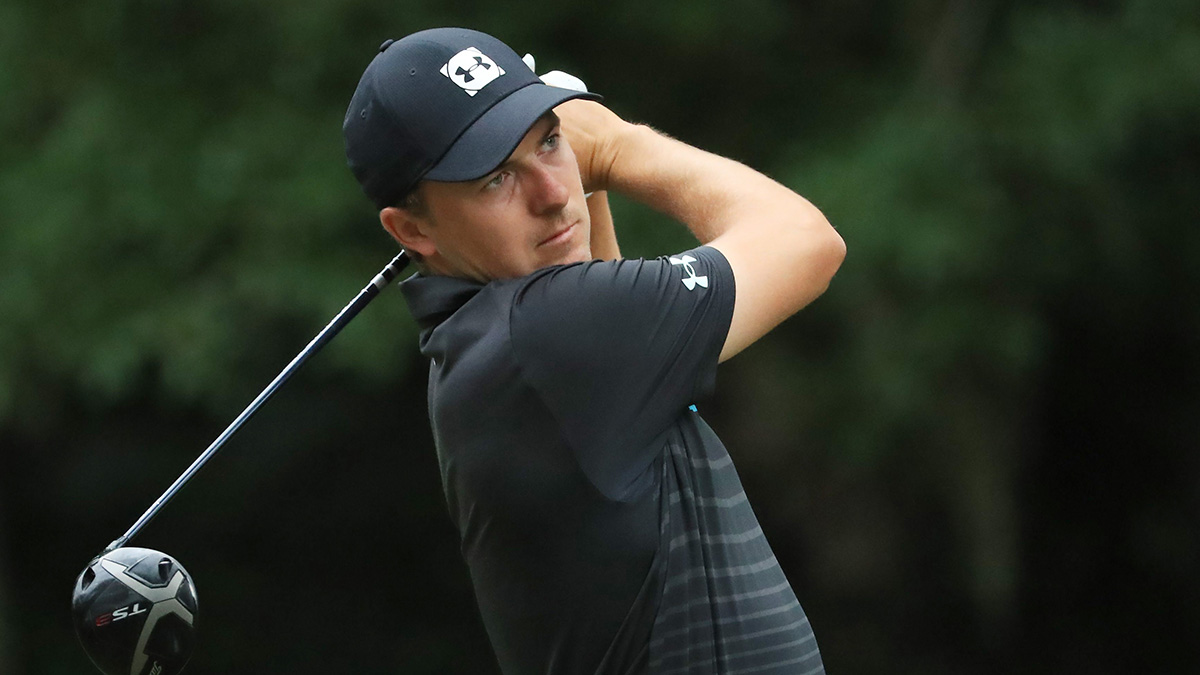 Jordan Spieth made some massive progress this week. No, not on the golf course, where he was brutal once again, posting scores of 73-81 to leave him well below the cut line. But during his slump or whatever we're calling it over the last couple of years, he'd so often maintain that he was close or that he was striping it on the range or that he was moving in the right direction, despite the contrary, which we could all witness with our own eyes.
They say the first step toward recovery, though, is admission – and this week, for perhaps the first time, we finally heard him publicly admit that his game isn't close to where he needs it to be.
"There's a lot that's off," he said. "If I knew, I'd fix it. So I'm kind of just working through it and looking forward to having a little more time off to figure it out. … Standing on a tee at the U.S. Open and not exactly knowing where the ball is going to go is not a great feeling. I know you guys probably haven't experienced that before, but it's not incredibly enjoyable. But I'll grind it out. I don't ever give up. I have no reason to. I'm here."
I've long been bullish on Spieth's long-term prospects; if he's a stock, I'm buying low, knowing that he might never again reach his all-time high. These words only make me more bullish. We know he almost certainly won't play well the next time he tees it up, or the time after that. But he knows what we know – that he needs to improve mightily before he can start contending once again.
How would you rate this article?