Sobel's 10 Takeaways from PGA Championship Weekend
Credit:
Tom Pennington/Getty Images. Pictured: Collin Morikawa
Collin Morikawa turned pro exactly 14 months ago. Armed with a sweet swing and no status, he was tasked with a seemingly simple purpose: Keep getting better.
He finished in a share of 14th place at the RBC Canadian Open that week, saying afterward, "I'm really happy with this week, and I'm just trying to learn as much as I can each and every week out here."
Mission accomplished.
Morikawa now owns as many major championship titles as missed cuts in professional events, posting scores of 65-64 on the weekend at TPC Harding Park to become a major winner at the age of 23.
Let's get to my 10 takeaways after the first major in over a year, one which was — dare I say it? — well worth the wait.
[2 Golfers to Bet Early at the Wyndham Championship]
1. Collin Morikawa Will Lose Again
In the immediate bubble, it's easy — too easy, really — to lob so many superlatives at a player that we trick ourselves into believing he'll never lose again.
When Jon Rahm won a few weeks ago and ascended to No. 1 in the world, we collectively thought he might hold that honor for a long time. When Justin Thomas reclaimed it last week, we potentially considered him the game's undisputed best player. And now that Morikawa has won a third career title and first major, we'll similarly start all the misguided Tiger Woods comparisons that unfairly surround every good young player.
Look, I'm willing to reassess what I said on our Action Network podcast after Morikawa's win at the Workday Charity Open last month, when I opined that he'd have a 15-win, two-major type of career.
I won't, though, instantly hot-take him into infamy, suggesting unreasonable numbers for the next few decades. Any guess on his long-terms ceiling is just a guess at this point, so instead I'll cold-take my way around it and only maintain this: He's going to be a really good golfer for a really long time.
2. Cool it with the "Best Ever" Talk
Speaking of bubbles, Morikawa hadn't even lifted the trophy (and dropped the lid) yet, when one tweeter asked me whether his tee shot on the 16th hole that led to eagle was the best drive of all-time — and in this case, I'm defining "best" as a combination of skill and the opportune moment.
Nothing like a little recency bias to kill the mood. As I replied, I'd have to sit down with a list of, say, the 20 "best" drives in order to rank this one against them. Off the top of my head, Arnold Palmer's opener at the 1960 U.S. Open feels like it should garner plenty of votes.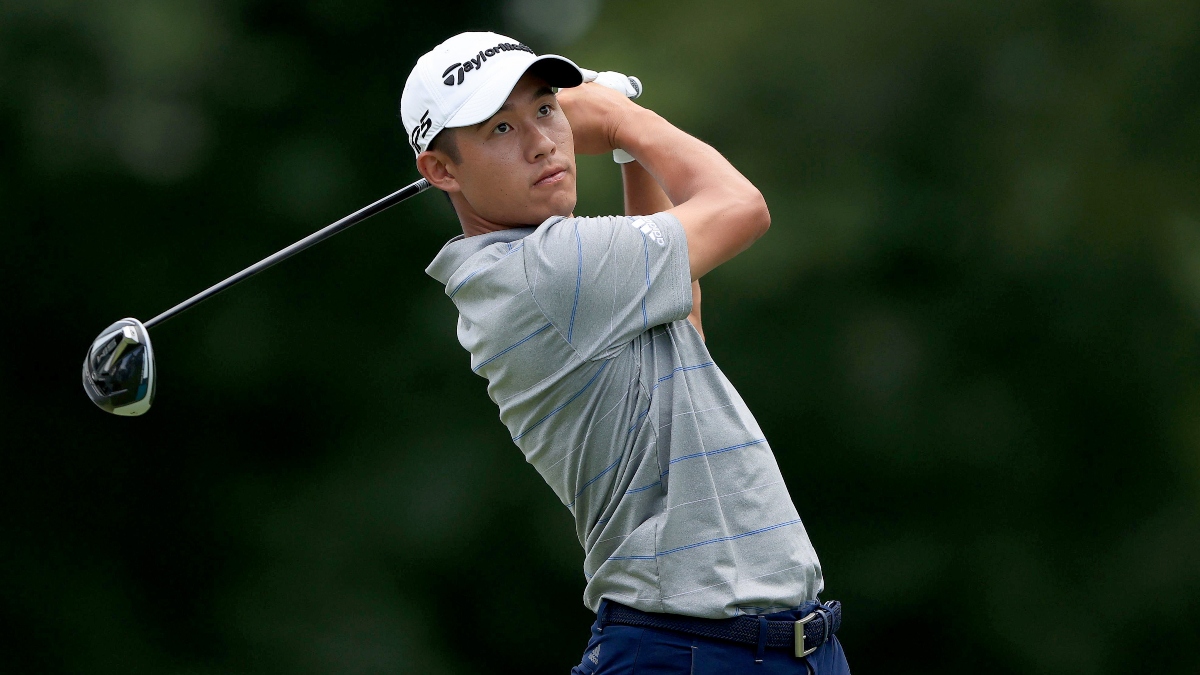 Anyway, this is a tough one, because I certainly don't want to take anything away from what was a brilliant drive at a crucial time for Morikawa, but I'd also like to consider shots which happened more than an hour before the end of the most recent tournament before calling it the "best" one ever.
3. Tournaments Like This Will Spark Betting/Broadcast Innovation
There are great golf tournaments and then there are great golf tournaments for betting purposes. This qualified as both.
At one point during the final round, there were seven players tied for the lead. Meanwhile, live outright odds were flipping back and forth with every shot, offering unyielding temptation to continue placing wagers on different players as they moved around the leaderboard.
At some point in the not-too-distant future, there's going to be a dedicated live platform for watching these events in real-time with cut sweats on Friday afternoons and those ever-changing outrights on Sundays — and it's going to be glorious.
Granted, it's going to need to happen gradually and a bit organically, but I can assure you that tournaments like this one invariably help, because of the widespread betting opportunities so late into the final round. If you weren't sweating something — or lots of somethings — down the stretch, you were doing it wrong.
4. "First Major" Jitters Are Fading
There is no such thing as "inexperience" being a reason to fade a player at a major championship anymore. Maybe in the previous generation, but not this one.
How come? I've got a few theories. One is that up-and-coming pros of even just 20-25 years ago still had to make the adjustment to new equipment as the game was going through a technology boom.
Tiger Woods didn't grow up playing a graphite-shafted driver with a 460cc metal head; he had to learn to play with that club as the tech advanced.
Young players now, though, have essentially had the same equipment available at their disposal since they started playing. The clubs in Morikawa's bag right now might be a better fit for his swing, but they're not entirely dissimilar to whatever he was using in junior tournaments 10-15 years ago.
The other theory is that talented young golfers are now essentially professional amateurs. They don't get paid for their results, but they travel the world playing tournaments, work with great instructors, even know their Trackman numbers by heart.
That's helped ease the transition when they get to the professional level. Perhaps that doesn't completely explain why Morikawa can win in just his third major and first PGA Championship start, but it at least helps piece together part of the puzzle.
5. An Explanation for Koepka's Comments
On Saturday evening, squarely in contention amongst a boatload of less accomplished players, Brooks Koepka went full troll in multiple interviews, at one point saying, "I was glancing at the leaderboard and of the 10 guys that are up there, there's been, what, three majors? DJ has been in that spot a couple of times and he hasn't been able to capitalize."
He was roundly — and rightly — criticized for his bravado, especially after failing to back it up, posting a final-round 74 to finish in a share of 22nd place.
I won't defend Koepka for that comment, but I will posit that he might've said these words aloud more as a self-motivational tool than to stir up some controversy. To me, the fact that he said these words in a few different interviews, almost as if they were rehearsed, sounds like a mental guru has instructed him to boast about his success, as much for intimidation of others as for his own reassurance.
Again, that doesn't let him off the hook, but it could help explain his rationale. In any case, during his post-round interview on Sunday, Koepka was effusive in his praise for Morikawa.
6. An A+ Setup
The PGA Championship has long held the stigma of being the fourth of the four major championships — if not chronologically, then at least on the imaginary scale of importance amongst the big ones. I never considered that a slight on the PGA as much as just reverence for the other three.
After all, the Masters is the Masters. It doesn't get any more prestigious than that. The Open Championship is the game's oldest tournament and deserves the respect it receives. If you'd like to argue that the PGA deserves to be ranked ahead of the U.S. Open in terms of whatever prioritization you want, I'll at least listen to that conversation.
One reason why the PGA never seems to have a stinker? His name is Kerry Haigh. For those who don't know the name, he is the chief championships officer of the PGA of America, which means he's in charge of setting up the golf course for, among other events, the PGA Championship.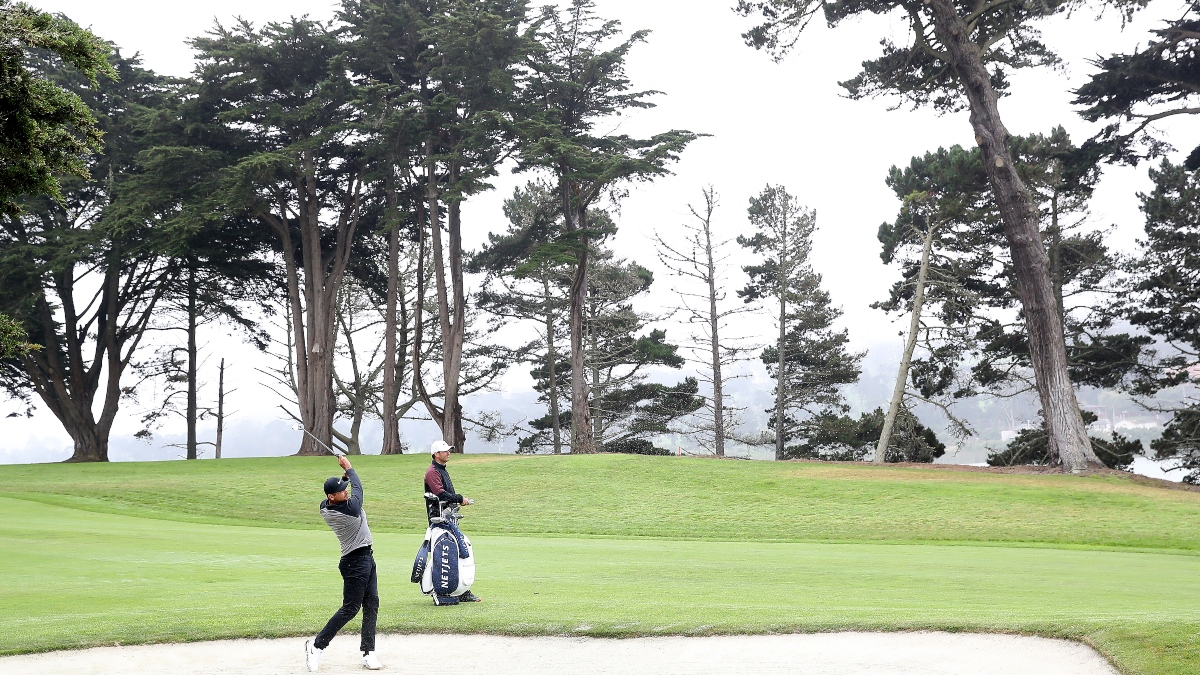 I often liken Haigh to a baseball umpire. If you know the name, it's probably only because he's being criticized for doing a poor job. Haigh goes about his role in relative obscurity, getting it absolute dead-on correct year after year. In TPC Harding Park, he had a great canvas with which to work, but he still had to paint a pretty picture and that's exactly what he did.
7. More Drivable Par 4's, Please
Can we pretty please have a drivable par-4 with lots of risk-reward down the stretch at every major championship? I'll give you a free pass, Augusta National — although if you ever wanted to move the closing hole up 100 yards for the final round, I'll drive up and help make the new tee box.
For the other ones, though, there's no reason to not have one hole which can offer up the greatest drama of the tournament. And as we witnessed this weekend, it doesn't have to be — and shouldn't be — an "easy" hole. It needs to be a hole where eagles are possible if your execution is perfect, but so are bogeys if it isn't.
There's just no way anyone who sets up courses for major championships could've seen the theatrics at the 16th on Sunday and thought, "Eh, that doesn't seem so interesting." And if they did, well, they're in the wrong line of work.
8. When Great Drivers Also Putt…
For years, new-school analytics have proven to us that the old axiom our fathers preached — drive for show, putt for dough — was entirely inaccurate. We now understand that the long game is the most important aspect of it.
(Edoardo Molinari once perfectly demonstrated this to me. "You and I are having a match," said the longtime European Tour regular. "Would you rather have a match on the putting green, chipping or who hits it longer and straighter? You'd take the putting green every time. At least you'd have a chance. You'd have no chance in the other areas. When you think about it, it makes sense.")
All of which can help explain why there were so many big hitters atop the leaderboard. But here's the thing that I think too often gets neglected: Putting isn't unimportant, of course, and the one thing which has most changed over the past handful of years is that the longest drivers of the ball are no longer one-dimensional, instead owning superior putting strokes, too.
So, not only do the stats tell us that great driving should beat great putting, but when great drivers also putt great, that leaves very little window of opportunity for the guys who only do one of 'em well.
9. Great Players Can Be Great Without Majors
Paul Casey. Bryson DeChambeau. Tony Finau. Xander Schauffele. Jon Rahm. Daniel Berger. Hideki Matsuyama. Tommy Fleetwood. What do they all have in common? Two things: They each finished top-30 this week and none of them have ever won a major.
It's really easy to say, "Oh, his time is coming and he'll definitely be a major champion soon." It's also really easy to say, "Oh, he can't get it done in the majors and he'll never win one."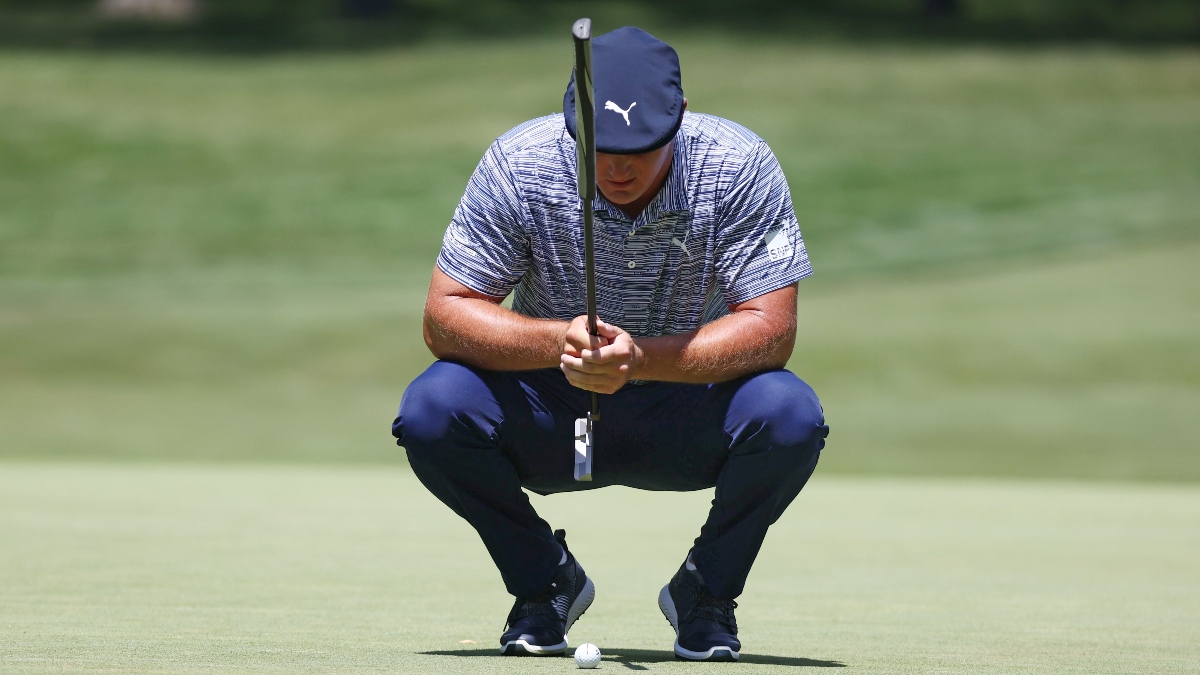 Perhaps the difficult part then is understanding that these guys can all simultaneously be wildly successful players and maybe never win a major title. The chances are intrinsically a lot better for young players like DeChambeau and Rahm than someone like Casey, but the point remains: We tend to grade elite pros based on their number of majors, which is fine, but we also need to recognize that there's a finite number of these things and just because a player hasn't won one, that doesn't mean his career has been some sort of complete failure.
10. A Game of Inches
Every sport purports itself to be a "game of inches" — and it's probably true: Inches can mean the difference between securing a first down and turning over the ball during a crucial point of a football game; it can mean the difference between ball four or strike three at the turning point of a baseball game.
So maybe golf will continue to share this label, but the following is still worth considering: How many times did we see the putt of a player in serious contention miss by — you got it — inches during Sunday's final round? It doesn't take a vivid imagination to recreate a few putts from each contender falling into the hole instead of stopping short or sliding past, just as it's not difficult to imagine Morikawa's chip-in birdie on 14 agonizingly missing or his drive on 16 bounding into that nearby bunker.
Take nothing away from Morikawa's performance, but I guarantee every player in the top-10 or even the top-20 went to bed Sunday night thinking not about the bad bogeys they made along the way, but the really good putts that somehow just didn't fall into the hole.
How would you rate this article?