Tiger Woods' Road to Recovery Will Be Less About Golf, More About His Children
Credit:
Rob Carr/Getty Images. Pictured: Tiger Woods
In the early aftermath of Tiger Woods' horrific single-car roll-over accident which left him hospitalized after surgery for multiple leg and ankle fractures, there is already conjecture about what this means for the future of his golf career.
Will he ever be able to play again?
If so, can he be competitive?
Is there even a small possibility that the man who authored one of the greatest comeback stories in sports history could someday eclipse his own legend?
None of these questions will be answered immediately, of course, no matter how many well-intentioned, optimistic social media posters remind us that, "Hey, if Ben Hogan was able to do it…"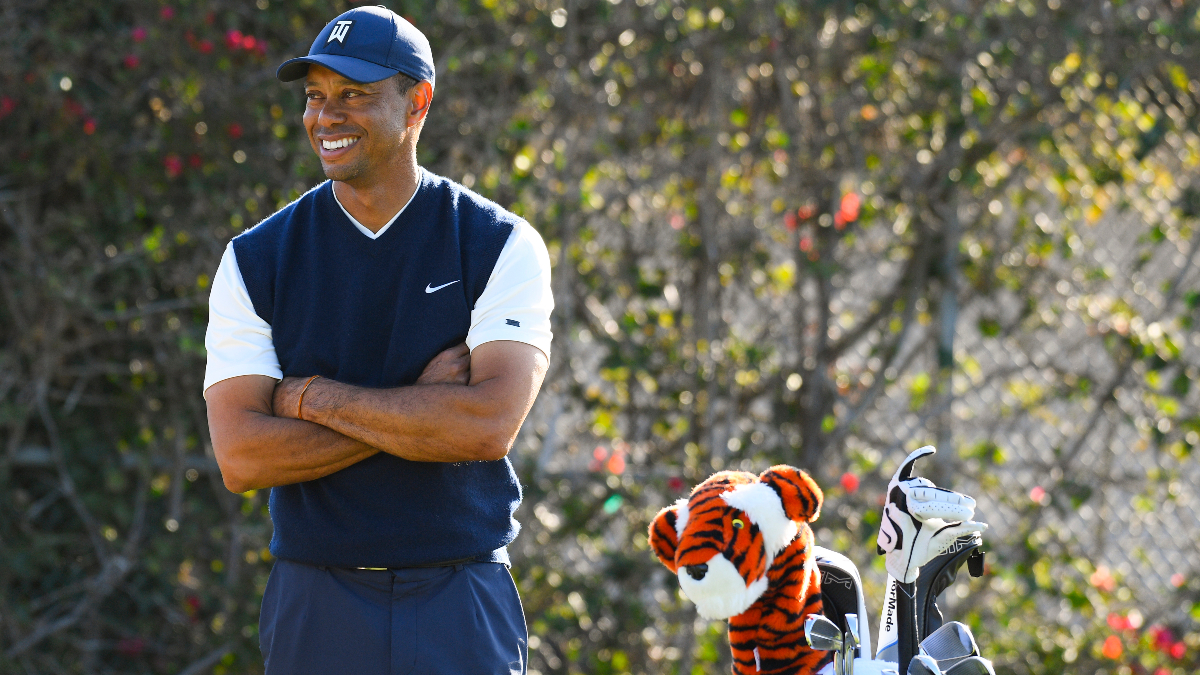 It will take weeks, months, perhaps even years for us to understand the impact that this crash has done to Woods' 45-year-old body.
So much of what the future holds is still locked inside the great unknown, these resolutions only revealed over time.
If there's one thing we do know right now — maybe the lone thing we know — it's that while much of the world is hoping Tiger can someday return to competitive golf, he's more concerned with a journey much closer to home.
How do we know this? Listen to Woods' words over the years and he paints a definitive picture of his priorities. When injured, when returning from injury, when fully healthy, he continually reminds us that his persistent rehabs and recoveries are less about golf and more about maintaining a healthy life to participate in activities with his children — daughter Sam and son Charlie.
On May 5, 2014, after his first of five back procedures, Woods said, "I've been with my kids a ton. It's been great going to their soccer and tee-ball games, practices and just being with them. … But unfortunately, I can't play soccer with Sam right now. Prior to the surgery, I was able to play and do some training stuff with her, but I can't do it because I can't cut."
This would become a common refrain over the years, anytime Woods was asked about his motivation to continue returning from these injuries — and he was often asked about it.
Nearly three years later, after his fourth back procedure, he literally listed these priorities in order, telling us, "I look forward to getting back to a normal life, playing with my kids, competing in professional golf and living without the pain I have been battling so long."
Six months later, when he finally did return to competitive golf, making headlines by playing for the first time since the beginning of that year, he flipped the narrative from his professional career to his personal life. "To be able to participate in my kids' sports again," he offered. "As you know, I love sports, I like playing sports and I grew up doing it, so to be able to play with them again, man, I've missed it."
Another six months after that, prior to competing in a U.S. Open for the first time in three years, Woods held to his own company line. "It was about just having my standard of life. Forget golf. Can I actually participate in my kids' lives again? That's something that I had missed for a few years, and that was the main goal of it."
And yes, even after authoring that aforementioned comeback story, returning to not only play world-class golf once again, but win the Masters for a fifth time, Woods spoke less about what it meant to him and more about what it meant to his children.
"The kids are starting to understand how much this game means to me, and some of the things I've done in the game," he said during his post-victory press conference. "Prior to [my] comeback, they only knew that golf caused me a lot of pain. If I tried to swing a club I would be on the ground and I struggled for years, and that's basically all they remember. Luckily, I've had the procedure where that's no longer the case and I can do this again. So, we're creating new memories for them and it's just very special."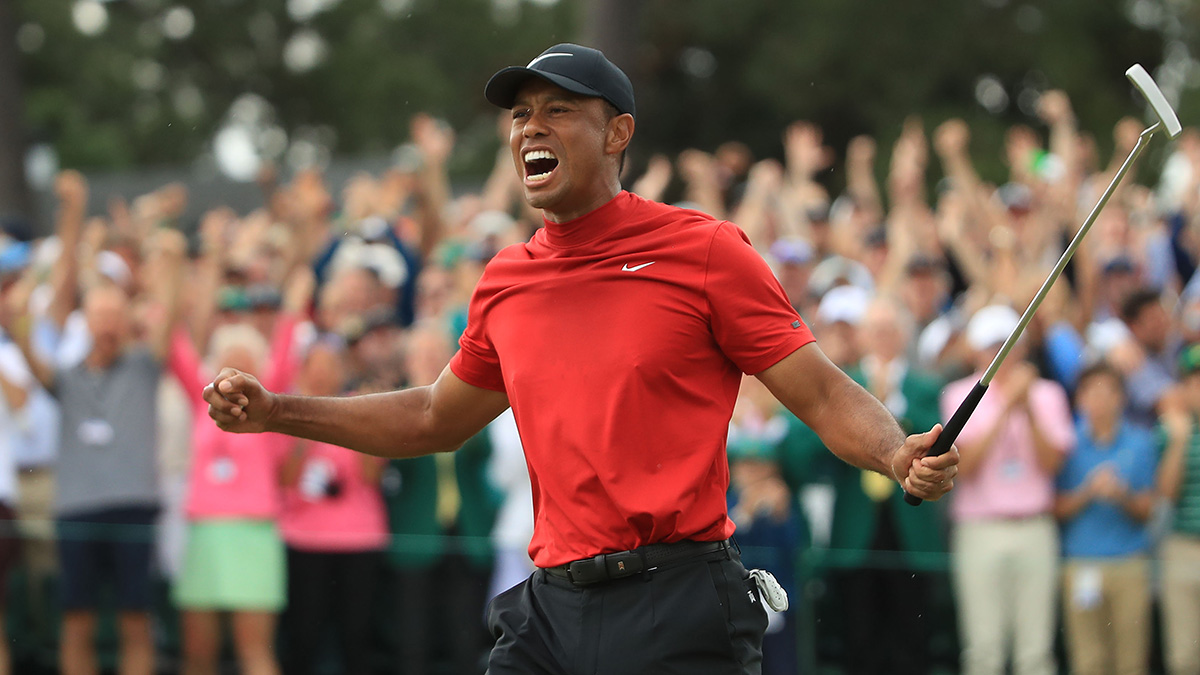 For the better part of a quarter-century, the public has viewed Woods only through the prism of a golfer. It makes sense, of course. The reason why he's one of the world's most recognizable names is because he's accomplished heroic achievements with a golf club in his hand. It's difficult for us to see him as anything besides what he's shown us on our television screens for so long.
Woods, though, has long made it known to anyone paying attention that golf — and being a golfer — is no longer the most important thing in his life. Hasn't been for a while, nor should it be.
As he lies in a hospital bed, recovering from serious injuries after this latest accident, it's only natural for the public to wonder aloud about the impending future of his career.
If we've listened to Tiger, however, if we've parsed his words and tried to understand his priorities, we should realize that once again his main goal isn't centered around golf. It's undoubtedly about his children, about living a healthy life, so that he can spend quality time with them. As well it should be.
One last story on this subject, again from his historic Masters victory of two years ago. At the end of his post-round interview with the assembled press corps, after answering questions about the comeback and the round and the meaning behind it all, Woods offered one final boast into the microphone.
It wasn't about having only one fewer green jacket than Jack Nicklaus or beating a bevy of talented contenders nearly half his age.
No, draped in the jacket, perma-smile adorned across his face, Woods' thoughts in the very forefront of his mind still revolved around his kids.
"I'm excited," he told the reporters, "about show‑and‑tell at school."
How would you rate this article?