Sobel: When Will the PGA TOUR Return? Expect the League to Tread Carefully
Credit:
Gregory Shamus/Getty Images. Pictured: Jay Monahan
The PGA TOUR tried.
It tried to be a leader in the sports world when faced with the early news of a global pandemic. It tried to zig when every other sport was already zagging. It tried to use the game's inherent nature of social distancing to its advantage. It tried to offer a beacon of hope by continuing to play while so many others were shutting down.
In the end, it didn't work.
That strategy, though, might offer a clue as to when the PGA TOUR will return in relation to other major sports leagues in this country.
Just about two hours after the NBA immediately suspended its season when it was announced that Utah Jazz center Rudy Gobert had contracted the Coronavirus last Wednesday night, the PGA TOUR issued a press release that stated The PLAYERS Championship would continue as planned.
Less than 12 hours later, it was announced that spectators wouldn't be allowed through the gates for the final three rounds.
Nine hours after that, the tournament was canceled altogether, along with each of the following three events.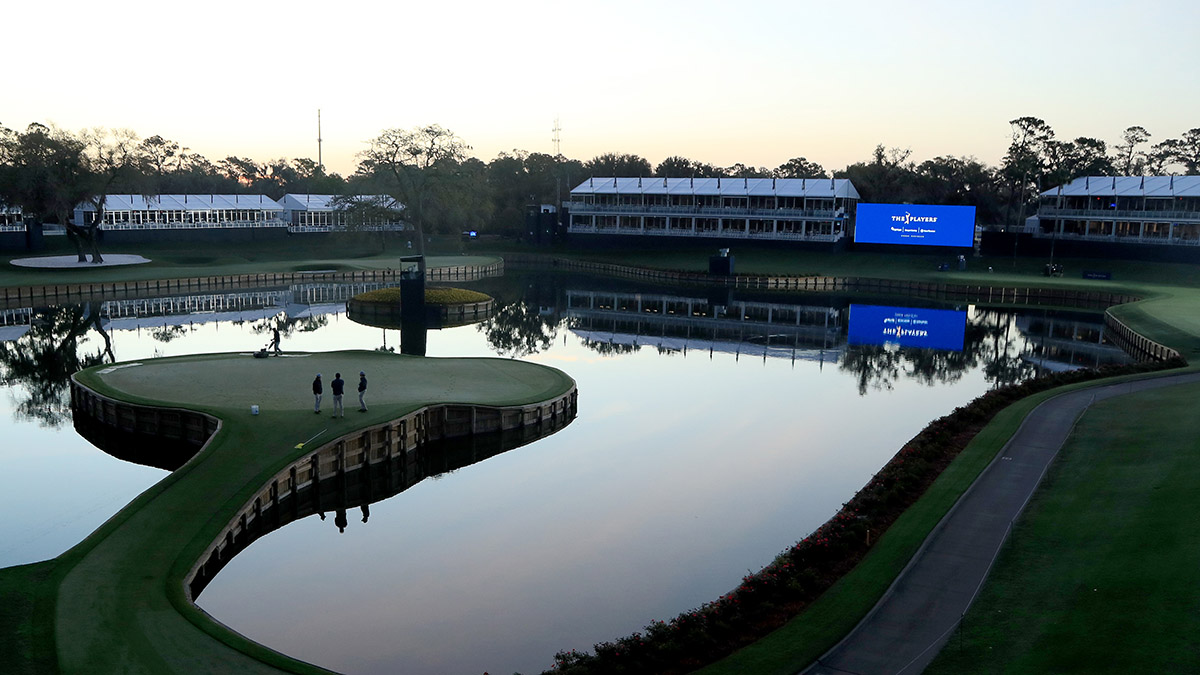 This string of decisions and indecisions, of verdicts and overturns, led many to criticize PGA TOUR commissioner Jay Monahan for lacking foresight in hindsight.
Of course, there is no blueprint for making such high-pressure judgment calls in the face of an oncoming pandemic. In a game so blissfully tied to the rules, there is no rule for this situation.
If anything, Monahan and others in Ponte Vedra Beach headquarters can be praised for making a decision, then having the fortitude to change direction when they realized it wasn't the right one.
"Some of the questions that we received here yesterday," Monahan said Friday morning, "particularly from international players who were trying to figure out what they do with their family, how they get home, how they get their families here. [It was] just uncertainty for a number of players generally."
He spoke of the decision to close Disney World as the tipping point: "That was the final thing that we had heard that said, 'You know what, even though we feel like we have a safe environment and we've done all the right things, we can't proceed, and it's not right to proceed.'"
If you still don't understand the fluidity of this situation, then listen to the players.
One by one, they competed in the first round of The PLAYERS, walked off the golf course, were briefed on the latest news and stood behind their commissioner in solidarity. Although C.T. Pan had withdrawn from the event earlier in the day due to Coronavirus concerns, there wasn't a player in the field who was interviewed after the opening round and outwardly disagreed with the resolution to be playing that day.
The next morning, as many players returned to TPC Sawgrass to gather their belongings after the remainder of the tournament had been canceled, once again, not a single player interviewed voiced displeasure with the ruling.
It isn't often that a league commissioner has the perceptibly unanimous support of his constituency, but that was apparent last week. Even if players disagreed either with his initial decision to continue playing the tournament or his ensuing decision to cancel it, none of them publicly uttered that sentiment.
Perhaps they all respected his original reconciliation to be leader in this space in the first place.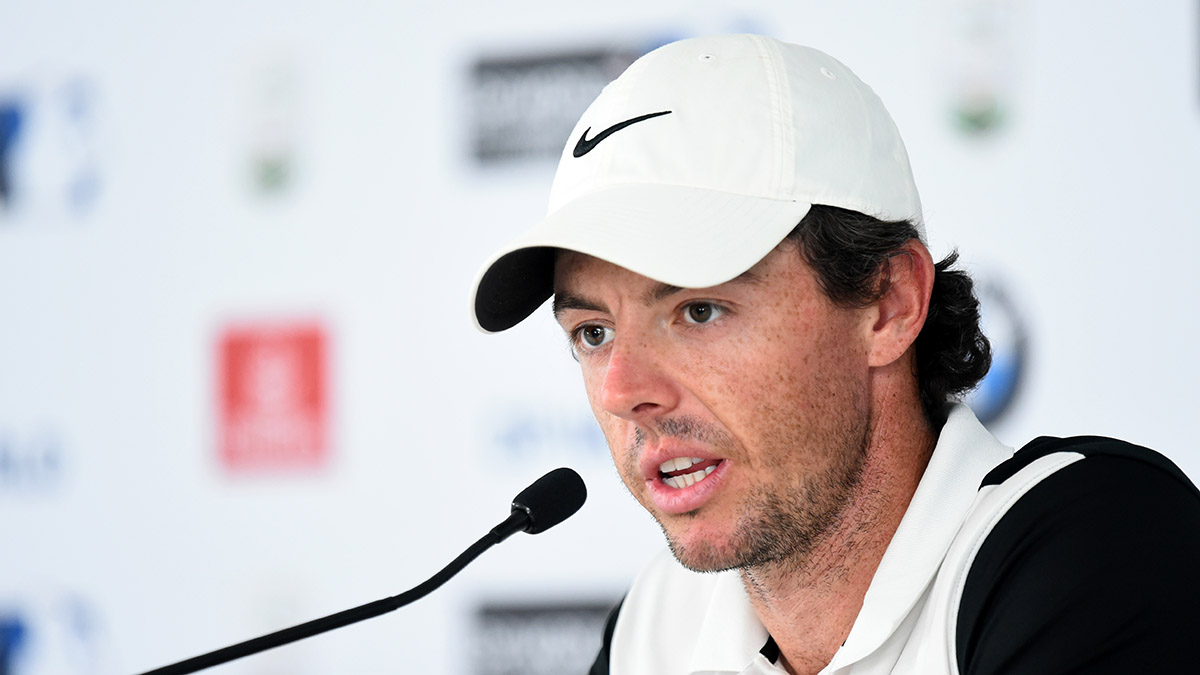 That decision, though, might offer some insight into how the PGA TOUR will return when it is indeed time for competition once again.
The PGA TOUR tried to be a leader amongst other professional leagues in relation to playing through this pandemic. It didn't work. Whether you praise Monahan for the effort — like so many PGA TOUR players — or whether you criticize the attempt, it might stand to reason that the circuit will be less proactive in announcing a return than its peers.
Time will tell, of course, but whether pro sports can return in May or June or July or not until a later date, it's hard to imagine the PGA TOUR once again trying to be a leader and making an announcement that either contradicts that of other leagues or beats them to the punch.
It might be the NBA or MLB or NHL that takes the first step. It might be a case of every league returning together, an all-encompassing decision to return simultaneously.
It would be surprising, though, to see the PGA TOUR once again put itself out on a limb as it did last Wednesday night, deciding to hold a competition when others were playing it safe.
They tried that already.
Whether you applaud the effort or criticize the attempt, it didn't work. It's unlikely that Monahan will put the league in the same situation again.
How would you rate this article?