NFL Over/Under Betting: How to Take Advantage of Weather Trends
Credit:
Rich Barnes-USA TODAY Sports
Weather plays a large role when betting on NFL over/unders, especially when it comes to wind and extreme temperatures.
Windy conditions have been profitable for unders, but there's a point at which the profits dry up.
Surprisingly enough, hot games have been better for unders, while cold games are better for overs.
The NFL season is right around the corner, and bettors need to be aware of how weather impacts scoring before the season begins. Read it, learn it, know it, profit. I'll see myself out.
Most important for bettors is knowing the wind. I have a love-hate relationship with wind. When I play sports or kayak, I really despise the wind.
This is especially the case with kayaking, as I'm trying to sit 10 feet out from the lilies, and the slightest breezes will blow me down the entire length of the pond.
On the other hand, wind is probably the one thing that has consistently helped me profit the most in baseball, college football and the NFL. So, without further ado …
Windy Unders
Windy conditions have been profitable for unders. It's not exactly a one-size-fits-all flexible ballcap, however, as some windy situations have been better than others.
In general, I use 10 mph as the benchmark for "windy" in every sport. I've charted how unders have done at certain mph marks, as well as how they've done with certain line movement.
The "Total drop >1" means that the over/under dropped more than an entire point from open to close, while the "Total drop ≤1" means that it rose, stayed the same, or dropped one point at most.
Both of those categories are for games with 10+ mph winds.
There are pretty good margins for full game, first half, and second half, especially over the past five years. I basically included those line-movement sections because of my findings when looking at games with 15 mph winds or higher.
It doesn't make sense that the winnings would dry up when it's extra windy unless the market reacts so much that they take away the edge. And I believe that to be the case.
---
When looking at the 10+ mph group and dividing into line movement groups, we see that it falls to nearly 50/50 when the over/under has fallen at least 1.5 points from open to close.
At that point, the edge is seemingly gone, so when making your wagers during the season, you don't want to be taking that bad of a line even if you see windy spots in the forecast.
Hot Unders
I'm not going to laud NFL brass for running a great league, making the right decisions or even being competent. I will, however, admit that the season is played at the right time of year.
Most NFL games are played in comfortable conditions for both fans and players. But there are still some games, especially at the beginning of the season, that are hot — perhaps dangerously so for players, who manage to be drenched in sweat even in freezing conditions.
Historically, the under has prevailed in hot games, which I have defined as 85 degrees or higher. Dating back to 2003, they've gone:
64-49-1, 56.6% win rate, 10.5% ROI
These don't occur often, as there have been fewer than 10 games per year on average that fit the criteria.
I'd love for there to be 1,000 games under our belt, but the NFL season is so short that most systems have samples on the smaller side.
Cold Overs
With the league being played in the Northern Hemisphere, chilly games begin around in late November and December.
Sometimes the temps dip into the 20s or even lower. You'll be sure to know when those games occur because the broadcast will shove it down your throat.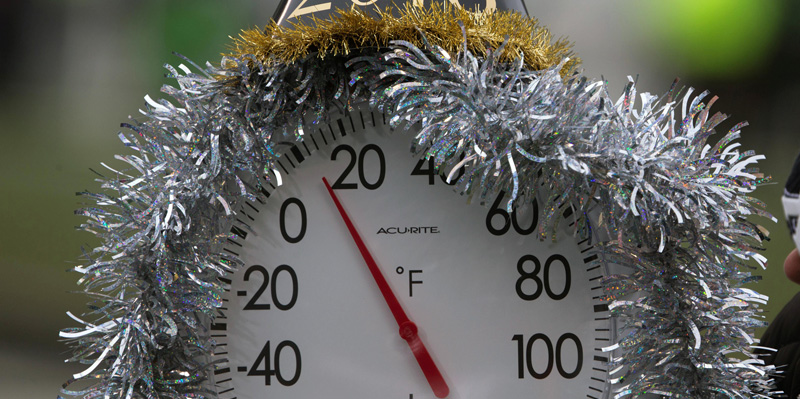 When the thermometer is reading below 30 degrees, here is how the over has fared:
90-62-1, 59,2% win rate, 15.2% ROI
As you can see, these occur a bit more often than the hot games. And, they've been a bit more profitable.
My explanation for this phenomenon is that there is some overcompensation taking place. Books and bettors see that the game is going to be cold and assume that this will lead to fewer points.
If somebody asked me whether it would be easier or harder to score points in the cold, I'd definitely say harder. Hands get cold, making it harder to throw and catch the ball. The air is thin and constrictive, leading to more trips to the sideline oxygen tanks. It seems to be windier than normal even if that's not actually the case.
All of these assumptions from normal folks such as myself lead to value on the over. Always take advantage of assumptions of the plebes.
I have taught you folks how to fish, but I will also be giving you fish throughout the season with weekly weather updates. Always take a peek at the forecast before placing those over/under bets and don't wait too long to do so.
How would you rate this article?