MLB Rookie of the Year Favorites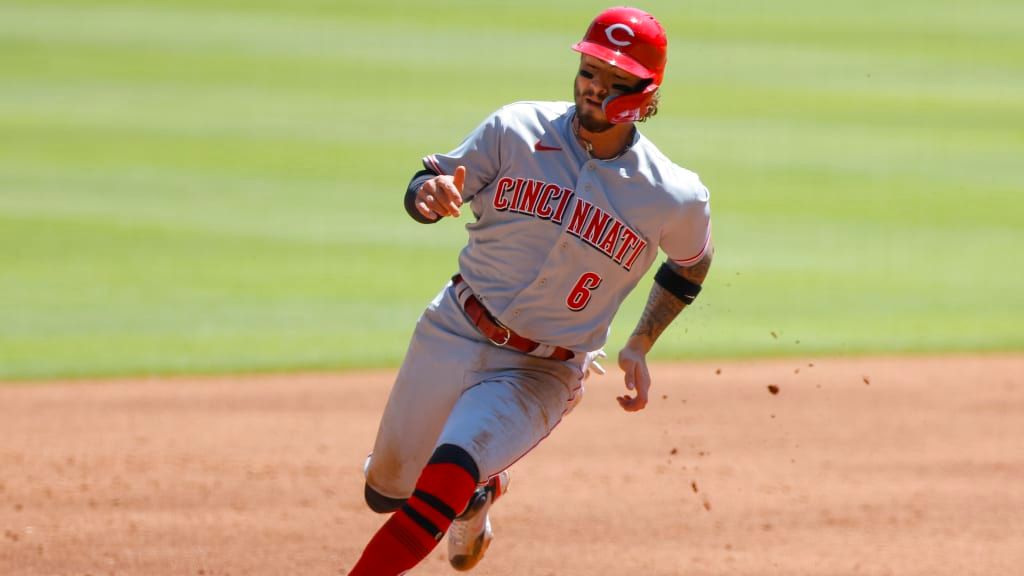 | Player | Odds |
| --- | --- |
| Michael Harris II - Atlanta Braves | -275 |
| Spencer Strider - Atlanta Braves | +225 |
| Nolan Gorman - St. Louis Cardinals | +15000 |
| Oneil Cruz - Pittsburgh Pirates | +25000 |
| Edward Cabrera - Miami Marlins | +50000 |
| Nick Lodolo - Cincinnati Reds | +50000 |
| Brendan Donovan - St. Louis Cardinals | +50000 |
| Christopher Morel - Chicago Cubs | +50000 |
| Seiya Suzuki - Chicago Cubs | +50000 |
| Matt Vierling - Philadelphia Phillies | +50000 |
| MacKenzie Gore - Washington Nationals | +50000 |
| Bryson Stott - Philadelphia Phillies | +50000 |
| Luis Gonzalez - San Francisco Giants | +50000 |
| Vaughn Grissom - Atlanta Braves | +50000 |
| Jack Suwinski - Pittsburgh Pirates | +50000 |
| Brett Baty - New York Mets | +50000 |
| Alek Thomas - Arizona Diamondbacks | +50000 |
| Joey Bart - San Francisco Giants | +50000 |
Young excellence thrives in every pro sports league across the globe and we tend to reward those special youths who place themselves above the rest with extraordinary performances. The Rookie of the Year award, in MLB or in any sport, highlights the accomplishments of one particular first-year player who had an outstanding debut season and showed the potential to be a future star.
Cincinnati Reds rookie Jonathan India played in 150 games in 2021 and finished with a slash line of .269/.376/.459. He also added 21 home runs, 12 stolen bases and a league-leading 23 HBPs to win the NL Rookie of the Year award.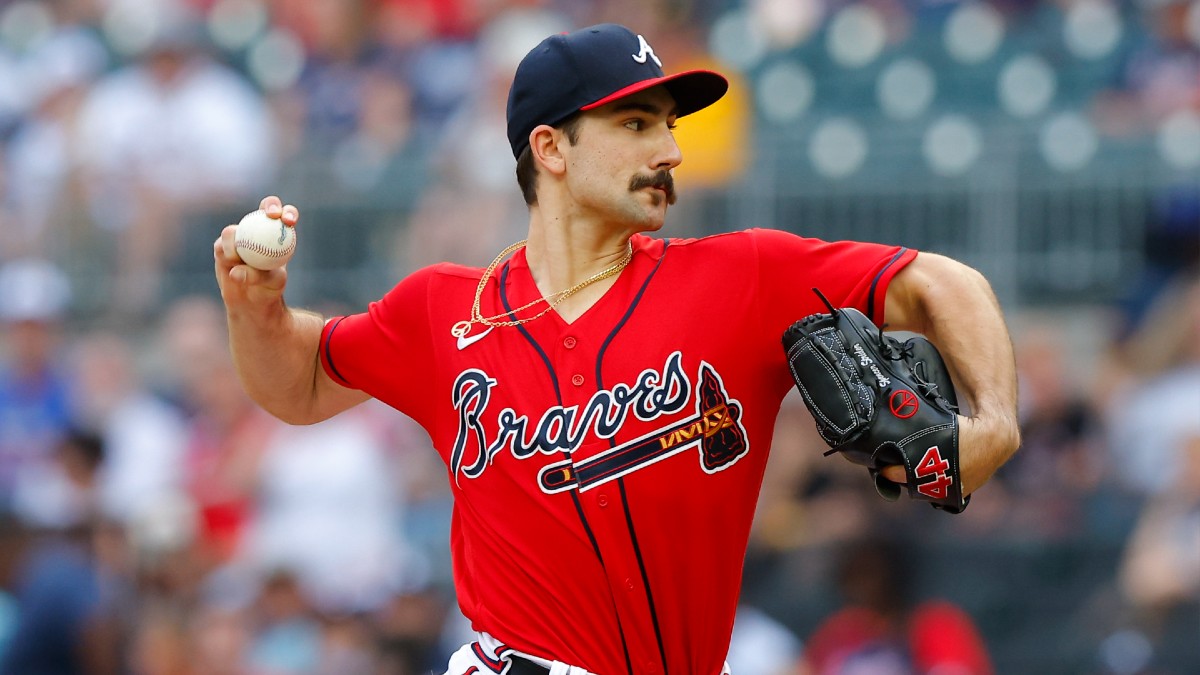 Handicapping any Rookie of the Year award is a difficult task as rookies, by definition, don't have an extensive track record of competing at the highest level. This year's National League field was a bit different as Seiya Suzuki, 27, came over from Japan, where he had played professionally and even won an MVP award. Playing in Japan is obviously different than playing in MLB, but that experience gave Suzuki a leg up and he was priced accordingly prior to the season. While Suzuki has remained near the top of the board, he is no longer the favorite.

Spencer Strider has been dominant for the Braves throughout the first half and finds himself as the betting favorite. There are also several players on this list -- such as Juan Yepez, Alek Thomas and Nolan Gorman -- who weren't even on Opening Day rosters. The lengthy baseball season has numerous ebbs and flows throughout, which means there are, and will continue to be, plenty of opportunities to seek value on this board.

Here's a look at some notable names atop the odds:
Spencer Strider (+165)
Michael Harris II (+200)
Oneil Cruz (+900)
Seiya Suzuki (+1200)
Nolan Gorman (+1800)
FUTURES
Consensus
Cons.

Matt Vierling

M.Vierling

Joey Bart

J.Bart

MacKenzie Gore

M.Gore

Jack Suwinski

J.Suwinski

Alek Thomas

A.Thomas

Francisco Alvarez

F.Alvarez

Nick Plummer

N. Plummer

Aaron Ashby

A.Ashby

Ryan Pepiot

R.Pepiot

Darick Hall

D.Hall

Max Meyer

M.Meyer

Drew Waters

D.Waters

Jose Barrero

J.Barrero

Cristian Pache

C.Pache

Keibert Ruiz

K.Ruiz

Michael Harris II

M.Harris II

Ryan Rolison

R.Rolison

Seth Beer

S.Beer

CJ Abrams

C.Abrams

Mickey Moniak

M.Moniak

Nick Fortes

N.Fortes

JJ Bleday

J.Bleday

Geraldo Perdomo

G.Perdomo

Heliot Ramos

H. Ramos

Ethan Small

E.Small

Brennen Davis

B.Davis

Mark Vientos

M.Vientos

Juan Yepez

J.Yepez

Luis Campusano

L.Campusano

Bobby Miller

B. Miller

Graham Ashcraft

G.Ashcraft

TJ Friedl

T.Friedl

Roansy Contreras

R.Contreras

Cade Cavalli

C.Cavalli

Brett Baty

B.Baty

Sixto Sanchez

S.Sanchez

Matthew Liberatore

M.Liberatore

Hunter Greene

H.Greene

Luis Gonzalez

L.Gonzalez

Spencer Strider

S.Strider

Cooper Hummel

C.Hummel

Ronny Mauricio

R.Mauricio

Brailyn Marquez

B. Marquez

Garrett Mitchell

G.Mitchell

Bryson Stott

B.Stott

Nick Lodolo

N.Lodolo

Seiya Suzuki

S.Suzuki

Nolan Gorman

N.Gorman

Oneil Cruz

O.Cruz

Christopher Morel

C.Morel

Edward Cabrera

E.Cabrera

Brendan Donovan

B.Donovan
Past NL Rookie of the Year Winners
| | |
| --- | --- |
| NL ROY Winner | Year |
| Jonathan India | 2021 |
| Devin Williams | 2020 |
| Pete Alonso | 2019 |
| Ronald Acuna Jr. | 2018 |
| Cody Bellinger | 2017 |
| Corey Seager | 2016 |
| Kris Bryant | 2015 |
| Jacob deGrom | 2014 |
| Jose Fernandez | 2013 |
| Bryce Harper | 2012 |
| Craig Kimbrel | 2011 |
| Buster Posey | 2010 |
| Chris Coghlan | 2009 |
| Geovany Soto | 2008 |
| Ryan Braun | 2007 |
| Hanley Ramirez | 2006 |
| Ryan Howard | 2005 |
| Jason Bay | 2004 |
| Dontrelle Willis | 2003 |
| Jason Jennings | 2002 |
| Albert Pujols | 2001 |
| Rafael Furcal | 2000 |
MLB NL Rookie of the Year Odds FAQs
Can I bet on who will win NL Rookie of the Year?
What is the NL Rookie of the Year award?
How can you bet on the NL Rookie of the Year Award?
When will the NL Rookie of the Year Award be announced?
Who won the NL Rookie of the Year in 2021?
Who is the NL Rookie of the Year award presented by?
Who is the Rookie of the Year award named after?