Where Will Manny Machado Land? Oddsmakers Give the Brewers an Edge
Credit:
Dale Zanine-USA TODAY Sports. Pictured: Manny Machado
Manny Machado is on the trade market and oddsmakers have put a price on where he will be traded.
The National League-leading Brewers are favored at +225.
Early line movement has moved the Yankees from +300 to +400, while the Dodgers have moved from +550 to +450.
The Baltimore Orioles are bad. As in bottom of the MLB standings bad. Manny Machado is good. As in leading his team in hits (111), RBIs (63), home runs (23) and batting average (.314) good.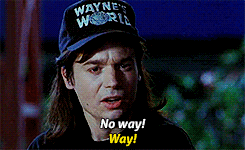 With that said, it's likely that the Orioles will trade him before the deadline so they can get something in return before he bolts in free agency this winter.
The oddsmakers are prepared for such an occasion and have posted odds for various suitors if he is dealt by the July 31 trade deadline.
At +225, the Milwaukee Brewers are the most likely suitor. If you told me that they were the favorites to land him this past winter, I would've called you crazy. Will he re-sign with the Brewers this offseason if he gets traded there?
Nevertheless, the Brewers are in a similar spot to last year. They lead the NL Central by a hair over the Cubs, but can they hold on down the stretch? Machado would certainly help.
Philadelphia is the next most likely destination at +350, but the Phillies didn't start there when odds opened Tuesday. The Yankees actually opened at +300, but have strangely dropped to +400 over the past 24 hours. All of this amid intensifying rumors of him headed to the Bronx.
sources: yankees have made a strong offer for manny machado. haven't heard they are the favorite, but they are clearly a player at this point. @Ken_Rosenthal said there was "increased" interest from NYY a couple days ago.

— Jon Heyman (@JonHeyman) July 11, 2018
Heyman is indeed right that they're not the favorite, at least in the oddsmakers' opinion.
Two teams whose odds have increased are the Dodgers and Diamondbacks. One rumor from ex-MLB general manager Jim Bowden may have something to do with that.
The Dodgers have been known to splurge on trades in the past, so you can't put anything past them. The Diamondbacks traded for J.D. Martinez last year, but that was before he became the second coming of Jimmie Foxx. Machado has a much higher profile and will fetch a big return, even for a couple of months of service.
The "Machado Sweepstakes" may only last a few more days, but be sure to stay tuned @ActionNetworkHQ for any updates in the meantime.