Dan Kelly offers solid value at UFC Fight Night 121
If you're looking for a live dog on the UFC Fight Night 121 fight card this weekend in Sydney, Australia, the middleweight clash between Aussie Olympian Dan Kelly and Canadian TUF Nations winner Elias Theodorou might just be the most likely candidate to deliver an odds-against winner.
Theodorou is the betting favorite ahead of the bout. He's the significantly younger man, 11 years younger than his opponent, and has lost just twice in his MMA career.
He's shown a solid ability to negotiate his way through bouts and earn close decision victories, but this fight may prove to be a little different for "The Spartan" against a fired-up Kelly.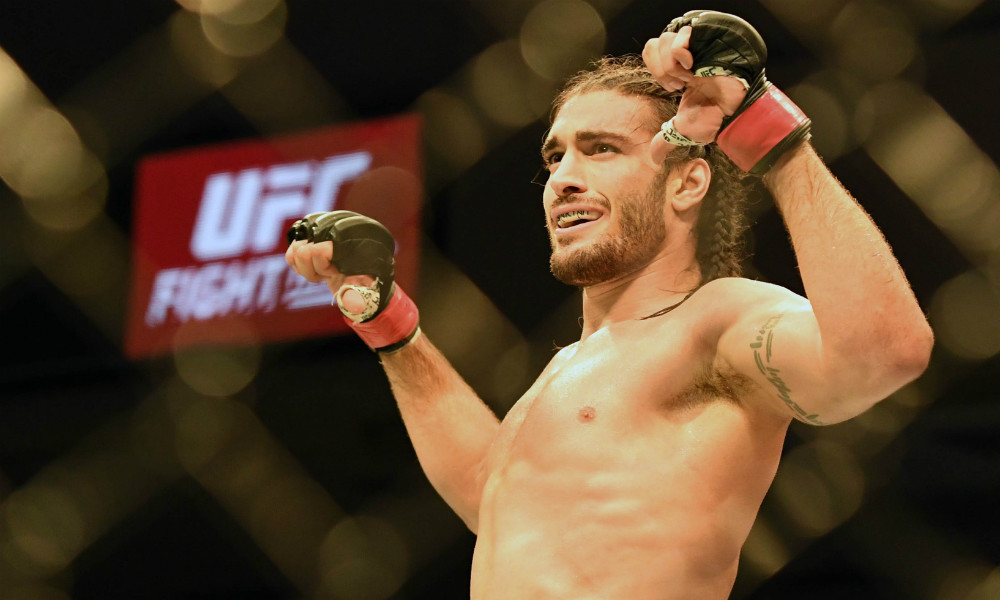 © Marc DesRosiers-USA TODAY Sports
That's because Kelly is a man with no time to waste. At 40 years old, the four-time judo Olympian knows he has to deliver the goods if he wants to pitch himself into another big fight or two before hanging up his gloves.
And, based on some of the pre-fight interviews coming out of Sydney this week, the usually placid Aussie seems more fired up than usual.
Kelly isn't known for his finishing power, but he has shown a certain degree of punching force in recent fights. His ability to close the distance and dominate fights at close quarters is his trademark, however, and if he gets his hands on Theodorou, some of the sizeable odds against his name may start to look a little foolish.
Theodorou will almost certainly look to circle the outer reaches of the octagon and look to pick off Kelly as he tries to cut him off.
But Kelly has shown himself to be pretty durable, and he's more than capable of walking through Theodorou's single shots in order to get his hands on the Canadian.
And if he does that, expect the complexion of the fight to change.

© Matt Roberts-USA TODAY Sports
Kelly is best priced +236 to take the victory and +700 to do it inside the distance. The former offers excellent value for money, while the latter looks a sporting price to take if you're looking for a cheeky side bet.
And it's not an outcome you'd often want to consider in a fight but, with both fighters offering unorthodox fighting styles, I think a side bet on the draw might offer a more sporting chance than in most fights. Available for as much as +7,000, a couple of bucks might deliver a surprise return after what's likely to be an attrition-filled three-round contest.
The safest bet, however, is the -278 on the fight going over 2.5 rounds, as the bookies all but concede the likelihood of the fight going all the way to the scorecards.
Key Odds
Kelly to win: +236
Kelly to win inside the distance +700
Fight to go the distance: -278
Fight to finish in a draw: +7,000
[Main image credit: © Mark J. Rebilas-USA TODAY Sports / Kyle Terada-USA TODAY Sports]
---
Be part of the Action
Come join our growing community by simply downloading the SportsAction App through the [App Store] or [Google Play].