Wob: The NBA's All-Finesse Team and the Art of Beating the System
Credit:
Ron Chenoy-USA TODAY Sports. Pictured: Carmelo Anthony
If the NBA has taught us anything, it's that players should get paid first and worry about everything else later.
Rob Perez (aka @World_Wide_Wob) pays tribute to the players who've done the best at taking advantage of the NBA's system.
(We're lookin' at you Carmelo.)
Now that the dust has settled on the wild summer of 2018, what did we learn?
One could argue branding is more important to a legacy than titles…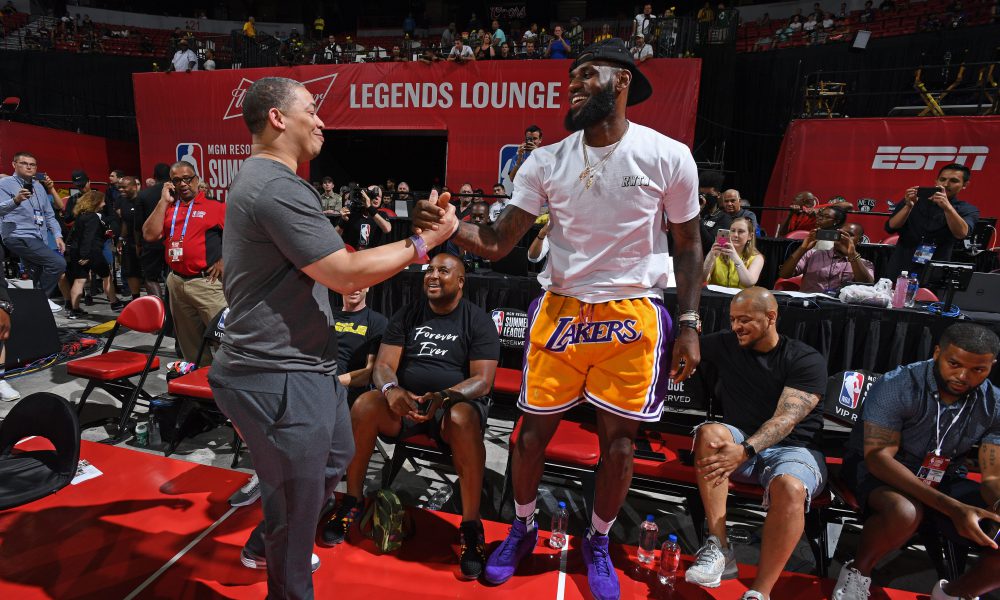 Others will say rings are all that matter…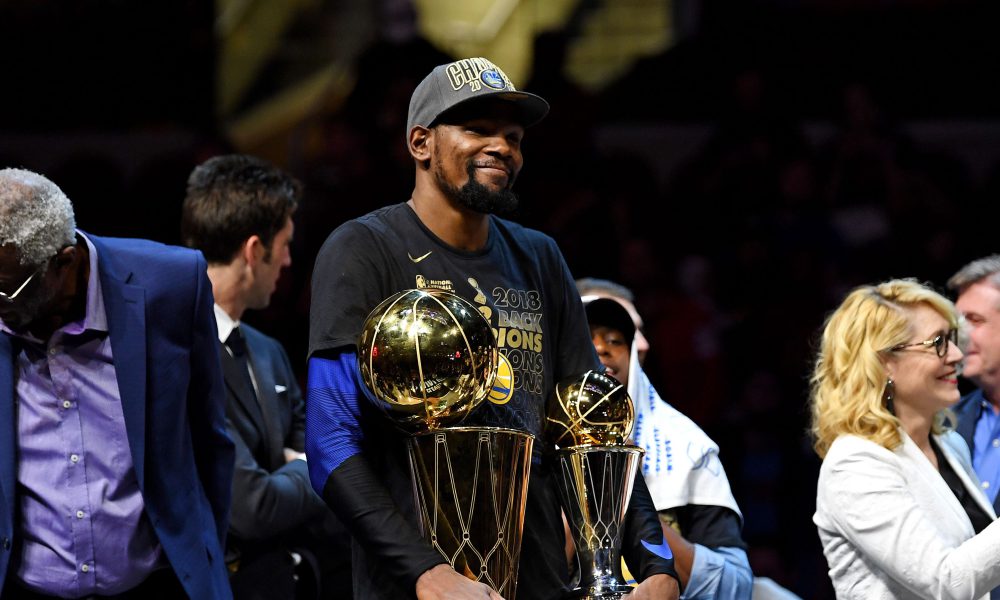 Friendship matters…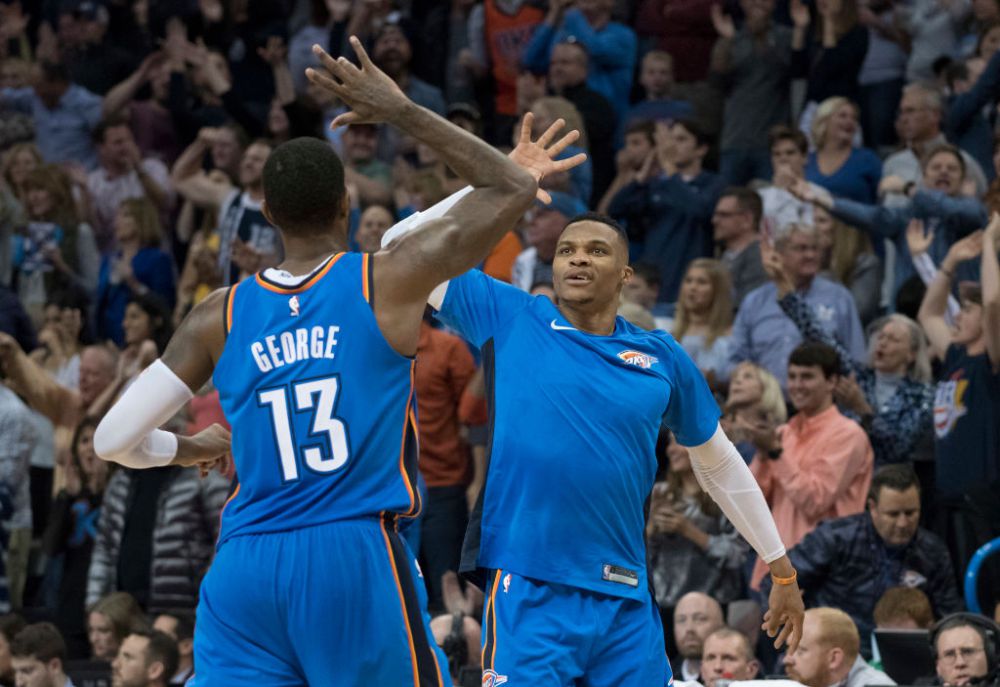 Superstars have all the power…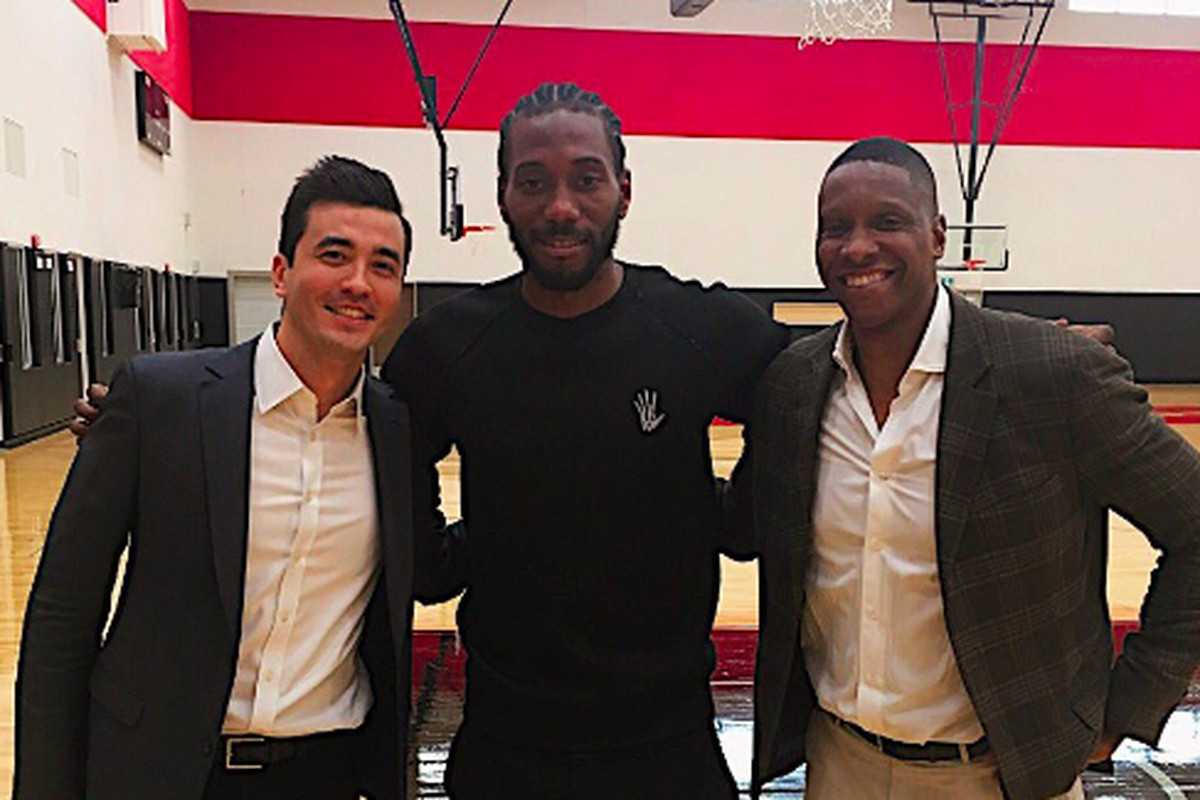 And cash is forever king…
But wait … hold up … let's talk about that last one for a minute because in this league loyalty is just a word in the dictionary.
Ask Isaiah Thomas, who went from declaring all roads be cleared so teams could back up the Brinks Truck, to signing a veteran's minimum more quickly than George Hill sliding out the locker room-door after Game 1.
If Thomas taught us anything, it's that players should get paid first and worry about everything else later, because the tides in the NBA turn faster than they do in any other professional sports league in America.
This philosophy has been adopted by many, but only a select few have turned it into an art.
The art … of finesse.
The NBA's All-Finesse Team MVP is none other than Carmelo Anthony.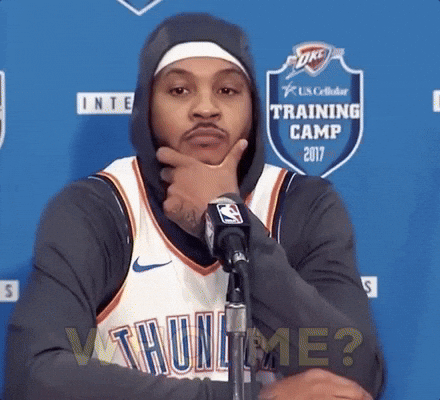 15 years of service
Zero rings
Zero First Team All-NBA selections
Career earnings now more than $255 million, making him the seventh-highest paid player of all-time
One of the only players in the league to have negotiated a no-trade clause
Has single-handedly made two blockbuster trades happen by making threats
Laughed out loud when asked if he'd come off the bench
Got waived without being stretched, paid out his full $25 million between two teams in his 16th season
Multiple accounts of rubbing it in our faces how good he is at it all.
Carmelo Anthony, we are all witnesses.
Can't forget about our man Gilbert Arenas, who not only got a six-year, $111 million extension from the Wizards the year AFTER he tore his MCL AND meniscus, he still found a way to get paid every cent of it after being suspended by the league for bringing firearms into the locker room and getting into an altercation with Javaris Crittenton.
This man was facing the absolute worst penalty possible from the league and he went out there SHOOTING FINGER GUNS THE NEXT NIGHT DURING PLAYER INTROS. AND STILL GOT PAID PLAYING ONLY 66 GAMES FOR THE REST OF HIS CAREER.
At one point, he even admitted himself that he signed the worst NBA contract of all time.
The summer of 2016 is best known for the salary-cap spike but it's better known for the players who took advantage of it…
Looking at you Timofey Mozgov and Joakim Noah. Nobody can make fun of you for doing outrageous local TV commercials…
or looking like Tom Hanks in Cast Away …
…if you stuff your $70 million contracts in their mouth.
Also can we please talk about Luol Deng getting paid $72 million to live in Los Angeles and not have to play a single game for three straight years? Nominate this man for businessman of the year on the cover of Fortune magazine.
Let's throw it back to the legendary Jerome James who was offered an inexplicable $30 million from the Knicks after four seasons in Seattle during which he never once averaged more than 17 minutes a game.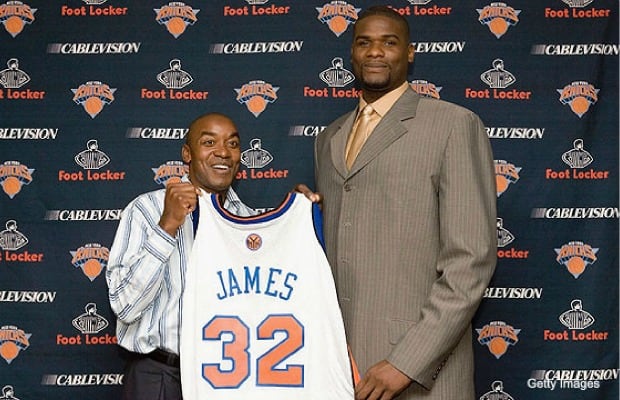 He then went to New York and played in a grand total of two games in both the 2007-08 and 2008-09 seasons. He averaged 2.5 points and 1.5 rebounds in them.
This may not be the biggest finesse of all-time but it's easily the funniest.
Speaking of the Knicks, let us not forget the NBA had to change its luxury-tax rules and add the amnesty clause because of Allan Houston — the franchise legend who still managed to be the second-highest paid player in the league despite never playing a single game during his final two seasons.
Shout out to Adonal Foyle who never averaged more than six points per game in his career and still got a $42 million contract from the Warriors in 2004. He then got waived two years into it and paid out.
We always talk about "who's the greatest of all time, Jordan or LeBron?" or who's the next MJ or LeBron or Kevin Durant?
But the real question: Who is the next Melo? Who is the next finesse god?
And that man is Chandler Parsons.
The NBA's celebrity-dating, club-hopping, injury report regular Rico Suave who continues to find ways to get massive contracts despite a list of injuries that could barely fit on a CVS receipt.
This man is going to net $140.4 million in six years by the time his deal with the Memphis Grizzlies expires and you already know the day that deal is over he's gonna be on the front page of TMZ with some Kardashian bamboozling his way into another GM's head.
He even has the audacity to call out fans for booing him…
This … THIS is how you become the next Melo.
Don't get any of it twisted, this is not meant to expose any character flaws or anything like that.
Business is business.
But when it's all said and done, there is going to be a very long list of players who get burned by NBA front offices, and a very short list of those who actually beat the system.
You can have your LeBron. These, ladies and gentlemen, are my role models…