Gilbert Arenas vs. Javaris Crittenton: Inside the Gambling Showdown That Rocked the NBA
Credit:
Action Network Photo Illustration. Pictured: Javaris Crittenton (left) and Gilbert Arenas (right). Assets via AP Photos and USA TODAY Sports
Nothing brings out the competitiveness in a group of NBA players like the card game booray.
For the first time, Gilbert Arenas shares details about the booray hand in 2009 that set Javaris Crittenton off and sparked the NBA's worst gun scandal.
The beef started on a team flight. Arenas joined the booray game midway through, doubling the pot and shit-talking Crittenton, who got stuck with a losing hand that cost him thousands.
The ensuing trash talk led to Arenas and Crittenton both bringing guns to the Wizards' locker room two days later.
Editor's note: This story contains explicit language.
IT WAS NEVER about the money.
It was never about the money, and it was never about the fight, and it was most certainly never about the guns.
It was about the game.
The game — Bourré, if you're from Louisiana, or booray, if you're from anywhere else — is one of the NBA's biggest mysteries, a card game played in the backs of airplanes and locker rooms. It's poker meets spades and the cause of numerous skirmishes around the league — including one of the biggest scandals in the history of the sport. And it's fun — damn fun.
Nine years after a game of booray ignited a showdown between Washington Wizards teammates Gilbert Arenas and Javaris Crittenton — an incident that derailed Arenas' career, ended Crittenton's and sent the Wizards into a tailspin — Arenas shares never-before-discussed details with The Action Network about that infamous hand of cards and what really set Crittenton off.
---
BOORAY TRACES ITS origins to the Acadiana region of French Louisiana, Cajun country, and before that, to France and the royal court of King Louis XI, whose finance minister, Jean Bourré, was considered one of his closest confidants.
Played with a standard 52-card deck and with anywhere from two to seven players — but typically four or five — booray is most similar to spades and hearts. Players are dealt five cards, with the dealer flipping over one of his own cards to reveal a trump suit. There's a big advantage to being the dealer, especially in the NBA version of the game, which allows the dealer to choose the trump suit after he looks at his initial five-card hand.
Once the dealer establishes the trump, players are allowed to stay in or fold their hands, and those remaining can discard up to five cards and redraw to complete a five-card hand. The player to the dealer's left plays a card, which can be topped by a higher card of the same suit, or by a trump card.
Say the dealer flips a club to start the game: clubs become the trump suit, and a two of clubs — the worst of the trump cards — would beat an ace of any other suit. Each player plays one card per round. Win a round, collect a trick. There are five tricks up for grabs in a given hand. The player with the most tricks at the end of the hand wins the pot.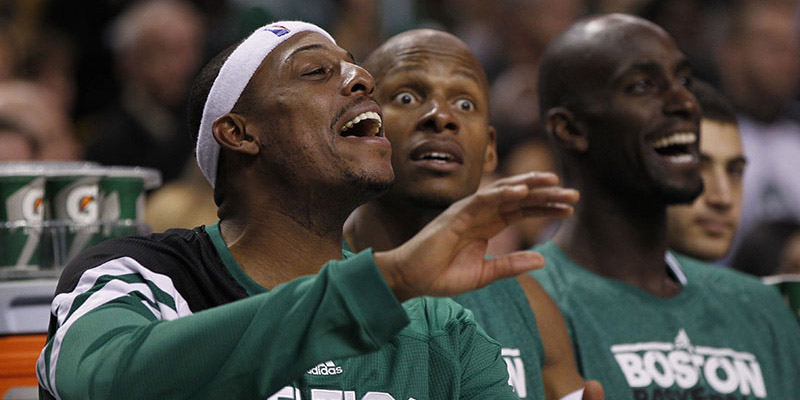 Here's where it gets fun (or, if you're losing, infuriating): If two players tie for the most tricks in a hand — say a 2-2-1 split — the pot remains, and players re-ante. If a player gets booed (fails to win a single trick), he must match the pot.
Once the pots get big enough, booray becomes a test of wills — bravado meets balls meets bank accounts.
For NBA players, the game is a metaphor for basketball, which itself is a metaphor for life.
There's the game. And then there's the game within the game.
---
>> Sign up for The Action Network's daily newsletter to get the smartest conversation delivered into your inbox each morning.
---
"The game is the basketball court. It's the practice gym," Arenas said. "I've heard that those Celtics teams, with Kevin Garnett and Ray Allen and Paul Pierce, those guys were betting Rolls-Royces on a plane. There's nothing fun about that. Those guys are trying to ruin you. It's like putting Tiger Woods, Michael Jordan and Floyd Mayweather on a gambling table. That's not about money. They have money. They're trying to fuck you up. They're trying to make you hurt.
"For that moment, they're taking your soul."
Nothing brings out the competitiveness in a group of NBA players like a game of booray, a no-holds-barred, shit-talking, pot-matching, free-for-all that often ends up expensive for all.
And it's not just the NBA.
The game has made its way to other leagues, most notably the NFL and Major League Baseball.
"You get in a baseball clubhouse, that competitiveness is always flowing," said Philadelphia Phillies left fielder Rhys Hoskins. "That's just the kind of players we are. There is some time to kill, and if we have an excuse to compete, we're going to do it. If anyone wants to play cards, deal me in."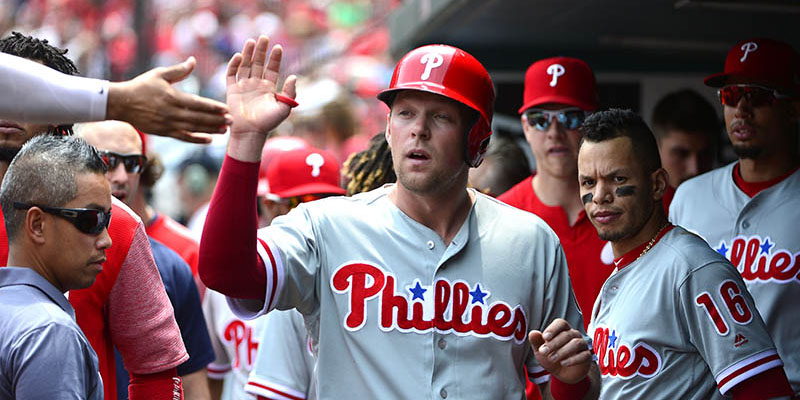 "I know some NFL players play it, some baseball guys, but the NBA, it's the game," Chicago Bulls guard Zach LaVine said after a late-season game against the Brooklyn Nets. "If you're going to play cards, you're going to play booray."
Bobby Portis, LaVine's teammate with the Bulls, summed it up.
"We'd rather play booray than go out to the club," he said. "It really makes you lock in and think. We play that game probably three, four times a week. We play it on the road, play at homes, we'll sit for four, five, six hours and play it."
"It gets heated, because there's money on the line," he added. "If you get booed, it's like a gut punch."
Sometimes, it leads to actual punches — or worse.
---
THE SECOND-MOST prominent NBA story relating to booray goes something like this: In January of 2011, a fight broke out between Memphis Grizzlies players O.J. Mayo and Tony Allen on the team's charter flight. Mayo reportedly owed Allen a $7,500 debt from a booray game, yet he continued to talk smack. Allen landed a succession of blows to the face and body that ended the discussion.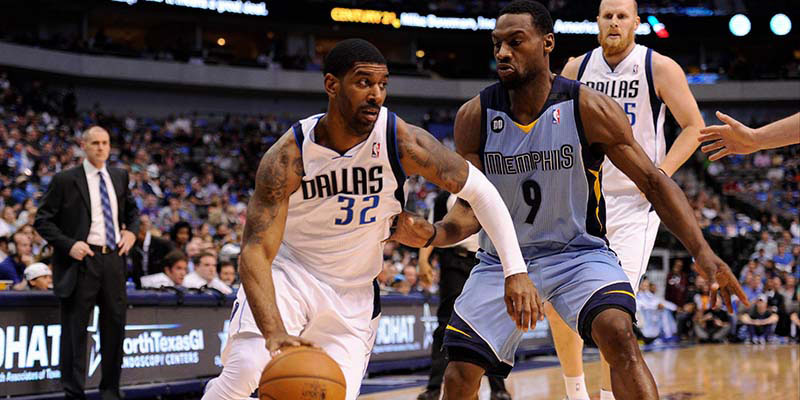 But that's nothing compared to the creme de la creme of NBA absurdity: The infamous day, Dec. 21, 2009, when Gilbert Arenas brought four guns into the Washington Wizards' locker room and dared Javaris Crittenton to shoot him.
Born in Tampa, Florida, and raised in the San Fernando Valley area of Los Angeles, Arenas was a star at Grant High in Van Nuys and then at Arizona, where he helped lead the Wildcats to the 2001 NCAA Tournament title game before losing to Duke, 82-72. After indications he'd go in the first round of the 2001 NBA Draft, Arenas slipped to the Golden State Warriors, who owned the second pick of the second round. That gave him a chip on his shoulder he'd carry throughout his career, a new number — 00, as in the number of teams that wanted him in the first round — and, later, a classic nickname, Agent Zero.
He'd go on to have one of the best careers ever for a second-round pick. Arenas averaged 18.3 points in his second year with the Warriors before signing an offer sheet with the Washington Wizards during the offseason worth more than $60 million over six years.
He truly blossomed in the Capitol, averaging 25.5 points in 2004-05, a career-high 29.3 a year later and 28.4 in 2006-07. He re-upped with the Wizards for $111 million in 2008 and would finish his career with a 20.7 points-per-game average and more than $140 million in total salary earnings.
Arenas, a dangerous shooter and scorer, was as brash off the court as he was on it. He'd take on all challengers, in any competition.
"I was competitive," Arenas said. "That was my nature. I will bet you on anything. All right, who's gonna make the most half-court shots? A hundred grand, five shots. Everything about an athlete is confidence. If you lack it, it says a lot about you as a player. As a competitor, you don't back down. A back-down from anything shows weakness, to your teammates, to yourself. You can't tell me that I can score 60 against Kobe and then I'm supposed to back down from a shooting challenge against DeShawn Stevenson? You know what, I will beat you with one hand, bro, 20 G's, put it up. Whoever's on his side, bet 20K, too. I'm taking all bets."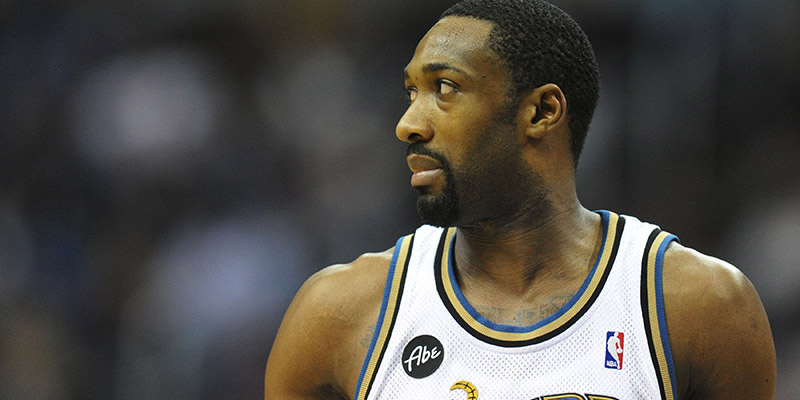 Crittenton, who hailed from Atlanta, had even loftier prep and college credentials than Arenas and the ego to go with it. A McDonald's All-American, Mr. Georgia Basketball and third-team Parade All-American, Crittenton teamed up with Dwight Howard to lead Southwest Atlanta Christian Academy to a state title as a sophomore. He averaged better than 29 points, nine assists and seven rebounds as a senior and finished his high school career with a 3.5 GPA before joining the Georgia Tech Yellow Jackets. Crittenton made third-team All-ACC as a freshman and was drafted by the Los Angeles Lakers with the 19th pick of the 2007 NBA Draft.
Midway through Crittenton's rookie season, the Lakers shipped him to the Memphis Grizzlies in the trade that brought Pau Gasol to LA, and less than a year later, the Grizzlies moved him to the Wizards, who used him as a reserve.
In the Wizards' locker room, Arenas was a brash alpha male, the top dog and highest earner, and Crittenton was a newcomer and significantly lower on the totem pole, if on it at all. Crittenton's salary during the 2009-10 season — $1.48 million — was less than one-tenth of Arenas' $16.2 million payday.
Their beef, too, started on a team flight, when Arenas awoke from a nap and stumbled up to a game of booray already in progress. Crittenton was on a bad losing streak.
"Javaris had gotten booed twice already, and I walk into the game when he gets booed on his own deal," Arenas said. "Booed on his own deal! I mean, this man was bleeding. I'm already hyped because there's $1,100 in the pot. I smell the blood. … I came in on my deal, and already he's fucking livid. He's all heat. 'This is bullshit! How you gonna get in the game now?!' He's upset because he started thinking about the odds, and he's the last person to get the cards."
In the NBA game, at least the way the Wizards were playing that night, a new player could enter the game by matching the pot. Now there was $2,200 in the pot, and Arenas was the dealer, with a noted advantage: He'd have his pick of trump cards, and he'd be the last to act on the first round of the hand.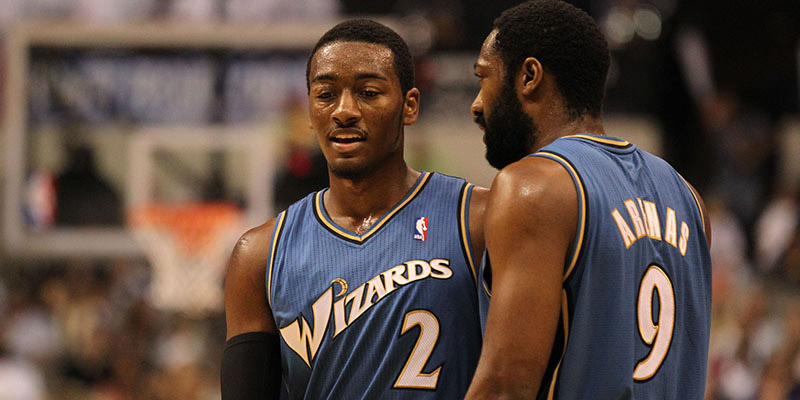 Then Arenas put his famous mouth to work.
"I'm talking my good old shit. 'Ooooh yeah baby, don't fall asleep now.' When anyone was getting killed, I'd hit the stewardess button. 'Oh no, we have a jumper. Tell the pilot! We have a jumper, people!' And Javaris is 1,000 degrees hot. But everyone knows my style. I'm gonna keep poking. I want you fucked up. I flip over a 10 (of spades, establishing the trump card). Oh shit, we live baby! Ain't no deuces over here!"
Then Arenas notices JaVale McGee flash Earl Boykins a look.
McGee hinted to Boykins that he had a dominant hand — "the shit," as Arenas called it, "the ace, king and queen!" all in the trump suit — and Boykins folded.
McGee screamed, "I don't need none" — as in, no new cards — and then Arenas looked at Crittenton, who's next.
"Javaris has a look like he needs a full five," Arenas said, laughing. "He's motherfucking me, motherfucking the game. He screams out 'Five!'"
Crittenton's hand was so bad he would need five entirely new cards.
Arenas continues: "I scream, 'Oh shit, I think he's going to choke himself with the seat belt. This is about to be a boo record, people!'"
By now, Arenas knows that McGee has what would be an unbeatable hand, and he folds his cards face up, revealing three trump cards. Crittenton starts screaming.
Arenas snaps back: "You all by yourself. All acting like kids. I'm gonna let you play your game."
Arenas walks back to the back of the plane where he was sleeping. "Now [Crittenton] is only madder. I came in, doubled the pot, got him booed, and he's like, 'This motherfucker set me up!'"
They play out the hand, with McGee holding four spades, including the A-K-Q, all trumps and a king of hearts.
"They figured it out, JaVale wins," Arenas said. "The plane lands and now Javaris says to JaVale, 'So you just gonna let me lose my money like that? You ain't even gonna be a real n—- and give me a chance to get my money back? Aw hell naw, this is the type of shit that gets you fucked up in these streets.' I was like, 'Javaris, I will burn your car, while you're in it. Then we'll find an extinguisher to help ya ass out,' and he says, 'Well, I'll just shoot you then.' I said, 'Man, I'll bring you the guns to shoot me!'"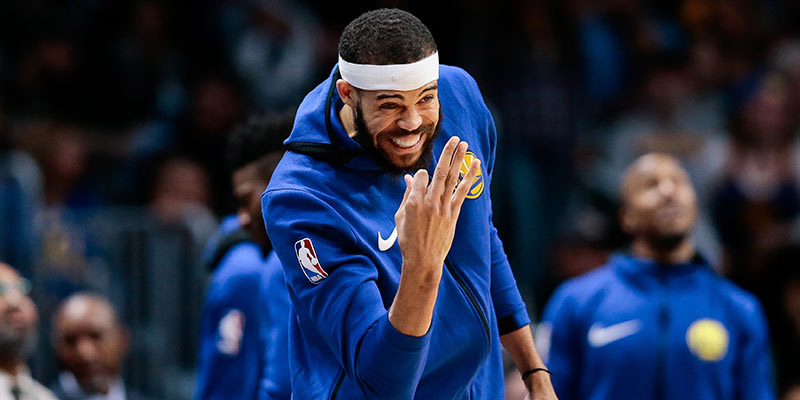 At practice two days later (after an off-day), Arenas brought four unloaded guns into the Wizards' locker room and laid them out on a table. The guns included a Smith & Wesson Model 29 — "The Dirty Harry gun" — and a gold-plated Desert Eagle, the same gun used by Nicolas Cage in the movie "Face/Off."
"It was about me calling his bluff," Arenas said. "You say you're going to shoot me? Fine, I'll bring you the guns to do it."
Arenas says this was all a joke, another way to goad the volatile Crittenton.
Some of his teammates didn't see it that way.
"When I entered the locker room, I thought I had somehow been transported back to my days on the streets of Racine," Wizards teammate Caron Butler wrote in his 2015 biography. "Gilbert was standing in front of his two locker stalls, the ones previously used by Michael Jordan, with four guns on display. Javaris was standing in front of his own stall, his back to Gilbert.
"Hey, MF, come pick one," Gilbert told Javaris while pointing to the weapons. "I'm going to shoot your [expletive] with one of these."
"Oh no, you don't need to shoot me with one of those," said Javaris, turning around slowly like a gunslinger in the Old West. "I've got one right here."
He pulled out his own gun, already loaded, cocked it and pointed it at Gilbert.
Other players who had been casually arriving, laughing and joking with each other, came to a sudden halt, their eyes bugging out. It took them only a few seconds to realize this was for real, a shootaround of a whole different nature. They all looked at each other and then they ran, the last man out locking the door behind him.
"I didn't panic because I'd been through far worse, heard gunshots more times than I could count, and seen it all before," Butler's biography continues. "This would have been just another day on the south side."
Then-commissioner David Stern suspended both for the rest of the season. Crittenton — who prosecutors alleged became a member of the Crips gang in Los Angeles after becoming a Laker two years earlier — never played in the NBA again.
Two years later, he was charged with, and ultimately pleaded guilty to, voluntary manslaughter after accidentally killing 22-year-old mother of four Julian Jones during a drive-by shooting. Crittenton is serving his sentence in Washington State Prison in Davisboro, Georgia, where his max release date is listed as Dec. 13, 2036. Per the Georgia Department of Corrections Office of Public Affairs, Crittenton is not eligible for media interviews.
Authorities would later charge Arenas with gun possession; he was out of the league two years later.
All of this, over a joke.
All of this, over a game of booray.
"This had nothing to do with gambling debts," Arenas said, disputing what had become the oft-reported explanation for the locker-room showdown. "It was about the shit-talking while I was losing. It was like someone scoring on you every time down. I'm the designated shit-talker. I could be down $40,000, but if I irritated someone so bad they feel like they lost $20K? I'm happy. I won. I don't feel like the biggest loser of the night."
Arenas hasn't exactly stayed out of the public limelight since the infamous incident. In early June, Arenas had a temporary restraining order taken out against him by a woman who claimed that he threatened to send nude photos of her to her son. A Los Angeles judge tossed the order on July 27 after neither Arenas nor the woman showed up for the court hearing.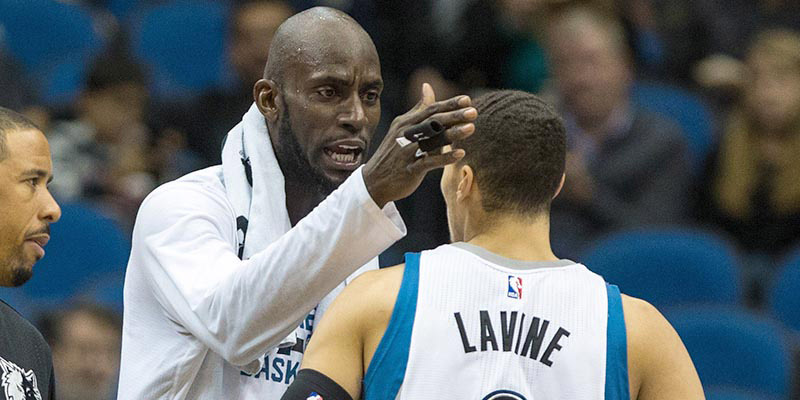 ---
LONG BEFORE BOORAY cost Arenas his career and his livelihood, it made him $700.
"My rookie year, I couldn't wait to get into the game, and I knew none of the rules," he said. "But they just looked like they were having fucking fun. I was saving my money so I could get into the game, just to play, just to lose it, just so I could say I played booray tonight."
The first pot he won, Arenas said, was for $700.
"I was talking so much shit, like I was the king of the plane," he said. "They made me spend the money on a pizza party that no one ate at. I had to order 75 pizzas in Toronto. Not one person ate a fucking slice."
$700 to a second-round selection making $332,817 actually meant something.
Years later, when Arenas was one of the NBA's first $100 million men, $700 would mean very little.
But it was never about the money.
"We'd go through four or five tournaments on a West Coast swing," Arenas said. "No one really won. When you're playing that many games, the money is being transferred, there's IOUs. By the time the plane lands, everybody's lost."
As much strategy as it takes to play a hand correctly, luck is really king in booray. There are no standouts in the NBA, players say.
"I don't know if there's a consistent best player," said LaVine, who got his introduction to the game from Kevin Garnett in Minnesota. "It's the cards. You have to know how to play, but it's the cards. It's what you're dealt. If you play consistently, you're going to win and lose."
So it's not about the money.
What is it about, then?
It's more than just bravado. It's about brotherhood, which on NBA teams can be the difference between a deep playoff run and a lost season.
"That's one thing that will never change about the brotherhood," longtime NBA vet Jason Terry said. "We've got poker games in the back, dominoes on your phone, booray in the front. It's a little more advanced now. It's an intricate game. If you play spades or if you play poker, it's that type of strategy. It's competitive, right? You want to win more books than the next guy, but it's great for camaraderie. The pots get up there quick; doesn't matter if you're playing $1 or $100."
Or, you know, $1.4 million.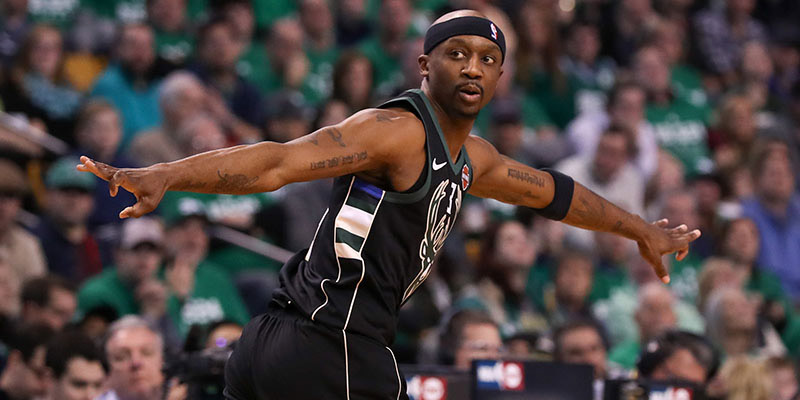 ---
SITTING IN THE Milwaukee Bucks' locker room before a mid-April game against the Knicks, Terry re-enacts the most epic hand of booray he ever witnessed.
He can't be specific, he says, but he's willing to describe it.
The biggest hand he's ever seen.
One round, one pot, $1.4 million.
Now, Terry isn't some two-year scrub. This man has seen things. Won championships. Sixth man of the year. One of the most prolific 3-point shooters in NBA history. He's played more games — and more booray hands — than you can imagine.
He lights up as he talks about the game. Stands up, licks his lips. The blood is flowing.
"Can't tell you the players, can't tell you the place, but it was the highest level of 'Oh shit' in my life,'" he said. "It was like, 'I shouldn't even be in this hand.'"
When LaVine is told about the hand days later, he shouts across the room to Portis.
"You hear that? One-point-four million!"
Arenas reacts similarly.
He never saw anything like that in his playing days, but he gets excited talking about it.
"That's the juice, man," he said. "'Yeah, I motherfucking won a con-tract. I beat these motherfuckers out of a contract, y'all! Hey, rook, I just won your contract today.' To the person who won that pot, it's fuck-around money to him."
Just like that, Arenas is taken back to his playing days, to the back of the plane, when he had the biggest contract, the biggest balls and the biggest mouth on the team.
He gets excited just thinking about the game.
He's taken back to more than a decade ago, to the prime of his career, 2006-07. He remembers a hot streak in booray leading to a hot streak on the court. He'd had a string of high-scoring games, peaking with 60 against the Lakers in L.A. on Dec. 17, before the Wizards headed to Phoenix on Dec. 22. The Suns had a 15-game winning streak on the line.
"(Then-Phoenix coach) Mike D'Antoni yells at me, 'Gilbert! You're going to need more than 50 to beat this team, and I yelled back, 'I know! I was planning on scoring more than 50!' I scored 54 and we beat them."
"It correlated with my game," Arenas continued. "The more confident I felt off the court, the better I played on it. It was like getting that Red Bull every time you won. You didn't have to be a gambler to be addicted to booray."
How would you rate this article?
This site contains commercial content. We may be compensated for the links provided on this page. The content on this page is for informational purposes only. Action Network makes no representation or warranty as to the accuracy of the information given or the outcome of any game or event.