Wob: The Art of Getting Posterized
Credit:
Allen Berezovsky/Getty Images. Pictured: Anthony Davis, Aron Baynes.
You knew it was coming yet you watched anyway. Almost every Wednesday for a decade on South Park, poor, innocent Kenny McCormick would accompany his friends on incongruous adventures around South Park, Colorado. Whether they were attempting to stop nuclear war or simply find a towel, it was inevitable that Kenny was going to die.
The good news was that he would just resurrect the following week and fulfill his purpose as the loyal friend who was always willing to endure painful death so his boys could complete their task. It is the most commendable of human characteristics: putting others before yourself. Often times it's not easy, especially when the consequences of such actions encompass embarrassment, shame, and a stain of notoriety.
That is the challenge Aron Baynes faces every time he contests an opposing dunker in the paint — fulfilling his job obligations as a rim protector while being the Kenny McCormick of the NBA.
To his credit, he is willing to sacrifice any sort of popular mainstream perception of his legacy for the betterment of the team. During his tenure with the Boston Celtics, head coach Brad Stevens spoke specifically to this after a game in which Baynes got dunked into middle earth by Joel Embiid: "He just doesn't care if he ends up on a highlight, he's trying to do his job well. His job is to stop somebody from scoring and do it vertically without fouling, and he's unbelievable at it, he's one of the best in league at it."
The man may be a walking, breathing bowling pin — but don't let jokes distract you from the fact that you would kill to have someone like this on your favorite team. Daring sacrifices of the body and fearless dedication to a group goal prioritized over any individual agenda is an endangered species in today's climate of social media shaming. For every one of Aron Baynes getting posterized, there are 10 business decisions of players who are afraid of ending up on a 10-million-view YouTube video and just get out of the way of an incoming mega dunk, permitting resistance-free scoring. They are the ones who probably should be getting shamed, but I don't want to make this sound too preachy because it's still extremely funny to see this man get banished to the shadow realm on almost a nightly basis … especially when it results in tweets like this:
Man bun is in NBA just to get dunked on

— Joel Embiid (@JoelEmbiid) May 22, 2018
…but Baynes' resilience and commitment to his craft does is so commendable that it not only deserves an honorable mention, but its own category amongst post-posterized resurrections.
Get back up like nothing happened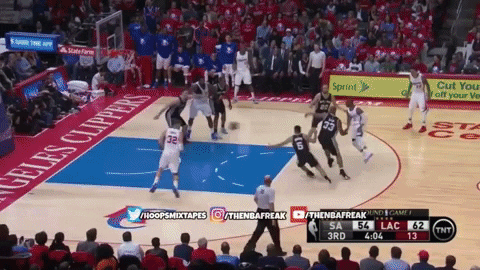 And one day, you may just have your own montage like the Church of Shameless Defense's patron saint.
Just lie there and hope it was all a dream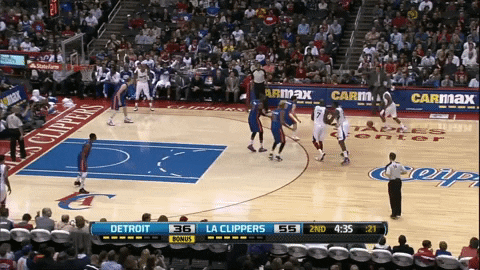 We've all had a terrible nightmare at some point in our lives — so realistic it impacts you even after you've returned to reality from your subconscious. You don't know if you're alive or dead and you don't want to find out. The first thing you do when you wake up is an inventory check of your limbs and make sure your loved ones are still unharmed in their beds. Then you realize it wasn't a dream, and nothing will ever be the same again.
Demand an offensive foul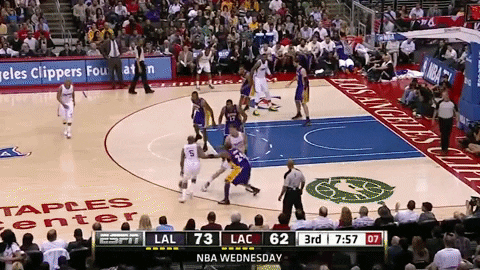 Deflecting your shame on the referees after getting embarrassed — a tale as old as time.
Dunked on? ME? No, it couldn't be. Not legally, at least. The only way this injustice occurs is if I am cheated. I demand you blow the whistle immediately and resolve this breach of law. The same law which you are solely responsible for enforcing. How could you? You will be hearing from my lawyer!
Try to fight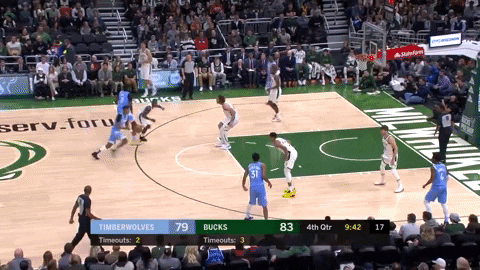 The quickest way to make the world forget you were on the wrong end of a brutal poster dunk is to give them something else to talk about. A bigger headline.
You know what qualifies? Getting up and knocking the dude out. This incoming $250,000 fine worth every penny if I don't have to see 500 GIFs of me getting postered in the comment section every time I tweet something as simple as 'Good Morning' for the rest of my life.
Not so funny now, is it?
Your honor was taken from you, this is how you get it back.
Accept the L
It is 2020. For whatever reason, the only thing people seem to enjoy more than authenticity is humility. Sometimes, you are defeated and must tip your cap to the greatness bestowed before you. Sometimes you get dunked on by a kid who attended your camps many years ago. It just wasn't your moment. It happens to the best of us, and when the time comes — people expect you to accept your reality check with grace otherwise you're "that guy." Don't ever be that guy. The audience will love you more for it than they did before it all went down.
Wait for teammates to help you up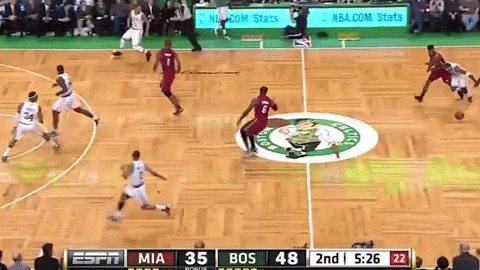 Overcoming adversity sometimes requires the assistance of those around you. A support staff. There is no shame in asking for help. Band of Brothers, watch it some time.
Retire
Don't even argue. Just hang 'em up as soon as the season is over. It's time. Thank you for everything, Shawn.
How would you rate this article?