BlackJack's Faves: The Wolves-Clips Bet I Love
Credit:
Troy Wayrynen-USA TODAY Sports
Sometimes as gamblers we all go through cool stretches. We have the inevitable lulls in our action, the dips in the roller coaster of life, the valleys rather than the peaks. I'm a strong believer that when these low stretches occur in this time of year, we turn to the ice to get hot. Tonight we've got a couple of NBA plays for you, and we have some amazing NHL plays that will right your gambling ship. Let's get focused and make some coin tonight, baby.
Pittsburgh Penguins (-185) at New York Islanders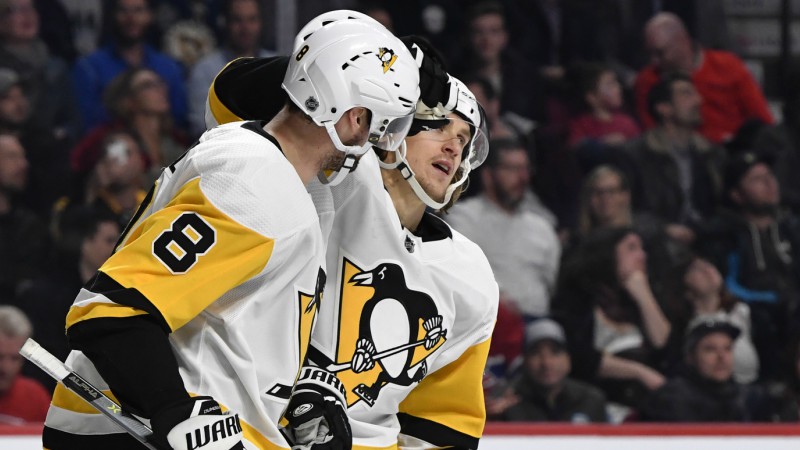 This is a huge mismatch, both on paper and on the ice. The Penguins are battling for playoff positioning as they try to avoid the Flyers in the first round of the Eastern Conference draw. Additionally, they have their top goaltender, Matt Murray, back in net tonight. The New York Islanders are going nowhere this season. They play in the Barclays Center in Brooklyn, where their most ardent fans usually don't appear. They seem resigned to the probability of losing star John Tavares to free agency. They are finished with regard to a possible playoff spot and it shows: They've gone a meager 1-6 in their past seven starts. The Islanders will be without scrappy forward Cal Clutterbuck, and, to top it all off, tonight they have their third-string goalie, Chris Gibson, in net against the Penguins. This one shouldn't be tough, but let's find some value, eh?
THE PICK: Penguins win in regulation (-115)
Los Angeles Clippers at Minnesota Timberwolves (-4)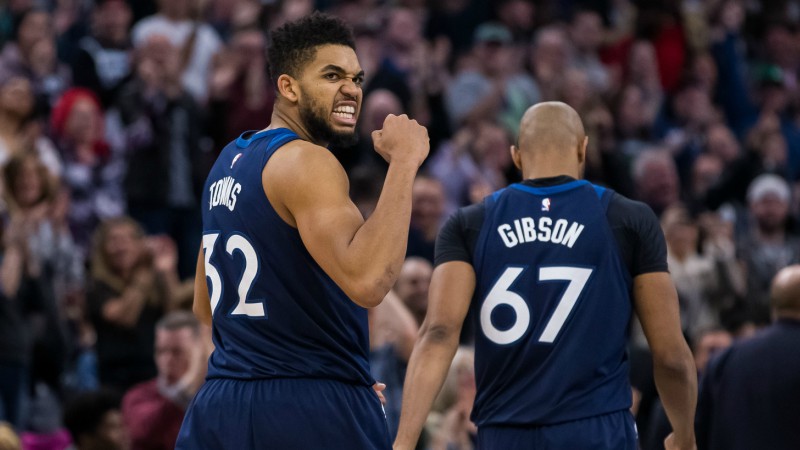 Both of these teams have struggled a bit down the stretch, and they've both been snake-bitten by the injury bug to some extent. The Clippers lost Patrick Beverley and Avery Bradley for the remainder of the year, and the Wolves are struggling through Jimmy Butler's absence. The Clippers have lost three in a row heading into tonight, and the Wolves have dropped their last two. The difference in this one is the game is in Minneapolis. The Wolves have been an exceptional 26-9 at the Target Center this season, while the Clippers are only 17-17 away from the Staples Center. Each team is coming off a day off; I'll ride with the home side, as the Clippers have played four games in six days in different cities.
THE PICK: Wolves -4
Vancouver Canucks at Vegas Golden Knights (-300)
This line is pure insanity. It is a reflection of how good Vegas is, how dominant they have been at home, how bad Vancouver has been, and the difference in motivation between these clubs. Vegas started out as hot as anyone in hockey and hit a bit of a slump after the trade deadline. They seem to be bouncing back, and this game would be a great spot to prove that to the rest of the league. The Canucks' season is finished at this point, and they are relegated to playing spoiler — a role they haven't exactly embraced, as they are 1-7 in their past eight contests. The Canucks simply don't seem to have any answers right now, and the Knights need this game to hang with Nashville and keep Winnipeg at bay in the ultra-competitive Western Conference. Let's make an attempt to find some value in this one.
THE PICK: Golden Knights Puck Line (Even)
Houston Rockets at Portland Trail Blazers
This is just one of those things you shouldn't overthink too much as a gambler. These two teams both like to push pace, they both like to shoot the 3, and they both like a good old-fashioned shootout when they can find one. All the key players seem to be healthy heading into this affair, and the last two times these clubs met they went over this number. There are about as many pure scorers in this game as you could possibly ask for: Hit the total and watch these guys light it up.
THE PICK: Over 218
Let's go watch some hockey and basketball; let's cash some tickets and make some money. We'll celebrate for a minute and get right back at it tomorrow, because this life is a marathon, brothers, not a sprint. Our work is never done. We never rest. Winning is a lifestyle to us, not an activity. Tomorrow the work and the winning continues.
Photo Credit: Matthew Emmons-USA TODAY Sports