Can LeBron Make Finals History in a Different Way?
Credit:
David Richard-USA TODAY Sports. Pictured: LeBron James
The Highlights
LeBron James is +900 to win the Finals MVP, but also lose the series to the Warriors.
Jerry West is the only person to achieve this feat, which took place in the award's inaugural season.
---
With NBA Finals MVP odds out, some are more likely to bet on LeBron winning that award than they are to bet on the Cavs winning the title.
Depending on the book, King James taking home the individual hardware may provide a better payout than the Cavs winning it all, and let's be real, if the Cavs win, LeBron is winning MVP.
However, LeBron's +650 MVP payout is actually worse than the Cavs' title odds at +725. Why, pray tell? Because they think he can still win the award and lose the NBA Finals.
They've offered a special prop:
Will LeBron win the Finals MVP and the Cavs lose the Finals?
This feat has happened one time in the history of the NBA and coincidentally, it was the first time there was a Finals MVP. Back when we landed on the moon in 1969, Jerry West won the award as a member of the Lakers squad that lost to the Celtics in seven games.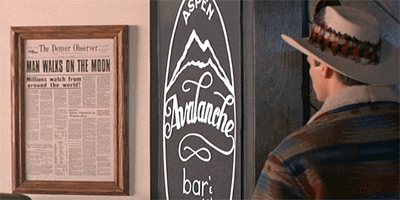 The Logo averaged 38 points per game, and you have to imagine LeBron would need to push for 40 every night himself for this prop to come true.
The only other oddity in Finals MVP history occurred when Andre Iguodala won back in 2015, making him the first player to win who didn't start every game of the series. Other than that, it's gone to a starter on the winning squad every other year.
So far, James is averaging 34 points on 54.2% shooting, 9.2 rebounds and 8.8 assists this postseason. If he averages a 40-point triple-double but gets swept by the Warriors, what would the voters do? Personally, I'd still give the award to a Warrior, but how close does the series have to be for this anomaly to take place?
LeBron has won the Finals MVP in each of his three championship seasons. He's currently tied with Shaquille O'Neal, Magic Johnson and Tim Duncan for second most behind Michael Jordan, who has six.
---
More NBA Finals Coverage