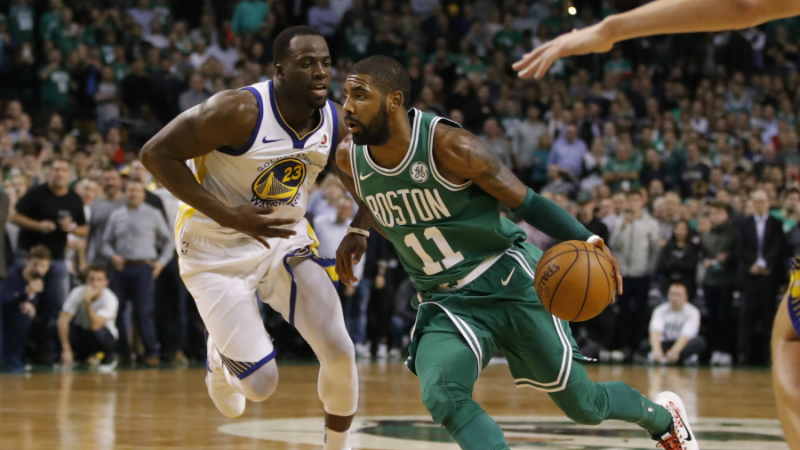 If Celtics-Warriors Part I was any indication, we're in for a treat on Saturday night, when the two meet for the first time since Boston's epic 17-point comeback earlier this season. What can you expect in the encore? We assembled our All-Star crew of NBA minds to breakdown all of the gambling and DFS angles for Celtics-Dubs, along with Saturday's other six games.
The Main Event: Celtics at Warriors (-10) | O/U: 222.5
What I'm watching for: Will the Warriors put a body on anyone? In their first meeting, the Warriors had a huge amount of shots off screens, except that very few of them were actually clean looks. Golden State kept running their same actions; even though the Celtics were running them off, the Warriors kept firing them up.
Golden State finished just 1-of-9 on shots with the ball-handler out of the pick-and-roll. That's a low number of attempts as well as makes. The Celtics blocked several of their shots coming off screens because no one actually connected with their screens.
The Celtics outright bullied the Warriors in Game 1, something pretty rare. In Oracle, I'll be interested to see if they get physical right back with Boston, especially with the Celtics banged up, on the end of a west-coast road trip, and possibly without Marcus Smart. — Matt Moore
Get The Edge
LIMITED TIME OFFER - 60% OFF