How the 2018 NBA Playoffs Could Impact LeBron's Free Agency
Credit:
David Richard-USA TODAY Sports
A Cleveland Cavaliers team under the weight of LeBron James' impending free agency. A championship superteam standing in its way. A midseason trade that was supposed to save the season.
Yup, that's the story of the 2010 Cleveland Cavaliers. What did you think I was talking about?
It's been eight years since that fateful season, when the Cavs finished with 61 wins, the second-most of the LeBron Era behind the year before. They had Mo Williams, who legitimately deserved an All-Star nod. They added Antawn Jamison to give them a versatile scoring forward who was supposed to be the difference. There were dreams of, finally, a Kobe-LeBron Finals, with Nike doing its part to hype it.
Only … it never happened. The Celtics outmuscled, outhustled and out-veteran-old-man-gamed the Cavaliers. James has never admitted it, but he had something weird going on with his elbow. After the series, he ripped off his jersey in the tunnel on the way out, and that was that. Here's Kevin Garnett after that game.
A month later, James went to a Boys & Girls Club in Greenwich, Connecticut, and announced his intentions to take his talents to Miami. Nothing was ever the same.
So much has changed since that night in July. James suffered the worst defeat of his career in the Finals against Dallas. He won two titles. Salvaged his image. Became beloved. Returned home. Pulled off the greatest comeback in NBA Finals history. Made seven Finals … in a row. Feuded with the president. Lost his point guard to his biggest rival.
And yet, this situation feels oddly familiar. Adding Jamison isn't nearly the move that trading Isaiah Thomas, Jae Crowder and Iman Shumpert for Rodney Hood, George Hill, Jordan Clarkson and Larry Nance Jr. is. The sheer magnitude of this year's deadline deal has no comparison.
[Sign up for The Action Network's daily email newsletter]
But once again, a team with that kind of pressure on it is faced with a daunting set of challenges and a shadow hanging over it. You want a number? How about this one.
The last time the Cavaliers were in a situation in which they could legitimately lose LeBron was that 2010 season. That year in the playoffs they went 4-7 against the spread before bowing out in the second round.
Let's go through some scenarios for the 2018 playoffs and how they could impact James' latest big decision.
Before we get started, a note: This is entirely speculative, used as a discussion starter. No one I've spoken to for this story has inside knowledge into what James will do, and each of them stressed the answer is largely unknowable at this stage.
SCENARIO 1: THE CAVALIERS WIN THE TITLE
Let's start with the happy-happy joy-joy story for the Cleveland faithful. LeBron & Co. tear through the Pacers in Round 1. In the East semifinals, the Raptors once again just don't have an answer for him. They play better, they take him to six again, but at home, he tears off a massive chunk, and Toronto doesn't have the answers, as once again Kyle Lowry and/or DeMar DeRozan vanish.
Then in the conference finals, the Cavs get a rambunctious Sixers squad that rolled through the first two rounds … a little too easily. They're not prepared for playoff execution from Cleveland, they can't keep up, and the Cavs outpace them. Meanwhile, in the West, the Rockets knock off a wounded Warriors team that never gets healthy. Houston, unfortunately, meets its match in a fully optimized LeBron who sees his window for a fourth title and Finals MVP, and the Cavs prove to be able to keep pace with Houston's 3-point onslaught.
James wins the title, and the rush of that, plus the love he has for this new team, convinces him to move past his problems with owner Dan Gilbert and re-sign on a max deal with intentions of finishing his career, or at least taking another one-and-done deal to see where things are at in a year. After all, they won a title, he owes them that.
ODDS: Cavs +700 to win the title
SCENARIO 2: THE SIXERS ELIMINATE CLEVELAND
It would be unprecedented for a team this young that was so bad last year to go all the way to the Finals. This matchup can only take place in the conference finals, as the Cavs and Sixers are on opposite sides of the bracket.
From LeBron's perspective, this would all but eliminate Philadelphia as a landing spot. Can you honestly see James losing to a team in the conference finals, and then joining them? Who would do such a thing?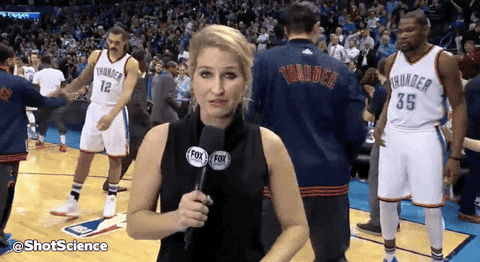 But seriously, there's no chance James does that, because he considers his legacy too much.
One Western Conference executive, while stressing he doesn't know James' intentions at all, said that the most likely scenario involves James going somewhere that he feels is a win-win, somewhere he can help elevate the organization and they can help him win a title. It can't seem like he's bandwagon-jumping. Durant could afford that because he hadn't been at the top of the mountain. James can't. Remember, James isn't playing for money or influence or power. He's playing to assert his legacy.
This scenario would open up opportunities like Houston and the Lakers, and increases his odds of staying in Cleveland, even if he's not thrilled about it.
ODDS: Sixers +550 to win the Eastern Conference
SCENARIO 3: CAVS ELIMINATED BY RAPTORS, WHO ELIMINATE SIXERS
They The North! Toronto silences all critics before getting obliterated in the Finals, but who cares, the freaking Raptors beat LeBron and made the Finals!
Well, the Raptors should actually care, because this opens the door to James joining the Sixers. Philly is talked about as being on the list. James losing in the second round would mean that this team definitely doesn't have it, and that, combined with his frustrations with ownership, leaves nothing but his love of the area and the desire to keep his kids in their same schools.
It's here that I need to stress that A.) none of this is simple, it's super complicated and involves factors related to James that we can't anticipate, B.) James will make whatever decision he wants and it's not always the logical one; going back to Cleveland was, in and of itself, an illogical and emotionally driven decision, and C.) James will absolutely wait until he has all the info before choosing. It's not just about Houston, Philly, the Lakers; it's what they can offer, in concrete terms.
But if he loses in the second round, ensuring a certain exit from Cleveland, and the Sixers lose as well, presenting James as the missing piece to a juggernaut, that might be enough. James has to look at how brutal the Western Conference is and realize his window is still more open in the East, even with the rise of Boston. Going to the 76ers would instantly make them the favorites, so it's a win-win. James gets to remain dominant in a weaker conference, and he gets to screw Boston.
Several executives noted that no one is quite sure how James would fit next to Ben Simmons, whom James has looked at as a successor to him, stylewise, and Joel Embiid. It's not an ideal fit. One former assistant familiar with James' situation noted that joining a team as young as Philadelphia presents locker room challenges. James struggled in 2015 and 2016 with how inexperienced the Cavaliers were. That age gap is now wider.
For these reasons, I still find it hard to believe he joins Philly. But if the Sixers present themselves as the next preeminent power, but one that needs James, specifically, that might be enough.
One last thing to consider, which was brought up to me by someone who's been around the game a long time, is Jerry Colangelo. He's the president of the Sixers, with his son Bryan serving as general manager. Colangelo has a long-standing history with James through USA Basketball, which Colangelo also runs. The league source noted he doesn't know the extent of their relationship or how it would affect things, but at least that Colangelo does carry weight with someone who's been around the game as long as James has.
ODDS TO WATCH FOR: Sixers' 2019 title odds, posted in June at most books
SCENARIO 4: THE ROCKETS WIN THE NBA TITLE
Whether it's over LeBron or another Eastern challenger, this similarly makes it difficult for James to join up with Houston. Again, James just can't be seen as a bandwagon-jumper. If he wins one or two titles with Houston, it boosts him all-time, but it also hurts him as someone who literally just tagged along with the winner.
He has to build a champion, and this scenario closes the door to that.
However, it'd opens the door to Philly, and the Lakers.
Let's talk about the Lakers for a minute.
Above, I mentioned the fact that you will have to present James with actual things in hand. Pat Riley could say, "We have Wade and Bosh. You join and we're a superteam." The Cavaliers could say, "We have Kyrie Irving and Tristan Thompson, and we can trade Andrew Wiggins for Kevin Love."
The Lakers can say, "We looked slightly more competitive — like a nearly .500 team! — with a bunch of really young dudes who were hurt most of the year, and we might get Paul George." That's why PG's decision might impact things here. If the Lakers can convince George to sign, they can go to James and say, "We have Paul George, and we can add whoever you want (within reason) by trading the young guys." That's the best path to the Lakers getting there.
But even then, James would have to want to deal with the LaVar Ball business, a young roster and a squad that might struggle to find role players.
It's not out of the question; it's just something to consider.
ODDS: Rockets +120 to win the NBA title
SCENARIO 5: THE WARRIORS REPEAT
This creates the most momentum toward a James exit, most likely. If James makes the Finals and gets beaten into oblivion again, some execs speculated that pushes him to know he has to go elsewhere to win another title.
This probably opens the door widest for Houston to land LeBron. He can be seen as the missing piece, and join his friend Chris Paul alongside Harden. There are similar questions about fit as with Philadelphia, but Houston's already proven it can take two ball-dominant players and figure it out.
ODDS: Warriors +110 to win the NBA Title
---
Now, all of these scenarios lead to infinite possibilities. Maybe the Sixers beat the Cavs and James joins them anyway. Maybe the Rockets win the title and James becomes Charles Barkley with the '96 Rockets (which didn't work out well). Maybe no matter what he stays in Cleveland. Maybe no matter what he goes to Los Angeles.
You might ask, "then what's the point of this?" The point is that you should be thinking about these things as the playoffs go along. You should be asking yourself how the results of these playoffs will impact his decision, and how that in turn will impact the markets. Know the variables and watch the markets for indicators.
And as always, don't take anything off the board with LeBron James, including going somewhere that isn't Cleveland, Houston, Los Angeles or Philadelphia. The Spurs, the Clippers, the Heat, the Blazers … these teams should all be in the conversation if they can get a meeting. It's going to be a wild summer. The NBA playoffs are high drama. What comes next will be something even more outrageous, no matter how it shakes out.