NBA Betting, DFS Angles for Every Thursday Game
LeBron James. The King, as they call him. King of not covering, that is. The Cavs are running away with the worst ATS mark in the league this season. Now boasting a 12-30-1 ATS record, they'll be faced with the tall task of covering a double-digit spread against Orlando. Luckily for Cavs backers, they've thrived as a double-digit favorite … oh wait, nevermind. They're 0-11 in that spot.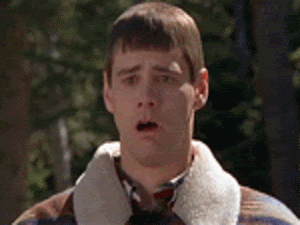 Tonight's four-gamer features the lowly Cavs, a Boston-Philly rematch back in the States, and a Royal Rumble between the T-Wolves and Rockets. Oh, and the Pacers head to Portland — can't forget that one. — Mark Gallant
If there's a specific matchup you want to jump to, click the quick links below. All info is as of Friday morning. For live spreads and bet percentages, check out this page. Follow the latest injury info on our industry-leading news feed. To get access to our premium betting tools, subscribe here.
ORL-CLE | PHI-BOS | MIN-HOU | IND-POR 
---
ORLANDO MAGIC AT CLEVELAND CAVALIERS (-11) | O/U: 227
7 p.m. ET | TNT
What I'm watching for: Is this rock bottom for the Cavs? We're still searching. They've lost to bad teams. They've lost to good teams. They've denied anything's wrong. They've openly sought out reporters to say how worried they are. Is this the night where the ATS streak ends? How far down does the rabbit hole go for this team?
Additionally, Derrick Rose is back, so … no, their chances of turning it around are not great. — Matt Moore
What the metrics say: The Magic and Cavs have been atrocious defensively this season, ranking 30th and 27th in points allowed per possession, respectively (Cleaning the Glass). A lot has been made about Cleveland's play of late — and it's been as bad as it's been in LeBron's career — but this should be a get-right spot. The Cavs own the third-best half court offense in the league, and the Magic are the second-worst defense in that regard. If a motivated LeBron comes out attacking the rim, it could get ugly: Orlando ranks 25th in both percentage of opponent shots allowed at the rim and field-goal percentage allowed there. — Bryan Mears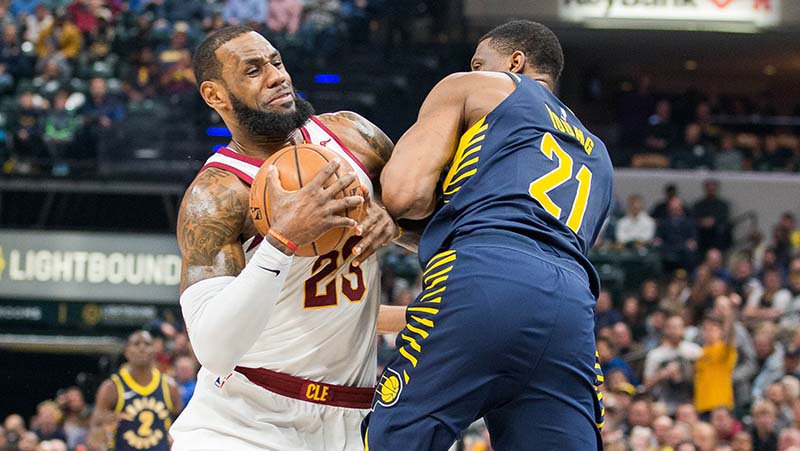 DFS nugget: Isaiah Thomas has not looked like himself since returning from injury, averaging approximately .44 fewer fantasy points per minute this season than he did last year with the Celtics. That said, tonight's matchup with the Magic could change all that. No team has allowed more fantasy points above expectation to PGs this season than the Magic, and the Cavs' implied team total of 119 points is one of the highest marks we've seen all season outside of Houston or Golden State. As long as Thomas doesn't cede too many minutes to the returning Derrick Rose, he could feast. — Matt LaMarca
Betting market: The public isn't backing down, as 64% of spread bettors are on the Cavs at -10.5. It doesn't appear as sharp bettors have much of a say in this game, though, as the line has been rather stagnant over the course of the day. The total, however, has seen some attention, as a steam move triggered by Heritage has helped push the line up to 228. — Mark Gallant
Injury watch: The NBA will almost certainly suspend Arron Afflalo after he threw a punch at Nemanja Bjelica during Tuesday's win. Marreese Speights is questionable after a one-game absence due to a personal issue and may face some competition in Khem Birch upon his return. The Cavs could finally be at full strength: Derrick Rose expects to return after missing the past 32 games with a sprained ankle and Iman Shumpert (knee) returned to practice this week. — Justin Phan
Trend to know: Against teams with a losing record, the Cavs are 101-46 (68.7%) straight-up since LeBron returned to Cleveland. All that winning doesn't translate to success at the ticket window, however: The Cavs are 55-90-2 (37.9%) ATS in those games. — John Ewing
---
PHILADELPHIA 76ERS AT BOSTON CELTICS (-2.5) | O/U: 204.5
7 p.m. ET
Injury watch: Kyrie Irving (shoulder) won't play on Thursday. Marcus Smart will likely take his spot in the starting lineup. Terry Rozier will garner strong cash-game consideration with Irving out, although the overall efficiency and pace of the Celtics offense will undoubtedly fall off. J.J. Redick will be sidelined for at least 10-14 days with a left leg contusion, so expect Jerryd Bayless to move into the starting lineup in his place. Bayless has underwhelmed as a starter for DFS purposes, averaging just 18.5 DraftKings points in 30.7 minutes. T.J. McConnell has been the bigger beneficiary in usage and Plus/Minus. — Justin Phan
Betting market: With Irving out, the Celtics have fallen from -4.5 to -3. The 68% of bettors who had taken the Celtics before the news broke may be regretting their wagers. But in the words of Kevin Garnett, anything is possible for the league's best ATS team. The real line movement has taken place on the total, though, as it has dropped from 211 to 205 since opening. Sports Insights has tracked multiple bet signals on the under, which is receiving just 37% of bets. — Mark Gallant
What I'm watching for: Where is Philly's offense going to come from? With Redick's injury, the Sixers lost a huge part of the spacing that helped out Ben Simmons. Jerryd Bayless is not going to make up that difference. The Sixers are 14th in offensive efficiency. Boston's No. 1 in defense. This is going to be a scratch-and-claw game the whole way. Joel Embiid is going to need to go off for them to have a chance to keep pace, even with Boston's anemic offense. — Matt Moore
Prop we're eyeing: Ben Simmons under 6.5 rebounds. Simmons is averaging 8.0 rebounds per game, but he's been way below that lately. He's averaged just 6.0 per game over his past 15 contests and only 5.0 over the past 10. The under (6.5) comes with +110 odds tonight. Boston has a reputation for being weak on the glass, but that isn't true: The Celtics rank 12th in rebound rate, and Simmons grabbed just two boards last week against them in 28 minutes. He has smashed into the rookie wall, and it seems the props market has yet to adjust. — Byran Mears
DFS nugget: Joel Embiid currently ranks third in the league with a usage rate of 33.1 percent, and he'll have a chance to improve upon that with Redick currently sidelined. No one on the team has seen a larger usage bump with Redick off the court than Embiid this season. He's converted that extra usage into an average of 54.01 DraftKings points per 36 minutes. — Matt LaMarca
What the metrics say: These two teams just met in London, although it could be a completely different game this time around. The Celtics' recipe for success this year has been to stifle teams defensively and have Kyrie be good enough offensively. With Irving out on Thursday, they certainly won't be good enough: When he's on the floor, they score 114.6 points per 100 possessions (better than the Warriors); when he's off, they score just 102.9 points/100 (a bottom-five mark). Fortunately for the Celtics, the 76ers are missing Redick, who has similarly drastic on/off numbers: Philly has scored 111.5 points/100 with him on, 103.0 with him off. With Kyrie and Redick both out, the under could be worth a look. — Bryan Mears
Trend to know: Home-court advantage? Under Brad Stevens, the Celtics are 104-78-1 ATS on the road but 92-91-5 (50.3%) ATS at home. — John Ewing
---
MINNESOTA TIMBERWOLVES AT HOUSTON ROCKETS (-5) | O/U: 223.5
9:30 p.m. ET | TNT
Injury watch: James Harden will return to the lineup after missing the past seven games with a strained hamstring. He'll be eased back into action in the form of a 24-25 minute restriction. Harden's return couldn't come at a better time, as the NBA just handed out two-game suspensions to Trevor Ariza and Gerald Green, which they'll serve starting Thursday. The Rockets list Troy Williams (knee) and Zhou Qi (elbow) as questionable, while Nene (knee) will be available to play. — Justin Phan
Betting market: Despite Harden's return, public bettors are fading the Rockets as a home favorite. But here's the thing: The line moved from -4.5 to -5 since opening, despite Houston getting just 34%. The reason? We triggered a reverse line move this afternoon at Buckeye, a professional offshore book. —  Mark Gallant
Prop we're eyeing: James Harden under 9.0 assists. Harden can certainly fill up the box score, but he's facing a Timberwolves defense that ranks fourth in defensive efficiency over the past 15 games, allowing just 103.6 points/100, and he's also on a 24-25 minute limit in his first game back from injury. Harden is averaging 9.0 assists per 36 minutes on the year, which would put him at 6.25 assists in 25 minutes of action. That doesn't account for the matchup or the possibility his season-long assist numbers are inflated by minutes without Chris Paul, who is back and healthy now. Harden is great, but the sharp side of this prop is definitely the under. — Bryan Mears
What I'm watching for: Can Houston find its mojo? James Harden is back for this one and Chris Paul is healthy, but Trevor Ariza is out with his suspension. The Wolves have been great lately outside of Monday's weird loss to the Magic. Houston can't afford to keep slipping. They need to stay in control of the 2-seed; home court in the second round is going to be vital.
Also keep an eye out for how Houston defends Gorgui Dieng, who has been great from mid-range. That's an area that can give Houston trouble, and it's something they'll see a lot of in the playoffs vs. Minnesota or San Antonio. — Matt Moore
What the metrics say: With Kawhi Leonard's setback, this could be the 2-3 matchup in the West. The Rockets and Harden have the pedigree, but this Wolves team could give them problems … if they start playing to their strengths. With Andrew Wiggins, Jimmy Butler, and Karl-Anthony Towns, the Wolves have a devastating transition offense, ranking second in points/play. Unfortunately, they rarely push in transition, ranking just 25th in transition frequency. That's a shame, because that's the Rockets' biggest weakness: Houston is dead last in transition defense. Will the Wolves ever figure that out? And could it be enough to swing the matchup? — Bryan Mears
DFS nugget: Jimmy Butler has gotten very little respect from DraftKings this season, owning a Bargain Rating of at least 98 percent in 19 of his first 44 games. Butler has unsurprisingly crushed in those games, exceeding salary-based expectations by an average of 4.84 points. He'll have a chance to improve upon those numbers today in an excellent matchup against the Rockets, who have been the fourth worst team against opposing SGs this season on DraftKings. — Matt LaMarca
---
INDIANA PACERS AT PORTLAND TRAIL BLAZERS (-4) | O/U: 213
10 p.m. ET
What I'm watching for: The Nurkic situation. Jusuf Nurkic played just six minutes in the first half Tuesday vs. Phoenix. He was given a longer leash in the second half, and Portland pulled away and beat a bad team. But the word is out: Portland is seeing the same problems with Nurkic's effort and focus that Denver struggled with early in his career. Myles Turner remains out for the Pacers, so Nurkic should feast in this game. Watching Nurkic is a fascinating drama with his upcoming restricted free agency and the trade deadline just weeks away. — Matt Moore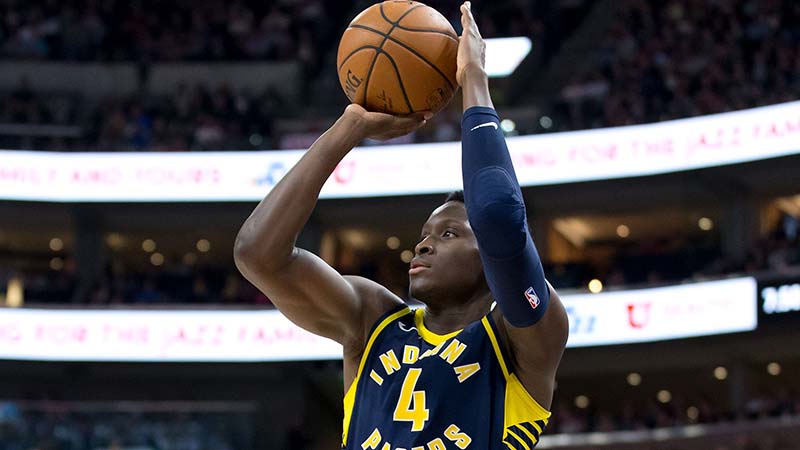 What the metrics say: The Pacers have surprised offensively this season, partly due to stellar play from additions Victor Oladipo and Domantas Sabonis, but also largely because of terrific 3-point shooting. Unfortunately, they'll match up tonight against a Portland team that has allowed the second-fewest percentage of shots from behind the arc this season. Further, the Pacers like to get out in transition, and the Blazers rank second in transition defense. This is a brutal matchup for Indiana, and it could turn into a slow-paced, ugly affair. The under could be worth a look. – Bryan Mears
Trend to know: Portland is currently 6-13-2 ATS (31.6%) at home this year, a bottom-five mark in the NBA. The Blazers haven't finished below 50% ATS at home since 2013, and, since 2005, their lowest mark at home in a season was 41.5%. — Evan Abrams
DFS nugget: Myles Turner remains out for the Pacers, which means that Domantas Sabonis will likely continue to start. He's been excellent in that role so far, averaging roughly 39 DraftKings points per 36 minutes in 11 games without Turner this season. He's failed to return value in two straight games, but that was more a product of reduced playing time in games that the Pacers have won comfortably. — Matt LaMarca
Top photo via Brace Hemmelgarn-USA TODAY Sports