NBA Betting, DFS Guide: Towns-Embiid, Harden-Brow, and Every Saturday Game
It's rest season. Nobody is safe. Money is being shoveled into furnaces at an alarming rate.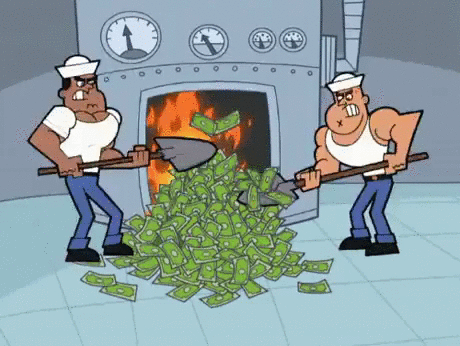 While we can't predict the random scratches after lock, we can give you the best analysis on the market that doesn't require a magic 8-ball. Time to get down to business. — Mark Gallant
All info as of Saturday morning. Check back during the day and keep an eye on our Twitter handle for any updates.
If there's a specific matchup you want to jump to, click the quick links below. For live spreads and bet percentages, check out this page. Follow the latest injury info on our industry-leading news feed. To get access to our premium betting tools, subscribe here.
MIN-PHI | NOP-HOU | Quick Hits
---
MINNESOTA TIMBERWOLVES AT PHILADELPHIA 76ERS (-7) | O/U: 222.5
6 p.m. ET
What I'm watching for: Karl-Anthony Towns vs. Joel Embiid. End dot. Such a great battle.
Couple things:
Don't expect Towns to get in foul trouble; Taj Gibson gets most of the reps vs. Embiid.

When Towns does have to handle Embiid, it's off switches and spot-up drives as help. And, well, Embiid embarrassed Towns last time out. He got him with the same move twice.
First:
Then:
Meanwhile, Towns got most of his buckets in the first matchup off switches, so it'll be interesting to see if Brett Brown stays with that approach or changes up the pick-and-roll coverage. The Sixers can live with the switch vs. most teams, but Towns just obliterates them:
Will Timberwolves coach Tom Thibodeau give Towns more opportunities to try to draw fouls on Embiid? This is the marquee matchup, but they won't face one another that often. The player who gets the better of the matchup in the box score will go a long way toward a win, though. — Matt Moore
What the metrics say: The first meeting between these teams probably isn't representative of what to expect in this one: Jimmy Butler exploded for 38 points, and Minnesota shot just 17.2% from the 3-point line. The Timberwolves will miss Jimmy in this one, although their main lineup without him this season has actually done well: The combination of Jeff Teague-Andrew Wiggins-Nemanja Bjelica-Taj Gibson-Karl-Anthony Towns has posted a stellar +10.8 net rating in 545 minutes together. They'll actually be helped in this game by the injury to backup point guard Derrick Rose, who remains awful at bringing value to team basketball. The two main lineups with him this season have posted net ratings of -41.7 and -10.5. The Timberwolves already have one of the best backups in the league in Tyus Jones, and his getting Rose's minutes will help in this affair. — Bryan Mears
Betting market: This game features the most lopsided total on today's slate, with 90% of bettors taking the over. The line hasn't moved much though, jumping only a half point from 222 to 222.5. — Danny Donahue
Trend to know: Thibodeau is 36-18-1 against the spread (66.7%) in his coaching career when playing on a back-to-back against opponents that are over .500. He's 11-5 ATS with the Timberwolves and 25-13-1 ATS with the Bulls. Since 2010-11, his first season in Chicago, Thibodeau is the most profitable coach in the NBA in this spot, covering the spread by 4.5 PPG. — Evan Abrams
---
NEW ORLEANS PELICANS AT HOUSTON ROCKETS (-7.5) | O/U: 226.5
8 p.m. ET
What I'm watching for: Can the Pelicans lull Houston to sleep? The Rockets can get complacent guarding transition 3s, making it into a shot-swap game. They can still win the game, although it does open the door. The Pelicans, meanwhile, are great at creating mid-transition looks by using Rajon Rondo swooping with three spot-up weapons and Anthony Davis trailing.
The Rockets and Pelicans are both underrated defensive units, but this one has all the makings of a game in which they put the defense away and just try to outshoot and outdrive one another. Even at 226.5 that over feels soft. — Matt Moore
What the metrics say: Chris Paul is doubtful to suit up tonight, although the Rockets are so darn good it may not matter for a single game. Take a look at how the main lineups without CP3 have performed this season:
That said, the depth still gets smaller, which hurts the team. Per Cleaning the Glass, the Rockets this season have been 6.1 points per 100 possessions better with CP3 on the floor, and their effective field-goal rate has jumped by 3.3%. Eric Gordon is more than capable of filling in for CP3 in the starting lineup, but Paul's absence does mean more minutes for players down the rotation. And against a Pels team that has won four straight and is fighting for playoff positioning, every possession matters. — Bryan Mears
Betting market: Opening at +10 at Bookmaker, the Pelicans were quickly hammered down to +8.5, where they opened around much of the rest of the market. Bets are 50-50, but the 75% of spread dollars on Nola has continued the downward movement to +7.5. — Danny Donahue
DFS nugget: This game features the two biggest studs on tonight's DFS slate in Davis and Harden, but Harden has the clear edge if you can only fit one of them in your lineup. He's averaged 1.59 DraftKings points per minute with CP3 out of the lineup this season, and the Pelicans represent one of the best matchups possible from a DFS perspective. Davis, meanwhile, has cooled off a bit after a torrid stretch, and he's averaged a negative Plus/Minus against the Rockets in their first two matchups this season. He will likely be owned at a lower rate than Harden — which could move the needle in his direction for guaranteed prize pools (GPPs) — but Harden appears to be the safer of the two. — Matt LaMarca
Trend No. 1 to know: The Pelicans are riding a five-game ATS winning streak into Houston to face the Rockets. Since 2009, Mike D'Antoni is 9-3-1 ATS (75%) facing a team on an ATS winning streak of five or more games — the second-most profitable coach in the NBA during that span. — Evan Abrams
Trend No. 2 to know: Paul missed Houston's last game due to a hamstring injury. The Rockets have been nearly unbeatable, going 48-5 straight-up when James Harden and CP3 are both on the court (30-21-2 ATS). Houston is 10-9 SU and 7-12 ATS when one or both don't play. — John Ewing
Quick Hits on the Rest of the Slate
CHICAGO BULLS AT DETROIT PISTONS ( -12.5) | O/U: 211.5
7 p.m. ET
What I'm watching for: The Sixers and Pacers clinch playoff spots with a Detroit loss. — Matt Moore
Trend No. 1 to know: Stan Van Gundy has had success at home against the Bulls throughout his coaching career. He is 6-1 ATS with the Pistons; since 2005, as coach of the Pistons, Magic and Heat, Van Gundy is 13-5 ATS at home against the Bulls. — Evan Abrams
Trend No. 2 to know: When two bad teams (win rate of 45% or less) play late in the season (March-April), fade the public:
Teams getting < 50% of bets: 

343-314-17 (52%) ATS

Teams getting < 40% of bets:

172-139-10 (55%) ATS

Teams getting < 35% of bets: 110-84-3 (57%) ATS — John Ewing
PHOENIX SUNS AT ORLANDO MAGIC (-6) | O/U: 218
7 p.m. ET
What I'm watching for: Elfrid Payton revenge game! (That's not a thing.) — Matt Moore
DFS nugget: This game may be awful in reality, but it should be chock-full of fantasy goodness. Both of these teams are dreadful defensively, with Orlando ranking 23rd in defensive efficiency and Phoenix ranking 30th, and both teams are also dealing with a bunch of injuries at the moment. Josh Jackson stands out as the top target: He's averaged 1.12 fantasy points per minute over the past month and posted a usage rate of 36.6 percent in his last game without Devin Booker and TJ Warren. — Matt LaMarca
Trend No. 1 to know: When two teams play, both with a win rate below 30%, here is how the favorite performs depending upon when the game is played:
October through December: 46.9% ATS

January through April: 54.7% ATS — Evan Abrams
Trend No. 2 to know: The Suns are on a 10-game losing streak and played Friday in Cleveland. Teams on losing streaks of 10 or more games playing the second night of a back-to-back have gone 29-38-2 (43%) ATS since 2005. — John Ewing
L.A. LAKERS (-5) AT MEMPHIS GRIZZLIES | O/U: 218.5
8 p.m. ET
What I'm watching for: No. 1 goal for Memphis: Don't lose by 60. — Matt Moore
Betting market: The Lakers are the most popular team this evening, getting 79% of spread bets and 96% of spread money. Their heavy backing has moved the line a half point from its opening number of -4.5. — Danny Donahue
DFS nugget: The Lakers are another team on today's slate that's extremely shorthanded. They played just eight guys in their last game, and one of them, Ivica Zubac, played just five minutes. They've since lost Isaiah Thomas, which should result in a massive workload for their starting lineup. Lonzo Ball, Kentavious Caldwell-Pope, and Kyle Kuzma are among the best plays of the day at their respective positions. — Matt LaMarca
Trend to know: When a bad team gets its doors blown off later in the season, the bounce-back effect exists in an extremely small sample size. Teams with a win rate below 30%, who just lost a game by more than 30 points in March or later, are 25-15-1 ATS (62.5%) since 2005. — Evan Abrams
CHARLOTTE HORNETS (-2) AT DALLAS MAVERICKS | O/U: 214.5
8:30 p.m. ET
What I'm watching for: Charlotte is 17-13-1 on first-half spreads vs. teams under .500, based mostly on the fact that the Hornets will play one good half of basketball, play one more good quarter and lose anyway because in the fourth quarter they swap minds with houseplants. The Hornets have a positive net rating in the first, second and third quarters, and have the fourth-worst fourth-quarter net rating leaguewide. — Matt Moore
Betting market: Charlotte is the second-most popular team tonight, attracting 75% of bettors. But despite that backing, books have held the line steady at -2. — Danny Donahue
Trend No. 1 to know: Charlotte beat Memphis, 140-79, on Thursday. The 61-point win is the largest margin of victory in our database. Teams that won their previous game by 50 or more points went 1-6 ATS in the following game. — John Ewing
Trend No. 2 to know:  The Hornets shot the lights out against the Grizzlies, scoring 140 points and shooting over 53% from the field. Over the past decade, teams who shoot 45% or less from the field for the season and shoot over 50% from the field in their previous game, are covering the spread just 46.1% of the time when the game is played in February or later (once a team's season field-goal percentage is relatively stable). — Evan Abrams
Photo credit: Jeffrey Becker-USA TODAY Sports