NBA Trade Deadline Chatter for Every Eastern Conference Team
Credit:
David Richard-USA TODAY Sports
The NBA trade deadline is less than a month away, and after a wild NBA summer, this deadline seems like… a snoozer. Teams don't have the cap space to wheel and deal after lackluster playoff revenue. (You can thank Golden State's domination for that.) Most teams just acquired or signed new key pieces, so they're not willing to move them yet. And first-round picks are so valuable in a loaded draft that they're almost unmovable.
Still, there's always chatter, and if nothing else, it's important to examine the needs and situations of teams with their last opportunities for upgrades approaching. Here's a team-by-team guide to the Eastern Conference trade deadline.
[Click here for the Western Conference guide]
Atlanta Hawks
GM Travis Schlenk came in this summer and gutted the place. He didn't make an aggressive move toward re-signing Paul Millsap, he unloaded Dwight Howard's contract, and he generally cleared as much space as possible to start over. The result is a team currently under the salary cap by about $1 million with $33.5 million in cap space this summer.
Now, the Hawks are one of the worst teams in the league. So no max free agent is going to come calling. The good news is that means Atlanta can use some of that cap space to take on longer-term contracts in exchange for draft picks should those come available. Don't be surprised to find Atlanta as a willing third partner for teams trying to make a deal work financially. They won't limit their long-term flexibility, but they'll be open to dealing role players to help make bigger deals work.
ESPN reported that teams are targeting Kent Bazemore, which makes a lot of sense. He's a wing who can shoot and defend, is in his physical prime, and is set to make more than $18 million next summer. One league source noted to The Action Network that Bazemore's deal is trade-friendly because of his early termination option in the summer of 2019, which means if teams aren't planning on getting involved in this summer's hullabaloo, there will be an opportunity to clear space for the following summer while keeping a good player in place.
That same source also noted the number of expiring deals Atlanta has. That could be helpful if teams decide at midseason to get in on the Paul George/LeBron James free agency bonanza this summer. They'll need those deals, and with a shrinking cap number, Atlanta could be a useful partner.
All of this is to say Atlanta won't be swinging for the fences, but the Hawks could find themselves in smaller deals if the tempo picks up.
Boston Celtics
This one's interesting. Every league person I've spoken to this season has said the same thing: They expect GM Danny Ainge to hold onto his assets — including the Lakers' pick if it falls between 2-5 this season and the Grizzlies' and Clippers' 2019 picks — for what is seen as the inevitable availability of Anthony Davis.
The number of people who have mentioned this is kind of hilarious, even if it's built on speculation.
Still, think about the situation Boston's in. They're the No. 1 seed in the East by a decent margin. They have signature wins against… every top contender. They have the league's No. 1 defense. They have three stars in place. Exchanging a small package of assets (perhaps a current role player and one of their future picks) to acquire an offensive bench upgrade could help their mediocre scoring punch get back to where it should be, even before Gordon Hayward comes back.
Then again, the Celtics simply don't have to do anything. Their young talent continues to only improve. Their cap space is manageable within the limits they've set, and ownership is willing to pay the luxury tax for a contender. They're the conference's No. 1 team, and their best overall player (Hayward) isn't even back yet.
Boston might snatch a veteran released after the deadline, but they're simply under no pressure to make a deal.
Brooklyn Nets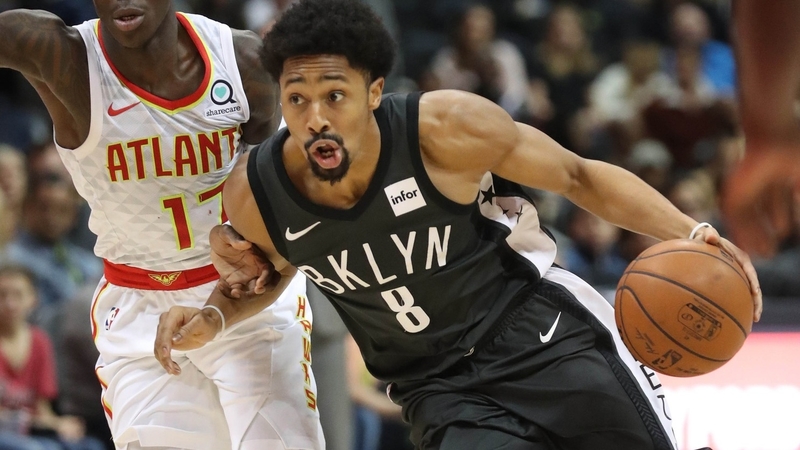 Do you have a pick? Because the Nets will talk if you have a pick. No one on the roster should be untouchable, though D'Angelo Russell might qualify.
The really interesting question might be Spencer Dinwiddie. He's been tremendous for the Nets this season with both Jeremy Lin and Russell out with injury. But Russell was just assigned to the G-League Long Island Nets, which means he's close to returning. You can play Dinwiddie and Russell together, but selling high on Dinwiddie now would be an incredibly savvy move by GM Sean Marks.
Dinwiddie fills a role that several teams need: He's a floor manager. He's shooting only 40% from the field this season, but he's averaging the ninth-most assists per 100 possessions of any player seeing at least 25 minutes a night. There are scoring guards aplenty, but guys who can organize an offense are much harder to find.
Half-court possessions involving Dinwiddie are in the 96th percentile in points per possession per Synergy Sports, and Dinwiddie is the only one of Brooklyn's rotation players with a positive on-court net rating. He's worth investing in — if you can pry him loose.
Charlotte Hornets
Charlotte needs to blow it up. They're nine games under .500 and five games back of the eighth spot. They're only $2 million under the luxury tax, and they're locked in for $116 million next season. I like their coach. I like their star. I like their supporting players. Dwight Howard has played well this year. But it just hasn't worked.
They can liquidate assets and tank; this isn't a bad year to go that route with how strong this draft is. Imagine landing Trae Young to put next to Malik Monk (who will be a good player in time)? But it's hard to find a path to keeping and building around Kemba Walker, who's in his prime.
There's been no indication yet that the Hornets are willing to put Walker on the market, but if they make him available, that's going to juice a very sleepy trade deadline.
In the short term, Marvin Williams is having a bounceback season, shooting 42% from 3-point range. He should be a target for contenders looking to upgrade for a reasonable price.
Chicago Bulls
The Bulls have managed to make the ugly situation with Nikola Mirotic work, but multiple reports have indicated Mirotic still wants out after Bobby Portis slugged him and put him in the hospital, no matter how his teammates reacted. ESPN reported the team still plans on trading him, though he has a no-trade clause because of his contract.
That factor probably is going to keep him from being dealt. Getting teams to commit assets when they know the team trading the player has very little leverage is difficult. The Bulls have also been winning with Mirotic, and he's shooting the lights out of the ball (as he often does in short stints).
But if Portland or Utah will commit young assets, it makes a lot of sense.
The other interesting subplot is Chicago's guard situation. With Zach LaVine, Kris Dunn, Jerian Grant, Justin Holiday, David Nwaba and Cameron Payne, the Bulls have a whole lot of young guys and not enough minutes. With point guard being a position of relative need league-wide, don't be surprised if some of the latter names on that list pop up in trade talks.
Cleveland Cavaliers
Ah, the Cavs. This team can't beat Golden State in a series; they have to know that. Do they make an aggressive move for an upgrade? Does that mean Kevin Love's available? The Brooklyn pick?
What the Cavs need most is a drastic realignment of their rotation players. They need wings and forwards who can switch in the pick-and-roll on defense and knock down open 3's. But to get those players, they would almost certainly have to give up Love. They might be able to catch Memphis in a moment of desperation and deal Tristan Thompson (along with some future non-Nets pick) for Marc Gasol, but Memphis hasn't budged so far.
The reality is that the Cavs have little option but to roll with what they have, try to pick up some veterans after the buyout wave like they always do, and hope that everything magically comes together (again).
Detroit Pistons
Detroit has faded mightily from their hot start. They reportedly have been one of the more aggressive teams on the market, which seems like it's the result of Stan Van Gundy's rising-by-the-second frustration with this squad.
Reggie Jackson being on the shelf is problematic in that he's the player who has most frustrated Van Gundy, but also the player with the most athletic potential and upside for a trading partner. They need wings very badly, though Luke Kennard has been great.
Everything feels on the table with this team, but it would take SVG committing to a total reconfiguration midseason, which seems unlikely.
Indiana Pacers
They have zero reason to make a deal. They have great chemistry, no expectations, no big contracts they need to ditch. The veterans like Thad Young are playing great, the youngsters are thriving … they are in a perfect spot with zero reason to disrupt things.
That's not to say they won't, but it wouldn't make a lot of sense to upset what has been a karmic feast.
Miami Heat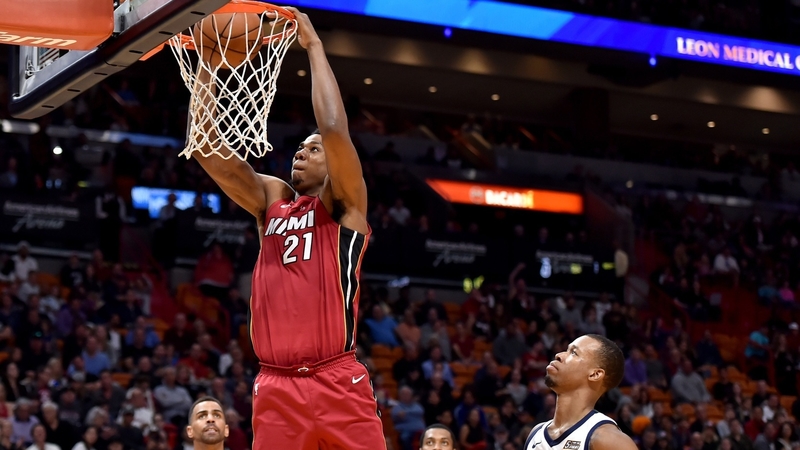 The Heat have played so well that even with Dion Waiters out for the season following ankle surgery, they don't need to make a move. However, with Bam Abedayo's development and the opportunities this summer will provide in free agency, you have to wonder if they'll look at dealing Hassan Whiteside if the right offer comes in.
Whiteside has been legitimately great this season; he's the only Heat rotation player with a defensive rating under 100. The knock on him in previous years was that while he blocked shots, he didn't make a positive impact on defense; that hasn't been the case this season. If the Heat were to look toward some big move down the line and make him available, teams would line up to get him. Whiteside is healthy, in his prime, and making a difference. He has learned to manage his maturity issues (at least that's how it appears on the surface), and is signed to a long-term deal.
Josh Richardson should be absolutely 100% off the table. He's been incredible.
Milwaukee Bucks
The Bucks just assigned Jabari Parker to the G-League, setting up his return. Milwaukee elected not to sign him to a long-term extension, meaning he'll be a restricted free agent this summer, and the Bucks are already cap strapped. If Parker returns in the next few weeks and looks good, his name is going to get tossed around.
The Bucks need to clear some money, but they're pretty jammed. Tony Snell might be a name that fetches interest as a shooter who can defend, and Matthew Dellavedova isn't as necessary with the addition of Eric Bledsoe and the emergence of Malcolm Brogdon.
All that said, they're in the thick of a playoff race, so it won't be surprising if they stand pat.
New York Knicks
Nobody tell James Dolan the Knicks look OK this year. He'll start looking at star upgrades and risk the future again. The Knicks are decent. Not great, not terrible. They'll probably finish under or right at .500. Kristaps Porzingis is going through growing pains, but at least the talk of trading him is dead. The team might decide to hand the reins to Frank Ntilikina, and that could open up Jarrett Jack for a cheap deal.
Courtney Lee is the one guy who several league sources have indicated would have the most value on the market, and he's got another two years at over $25 million on the books. The Knicks have a lot of talent on the wings, so while Lee is valuable to New York, he might be worth dealing.
Orlando Magic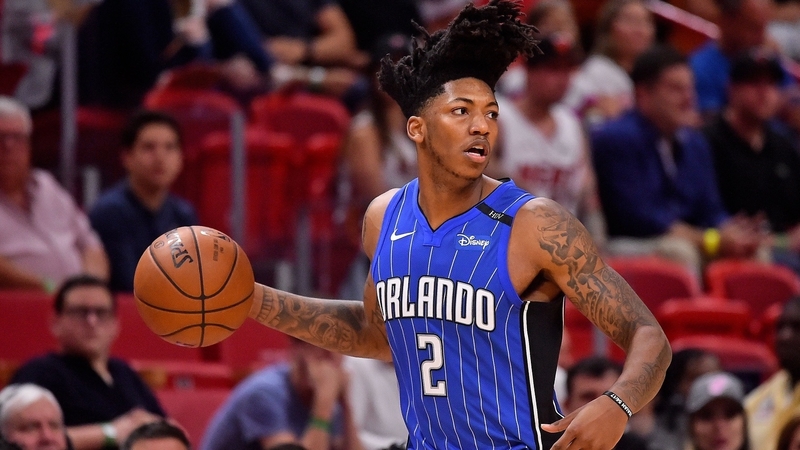 Anything and everything outside of Aaron Gordon and Jonathon Isaac should be on the table, but as always, the trouble is generating a market. It's probably time for them to look seriously at moving Elfrid Payton even if that means giving up an asset. The fact that the draft is so loaded with bigs is a real problem for this team.
Nikola Vucevic could actually help a handful of teams, but no one wants to buy a non-pure stretch 5, even though his 3-point shooting and defense have been better this year.
Philadelphia 76ers
Jerryd Bayless could probably be moved given how T.J. McConnell has played and how much they'll need J.J. Redick in the playoffs. This roster's pretty well set otherwise; it would be mildly surprising to see the veterans dealt, even guys like Amir Johnson and Trevor Booker who are redundant to a degree.
Toronto Raptors
Not unless someone bites on Jonas Valanciunas. There was no expectation from anyone I spoke with of the Raptors being active beyond typical conversations at the deadline. Then again, Masai Ujiri usually strikes out of nowhere…
Washington Wizards
Lord, does this team need to trade Markieff Morris. It would free up shots for Otto Porter, enable them to run more small ball, and help everything.
The more likely scenario is Washington moving Marcin Gortat, which they've considered for years. They need to actively try to trade one of the Gortat/Mahinmi deals, and Gortat seems more playable and is cheaper.
They need to stay away from trading a future first-rounder (again) very badly.
Photo via David Richard-USA TODAY Sports