NBA: Fast-paced Nets and an improving Lonzo Ball headline selections
There was a lesson to be learned yesterday: Don't trust the Philadelphia 76ers when it comes to injuries.
No matter which way you looked at it, Joel Embiid was expected to play last night. Brett Brown said as much when he gave him a "planned day off" on Monday only to rule him out of Tuesday's game as well with a stiff back.
The Action Network's newest recruit, Matt Moore, summed up the Sixers and their training staff perfectly:
"I just don't think you can feel good about Philly with how they handle their injuries. It's all cloak and dagger with no discernible pattern."
With so many injuries popping up around the league, checking the injuries for tonight doesn't make for great reading. There are 11 games on the slate, so there's a good chance we see a late scratch like last night or an unexpected return.
Kings (10-20) @ Nets (11-18)
The Kings are coming off a surprise 101-95 win over the Sixers on the road last night. It wasn't a great performance, but Zach Randolph propped them up with 27 points.
Despite the W, there's not a lot to suggest the Kings keep the streak alive in Brooklyn tonight.
In their five back-to-back games so far this season, they have a terrible 92.5 offensive rating and a leaky 113.8 defensive rating. They've not been able to back up with zero rest, and they've only been able to back up one win with another once this season.
It doesn't look good for the Kings, who are up against the league's second-fastest team in the Nets tonight.
George Hill is probable after an illness, and De'Aaron Fox left the game last night injured. Randolph — arguably their best player — is 36 years old, and the 40-year-old Vince Carter plays a significant role in their second unit.
De'Aaron Fox (quad) is out for tonight, but George Hill is back after missing the Philly game due to illness.

— James Ham (@James_HamNBCS) December 20, 2017
Trying to slow down the Nets and their 107.1 points per game while overcoming their own, league-worst, 96.1 points per game seems a step too far for the Kings without a day to rest.
Pick: Nets -5 
Lakers (10-18) @ Rockets (25-4)
Lonzo Ball has his doubters, but over the last five games, they've been awfully quiet.
The Lakers point guard's shot was historically bad to start the season but he's managed to connect on 46.2 percent of his shots while making 38.1 percent from beyond the 3-point line recently.
Shots we saw him make throughout his time with UCLA are starting to drop, and his scoring is catching up to his already decent assist and rebounding numbers.
Who was the last team Ball played before this purple patch?
The Rockets.
He finished the game playing just 22 minutes for two points, one rebound and three assists. It was one of his worst games as a professional.
Tonight, Lonzo's total points, rebounds and assists line is set at 23.5; a number he's gone over in four of the five games since playing the Rockets.
With his shot starting to fall, we can expect him to better his 0-4 night from the last time the two teams met. Brook Lopez's injury could also give Ball's numbers a bump. The Lakers are the fastest team in the league and only get faster without the 7-foot Lopez trudging his way up the court.
He's up against a seven-time All-Defensive First Team guard in Chris Paul, but Ball's recent form and the form of the Lakers in general has me siding with the over in this one.
Pick: Ball over 23.5 total points, rebounds and assists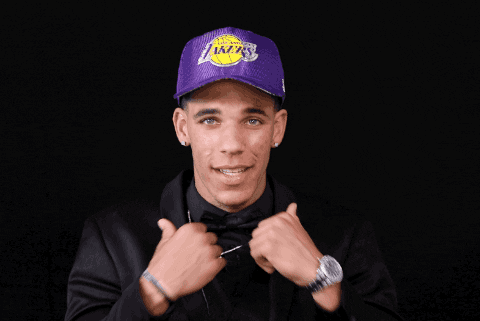 All stats provided by Basketball-Reference and NBA Stats as of 12/20
Be part of the Action
Download the Sports Action app at the App Store or Google Play