Friday NBA Betting, DFS Angles: The Massive Mismatch in Wolves-Rockets
Betting on the NBA is like riding a bike. Once you learn, you never forget.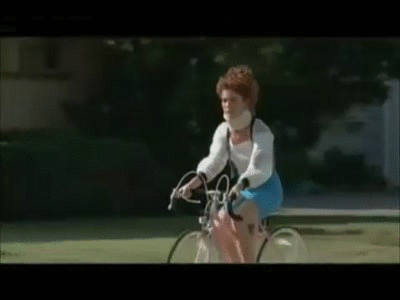 We took our training wheels off last night with a nice little six-game slate, but we're full steam ahead tonight with 11 games on tap. You're not going to want to miss this one. 
— Mark Gallant
All info as of Friday afternoon. Check back during the day and keep an eye on our Twitter handle for any updates.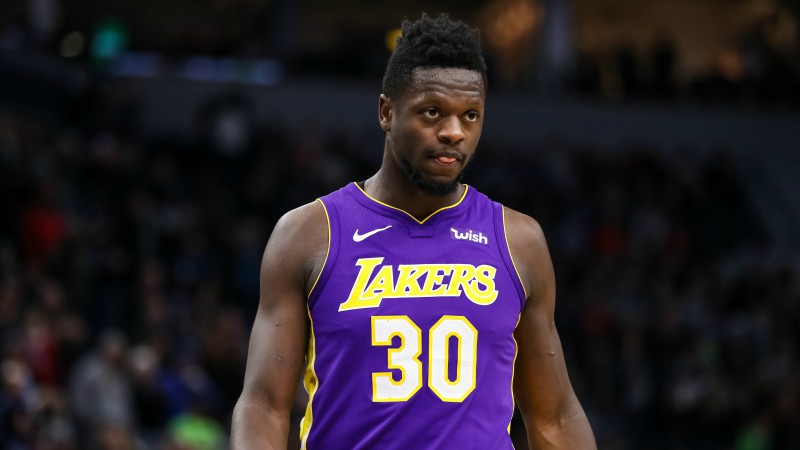 If there's a specific matchup you want to jump to, click the quick links below. For live spreads and bet percentages, check out this page. Follow the latest injury info on our industry-leading news feed. To get access to our premium betting tools, subscribe here.
BOS-DET | MIL-TOR | MIN-HOU | SAS-DEN | Quick Hits on the Rest of the Slate
---
The Main Events
BOSTON CELTICS (-2) AT DETROIT PISTONS | O/U: 208.5
7 p.m. ET
What I'm watching for: Detroit cashed in a lot of chips to get Blake Griffin. To make that trade worth it, the Pistons need to make the postseason. They are currently on the outside looking in, with some good teams ahead of them. Meanwhile, Boston was in a tailspin before the break, and they now get Marcus Smart back. This is a game of real importance for both sides.
Watch out for Andre Drummond: The Celtics are one of the worst rebounding teams, and Drummond should feast. Al Horford's floor-stretching ability vs. Drummond's raw size and athleticism is a very interesting matchup. — Matt Moore
What the metrics say: This should be a defensive slugfest. Boston has struggled all year to generate offense, especially when Kyrie Irving and Horford are on the bench, and they've gotten by thanks to their NBA-best defense. That's pretty much how the Pistons have been since the Griffin trade a couple weeks ago. That main starting unit — a combination of Ish Smith-Reggie Bullock-Stanley Johnson-Griffin-Drummond — has scored just 102.3 points per 100 possessions (25th percentile) but has held opponents to 96.8 points/100 (83rd percentile). The Celtics rank 29th in the league in frequency of shots from the rim, and that likely won't increase against this big, athletic frontcourt. I'm burying the lede here: Take a look at the under in this one. — Bryan Mears
DFS nugget: I'm with Matt on this one. Drummond should have his way with the Celtics in this contest given their struggles on the glass. He crushed them for over 70 FanDuel points in their first meeting this season and has exceeded salary-based expectations by an average of 9.58 points in his 13 games vs. the Celtics since 2014. Drummond's price skyrocketed to over $11,000 on FanDuel recently, but has come back down to a much more reasonable $9,700 for today's contest. — Matt LaMarca
Trend No. 1 to know: The Celtics are an NBA-best 34-23-2 against the spread (60%). In the past five years, the five best pre-All-Star Break teams combined to go 169-93 ATS (64.5%). After the break, those same teams went 71-73 (49.3%) ATS. — Evan Abrams and John Ewing
Trend No. 2 to know: Over the past decade, teams with a road ATS win rate of 60 percent or higher with four or more days off between games have covered 59.8 percent of their road games. This works for both the Celtics and the Heat tonight coming out of the All-Star Break on the road. — Evan Abrams
---
MILWAUKEE BUCKS AT TORONTO RAPTORS (-7.5) | O/U: 216
7:30 p.m. ET
What I'm watching for: There's a not-small chance that this is a first-round series, which should scare the bejesus out of the Raptors considering how close this series was last year. The Bucks' trapping defensive scheme is something Toronto figured out earlier this year, and Milwaukee has been a lot more sound under Joe Prunty.
Eric Bledsoe needs to go on a tear. He wanted to be on a good team; he's on it. He wanted a chance to compete; he's got it. It's time for him to help deliver this team to a five-seed and a preferable first-round matchup.
Jonas Valanciunas has shot the lights out and played well this year; John Henson's defensive metrics are quite simply awful. This might be a big JV game. — Matt Moore
What the metrics say: In the 12 games since Jason Kidd was fired, the Bucks rank fifth in the league with a stellar +7.8 net rating. They've been especially awesome defensively, ranking second to just the Jazz (100.4 points/100). They always had the defensive talent, and they're finally realizing it on the court now that they've abandoned Kidd's neurotic, aggressive scheme. The Bucks are certainly trending up, but unfortunately for them, so are the Raptors. During that same time period (since Jan. 22), the Raps rank first in the league with a stupid-high +13.4 net rating. If you want to expand the sample size on them, things are still stellar: On the season, the Raps rank behind only the Warriors with a +11.6 net rating at home. The Bucks are just a game out of the No. 4 seed, which means this could be a potential second-round preview. — Bryan Mears
DFS nugget: Valanciunas could be in an intriguing spot here against the Bucks. He's been extremely efficient recently, averaging 1.34 fantasy points per minute over the past month, and Milwaukee has been the second-worst rebounding team in the league this season. Even if Valanciunas only plays around 24 minutes, he has the potential to do a lot of damage in this matchup. He's a much more appealing target on DraftKings, where he has a Bargain Rating of 90 percent. — Matt LaMarca
Trend No. 1 to know: Toronto is an NBA-best 24-4 straight-up at home this season. They've gone 16-2 SU and 11-7 ATS vs. Eastern Conference teams in the Air Canada Centre. — John Ewing
Trend No. 2 to know: The Bucks are 6-13 ATS against above-.500 teams in the Eastern Conference this season — the NBA's least profitable team in that situation. — Evan Abrams
---
MINNESOTA TIMBERWOLVES AT HOUSTON ROCKETS (-8.5) | O/U: 225
8 p.m. ET | ESPN
What I'm watching for: Minnesota caught the barrage last time out, as the Rockets turned a close game into a blowout by gaining a 60-point-plus advantage from 3-point range. This is the big problem for the Wolves: They just can't keep up trading 2-pointers for 3s. They either need to find a better way to defend Houston's 3 attack or develop one of their own. Both seem unlikely given what we know of Tom Thibodeau. — Matt Moore
What the metrics say: Matt's right: The Wolves have a confounding math problem. They're third in offensive efficiency this year, which is actually incredible given their atrocious offensive shot profile. They rank 24th and 29th in the league, respectively, in frequency of shots from the rim and 3-point line. They shoot especially well at the rim, ranking third in field-goal percentage there, but they rely too much on nonefficient shots. I mean, they hit them more than any other team, but trading midrangers for layups and 3-pointers against the Rockets — that's just not a successful strategy. One place the Wolves could make up ground is in transition, as the Rockets rank 29th in transition defense. The Wolves haven't really made that a priority of their offense, but perhaps they'll adjust this time around. Consider me unconvinced. — Bryan Mears
DFS nugget: James Harden has taken his fantasy production to another level over the past month, averaging 1.60 fantasy points per minute. He appears to be in a nice spot today against the Timberwolves. They rank just 25th in the league in defensive efficiency, and Houston's implied team total of 117.75 is the top mark on the slate. Harden could draw the individual defense of Jimmy Butler, which is definitely concerning, but it didn't stop him from 62.7 FanDuel points in this same matchup 10 days ago. — Matt LaMarca
Trend No. 1 to know: Even the best offenses get a little rusty after some time away from the court. Over the past decade, games that include a team with an Offensive Rating of 110 or higher on five days rest or more are 16-31 to the first-half over (34%). — Evan Abrams
Trend No. 2 to know: Tom Thibodeau is 28-17 ATS (62.2%) in his coaching career as an underdog when facing a team with an Offensive Rating of 110 or higher. Of those 45 games, Thibs has had three or more days to prepare eight times: He is 7-1 ATS, losing his last on the road vs. Golden State. — Evan Abrams
---
SAN ANTONIO SPURS AT DENVER NUGGETS (-3) | O/U: 212.5
9 p.m. ET
What I'm watching for: San Antonio gets LaMarcus Aldridge and Rudy Gay back, although Kawhi Leonard is a question mark, and maybe for the rest of the season at this point. Denver beat San Antonio last time out before the break but needed a fourth-quarter run to get there. The Nuggets are 2-8 under Michael Malone vs. San Antonio. Beating them twice in a row? That doesn't seem likely. Denver hit the break on a hot streak and could easily find itself in ninth Saturday morning. The West, man. — Matt Moore
What the metrics say: These teams have met three times this season. The Spurs blew out the Nuggets in the first affair, posting an Offensive Rating in the 94th percentile and a Defensive Rating in the 92nd percentile in the process. In the second game, they won by two but had a defense in the 36th percentile. In the most recent game, Denver won, and the Spurs allowed 117.0 points/100 — the 23rd percentile. It seems like the Nuggets found a recipe for offensive success in this matchup, although I'm a bit skeptical. Most of that was in the half court from hot midrange shooting, which probably isn't sustainable. In the second game, for example, the Nuggets shot 70 percent on long midrangers. In their most recent game, they ranked in the 92nd percentile on short midrangers. This is a fascinating matchup, but I'm being careful not to be swayed by numbers from the earlier games. Line movement on this one is certainly something to watch. — Bryan Mears
DFS nugget: It's very rare to see an elite center priced as a better value on FanDuel, but that's exactly the case with Nikola Jokic today against the Spurs. He has a Bargain Rating of 97 percent, which makes him really intriguing given his projected ownership of just 5-8 percent. The Spurs are a tough matchup on paper — Jokic has a +0.22 Opponent Plus/Minus — but he did go for 57.1 FanDuel points against them in their most recent matchup. — Matt LaMarca
Trend to know: Since 2005, Gregg Popovich and the Spurs are 54-31-2 ATS (63.5%) when their SU win percentage is below 60 percent (in 80-plus games, that is a +24% ROI). — Evan Abrams
---
Quick Hits on the Rest of the Slate
ATLANTA HAWKS AT INDIANA PACERS (-7.5) | O/U: 211.5
7 p.m. ET
The Pacers' defense is starting to worry me. A poor performance vs. the Hawks would probably make me at least start checking the panic alarm sirens. — Matt Moore
The under has cashed in the Pacers' and Hawks' past six games, including in seven of their eight past meetings. During the six-game streak, the under is hitting by an average 15.6 PPG. — Evan Abrams
CHARLOTTE HORNETS AT WASHINGTON WIZARDS (-3.5) | O/U: 212.5
7 p.m. ET
Spoiler alert: The Hornets probably lose a close game (1-15 the past two seasons in three-point games). — Matt Moore
The Wizards are 6-16 ATS as home favorites this season. Only the Cavaliers have a worse record in this spot. The Wizards are on a five-game ATS losing streak as home favorites, including 1-6 ATS since Christmas. On the flip side, the Wizards are 4-0 SU and ATS at home against the Hornets over the past three seasons. — Evan Abrams
CLEVELAND CAVALIERS (-5.5) AT MEMPHIS GRIZZLIES | O/U: 214
8 p.m. ET
DFS nugget: It seems the public may have been too quick to anoint the Cavs' new defense. They've allowed 110+ points in each of their past two games, which makes the Grizzlies an interesting target. Andrew Harrison has been awesome recently, posting an average Plus/Minus of +5.96 over his past 10 games. He has a Bargain Rating of 99 percent on DraftKings. — Matt LaMarca
Trend to know: The Cavaliers are 28-38-1 ATS (42.4%) on the second leg of a back-to-back since LeBron James returned to Cleveland in 2014 — the second-least profitable team in that spot. In that span, the Cavs are 17-27-1 ATS (38.6%) as a favorite on a back-to-back, failing to cover the spread by 5.8 PPG. — Evan Abrams
MIAMI HEAT AT NEW ORLEANS PELICANS (-2.5) | O/U: 214.5
8 p.m. ET
The Pelicans are adamant they're not done after DeMarcus Cousins' injury. Miami is a team that beats you with execution. It's a good test for the Pels. It would also be a good thing for them if the team wasn't a geyser of blood when Nikola Mirotic is on the floor. — Matt Moore
Over the past two seasons, the Heat are 46-26 ATS (63.9%) on the road — the most profitable team in the NBA by almost $400 on a $100/game wager rate in that span. This season, Miami is 8-2 ATS on the road against the Western Conference (the two losses: Warriors and Spurs). — Evan Abrams
LA CLIPPERS (-5.5) AT PHOENIX SUNS | O/U: 229
9 p.m. ET
DFS nugget: Lou Williams appears to be in one of the best spots of the day on FanDuel. The Clippers' implied team total of 117.25 ranks second on today's slate, and Williams has an Opponent Plus/Minus of +3.99. He's going to be really tough to avoid on FanDuel, where he has a Bargain Rating of 95 percent. — Matt LaMarca
Trend to know: Under Doc Rivers, the Clippers as favorites against the worst teams in the league (.333 win percentage or less) have gone 41-30-1 (58%) ATS. — John Ewing
PORTLAND TRAIL BLAZERS AT UTAH JAZZ (-4.5) | O/U: 207
9 p.m. ET
What I'm watching for: The Jazz lead this tiebreaker 2-1, leaving Portland in dicey territory for playoff positioning. Meanwhile, Utah won 11 in a row before the ASB and didn't gain a spot in the standings. Getting this one likely pulls the Jazz within a game of whichever team lands in eighth Saturday. — Matt Moore
DFS nugget: The Jazz are obviously a brutal matchup for fantasy purposes, but that hasn't stopped Damian Lillard from crushing them in the past. He's averaged a Plus/Minus of +7.88 over his previous 13 meetings with Utah. — Matt LaMarca
DALLAS MAVERICKS AT LA LAKERS (-4) | O/U: 223
10:30 p.m. ET | ESPN
I'm still not convinced the Lakers are actually good at defense, even after three months of good results. I want the whole season. That's how nonsensical it is. — Matt Moore
This is the first game back for the Lakers and Mavericks. When teams with losing records play immediately after the All-Star Break, the over has gone 49-22-1 (69%) since 2005. — John Ewing
Top photo: Blake Griffin and Andre Drummond; credit: Rick Osentoski-USA TODAY Sports