Blake Griffin, now a Piston. Walking down the halls of Little Caesars Arena (sick name) hearing the classic nicknames we've grown to love.
We'll get our first glimpse of how Griffah meshes with the Pistons as they host the Grizzlies. I think it's also a safe assumption that James Harden eclipses 100 points again. Did you know: Harden has averaged 103.5 Draftkings points over his past one game? Is he a safe play down in San Antonio? Is it worth rostering Griffin in his debut? Will Russell Westbrook go for a big game of his own in the Mile High City?
Our NBA experts break out all the data for tonight's five game slate below. — Mark Gallant
All info as of Thursday afternoon. Check back during the day for and keep an eye on our Twitter handle for any updates.
If there's a specific matchup you want to jump to, click the quick links below. For live spreads and bet percentages, check out this page. Follow the latest injury info on our industry-leading news feed. To get access to our premium betting tools, subscribe here.
MEM-DET | TOR-WAS | MIL-MIN | HOU-SAS | OKC-DEN
---
MEMPHIS GRIZZLIES AT DETROIT PISTONS (-8.5) | O/U: 203
7 p.m. ET
Injury watch: Tyreke Evans has played his last game for the Grizzlies this season, as the team will hold him out through the trade deadline until a deal is done. Their Offensive Rating has dropped from 105.7 (13th) with him on the court to 100.8 (29th) with him off; they've predictably struggled to generate quality looks. Chandler Parsons (knee) and Mario Chalmers (hamstring) will remain out, with JaMychal Green (ankle), James Ennis (illness), and Deyonta Davis (knee) considered questionable. Memphis will likely have to continue to lean heavily on Marc Gasol and Wayne Selden. The Pistons will welcome Blake Griffin to the lineup, and he'll start in his debut. — Justin Phan
What I'm watching for: Blake's debut, obviously. Does Griffin come out and set a tone as the team's best player? Does he try and just integrate into the scheme and get teammates involved? How do the guards operate with him? How does Drummond? Griffin should have a field day vs. an undersized and undermanned Grizzlies team on a back-to-back, but that depends on how aggressive he is. — Matt Moore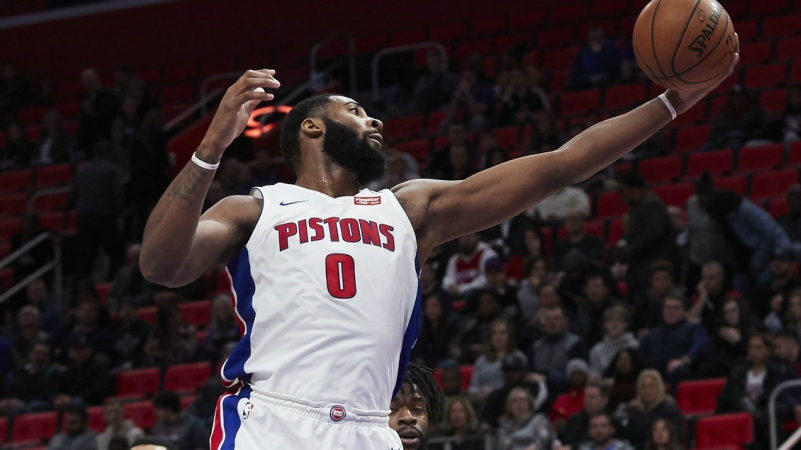 What the metrics say: Blake Griffin has historically had a large impact on his team's offensive efficiency. Prior to this season, every year in his career he had increased his team's field goal percentage at the rim by at least 4.9 percent. He had been in the 90th-plus percentile in every season but this one; he ranks in the ninth percentile this season. That's odd, although he still had a profound impact on the Clippers' 3-point efficiency: LA shot 7.2 percent better from 3 when he was on the floor this year, and he's historically rated well in that regard throughout his career. Blake is obviously a dynamic offensive player, and it will be interesting to see whether he can make the Pistons more efficient from important areas of the floor. They rank 20th and 17th in frequency of shots from the rim and 3-point line, respectively, this season. — Bryan Mears
GET THE ACTION EDGE
SPECIAL OFFER - 35% OFF