2018 NBA Trade Deadline Betting Guide: Odds, Predictions, More
Credit:
Dec 16, 2017; Miami, FL, USA; LA Clippers center DeAndre Jordan (6) controls the ball around Miami Heat center Bam Adebayo (13) during the second half at American Airlines Arena. Mandatory Credit: Jasen Vinlove-USA TODAY Sports
The NBA trade deadline arrives Thursday at 3 p.m ET and there's already been more activity than expected. The Blake Griffin trade opened things up and the Cavaliers' meltdown has widened possibilities for both Cleveland and their competitors.
But who will actually be on the move?
All odds as of Monday afternoon.
Will DeAndre Jordan be traded before the trade deadline 2018?
Yes: +189
No: -254
This one's fascinating. Jordan is an unrestricted free agent this summer if he opts out, and if the Clippers are going to lose him, they need to get something in return. Otherwise, they'll have to go kidnap him again. Without Blake Griffin and Chris Paul, I don't know if they have the personnel.
But owner Steve Ballmer wants to remain competitive. That's why they took on Tobias Harris along with Avery Bradley in the Griffin deal. The Clippers can clear the decks if they want this summer, but they're still very much in the mix for a playoff spot and they're not going to give that up to tank. Even if LA wanted to sell everything off, they're too far ahead of teams like Memphis, Phoenix, Chicago and Brooklyn to be able to significantly improve their position.
The offers for Jordan will come. A first-round pick will no doubt be part of the conversation. The Blazers are the team most commonly mentioned in rumors, but bear in mind that the Clippers would have to take back one of the Blazers' unsavory contracts. The same problem exists with Cleveland. Even if they surrender the Nets pick, they have to send back unsavory money to the Clippers, who may not want it.
No one will be surprised if Jordan is traded, but there are a lot of obstacles in the way of satisfying all parties.
Hassan Whiteside
Yes: +406
No: -611
The Heat don't telegraph often, and they don't make many moves at midseason, either. But Whiteside is down to 25 minutes per game. He's posting career-high per-100-possession marks in nearly every category, but he's doing it in fewer minutes. The Heat's defensive rating is better when he's on-court than off, a welcome change from the past few years. Whiteside is having what I think is his best year as a pro, but he's just not playing as much.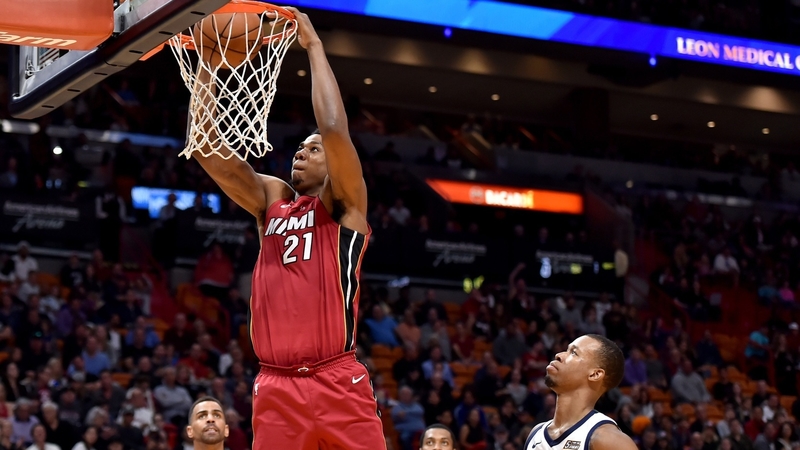 This is hard to figure out. The Heat don't need him, but they might not be able to get an upgrade for him. The "no" vote seems likely here. The Heat don't need a course-correction, as they're in the fourth spot and Cleveland's in a tail spin.
However, Pat Riley has zeroed in on "let's be decent," and the best way to ensure that is to find upgrades. A Clippers deal for Lou Williams, if they move DeAndre Jordan first, makes a lot of sense. Another wrinkle to consider is Whiteside's hefty contract, which has another year at $25 million and a player option for 2019-20 at $27 million. Getting out from under that deal might give the Heat flexibility to make a big move in the future.
George Hill
Yes: +157
No: -195
The "yes" on this one is tasty at greater than 100% return. The Kings have openly said they're phasing out their veterans. Everyone knows Hill is gone. He was almost dealt to the Cavs, but his 2018-19 money and a refusal to agree to a buyout forced it to fall apart.
But some team will look at where they're at beyond next season and know that Hill on a big one-year contract is way better than a headache on long-term money. A smart, versatile veteran, Hill only has $3 million guaranteed in 2019-20.
The Kings have too many players available to help facilitate a deal and too much motivation to find a partner. This one seems likely.
Isaiah Thomas
Yes: +600
No: -1000
This is how bad it's gotten in Cleveland. Thomas has looked like a shell of himself post-hip surgery. He's in a contract year, looking for a huge payday off of last year's production despite being a massive defensive liability headed toward 30. Oh, and it took him about 30 seconds before he blamed his teammates in Cleveland.
Other than that, though!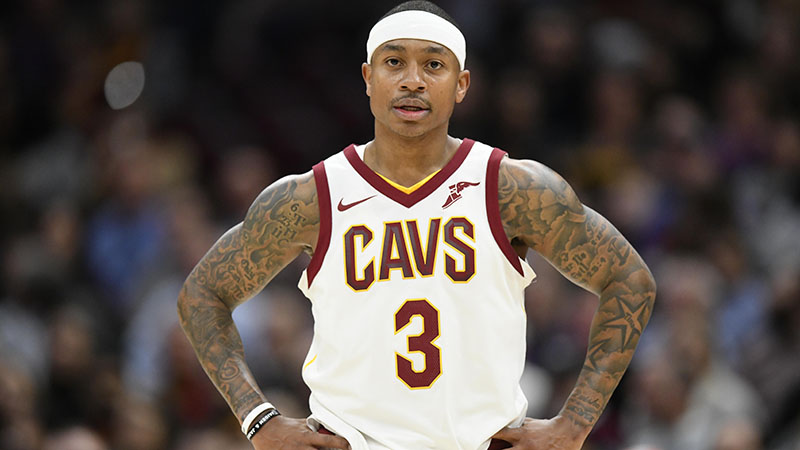 The Cavaliers couldn't trade Thomas if they wanted, and moving away from him is too risky if you hold out any hope of a playoff run and keeping LeBron James. The only plausible scenario involved Charlotte taking him back in a deal for Kemba Walker, which isn't an upgrade for Charlotte and would require sending the Cavs trading their Nets pick.
If they move Thomas, it's because the situation is untenable in Cleveland, even more so than it appears to be now. Which means it's possible. I'll just say I don't hate it at +600.
Rodney Hood
Yes: +216
No: -280
Another good "yes" vote here. The Jazz have shopped Hood to teams with plausible assets. Utah appears done with him and won't be signing him as a restricted free agent this summer, which makes moving him an urgency. Heck, the fans even booed Hood a few weeks back.
A young player with no real injury history coming up on his RFA deal in a market where those are severely dampened? And he plays on the wing? I wouldn't be shocked if Hood is moved before Thursday even gets here.
Derrick Favors
Yes: +515
No: -904
Stay away. Favors is on a friendly contract, but he doesn't space the floor and has had injury issues. Utah is figuring out how to play with Ricky Rubio, which will improve Favors' value. No team is looking at Favors as a guy who comes in and really changes things for them. At -904, the "no" isn't efficient and the "yes" is a bad play, even if Utah's looking at all options.
Photos via USA TODAY Sports