What the Pros Are Betting in Pelicans-Warriors Game 5
Credit:
Derick E. Hingle-USA TODAY Sports
After night of East coast NBA action, Tuesday night's card will conclude out West with Game 5 of the Pelicans-Warriors series.
<
div style="border: 1px solid #efefef!important; max-width: 700px!important; display: block!important; margin: auto!important; line-height: 0px;">
<
div style="max-width: 700px!important; display: inline-block!important;">
<
div style="float: left!important; padding-right: 10px!important; width: 35%!important;">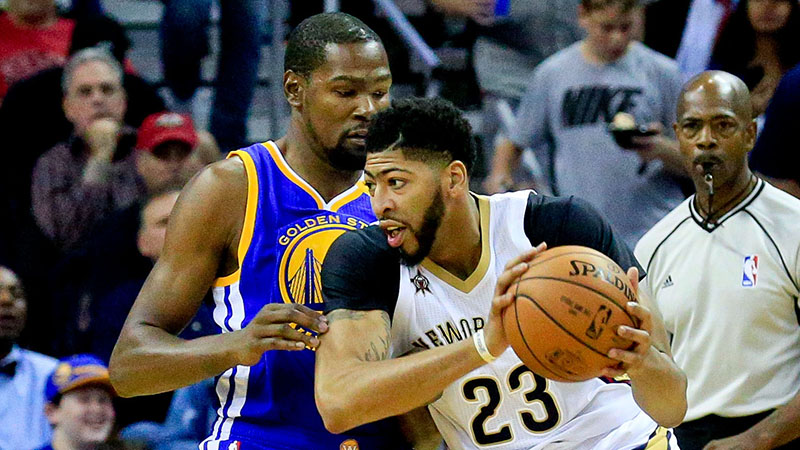 With the Warriors up 3-1 in the series, they're listed as an 11.5-point favorite at the time of publication, while the total sits at 228. Which side are the sharps betting?
According to data as of 6:50 p.m. ET (check out our NBA live odds page for latest info), just over a third (35%) of bettors have backed the road dogs in this matchup, but New Orleans has drawn an incredible 83% of spread dollars, helping bring the spread down from +12.

That 48% bet-to-dollars discrepancy would be the highest of these playoffs, and indicates that the bigger, sharper wagers are coming on the Pels.
And, for what it's worth, teams in this postseason that have had a discrepancy of more than 20% have gone 10-2 against the spread.
Photo: Anthony Davis (23) loses the ball as Warriors forward Kevon Looney (5) defends.