Choo choo! I'm bringing you guys at the Action Network content live from the Amtrak, again, on which one of our compadres just barfed, following the Action Network bigwig pow-wow in which we came up with some great idears for you, the consumer.
We have a mid-week "mega" playoff slate, with four games on a Wednesdee. As always, all eyes are on the King. Can his Cavaliers carry their momentum over to Game 5 or will the Pacers put their backs against a wall? All you need to know about that and the rest of the games can be found in this here article. — Mark Gallant
All info as of Wednesday afternoon. Check back throughout the day and keep an eye on our Twitter handle for any updates.
For live spreads and bet percentages, check out this page. Follow the latest injury info on our industry-leading news feed. To get access to our premium betting tools, subscribe here.
---
GAME 5: WASHINGTON WIZARDS AT TORONTO RAPTORS (-7) | O/U: 216
Series Tied 2-2
7 p.m. ET | NBATV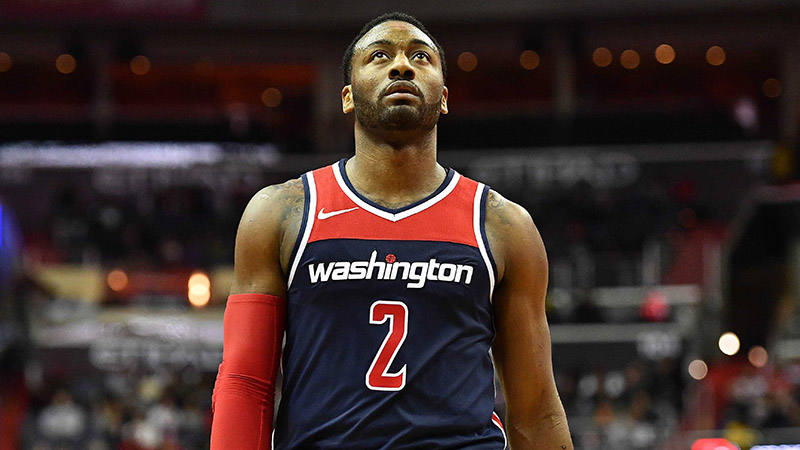 Brad Mills-USA TODAY Sports
Metrics to know: Game 4 of this series did not include a lot of beautiful, efficient basketball. The Raptors scored just 99.0 points per 100 possessions, and both teams took 20% or less of their shots from the 3-point line before the game reached garbage time. Toronto literally took zero corner 3-pointers, which is perhaps the most-efficient shot in basketball. No surprise, they had a poor 47.5% effective field goal rate in that one despite getting to the rim well. The "Math Problem" will be discussed later in this piece, but it applies here, too. The Raps aren't facing the Rockets, but they will need to space out their offense a bit more to survive.
Thankfully they return home tonight, where they've been the best team in the league this season, evidenced by their stellar +10.4 net rating. Washington, meanwhile, is perhaps the worst road team in the playoffs this year, evidenced by its atrocious -2.3 net rating. The Raps should bounce back in this one. — Bryan Mears
Betting market: Though the Raptors are the most heavily bet team of the night at 69% of spread bets, their line has remained at the opener of -7 at most books. It briefly moved to 7.5 at the sharp offshore book Pinnacle this morning before being bet back down to seven. — Mark Gallant
Trend No. 1 to know: The Wizards were able to even up the series, winning both of their home games. Over the last decade, teams listed as underdogs of five points or more in Game 5 or later in the series have gone just 12-21-1 ATS (-9.4 units). Teams are 3-8 ATS in their last 11 games in this situation, failing to cover the spread by 7 PPG. — Evan Abrams
Trend No. 2 to know: Toronto looks to be in a bounce-back spot after losing two in a row in Washington. Teams that have lost back-to-back games in the playoffs and then are listed as favorites in their next game have gone 65-43-5 (60%) ATS since 2005. — John Ewing
---
GAME 5: INDIANA PACERS AT CLEVELAND CAVALIERS (-6) | O/U: 205.5
Series Tied 2-2
GET THE ACTION NETWORK
EDGE
Unlock this article and see who's betting what, all for less than the price of a stadium beer.
Be A Better Bettor
START MY FREE TRIAL
Already an EDGE member? Sign In
Credit:
Jeffrey Swinger – USA TODAY Sports