Carmelo Anthony Signs With Blazers: How Bookmakers Are Reacting
Credit:
Brad Penner-USA TODAY Sports. Pictured: Carmelo Anthony
Carmelo Anthony is back … and the lines aren't moving.
ESPN's Adrian Wojnarowski reported Thursday night that the Portland Trail Blazers are signing Carmelo Anthony during their upcoming road trip.
The Blazers making this move isn't necessarily surprising. They have been linked to Anthony going back to his final years in New York, and Portland is so depleted by injuries that Melo represents a needed upgrade in that he's a healthy body who can make a jump shot.
Anthony has struggled the past few years … to put it lightly. He was traded to Oklahoma City in 2017 and while he genuinely attempted to adapt to being a spot-up weapon a la "Olympic Melo," he just couldn't make shots, and his defensive vulnerabilities were enough for the Thunder to bench him in the playoffs and eventually offload him in a salary dump to Atlanta.
From there he signed with the Rockets in 2018, but while Houston's players and coaches maintained positive words for him, he fell out of the rotation, and eventually into purgatory, neither playing nor off-roster. Eventually he was waived, and never picked up.
Now he joins a Portland team floundering and trying desperately to get back to .500 after losing to Golden State, Brooklyn, and the Raptors without Kyle Lowry and Serge Ibaka … at home.
The Action Network reached out to three major book operators in the United States and the consensus was that Anthony's signing will do absolutely zero to the spread.
One bookmaker said that he would be worth a point or two to the over/under, based on the likelihood of either his scoring … or his defense allowing the other team to score.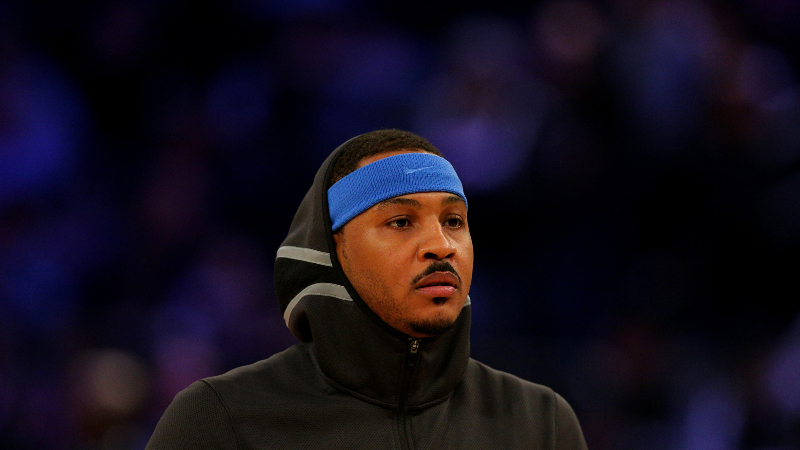 PointsBet did comment that matchups might dictate his impact, and while there may be little to no impact initially, his performance could change things quickly going forward.
Since 2017, when Anthony was traded to the Thunder, Melo's team has gone 41-55-1 (42%) against the spread when Anthony played more than a minute. So … not great.
Notably, the Blazers are actually 14th in offensive rating, and considerably worse in defensive rating. Melo being a healthy body who can rebound matters, but it does create more defensive questions.
There will be lineups with Hassan Whiteside and Carmelo Anthony both on the floor.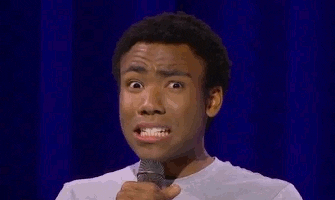 The over has gone 7-5 in Blazer games this season, by the way.
That offensive rating matters. Over the past two weeks, the Blazers are 1-6, but they have the seventh-best offense in the league (110.3 offensive rating) and the 26th-ranked defensive rating (113.2).
So, you know, maybe signing Carmelo Anthony wasn't the move. Anthony had a 112 defensive rating in limited minutes with Houston. In Oklahoma City, it was better at 106.4, but that was on a great defensive team. In the playoffs, that number ran up to 109.3. In two of his last three years in New York, his defensive rating was 111 or more.
Now, an area where Melo can help is rebounding. The Blazers are allowing the second-most second-chance points per 100 possessions in the league. Again, they just need bodies.
Someone asked me on Twitter, "Well, this is better than a G-League player, right?"
I don't know about that. You can find a rebounding wing who will shoot open 3s and might have some upside.
Can Melo shoot over 36% from 3? That would give the Blazers a weapon who Damian Lillard can pass to out of double-teams, a scheme coverage that has consistently given him issues.
Anthony is 35. Just 14 players in NBA history have shot over 35% from 3-point range over the age of 35.
Four of them — Ray Allen, Reggie Miller, Dirk Nowitzki and Kyle Korver — are among the best shooters in NBA history. (J.J. Redick and Dale Ellis also merit consideration there.) Anthony undeniably is not that. Premier scorer? Sure. But Melo was at his best with bully-ball. After more than a year off from basketball, can he handle that?
Anthony's contract will be non-guaranteed. It's a low-risk move. But it's also a sign of the desperate condition Portland is facing, and it's also a curious response to their specific woes. This is a Hail Mary. If it doesn't convert… then what?
Where else do you turn if Carmelo Anthony doesn't save you?
How would you rate this article?