Moore: Why Clippers vs. Lakers Will Not Determine the NBA Finals Champion
Credit:
Brace Hemmelgarn-USA TODAY Sports. Pictured: Kawhi Leonard
There's no doubting that Clippers vs. Lakers on Christmas Day is a huge matchup for the NBA.
Matt Moore, however, has a warning on buying into the NBA title takes that will surely pour in after the game's conclusion.
The Clippers vs. Lakers marquee Christmas game was always going to be a big deal. It features four legitimate superstars (LeBron James, Anthony Davis, Kawhi Leonard and Paul George, with apologies to Alex Caruso) on two teams leading the NBA title odds, in the biggest media market among actual NBA teams (other than the Knicks).
The takes will pour in after this game about the meanings for the seemingly inevitable Western Conference Finals matchup, and this will be billed as a preview of a series to decide the NBA title.
I would not go down that road. Beyond the fact that the outcomes of regular-season matchups do not matter for title implications (although how the in-game matchups play out does), there are, in fact, other teams in the league.
You will wind up hearing a lot about how those other teams don't have what these two teams have: guys who can deliver on the biggest stage. And those criticisms are fair.
But I would also point out that if we really want do dig into context, the air-tight resumes of these two teams don't really hold up.
LeBron James made the Finals in eight straight seasons this decade, an incredible accomplishment that honestly defies all limits of hyperbole. He's a one-man monster. He's also a 35-year-old one-man monster who missed half of last season with injury, and could in fact miss this one with another.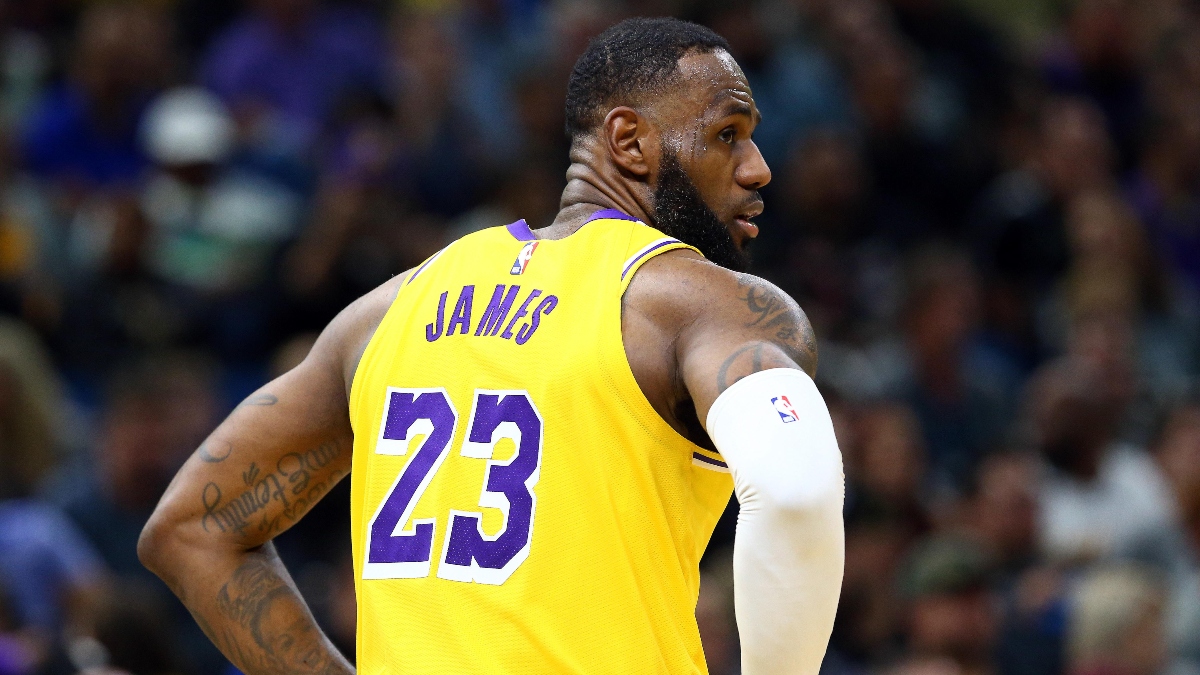 James also has one title in five years. That's more than 99% of all human beings on the planet, but the point is that LeBron has never been this unbeatable force. If there's one separation between LeBron James — whose game and career I genuinely appreciate more — and Michael Jordan, it's that Jordan's victory always felt inevitable.
James has never felt like that.
There is a discussion that Davis is the best teammate James has ever had and you can just miss me with every single part of that. Dwyane Wade was a year removed from a 2009 season in which he put in perhaps the best MVP candidate season to not win the award in the history of the league. Wade was an unstoppable killer in close situations, a phenomenal defender, an incredible playmaker and a guy who had already won an NBA title as the best player on his team.
Davis struggled in New Orleans and there were always roster reasons to point to, no matter if he had Jrue Holiday or Eric Gordon (who won Sixth Man of the Year two years ago) or whomever else. Davis is an incredible scorer and a terrific defensive presence with his pterodactyl wingspan. But we've seen Davis step up and lead his team out of the first round once, and a lot of that was Jrue Holiday.
The rest of the Lakers are all high-risk, high-reward guys. Danny Green was called "Icy Hot" by Spurs fans for his streakiness. Kentavious Caldwell-Pope has been great this season, but his consistency will always be a question mark. Dwight Howard's defense has started to rattle a little bit in the last ten games (107.3) and Rajon Rondo is still, you know, Rondo.
This is not to suggest you should bet against the Lakers. I wrote two weeks ago why I believe in what they present. But this team is not some unbeatable juggernaut as their record would suggest.
Then there's the Clippers. The Clippers present a maddening team to fully appreciate. Paul George missed the first month of the season, so you want to throw those games out. You want to throw out all the games Kawhi Leonard has missed with load management.
With Leonard and George on the floor, the Clippers are 11-3 with a +14.6 net rating. They, predictably, have run roughshod.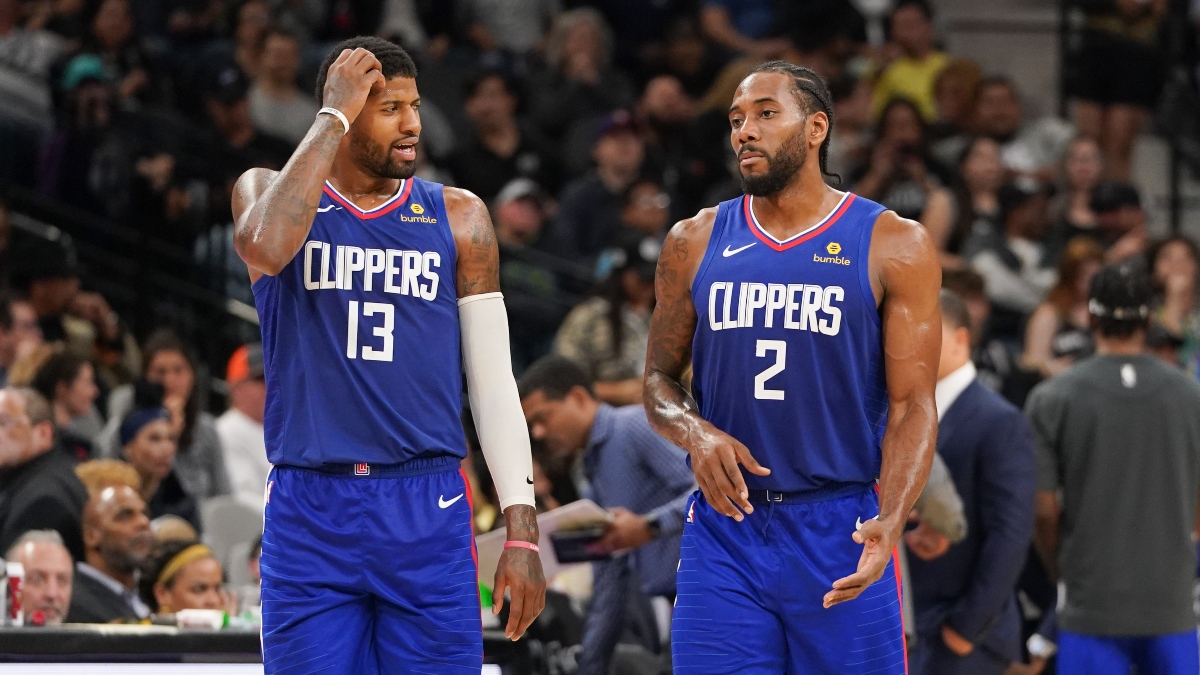 Only six of those games have come vs. teams over .500. They're 4-2 in those games, beating the Raptors on a back-to-back at home, the Celtics in a close one late, the Rockets in a close one late behind a near-miracle comeback, and Dallas.
Now, that's nitpicking for sure. The Clippers are awesome and can absolutely win the title.
But for all of Kawhi Leonard's awe-inspiring exploits, here's what we have:
2014: Wins Finals MVP mostly for locking down LeBron James but not being the focal point of the offense.
2015: Lost in the first round to the Clippers
2016: Lost in the second rounds to the Thunder
2017: Injured vs. Warriors, he gets an absolute pass here
2018: Absent/injured
2019: Won title with Raptors after four-bounce miracle vs. Sixers and after Kevin Durant and Klay Thompson both suffer series-ending injuries
So with Kawhi as the best player on his team, he's got two conference finals appearances and one title. Pretty good! But his teams have also been beatable.  Again, I get it, this is holding him to an impossibly high bar. But Leonard, who continues to deal with that leg injury, hasn't been an unstoppable force.
Paul George, similarly, has had issues since leaving the Pacers. George lost to LeBron's Heat in Indiana, just as the Rockets lost to Curry's Warriors. But George went out in the first round in consecutive years in OKC, sparking their blowup. George was clearly injured last year, but losing to Utah in 2018 remains a blemish. It's been a long time since Paul George made a deep playoff run.
Meanwhile, the Bucks are on pace for the third-best record in NBA history, the Sixers continue to beat enough teams while not having played their best basketball. In the West, the Mavericks are absolutely tearing through teams with their offense hot as blazes and Denver's very quietly great.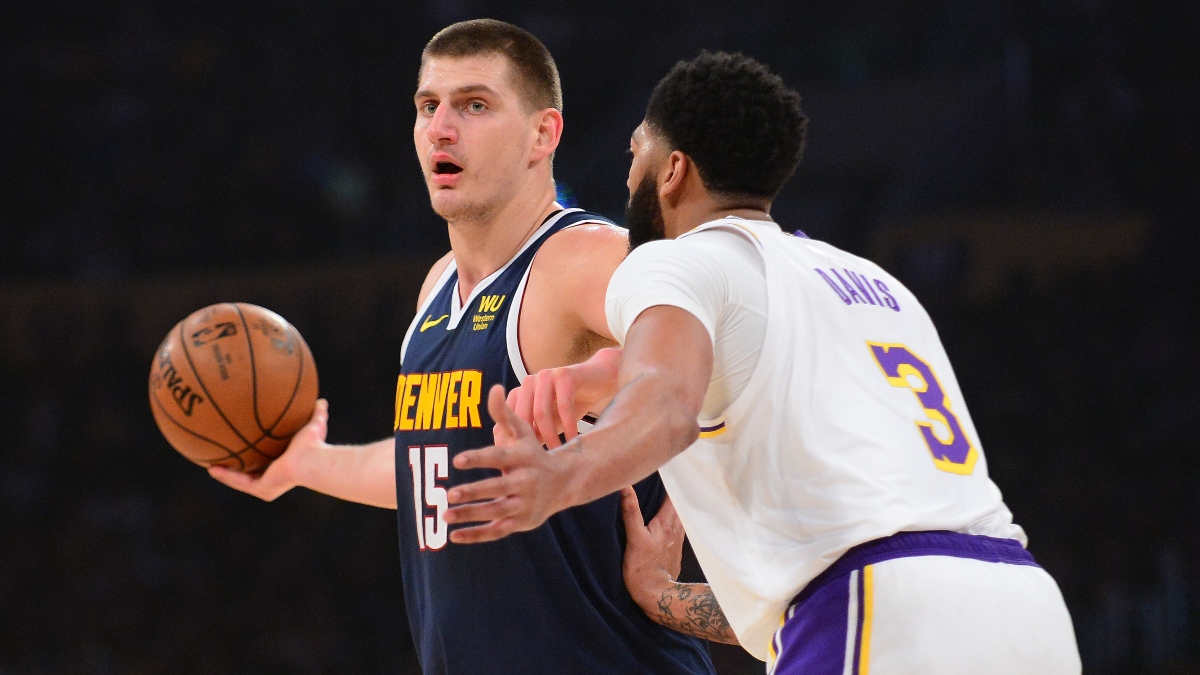 I don't believe Denver can beat the Lakers' lobs to the rim, but I think Paul George and Kawhi Leonard's perimeter brilliance might be a little less than crucial in a series vs. Denver where the opponent's best player is a center.
Houston's shown it can match up with the Clippers, and you can believe Houston's three-point volume will give the low three-point-rate Lakers issues.
My point here is that Wednesday's contest certainly is a huge matchup — it should be a great game if LeBron James plays. But we seem to be investing in a narrative that these two teams are playoff-unassailable instead of recognizing that so much of what happens in April is still going to be dictated by luck and matchups.
The Golden State Warriors always felt like fait accompli, decided in advance with no chance of adjusting or altering it. These teams seem more like projection of narrative.
The Lakers and Clippers can win the title; they should be among the title favorites (with the Bucks). But there's a lot more to this NBA season than whatever happens on Christmas.
How would you rate this article?