The Do's and Don'ts of Using Daily Fantasy's Favorite Meme: The Burning Money GIF
The Burning Money GIF is a divisive phenomenon. Whether you love or hate it, you need to embrace it…for better or for worse. In the past month, it has increased exponentially in popularity. If it was a stock, it's current charts would look like Bitcoin's circa December 2017. If it was a disease, it would rival the bubonic plague. If it was an app, it would surpass Pokemon Go.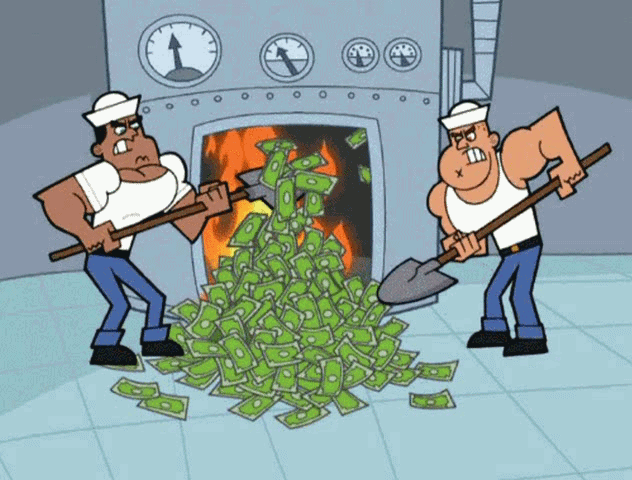 If you follow @FantasyLabsNBA, you know exactly what I'm talking about.
Our story begins in 1965 when Elmer Earl "Butch" Hartman IV was born. Hartman would go on to attend the California Institute of Arts where he learned to be an animator. What he didn't, and probably still doesn't, know is that one scene he created would become one of the most popular GIFs in our gambling world.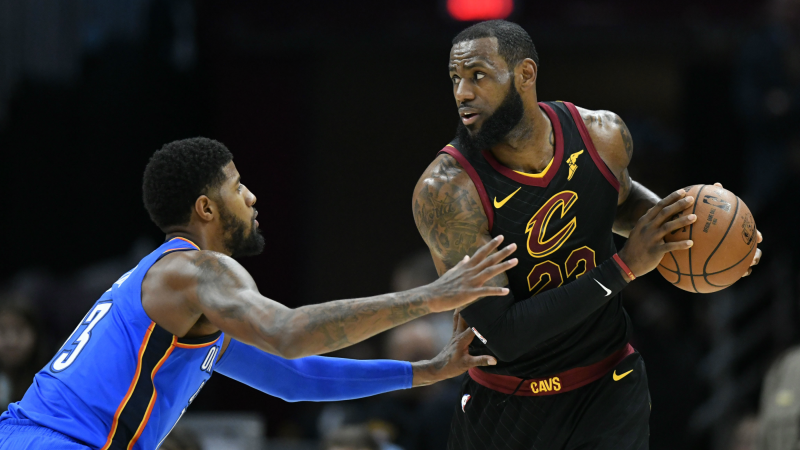 If you were a child in the early 2000s, I don't need to tell you what show the famous GIF came from. The animation style is a dead giveaway.
If not, I'll have you know that it came from Hartman's most successful venture: The Fairly Oddparents. A show about a boy named Timmy Turner who has two fairy godparents that grant him every wish he desires.
The particular episode that yielded the GIF was "Beach Bummed". When Timmy wishes he was bigger and stronger due to unwanted bullying at the beach, he is mistaken for a sea monster. Who but the Dimmsdale Sea Monster Response Team comes to the rescue. Our two favorite characters happen to be lowly deckhands aboard the SRT's blimp.
Now that you know the origin, let's dive into it's use, or misuse, on Twitter.
Do's and don'ts 
In a perfect world, the burning money GIF is used to express anger due to either a late scratch after lock or a lineup-crippling injury during the game. The chalkier the player, the better. If a big name or chalky starter for an injured player gets hurt before hitting value or any time before the fourth quarter, you better be racing to reply to FL's tweet. Sometimes I can't even help myself.

What you shouldn't do is be late to the party. If you don't see the injury tweet within 30 seconds of its posting, don't waste your time. Someone else beat you to the punch.
You also can't use it if the player has exceeded 5x value. Sorry guy, but you can't expect to hit 300 points with every lineup. You should also refrain from using it when the game is in the 4th quarter. You probably lost a handful of points, but not enough to warrant the burly shovelers.
There is some gray area regarding players who were listed questionable all day, such as Russell Westbrook recently. While you're taking a big risk rostering him in the first place to go contrarian in hopes that he does play, you can't expect that he will. However, the linked tweet above garnered 39 likes, one of the highest totals I've seen in the recent craze.
Best uses
January 17th, 2018: Jordan Bell Gets His Ankles Broken
With Draymond Green sidelined, Jordan Bell was inserted into the starting lineup. He was straight cash, homie, as he was owned around 30% across the Draftkings tournament slate and likely even more in cash games. Much to the dismay of all who owned him that night, he was put on a poster and sent to the nurse's office less than 30 seconds into the game after accumulating a grand total of zero DFS points. Cue the GIF.
February 7th: The Infamous Leaky Roof Incident
Normally, rain doesn't factor in to one's basketball DFS analysis when creating a lineup. Definitely a concern for baseball, something to consider for football, but generally not something to toss into the basketball equation. Except for the other day, when the shingles fell off the roof of the Smoothie King Center and the resulting leaks ultimately postponed the game. When @BrownMorrissey asked how Draftkings dealt with such a situation, @McCartyConnor gave him the answer.
Worst uses
January 31st: This game was headlined by Terry Rozier's triple-double in a blowout victory over the Knicks. However, Marcus Morris had a fine game himself. Priced at $5200 on Draftkings, Morris went for 33.25 DK points, his third-highest total of the season, before leaving the game with an injury. Though he easily surpassed value, @MSpecicher716 just couldn't help himself. If you were relying on more than 6x value from Marcus Morris, you probably don't have money to burn to begin with.
Any time Anthony Davis goes to the locker room: I know what you're thinking, "Mahky, that's a perfect freakin time to use the GIF." I know, I know, but is it really? With great risk comes great responsibility and the Brow is maybe the riskiest play in the league. There's a 50% chance he goes for 70 and a 50% chance he's headed to the locker room. If you play him, you should almost assume he goes to the locker room at some point.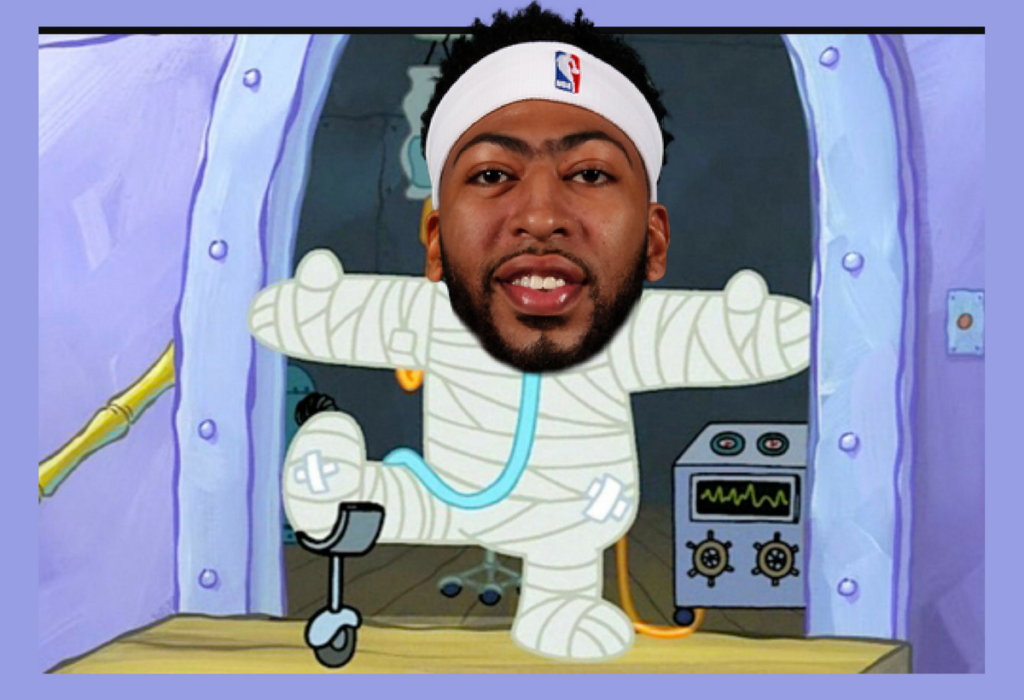 There's everything you need to know. Keep your eyes peeled to @FantasyLabsNBA and let that money burn.
How would you rate this article?