The Warriors Are Over, Long Live The Warriors
Credit:
Kyle Terada-USA TODAY Sports. Pictured: Steve Kerr and Steph Curry
The "best" will always be a subjective concept, built on whatever framework is being applied. If we talk about the best NBA team ever, some will point to rings, and use those early Celtics teams playing milkmen and mechanics. Some will point to the 80s Lakers because, well, they were cool.
Most will point to Jordan's Bulls, with six titles only temporarily interrupted by his retirement. In that span. Between 1991 and '93, the Bulls beat their opponents by an average of 9.1 points per 100 possessions, while winning three titles. From 1996 (the first full season after Jordan's return) to '98, they won by 11.2 points per 100 possessions.
I'm old enough to have watched that team. The reason I will maintain that Jordan is the GOAT no matter how much more I prefer and appreciate LeBron James' game, is that with Jordan you simply knew he was going to win. This was Jordan:
Only, you know, he did win and didn't get suckered by Bezos with a ray gun.
In the conversation, however, will be the Warriors, as they emerged in 2015 from near nowhere and became an absolute juggernaut, tearing teams limb from limb for four years. Three titles and two Finals losses, one of which took the most incredible comeback (and the greatest collapse) in Finals history and the other took a deluge of impossible-to-overcome injuries.
The Warriors from 2015 to '19, the Warriors beat opponents by 9.1 points per 100 possessions, on par with that first Jordan run, and against an arguably better level of competition. (That last point is where the subjectiveness rears its ugly head.)
They were world-beaters, a juggernaut, a universe-shredding superweapon. It needs to be noted that back in 2014 when they had Steph Curry, Draymond Green, Klay Thompson, and Andre Iguodala, they were a first-round-out to the Clippers. Had they faced a team other than Denver the year prior in 2013, they were likely a first-round-out then, as well.
Steve Kerr has never really gotten enough credit for what he did to transform them from a really good team with really good players into one of the greatest teams in NBA history. If you told me we were using a time machine to set up 2017 Warriors against 1996 Bulls, on neutral court I'm probably making the line Warriors -2.5 based on 3-point performance and the confusion of Bulls players to things like "smartphones" and "Kevin Durant shooting jumpers."
They were ferocious defensively, they thrived in havoc, they would wipe teams from the face of the planet and then put starters back in up 30 just because they could. I often said the Warriors were so good they sometimes bent reality.
And all of that is over.
---
Because the Warriors were so good and so successful, so likable and played in such a big market, they get the benefit of the doubt at nearly every turn. So what's happened to them over the past eight games going back to last year's Finals has generated deserved sympathy but also a universal "watch out, because they'll be back." To wit, my Action Network colleague Wob:
it's happening again. this is a carbon copy of the San Antonio Spurs 20-win '97 season before the Tim Duncan draft. David Robinson only plays six games. Chuck Person sits out season with injury. we all know what happened next. get your jokes off now because GS has the blueprint. https://t.co/3bXnovpyAs

— Rob Perez (@WorldWideWob) November 2, 2019
The Warriors will tank, they will get the No. 1 pick, and then they will return to dominance — or so the thinking goes.
But I'm not buying it … for about a million reasons.
Let's start with who these Warriors are now … or rather, who they'll be when the season tips for the 2020-21 season.
Steph Curry will be 32. An undersized, aging point guard with a history of serious ankle injuries is not a great formula. Curry will be the best shooter alive, very likely ever, for the rest of his career. That part won't go. But his already good-enough-at-best defense will get worse. His ability to create separation off-ball will get worse.
Curry will still be an impactful, helpful player but the slippages will be slight. We've seen it with Hall of Fame guard after Hall of Fame guard. While Curry is an outlier in so many ways, the one area where he's never been ahead of the curve is physically.
Green and Thompson will both be 30. Thompson will be coming off an ACL. That surgery is not nearly as big of a deal as it used to be, but it's often a full year before players are really"back," which would put Thompson at 31.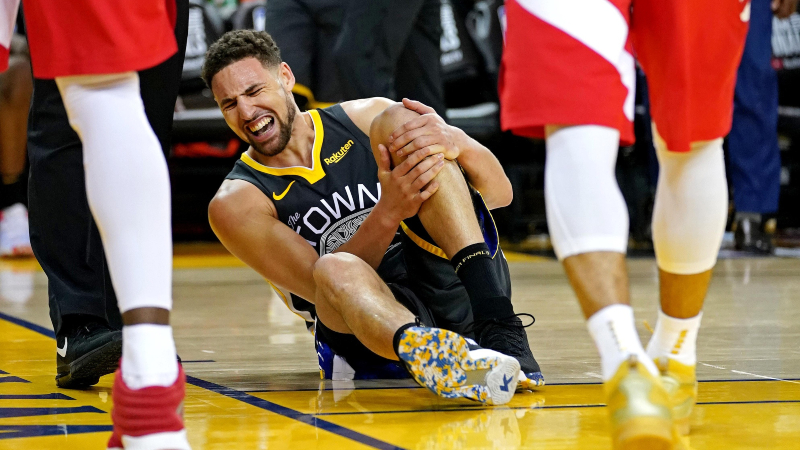 Green will play this season and have to suffer the ignominy of every team absolutely unloading on the Warriors as revenge for the last five years of misery they gave everyone else. Or they'll sit him, sparking concerns about Green's future conditioning, a worry shared by several league executives who were considering a pursuit of Green in free agency before his extension this summer.
Now, that's not fair to Green, given that he's consistently responded when challenged about his conditioning, as he did in 2018. It's another block in the stack, though.
Those three will still be good, for sure. That's the core of a playoff team. Those three also make up $100 million in cap space. That's before D'Angelo Russell's $27.2 million. Even if the Warriors move Russell this season, for say, Robert Covington, Jeff Teague and a pick, they're still going to be strapped.
No one really appreciates role players. They're replaceable. But they're just not replaceable at a high level. Losing Shaun Livingston and Andre Iguodala matters more than it seems, and finding new versions is frustrating. Having limited resources to do so makes it harder. While the Warriors have some useful young players like Eric Paschall and Jordan Poole, they don't have a supporting infrastructure. A trade of Russell helps but only so much.
Finally, there's the pick.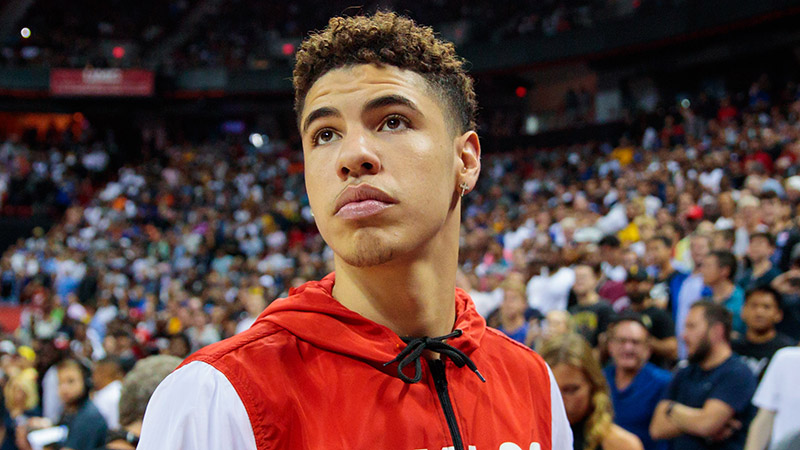 Let's say the Warriors manage to lose the most games in the NBA this season, which seems doable given that most of their roster seems like create-a-player excess files.
The top prospects in the draft appear to be James Wiseman, LaMelo Ball, Cole Anthony, all great players who will probably have great careers.
But you know what there isn't in this draft?
Tim Duncan. Sorry, sorry, I should have used his full name.
The Greatest Power Forward Of All Time, Tim Duncan.
Duncan was a can't-miss prospect. This draft does not look like it has a can't-miss prospect.
There isn't a LeBron in this draft. There isn't a Zion Williamson or Anthony Davis.
Maybe one of those guys actually is that good and we just don't know it yet. It's possible that in true Warriors fashion, a(nother) franchise-changing player will just fall into their laps the way Curry did a decade ago.
The more likely scenario is that the Warriors wind up with a really good player who isn't ready to simultaneously help the Big 3 contend for another title and fill in the gaps for whatever they lose as they age.
Or, to put it another way, if it takes that player two years to be ready, Curry will be the same age Chris Paul is now. Curry is a better player historically than Paul, and has fewer major surgeries on his body. But is 2019 Chris Paul someone you want to build your franchise around?
Now, look, I've buried teams too early before. I buried the Spurs after they came up short in 2013. Whoops. I buried Manu Ginobili like 18 times. I didn't bury LeBron James but I certainly scoped out the burial plot after last season.
Related: Steve Nash was 32 in 2007 when he led the Suns to within a Robert Horry hipcheck of the title. It's possible to pull it off. Kyle Lowry was also 32 last year, though he wasn't the Raptors' best player.
There are all sorts of ways the Warriors can do what everyone is saying and prove the naysayers wrong, follow the Spurs model, and reclaim what's theirs. But the odds are not in their favor. That Spurs team was already transitioning. Popovich took over coaching duties from Bob Hill during the tank season. The Spurs won the 1999 title in Duncan's second year in a weird, lockout-shortened season.
The Spurs' way is not a model. If the Warriors are going to return to the top of Mount Olympus, they'll have to find their own path, and it will be much more difficult than San Antonio's.
How would you rate this article?