Jaden Ivey NBA Draft Odds & Outlook: How the Purdue Guard Will Fare In 2022 and Beyond
Credit:
Michael Hickey/Getty Images. Pictured: Jaden Ivey #23 of the Purdue Boilermakers.
Jaden Ivey NBA Draft Profile
| | |
| --- | --- |
| Position | Guard |
| School | Purdue |
| Height | 6'4″ |
| Age | 19 |
| Class | SO |
| No. 1 Draft Pick Odds | +4000 |
March Madness is here, and this year's NCAA tournament brings a special treat since almost all of the top projected 2022 NBA Draft picks are actually playing on good, high-seed teams that could make a deep tourney run.
We're profiling the top four prospects on the board: Gonzaga's Chet Holmgren, Auburn's Jabari Smith, Duke's Paolo Banchero, and Purdue's Jaden Ivey.
Let's take a look at Ivey.
Best Guard in the 2022 Draft?

In a draft with three big men vying for the top pick, Ivey might be the top guard on the board. Simply put, Ivey can do things on a court that no one else in college basketball can do. He immediately pops as an NBA talent, an electric athlete that can go end-to-end in a heartbeat.
Watch Ivey and you'll see shades of Ja Morant with his style of play and relentless and sometimes reckless attacking, with a little bit of Shai Gilgeous-Alexander's ability to slither and wriggle to the rim mixed in.
At least once or twice a game, Ivey will make your eyes pop out of your head with an athletic play. In a draft somewhat bereft of top guard talent, Ivey stands out as the top 2022 guard prospect.
Key Strengths
Elite Athleticism
There's little question about Ivey's most elite trait. It's his outrageous athleticism, and it pops within minutes of tuning in to a Purdue game. Ivey is not quite the athlete or prospect Ja Morant was, but that's no real critique.
Morant was averaging 25 points and 10 assists a night, ridiculous numbers at any level, and he's a nuclear athlete like few in NBA history. Ivey is not at that level, but he stands out similarly against college competition.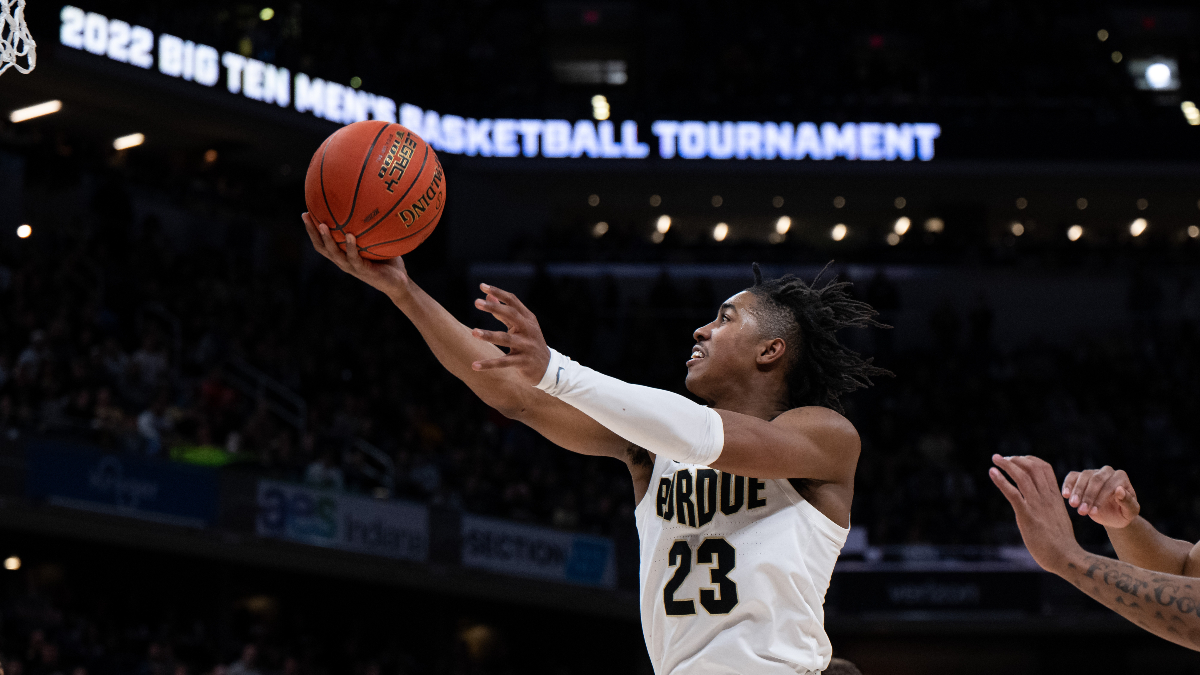 In the Big Ten tournament, every Purdue game saw Ivey make a play no one else in college can make. The Boilermakers play a traditional big man at all times with both Trevion Williams and Zach Edey future pros themselves, and Purdue insistently plays through the post.
But when Ivey gets even a glimpse of daylight in transition, he can hit a crease and go 0-to-60 in a heartbeat, slicing through the defense and jamming on the opponent.
High-Level Acceleration, Change of Direction
For Ivey, even a 1-on-3 can quickly turn into a 1-on-0 since he can accelerate faster than anyone on the court. That pops in transition but it works in the half court too when Ivey gets even a sliver of space. Against Rutgers, he repeatedly turned the corner on a defender and attacked space in the paint.
Ivey has a long stride and a smooth, natural Euro step, so he glides into the paint like Gilgeous-Alexander. He also has impressive body control and touch at the rim, so he's able to contort his body and finish through contact. Ivey's deceleration is almost as strong as his acceleration, so he can get past everyone else but still slow down enough to finish at the rim.
That body control is also evident in his ability to change direction at breakneck speed. Any guard that can put this sort of pressure on the rim this constantly will always have a role in the NBA.
Notable Weaknesses
Room for Growth as a Passer
Is Ivey a point guard? The jury is still out on that question. Ivey hit 100 assists for the season in his final conference tournament game, and he's more of a reactive passer than a true creator.
He can create buckets for himself but isn't yet using all that rim pressure to consistently find good looks for his teammates. Ivey makes solid pick-and-roll reads on drives, but nothing spectacular.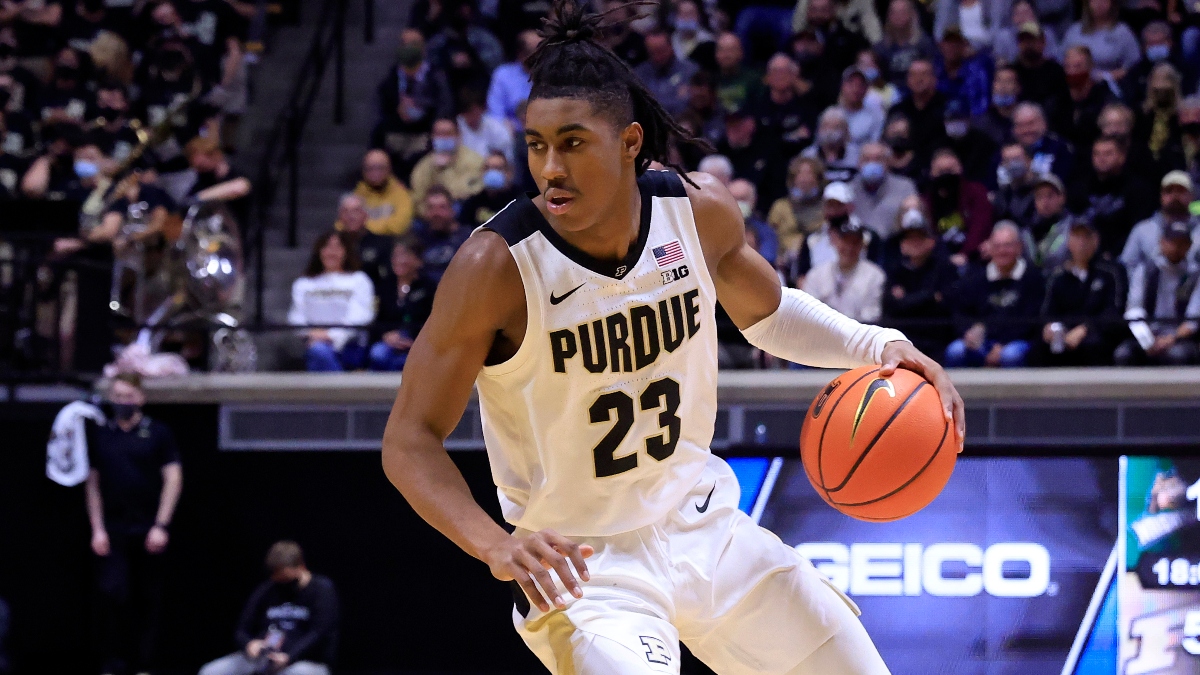 Again, team context is important. Ivey plays off the ball for Purdue, and the Boilers run most of their offense through the post anyway, but that doesn't mean he can't shoulder more of the load in the NBA.
Still, you wonder if Ivey might be most similar to Tyrese Maxey, who was pretty good as a lead handler but has been even better off the ball attacking space in advantage situations now that James Harden has arrived.
Jump Shot is a Work in progress
As a freshman, Ivey made only 25-of-97 3-pointers, an ugly sub-26% from behind the arc. This year Ivey made more than twice as many 3s. He's made 58-of-163 as a sophomore, increasing his percentage to 36%. But Ivey's free throw percentage has stayed mostly static and fairly mediocre at 74%, and he's certainly not a knockdown shooter.
Watch the shot, and you can see it is a work in progress. It's a flat shot with a low release, almost a set shot with very little jump, and the flat arc often means hitting the rim at a weird angle.
It wouldn't be a surprise to see Ivey totally remake his shot in the pros. That elite athleticism will be muted if opponents can sag off Ivey and dare him to shoot at the next level.
Overall Draft Outlook and NBA Projection

Ivey is the top guard in the class right now, but that says as much about the draft class as it does Ivey.
He's not necessarily built to come in and be the lead engine of an NBA offense — there just might not be that player in this year's draft. Then again, teams can only draft from the eligible players, and who's to say Ivey won't continue to grow and improve like he did so much this year?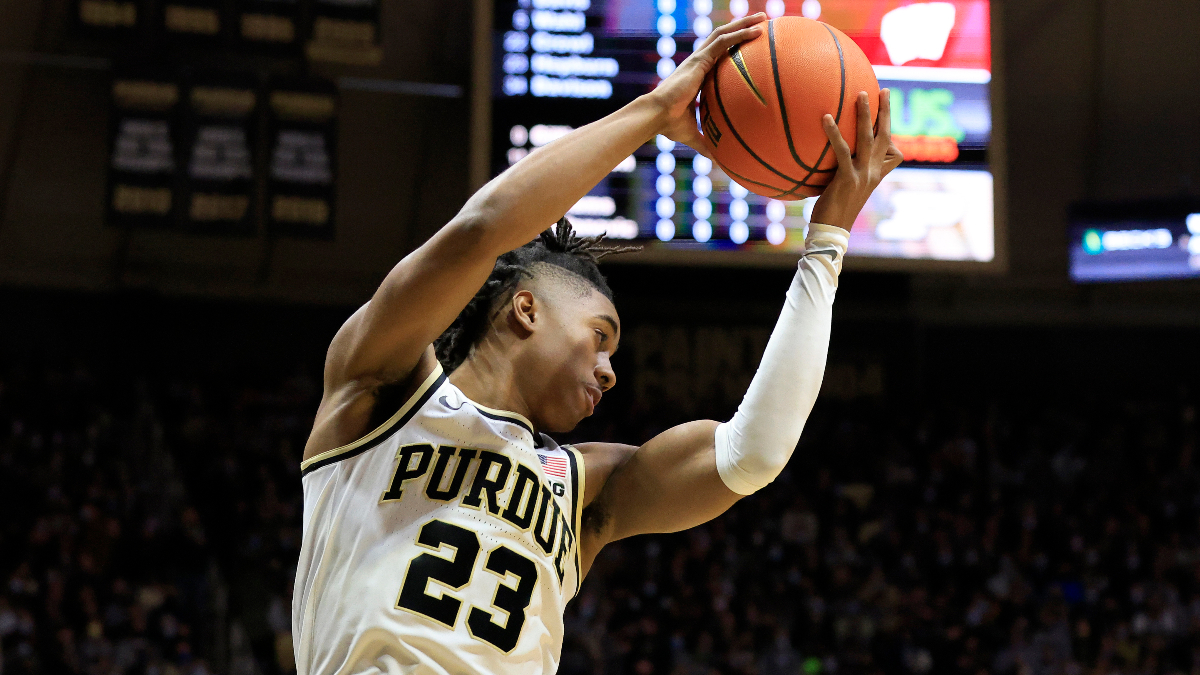 Ivey's athletic profile should hold up at the next level, so if his shooting or passing develops too, watch out. A big tournament run to the Final Four could push Ivey into the top three or maybe even make him a long shot for the No. 1 pick if the right team wins the lottery and strongly prefers a guard at the top.
For now, tune in and watch Ivey and Purdue this March. He's one of the most electric players in the country, and we're going to be watching Ivey play basketball and slice through defenses for a long time to come.
How would you rate this article?
This site contains commercial content. We may be compensated for the links provided on this page. The content on this page is for informational purposes only. Action Network makes no representation or warranty as to the accuracy of the information given or the outcome of any game or event.