Justin Phan's 4 Tips to Betting the NBA Playoffs
Credit:
Kevin C. Cox/Getty Images. Pictured: Kawhi Leonard
Welcome to the NBA Playoffs, Bubble Edition.
With all of the variables at play, I wanted to put together my quick guide to betting the postseason. Many of these tip involve using our brand-new Labs NBA Insiders tool, which went live just in time for the playoffs. Watch the video below for more info on everything that's housed within the tool.
[Become a Labs NBA Insiders member to continue getting Justin's real-time pick alerts and projections]
---
1. Track injuries and anticipate news before it breaks
My betting process starts with this page: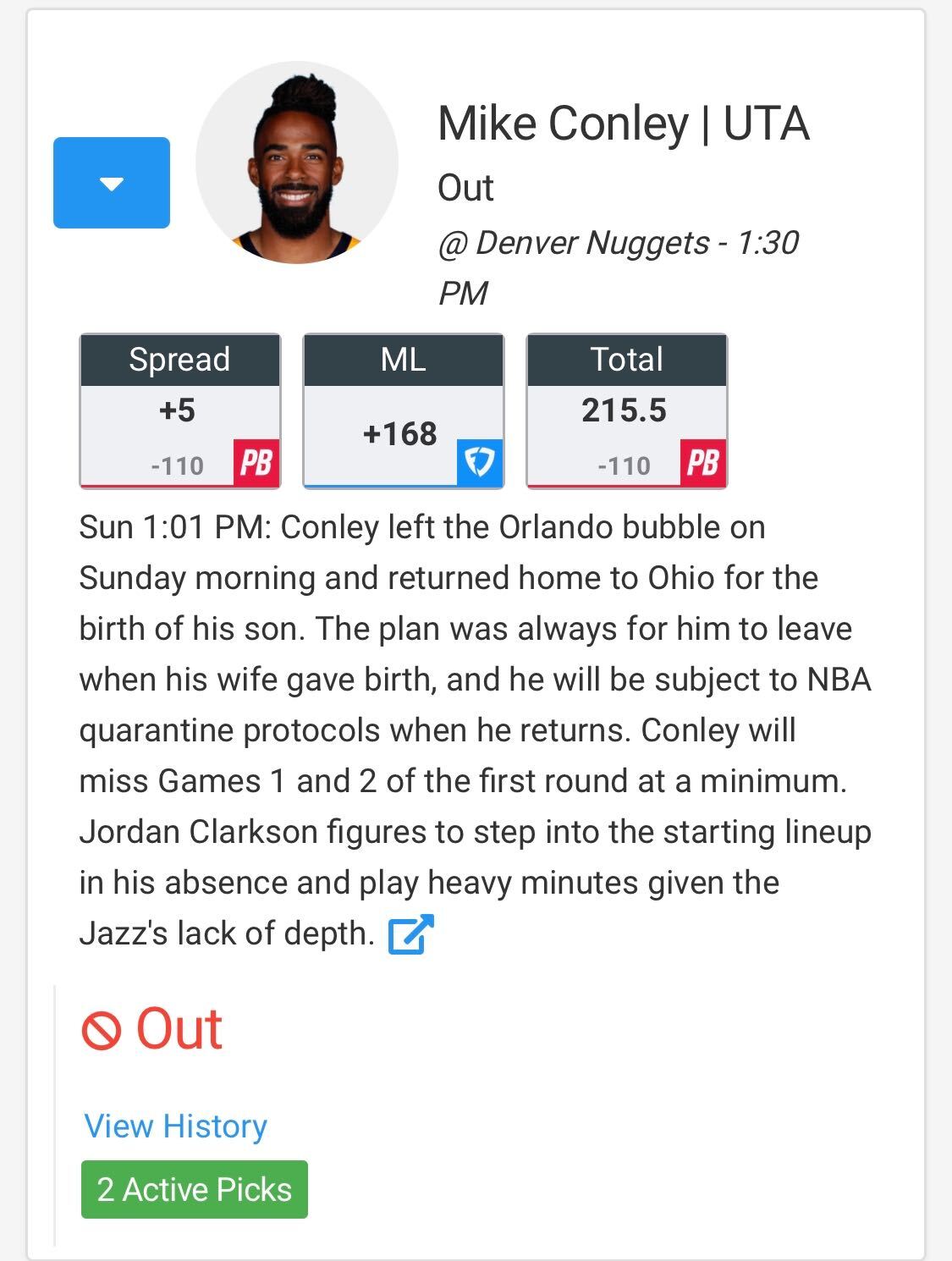 It houses the fastest and most reliable news feed in the industry, powered by our @FantasyLabsNBA team. Following the news in real-time remains one of the biggest edges you can have when betting the NBA, which is why I always have this page up on my computer.
Is a player closer to probable or doubtful for a given game? When will an injured player return to a series? Knowing the answers to these questions and anticipating news before it breaks is a huge key to beating the market in the NBA playoffs.
Our news feed takes all of the leg work out of tracking player injuries inside the bubble, a process made more difficult by the limited number of reporters on-site to cover teams. We analyze shootaround videos, pre-game press conferences, and everything in between so you don't have to.
Our proprietary %play metric will give you an up-to-the-minute indicator of a player's chances of playing, and our player projections are always updated based on all of the latest news.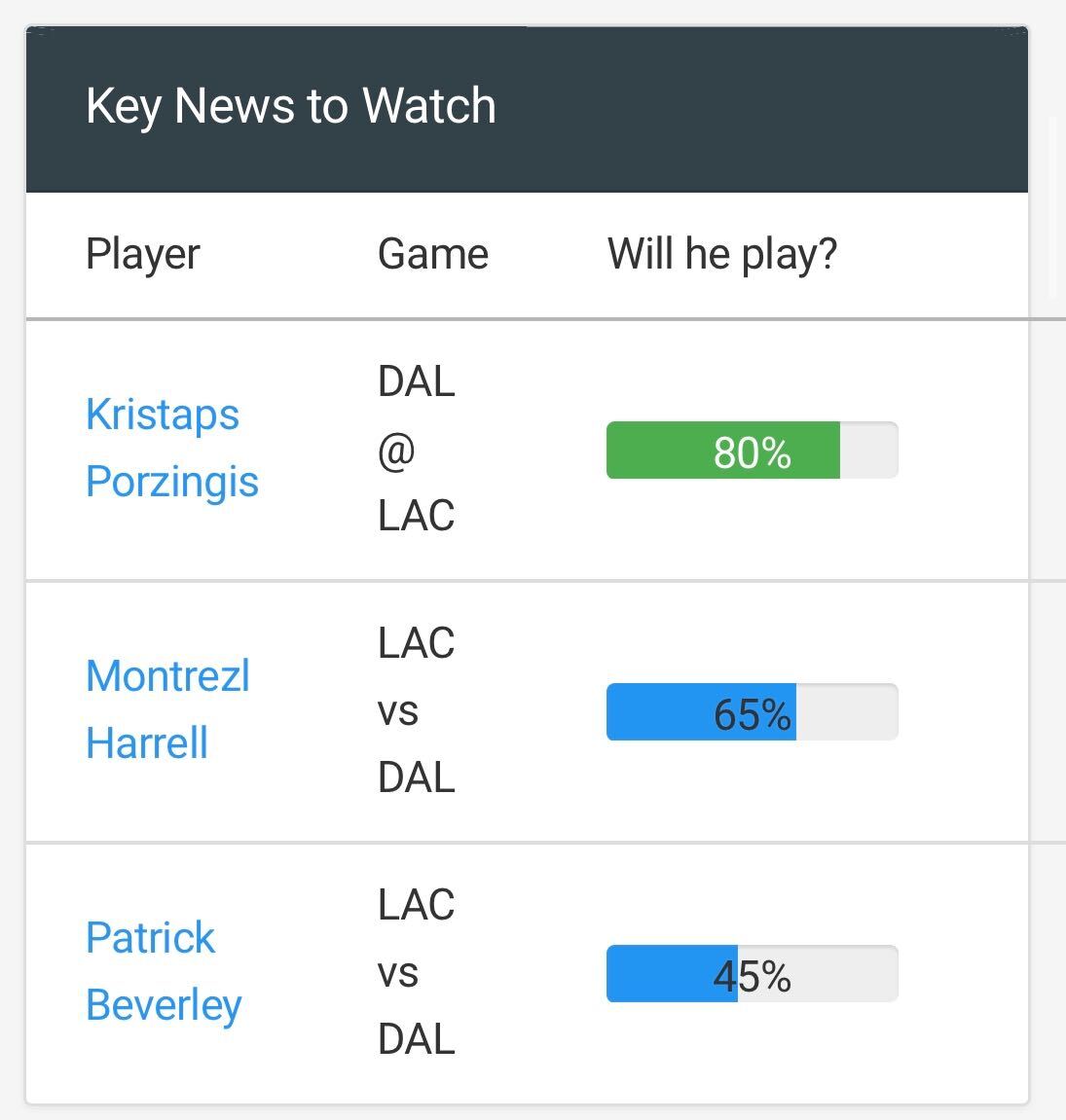 Russell Westbrook, Gary Harris, Will Barton and Patrick Beverley are some of the bigger names I'll be keeping close tabs on heading into the playoffs. Any changes in their timetables — both good or bad — will impact my projections and could ultimately result in me making game and/or futures wagers.
2. Leverage news and projections to spot inefficiencies in the futures market
We don't often see players miss games due to injury in the playoffs, but when it happens, it often has far-reaching impacts beyond just the next game. The edge with news is arguably greater in the playoffs than it is in the regular season. While the sharpest books are now very adept at pulling game lines off the board or adjusting them after news breaks, they are still slow at doing so with futures.
The second-biggest bet I've ever made (second to Mayweather-McGregor) was on the Warriors to win the Western Conference Finals in 2018 right after Chris Paul suffered a hamstring injury during Game 5. The Warriors were still plus-money to win the series at that point since they were down 2-3, but books didn't properly adjust the futures markets for the likelihood that Paul would miss Games 6 and 7.
When injury news breaks during the regular season, your window to act could be measured in seconds. That isn't the case in the playoffs, where you'll often have an extended period of time to act on a number of futures markets. Whether it's the series price, the number of games a series will go to, conference odds, title odds, or any number of other futures markets, there is a ton of opportunity to find value.
As part of the Playoff Guide offered to Labs Insiders members, you'll get access to my personal probabilities for every title, conference or series bet, along with the best lines available for each in the market. We'll identify the biggest differences between my probabilities and the implied probabilities from those best lines to identify the biggest edges in the futures market. I'll be updating my futures projections in real-time throughout the playoffs to help you stay ahead of the market.
So far this season, I've been able to leverage my projections particularly well in the title market, where I've had the Clippers at just under 28% to win it all. That's consistently been one of the biggest edges I've identified when comparing my projections to the market, and I've been able to get a good amount down so far at +350, +325 and +320. The Clippers are now down to around +275 at a lot of the sharpest books, but luckily there are still some +320s around, which you can easily spot within the Playoff Guide.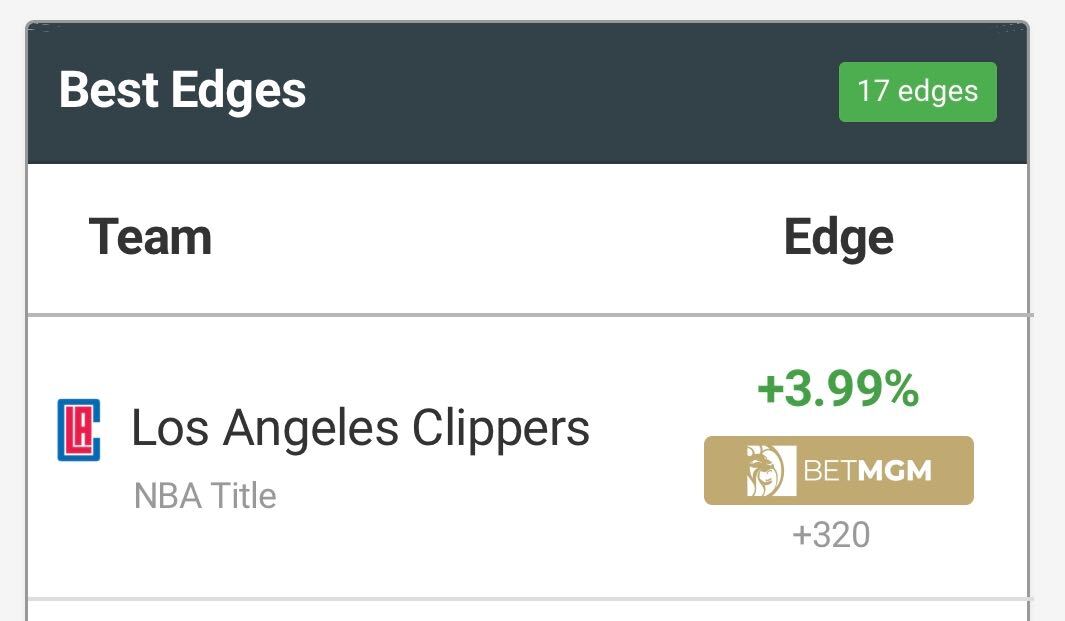 3. Look to target games with live bets
Pre-game spreads and totals will generally be very efficient in the playoffs, and will likely only get sharper as a particular series goes on. With teams playing each other at least four times on the same court without any sort of home-court advantage, the best opportunities to find value on a game may actually be in the live market.
The playoff schedule lends itself particularly well to live betting too with only one game on at a time. That makes it far easier to hone in on that game and identify any irregularities such as hot shooting due to regress, substitution patterns, lineup combinations and in-game pace.
Because of this, I'll be live betting far more in the playoffs than I would in the regular season. Moving forward, only Labs Insiders members will get instant push alerts for my bets in the app and be able to take advantage of both pregame and in-game value opportunities that arise.
Why are the alerts valuable? The past two NBA seasons, my bets have beat the closing line by an average of 8.1%.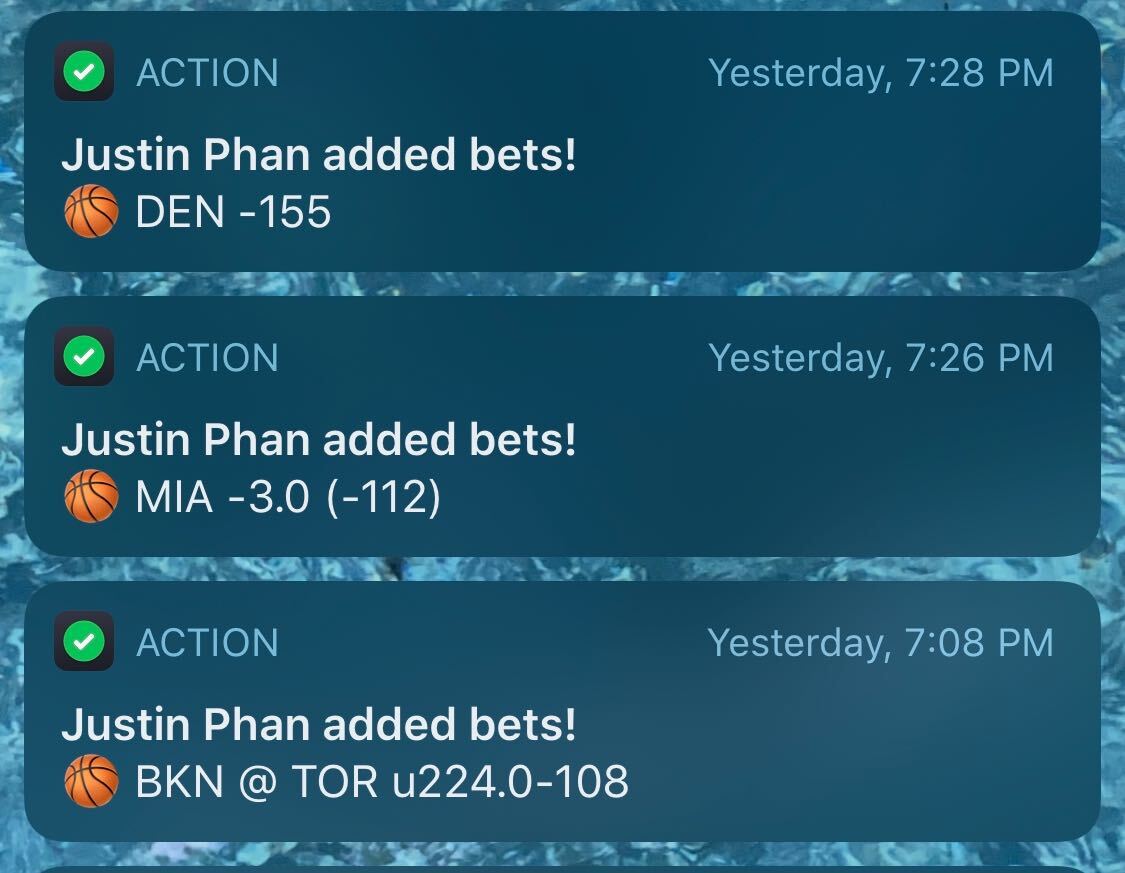 4. Always shop for the best line
There are some situations where I'll have strong conviction on a particular side, but the majority of the time I'm just line-shopping and looking for the best possible number. One of the biggest mistakes that the average bettor makes is not realizing how much half a point on a spread or a few extra cents in vig matters over the long run.
Friday night was a perfect example of this where I had the Labs Insiders Markets page up with an eye on the Blazers-Grizzlies play-in game. I was able to identify and get down on the Blazers moneyline at a good price (-227) but continued to monitor the page afterward to see if I could get even more value. Less than 15 minutes later the Blazers moneyline shot all the way up to -385 at one point with the Grizzlies at +323. Even though I liked the Blazers to win, I jumped on the Grizzlies and took the freeroll.
During that same period of time the Blazers moneyline surged, the Grizzlies got up to +6.5 on the spread. I ended up grabbing that as well for value, and that very well could have been the difference between a win and a push if Ja Morant hadn't hit that 3-pointer with 2.1 seconds left.
[Become a Labs NBA Insiders member to continue getting Justin's real-time pick alerts and projections]
How would you rate this article?