Wob: With Steve Mills Gone, Is Masai Ujiri Up Next for the Knicks?
Credit:
Maddie Meyer/Getty Images. Pictured: Steve Mills, former General Manager of the New York Knicks.
He's gone.
The 'he' in this case is not the 'he' that many Knicks fans chanting "Sell-The-Team!" intend the chant for, but it's as close as it gets. Think of when Phil Leotardo put out a hit on Silvio Dante at the end of The Sopranos, it wasn't Tony, but, it sent a clear, franchise-changing message to everyone involved.
That's what we're dealing with here today in the Mecca of Basketball. Nobody died, and there are going to be some people not mentioned in the reports who probably lost their jobs, which should never be celebrated, but the bottom line is Steve Mills is gone.
The notorious, consigliere basketball henchman of James Dolan, who not only survived every nuclear apocalypse within the Madison Square Garden front office, but seemingly got promotions too, is no longer the President of the New York Knicks.
Fans are going to celebrate. When the team hasn't made it past the second round of the playoffs in more than two decades, you naturally overreact to any sort of W you can get — especially firings.
Cancel culture loves nothing more than the downfall of others, it's just the way society operates in 2020. Now in the wake of this news, we have to ask: will this actually work?
---
Love betting the NBA? Check out PointsBet, where Action Network users can access an exclusive promotion to get a 200% deposit match (deposit $50, bet with $150). No strings attached. No rollover required.
---
Considering the precedent of past Knicks presidents, the answer is likely to be 'no'. After the reign of Ernie Grunfield ended in 1999, the Knicks have shuffled through Scott Layden, Isiah Thomas, Donnie Walsh, Glen Grunwald, Phil Jackson and now Mills.
Other than one 54-28 season in 2013, which resulted in a conference semi-finals defeat to the Indiana Pacers in six games, the franchise's prestige has trended down since the glory days of the 90's.
Every franchise has bad years; even the San Antonio Spurs missed the playoffs at one point during the rise of the Ottoman Empire. But you have every right to question if it's the players who are responsible for 20 years of ineptitude or the management's assembling the team.
With so much chaos, propaganda, and negative press surrounding the Knicks in the country's most harsh media market, often times the answer is the front office. Fair or not, "FIRE DOLAN!" chants have drowned out any boos aimed towards the players for some time now.
It's why the Knicks seem to be in the news every month for ejecting a fan, because Dolan is probably tired of hearing it said to his face in his establishment of business.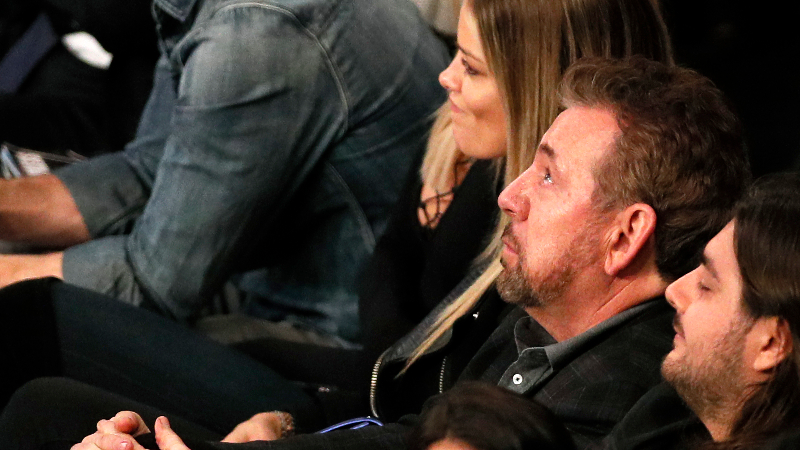 Thus, we have reached an impasse. Mills is gone, but will anything ever change as long as Dolan is at the helm? The answer to this is probably 'no', but that doesn't mean things can't improve.
Let me make this very clear: the more you chant "SELL-THE-TEAM!" the more Dolan is not going to sell the team. This is his business, whether you like it or not, and he continues to dig his heels in to the trench every time his reputation is called into question. As opposed to threatening him or insulting him, Knicks fans should be working to collaborate with him.
A simple town hall where he sits and listens to 100 season ticket holders' feedback will suffice, or a setting in which fans can deliver constructive criticism the same way Lord Altrincham (played by John Grigg) walked into Buckingham Palace with a plan of action and convinced the Crown to renovate millenniums of tradition.
It's the only way something productive will ever get done, and to get respect you often times have to be willing to give some. Fans are as guilty of this as anyone working for the front office, and while fans can always defend their actions by saying "we are the paying customers," it just doesn't matter when NBA governors are making freight trains of cash from BRI whether fans buy tickets or not.
So what is the action plan? Everyone's first thought is Toronto Raptors President of Basketball Operations Masai Ujiri. Sign him at all costs, right?
He has the inside track to Giannis Antetokounmpo — whose free agency is looming in the near future. This is the same exact rhetoric that preceded Phil Jackson's tenure, the "calm before the storm" stage in the Knicks' Circle of Life.
However, someone's got to bring us back down to Earth here to remind fans that Ujiri remains more of a dream than a reality. He is not only regarded as the league's most-talented executive after what he just accomplished in 2019 — acquiring Kawhi Leonard and winning the Raptors' first NBA Championship — but returning this season with yet another title-contending team despite losing their Finals MVP.
Why would he ever want to leave this perfect situation that he created for himself? The answer is a combination of: 1) Money (James Dolan has never shied away from overpaying for what he really wants) and 2) Glory.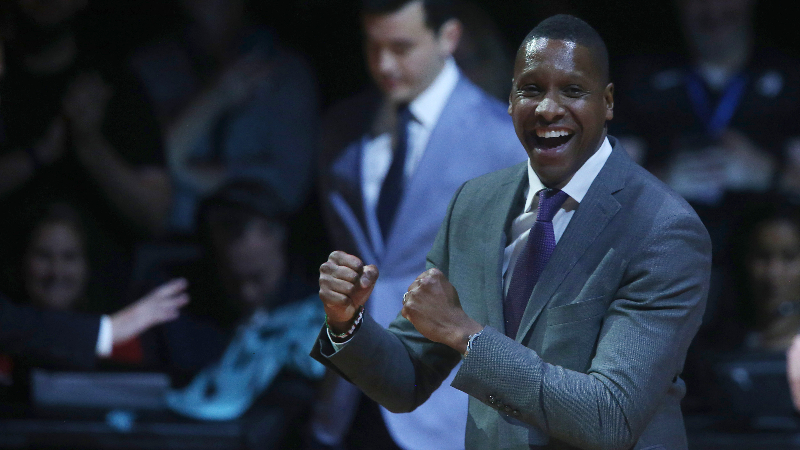 Whoever is responsible for resurrecting this franchise and winning a championship in basketball's biggest market will surely rise to a level of basketball divinity unforeseen by any mortal human.
The problem here is that Ujiri is under contract with the Raptors through the end of the 2020-2021 season. To solicit Ujiri's services, the Knicks would be required to … gulp … trade assets for an executive. This would not be the first deal of its kind, as the Clippers in 2015 traded a first-round pick to the Celtics for Doc Rivers.
But if Ujiri's intentions as the Knicks President are founded on winning at all costs and not his own bank account, it would be a catastrophic decision for Ujiri to approve trading the draft picks the Knicks acquired in the Kristaps Porzingis trade — the only compensation for whiffing completely during this Summer's free agency — so that he could begin the rebuild a year early.
It would honestly be the most Knicksian thing of all Knicks decisions ever.
Dolan has already had converations with one possible candidate, sources tell ESPN. The process for a successor is likely moving faster than the time needed to wait on an Ujiri courtship. https://t.co/9oFeARMvFY

— Adrian Wojnarowski (@wojespn) February 4, 2020
And this is why it's not going to happen. Ujiri is going to be made a gazillionare by some team at some point, so expediting the process of adding these zeroes to his name is not likely a priority as of today.
The only trump card of this theory in play is if he knows something about where Giannis wants to play in 2021 that we don't. Only two people can truly speak to this, and I can assure you it's not the person writing this or any of you reading it.
Are the Knicks back? No. Are they going to be back soon? Probably not. But was Mills' firing today the first, necessary phase to beginning the franchise resurrection process? You're damn right.
I have no clue as to who will run the Knicks next, but I have one idea how they can earn back the trust of the league's best players … let's just say it requires James Dolan to finally come through in the Klutch.
How would you rate this article?