Tuesday's Knicks-Warriors Game Features Largest Spread of NBA Season
Credit:
Bill Streicher-USA TODAY Sports. Pictured: Knicks coach David Fizdale.
At -17, the Golden State Warriors are the largest favorites of the 2018-19 NBA season tonight against the New York Knicks (10:30 p.m. ET, NBA TV).
There has not been a spread higher than 14.5 this year, with the last spread of at least 17.5 coming in March when Houston played Phoenix.
Historically, dogs this large have fared well against the spread, going 45-36-1.
The New York Knicks are … not good. At 10-30, they are tied for the third-worst record in the NBA. The Warriors haven't been as dominant this year as in the recent past, but I think it's safe to say they are still pretty good.
Peg excellent and garbage against each other and you're sure to see some interesting betting lines. At -17, the Warriors are the largest favorites of the 2018-19 season by a full 2.5 points, per Bet Labs.
They actually reached as high as -18 this morning, but the line has since dropped. Surprisingly enough, the Knicks are getting 53% of bets and 75% of the cash. There's a reason why folks don't trust Golden State, though.
At just 16-24, the Warriors are tied with the Wizards for the WORST team in the NBA against the spread (ATS). They've covered in just three of their past 13 games.
However, the one spot they have done well in is as big favorites, going 10-4 ATS. Do the math and you'll see that they are just 6-20 ATS in any other situation.
The Warriors' dynasty hasn't performed particular well as gigantic favorites, going just 21-28-2 ATS when favored by at least 15 points.
Dating back to 2005, 15+ point favorites are 148-163-9 ATS (47.6%) overall, which drops to 36-45-2 ATS (44.4%) for 17+ point favorites.
In case you were wondering, the largest favorite we've ever tracked was back in March of 2008 when the Celtics were -22.5 vs. the Heat.
Celtics won 88-62. Sixty-two points …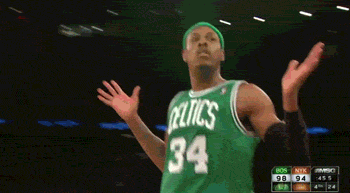 How would you rate this article?