NBA Odds & Pick for Grizzlies vs. Clippers: Side With LA's Depth at Staples Center
Credit:
Adam Pantozzi/NBAE via Getty Images. Pictured: Nicolas Batum (left) and Ivica Zubac (right).
The Los Angeles Clippers and Memphis Grizzlies will face each other in the association on Wednesday evening.
Both teams are experiencing major injury issues to key players, making this game a risky one to bet.
Despite all of the chaos, Austin Wang has found a slight edge and explains where it is below.
Grizzlies vs. Clippers NBA Odds
Grizzlies Odds
+4.5
Clippers Odds
-4.5
Moneyline
+155 / -195
Over/Under
226.5
Time
10 p.m. ET
TV
NBATV

Odds as of Wednesday morning and via DraftKings.
The Memphis Grizzlies continue their road trip as they face off against the Los Angeles Clippers at the Staples Center on Wednesday night.
For once, we are receiving meaningful injury updates from the Clippers well in advance of their game, with the team announcing Kawhi Leonard will miss at least a week with a foot injury.
The Grizzlies will also be missing a key player in center Jonas Valanciunas, who is having an incredible season. However, the potential good news is that they may be getting Jaren Jackson Jr. back in the lineup for the first time this season. Jackson had a spectacular sophomore season last year but tore his meniscus and has been slow to recover back to 100%.
Both teams have been playing well since the All-Star break, with the Clippers going 14-6-1 (70%) against the spread and the Grizzlies going 18-6 ATS (75%), per the Sports Data Query Language database. The Grizzlies are coming off a grueling overtime game, while the Clippers are on the second game of a back-to-back, so both teams are fatigued and something has to give.
This will be the third time these teams play this season. Both teams traded blowouts back in February, and both games went under the total. The Clippers were 7.5-point favorites in both of those games; however, now the Clippers only open up 5-point favorites in this rubber match.
I do not find much value in betting a game with so many injuries and uncertainty. However, I'll explain below why I believe the Clippers may be a good look if you are digging for an edge.
Memphis Grizzlies
The scrappy Grizzlies continue to outperform market expectations, covering the spread in 16 of their last 20 games. Many folks immediately think of Ja Morant as the face of the franchise, but the Grizzlies' most effective and valuable player is Valanciunas, who leads the team in Player Efficiency Rating (24.1) and Win Shares (6.0), according to Basketball-Reference.
Per NBA Advanced Stats, the Grizzlies lead the league in second-chance points (15.3) and points in the paint (56.3), mostly attributed to Valanciunas's energy in getting offensive rebounds and his dominance in the post.
The Grizzlies should be happy to welcome Jackson back to the lineup after he hasn't played a minute this season. He brings a dynamic skill set to the table as a big man who owns the ability to shoot 3-pointers and defend the paint.
He is a great complement to Valanciunas in the frontcourt, and the pairing should frighten opposing defenses. However, in his potential first game back, it takes time to integrate a player of his status back into the lineup. He will be rusty, and I anticipate it could throw off the chemistry for the Grizzlies.
The Grizzlies are coming off a grueling double-overtime loss against the Denver Nuggets on Monday night. The Grizzlies are 3-10 ATS when coming off an overtime game since the 2017-18 season, per the SDQL database.
They may have been able to hang without Valanciunas for one game against the Nuggets, but to expect them to survive another against a top team is a tough task.
---
Los Angeles Clippers
Going into Tuesday's games, the Clippers are currently sitting at third place in the Western Conference standings and only 3.5 games behind the top-seeded Utah Jazz. With Utah's Donovan Mitchell suffering injuries, the first seed is wide open, and I expect the Clippers to continue their recent surge as they battle for better home-court position in the playoffs.
The Clippers are battling injuries, with Leonard, Patrick Beverley and Serge Ibaka all out for Wednesday's game. With Ibaka out, Ivica Zubac has filled in admirably as starting center. In fact, in games when 14-5 ATS. I think Zubac should be able to excel in the paint, especially with the Grizzlies missing Valanciunas.
The Clippers have acquired some additional depth that will be able to contribute. Although it's no longer 2014, names like Rajon Rondo, DeMarcus Cousins and Nicolas Batum can still provide some minutes off the bench and use their experience to topple the young Grizzlies.
Without Valanciunas, who averages 12.6 rebounds and 4.2 offensive rebounds per game, I see the Clippers dominating the boards, as they are seventh in the league in rebounding percentage.
Finally, the Clippers are coming off a game against the Trail Blazers on Tuesday evening, so this will be the second game of a back-to-back. This season, they are one of the best teams in this situation, going 9-2 ATS on games with no rest, per the SDQL database.
Grizzlies-Clippers Pick
With so many injuries to key players in this game, this is a tough and unpredictable game to handicap. Furthermore, with the Clippers being notorious violators of last-minute scratches, it makes this game even riskier to bet on.
If you are adamant about playing this game, I would side with the experience and depth of the Clippers.
Given the proficiencies the Clippers have shown on second game of back-to-backs this season and the Grizzlies' history of struggling after overtime games, I think there is a slight edge with the Clippers. Also, I think that not having Valanciunas is simply too big of a hurdle for the Grizzlies to overcome, and even if Jackson returns to the lineup, I expect a few games before he is fully integrated into the rotation.
One bonus look is to look for an over on Zubac total rebound prop at 8.5 or lower.
Pick: Clippers -5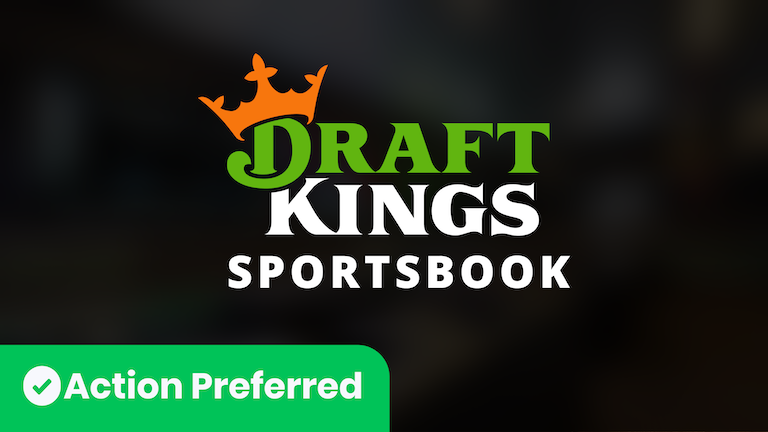 Bonus = 20% of first deposit match
Action's Preferred Sportsbook
How would you rate this article?