Moore: How the NBA and Betting Markets Are Handling "Load Management"
Credit:
Photo credit: Sergio Estrada-USA TODAY Sports. Pictured: Kawhi Leonard
"Load management" became a buzz phrase last year after Kawhi Leonard led the Toronto Raptors to the NBA title after playing just 60 games in the regular season.
Matt Moore (@HPBasketball) talked to the NBA and sportsbooks about the topic and how they plan on approaching the issue moving forward.
The NBA doesn't want there to be a big discussion on rest management entering the 2019-20 season, in large part because it doesn't believe it will be an issue. League executives and coaches aren't so sure.
Last season, "load management" became a buzz word in the NBA after Kawhi Leonard played just 60 games coming off a leg injury, which, in concert with a nasty dispute with his former team, the San Antonio Spurs, held him out the prior season. The Raptors took an "aggressively cautious" (as one league executive deemed it) approach with Leonard to keep him healthy for the playoffs, and it paid off as Leonard led the Raptors to the NBA title.
In a league so often described as "copycat," there is a natural question as to whether the Raptors have provided a new model for superstar regular-season workload. Such efforts could further exacerbate a growing concern that NBA star players simply don't play enough — a trend that impacts not only casual fans spending hundreds of dollars to attend games with their families, but bettors and daily fantasy sports (DFS) players, who represent a growing consumer base to which the NBA is actively marketing.
The NBA's position, The Action Network has learned, is that it doesn't anticipate teams abusing the current policies in place. Current rules allow for resting players at home, individually, but to avoid resting players on the road or multiple players at once. The rules are different for nationally televised games, in which resting players can lead to significant fines.
The difference, according to league policy, is that Leonard was essentially rehabbing from an injury, and the load management he underwent was part of that process for a specific long-term injury concern. The NBA will not legislate against teams actively using rest to rehab an injury.
The natural follow-up: How will the NBA be able to determine if an injury is legitimate to know if the rest is actually part of that process?
The league's hands are tied, to a degree, in these matters. If they demand that any and all scans, X-rays and tests performed by teams are reported to the league and made public, players will just start pursuing those tests outside of the team medical staff. While that happens routinely with star players, it often creates points of tension for a variety of reasons. It's also complicated with player privacy and patient rights.
Meanwhile, a handful of league executives were split on the subject when polled by The Action Network. A few backed the league's thought process: that it likely won't be the epidemic some fear it might be, and that for the most part, everyone will act in good faith. Others, however, were far more cynical in their view, believing that the Raptors' success with Leonard sets a precedent that teams are helpless to stop.
In the minds of those executives (who requested to remain anonymous due to the delicate nature of the discussion), the concern is not that teams will actively look to rest their star players, but that star players will see the success Leonard had last season and adopt that as an approach. In an era with unprecedented power and agency for star players, teams are often held hostage to the demands of those players.
If a player tells his team he's not playing that night for rest, one executive posed, what are the options for the team? If they fine or suspend the player for the position, they risk poisoning the well and losing them in free agency. If they go along with it, they're without that player and potentially subject to fines from the NBA.
Players, however, still know their bodies better than anyone and have an understandable investment in protecting it. Teams don't want to put the players at risk, and so if a player says they need to rest, in most cases the team will support it. It's an uncomfortable situation and a question of control, given that the physical act of playing is at the core of services provided in a player's contract.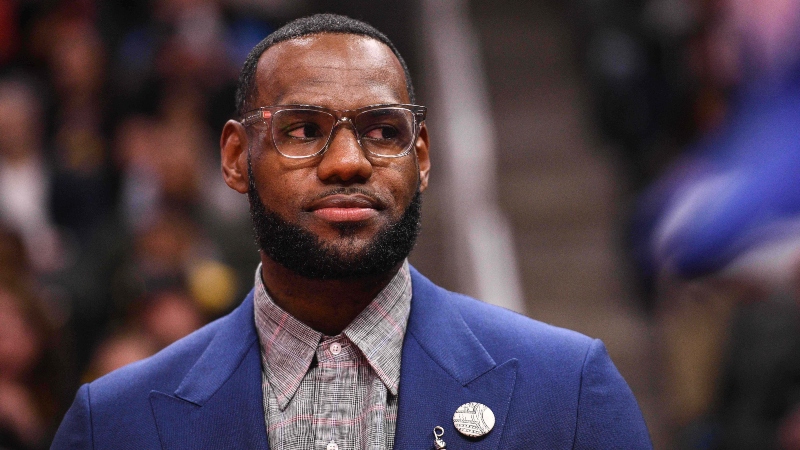 Furthermore, it's almost exclusively star players we're talking about.
"It's not Taj Gibson resting," one executive commented. "It's not Cody Zeller or Danny Green. The role players don't have that luxury, most times."
Several executives noted the current media environment empowers players across a wide spectrum, even pointing to Indianapolis Colts quarterback Andrew Luck's decision to retire last month as an example of how players are (rightfully) looking out for their own well-being first and foremost.
As they do with most issues regarding transparency, personnel around the league brought up the impact of gambling and DFS.
Load management is already being factored in when it comes to the [betting] lines, Jeff Sherman of the Westgate SuperBook told The Action Network.
"Even in the 'Games of the Year,' which we posted early for the first time this offseason, the possibility of rest on back-to-backs and other considerations were factored into the line," Sherman said. "There are always instances that catch you off guard, but for the most part we pay enough attention to see those situations coming and set the line accordingly."
Matt Chaprales, PointsBet USA's head of content, told The Action Network that it's only natural to expect rest management to affect ticket counts. 
"Basketball fans and recreational bettors want to see stars play," Chaprales said in a statement. "If LeBron James is scratched shortly before a nationally-televised game, interest – both from a viewership standpoint as well as a betting standpoint – is naturally going to wane."
Without Leonard, the Raptors went 16-6 against the spread (ATS) last season. Compare that to the Pelicans, who went 14-12 ATS without Anthony Davis due to his mid-season trade demand.
We've seen from the changes to the starting lineup announcements last week that the league is ready and prepared to address the concerns of the betting audience to boost their own revenue opportunities.
Ultimately, we won't know whether the cynics are right and star players will be opting out nightly or if the league's correct in that it won't be an issue until the season begins and we see how it plays out. The league is confident its policies will account for situations to keep load management on the on up-and-up, but if they don't, expect more conversation about it.
How would you rate this article?