NBA Monday Betting Picks & Angles (Nov. 18): Fade the Clippers and Trust Brad Stevens?
Credit:
Kirby Lee-USA TODAY Sports. Pictured: LA Clippers forward Paul George (13).
Two angles for Monday's games based on matchups and trends…
THE ANGLE: TRUST THE BRAD SEGABABA
9 p.m. ET
A few years ago I was listening to a Brad Stevens interview with broadcasting legend Jim Rome. And one of the things that Rome brought up was Stevens' emphasis on winning the game on the second night of a back-to-back (SEGABABA as I call it, thanks to Pounding The Rock).
Stevens told Rome that it was important because it takes scheduled losses and turns them into wins. I've always kept an eye on that. It's been harder to bet that in recent years because the Celtics were so good they were favored, and it's when they're dogs that they've really shined.
(Also as an indicator of how messed up last year was for Boston, it went 3-9-1 on back to backs against the spread.)
However, historically, as a dog, the Celtics under Stevens are a great bet on the second night of a back to back.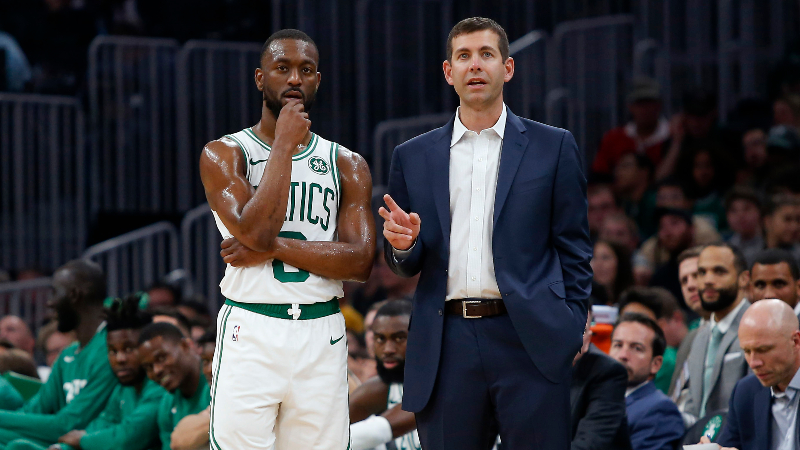 The Celtics under Stevens:
36-14 (72%) ATS as a road dog SEGABABA
40-18 (69%) ATS as a dog SEGABABA
58-42-2 (57%) SEGABABA overall
And that road road SEGABAMA record is counting last year when they went 1-2 in that spot because their whole season was cursed.
The Celtics' identity is to share the ball and be hard-hat, rough-and-tumble tough guys. They lost to the Kings by a Marcus Smart floater just bouncing out in the most improbable of ways; that should have been a win. They'll be motivated, and have the ability to counter the Suns' physicality.
I love this spot for the Celtics.
THE ANGLE: Celtics +3.5 [In New Jersey? Bet now at PointsBet]
---
THE ANGLE: FADE THE OTHER L.A. DUO
10:30 p.m. ET
The Clippers finally get to see what Paul George and Kawhi Leonard look like together.
Maybe.
Leonard is questionable for this game vs. the Thunder. The line clearly reflects a belief that Leonard will play, with 63% of the tickets on the Clippers, pushing it -8.5 to -9.
But you should still wait to see if Leonard plays before doing anything with this game. (Follow our FantasyLabs NBA feed for instant alerts when we get Kawhi news.)
UPDATE: Leonard will sit out Monday's game.
Then there's the newness. They haven't played together. George has been explosive in his first two games, but Leonard quietly is shooting sub-30 percent from 3-point range.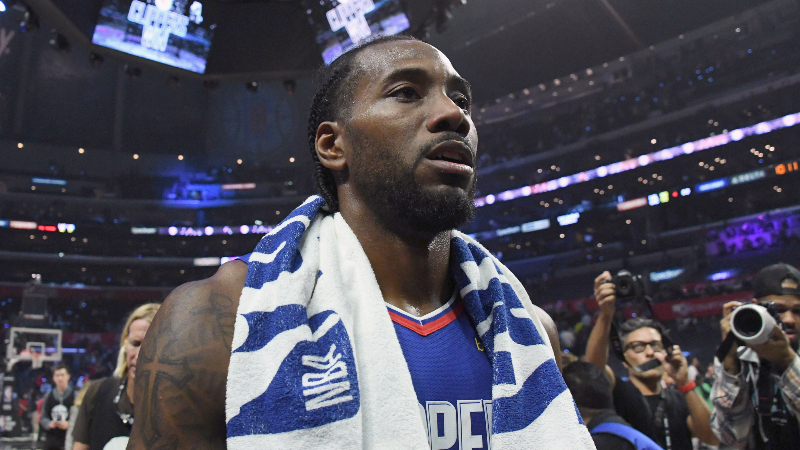 In the past 10 games, the Clippers rank 17th in offense and fourth in defense. However … three of their sub-100 defensive performances have come vs. the Hawks (no John Collins or Kevin Huerter, on the second night of an L.A. weekend back-to-back set), vs. the Raptors (second night of an L.A. back-to-back set), and the Blazers (struggling badly enough to sign Carmelo Anthony).
The Thunder are disciplined, if offensively limited, and have guys who played in L.A. last year. This is a lot of points to lay with a squad that hasn't been together before, where Leonard may not play or may be on a minutes restriction.
The money is going the opposite way from the public, which is always a good thing to have on your side.
THE ANGLE: Thunder +9 [In New Jersey? Bet now at PointsBet]
How would you rate this article?