NBA Betting Trends, Notes & Stats: 76ers Rise in Power Ratings, the All-Star Stretch, More
Credit:
Getty Images/Matt Roembke, Action Network. Pictured (L-R): Joel Embiid, Kyrie Irving, Julius Randle, Giannis Antetokounmpo, Paul George.
Our weekly look at NBA Power Ratings and betting trends across the association, featuring the rising 76ers, the sneaky Magic, and road woes for Memphis.
As always, these are quantitative, based on my projections for spread vs. an average team, and not qualitative power ratings, which would vary considerably.
NBA Power Ratings
Top 5

1. Boston Celtics (+4)
Little bit of a slide for Boston as of late, but nothing concerning. The Celtics are also the only team top-5 in both schedule-adjusted offense and defense in the NBA. Getting Marcus Smart back should stabilize them back toward the higher 50s in wins.
2. Philadelphia 76ers (+4)
Joel Embiid put on a prolific performance vs. the Nuggets. Doc Rivers changed up Embiid's rotation and put PJ Tucker on Nikola Jokic to mess things up. It was cool to see a team throw the kitchen sink at a team in a high-profile spot. The Sixers are just one game back of the Celtics for the division.

3. Brooklyn Nets (+3.5)
I have the Nets as the No. 1 team when fully healthy, but downgraded a full 2.8 points for Kevin Durant's absence. So don't be surprised when I have the Nets back at the top next week. However, their defense has fallen off a cliff the last two weeks, rating 18th in the league.

4. Denver Nuggets (+3)
Denver fell to 2-5 on the road vs. teams with a top-10 point differential. Boston, Toronto, Chicago, Dallas and Washington are the best teams in that category, though, so it's not exactly a championship qualifier. It will be interesting to see if teams try and emulate what the Sixers did defensively to bother Jokic.

5. Cleveland Cavaliers (+2.5)
The Cavaliers' intended starting lineup of Donovan Mitchell, Darius Garland, Isaac Okoro, Evan Mobley and Jarrett Allen has a negative net rating of -0.9. That's concerning and a big reason why the Cavs are expected to pursue small-forward help.
Middle Five
13. New York Knicks (+1)
The Knicks are likable because they're predictable.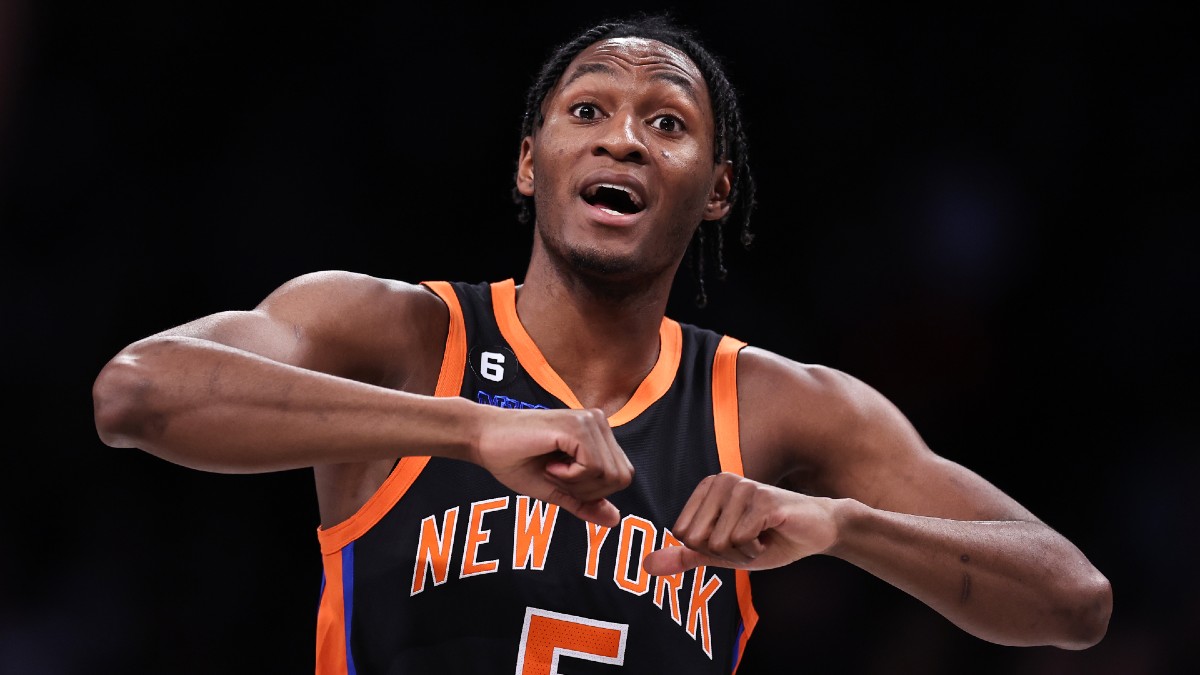 The Knicks are 11-16 vs. teams over .500 and 16-8 vs. teams under .500, straight up. They're 7-10-1 ATS as a home favorite, and 11-8 ATS as a road dog. They beat bad teams and cover on the road.
14. Milwaukee Bucks (+1)
The Bucks are on the rise; they were bottom-10 for me two weeks ago. The offense has put together three great weeks; they're fourth in the last two weeks in offensive rating. It still feels like they need one more wing, especially with Serge Ibaka, who they traded multiple wings for, now sitting home waiting for a trade.
15. Los Angeles Clippers (+1)
Kawhi Leonard's been dynamite when he plays, but he's played just 27 of 53 games. The Clippers have the No. 1 offense in the last 10 games and are No. 7 in 3-point rate and No. 1 in 3-point percentage in that span. That's a big change from the start of the season, where they were bottom-10 in both. They look more like the Clippers.

16. Golden State Warriors (+0.5)
We keep waiting for the Warriors' run. Is it coming? The Warriors' Big 4 with Kevon Looney instead of Jordan Poole still has the second-best net rating in the league. They have the fourth-worst bench in the NBA. Can you go the distance with that? Can they stay healthy? It feels like the championship core is trying to just stretch out one more run.

17. Los Angeles Lakers (Even)
For all the complaints about the Lakers' late-game officiating — and that call in the Celtics game was atrocious — they're still 12-13 in games inside five points in the final five minutes. That's not the reason they're looking up at the play-in. It would help, but they have bigger issues.
Bottom 5
26. Indiana Pacers (-3.5)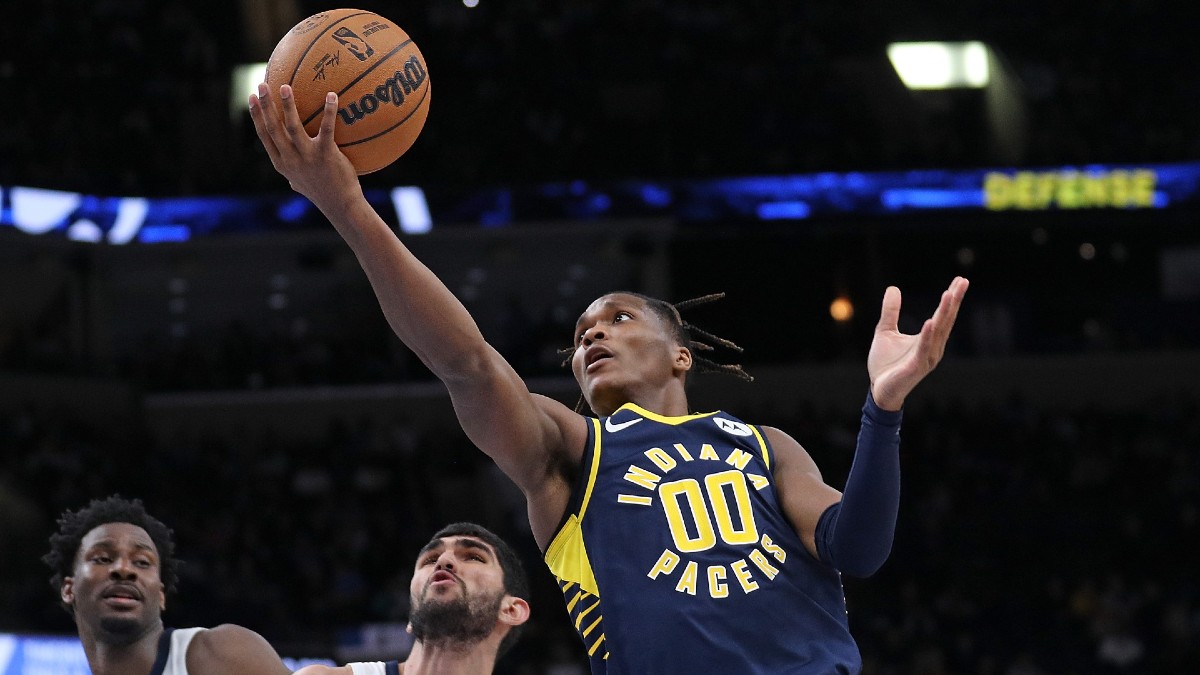 Giving them a -2.2 adjustment with Tyrese Haliburton out, and that might be light. The Pacers are 2-9 straight up and 3-8 ATS without Haliburton this season. This stretch without him might determine if they make the playoffs.

27. Detroit Pistons (-6.5)
The Pistons are 4-12 ATS at home as a dog, 12-12-2 as a dog on the road.
28. Charlotte Hornets (-6.5)
Charlotte is just two back in the loss column from catching the Pistons and Rockets for the worst record in the league and the No. 1 lottery spot. So wins like Sunday against the Heat with Terry Rozier going for 31 and P.J. Washington going for 27 are likely to move both of those players (and Mason Plumlee) closer to being traded.
29. Houston Rockets (-8.0)
Alperen Sengun is averaging 17-9-6 in the last 15 games, and he's only playing 30 minutes a night. It's time to take the training wheels off and accept who the best player on their team long-term is. You can still lose enough while getting Sengun the development he'll need long-term.
30. San Antonio Spurs (-9.0)
If the Spurs wind up not getting a top-two pick in a top-two draft after this season, it will be quite the twist for a franchise that had essentially a 40-year run of relevance.
NBA Betting Trends
The Witching Hour
I mentioned last week that things get a little screwy in the NBA during the upcoming span of time. Players are worn out from three-plus months of basketball, trade rumors, and making plans for their well-earned break at All-Star Weekend.
As such, you can actually see an impact on teams, particularly favorites, in this span. Since 2012-13, the overall ATS win percentage for underdogs is 48.9%. Between Feb. 1st and Feb. 14 (approximately when All-Star break typically is) that number rises to 55.8%.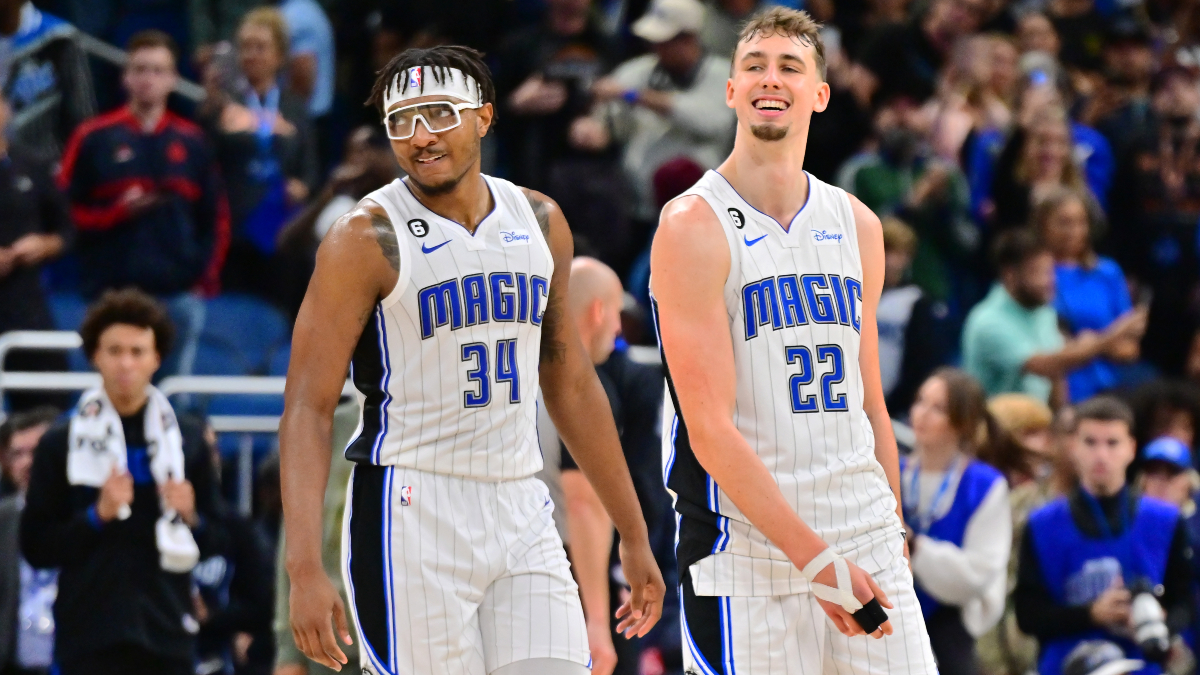 Straight-up performance for dogs increases from a 30% win rate to 32%. (There's no significant differential in total performance.)
This matches the eye test. It's not that there's a significant edge to be found in this time frame (or one that I've found anyway). It's that there are just a lot of messy results.
So be careful out there.
Notes
The Magic are 7-3 in their last 10 and have a real shot at hitting their over on their win total of 27.5. Orlando was banged up the first three months of the season, and while its intended starting unit hasn't been great yet, it's finding ways to win. League sources also believe the Magic are looking to add, not sell, at the deadline.
The Rockets are 8-2 in the first half ATS in their last 10, and 2-8 overall. The perfect tank performance. They have a positive net rating when Sengun is on the floor without Jalen Green and Kevin Porter Jr.
The Pacers fell to 3-9 ATS this week without Haliburton, 2-10 straight up, and the under is now 7-5.
The over in Sixers games is 8-2 in their last 10 games, with the Sixers' team total over 6-4 and the team total allowed over 6-4. With a total of 231+, the Sixers' team total under is 5-3. With a total below 231, the Sixers' team total over is 26-15 (65%).
Teams on the second night of a back-to-back at home this season are 58-46-3 (58%). The Pacers host the Kings on Friday in such a spot, and the Pistons host the Suns on Saturday in the same.
The Brooklyn Nets are 4-4 straight up and 5-3 ATS without Durant this season and Durant is likely to return before the All-Star Break. That should scare folks.
An underrated player for the spread? Christian Wood. With Maxi Kleber also out, the Mavericks are 3-6 straight up and ATS without Wood this season.
A shocker injury note? The Warriors are 8-6 ATS without Steph Curry this season. Have I mentioned how bizarre this Warriors season has been?
The Grizzlies last week fell to 3-14-1 ATS on the road vs. Western Conference opponents. They are not, in fact, fine with the West.
How would you rate this article?
This site contains commercial content. We may be compensated for the links provided on this page. The content on this page is for informational purposes only. Action Network makes no representation or warranty as to the accuracy of the information given or the outcome of any game or event.