Wob's Ladder to NBA Villainy: Who's the League's Most Hated Man?
Credit:
Kelley L Cox-USA TODAY Sports. Pictured: Golden State Warriors forward Draymond Green
The term "villain" is used too loosely these days, especially in NBA circles.
Rob Perez examines the rungs of the ladder that lead NBA players to villainy, along with the player who stands atop the mountain as the league's ultimate villain.
"Why Rocky Why?"
It's what the Rupp Arena crowd in Lexington, Kentucky, belched to the world during Monday Night Raw on Nov. 16, 1998.
You see, less than 24 hours prior, Dwyane "The Rock" Johnson had just won the Survivor Series tournament to become WWE Champion.
It came with a price, however, as "The People's Champion" — the fan favorite, flamboyant, vile, cocky, insult-spewing wrestler who won the respect of the crowd by going out of his way to disrespect authority — sold his soul to the evil Vince McMahon and joined "The Corporation" as a pawn of its elaborate scheme to retake the company image.
It was one of, if not the most memorable heel turns of the 1990s — sports, movies, TV, real world, you name it.
Someone who harvested the support of a global audience, preyed on the authentic, organic construction of their fanaticism, all to just turn it against them to complete an individual agenda without any regard for the collateral damage.
I stand before you to re-emphasize the true connotation of the word "villain" and the lengthy process necessary to complete its significance. It's a term used too loosely these days, especially in the NBA.
All it takes is one act of "dirty play" and the Internet will forever label a player a villain with red scarlet font.
One does not just become a villain overnight. The Rock didn't just break the hearts of millions (AND MILLIONS!!) out of thin air. It took years of preparation, success and building a false sense of authenticity.
Similar to Survivor Series 1998, an NBA villain's moral turpitude requires a treacherous build up and an extensive history of heroism leading to the moment of complete tear down and revelation of true colors.
This is the ladder to NBA villainy:
HEEL
All villains must start off as a heel — or at some point in their careers incorporate heel-like elements. This is someone who has no problem carrying the "bad guy" title they never asked for as a never-relenting antagonist.
May I introduce to you example 1A: Draymond Green.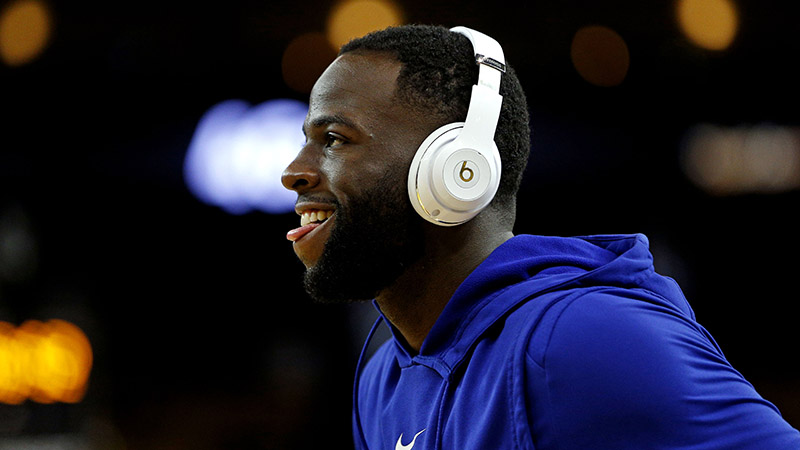 Draymond was the 35th pick in the 2012 draft. He was an undersized big man who had built a reputation at the college level of being a fierce competitor, floor general and exerting his "win-at-all-costs" influence on everyone around him.
It worked.
These qualities — typically attractive to fans who liken themselves to players who are disadvantaged by the opposition's superior physical ability — remain to this day.
However, as we all know by now, Draymond's "underdog" mentality has not translated to mainstream popularity — as he has oftentimes been criticized for his audacious, merciless and perceived "dirty" style of play.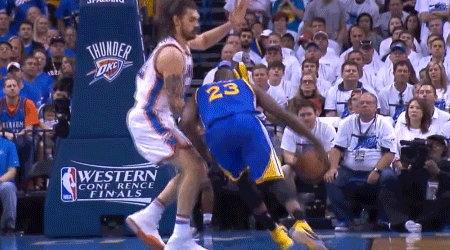 There's nothing wrong with that, and if you ask Draymond, I'd be willing to bet he says he doesn't care; he's just doing what's in the best interest of his team.
And that, that right there, is what makes him a true heel. Someone who stands for something in defiance of popularity, seemingly thrives off criticism and will take it all to the grave before he ever changes.
The stubbornness is respectable.
AGENT OF CHAOS
Introduce a little anarchy, upset the established order, and everything becomes chaos.
An Agent of NBA Chaos is a heel who has become self-aware.
They understand that a noticeable amount of the audience is aggravated by their actions, and instead of embracing the constructive criticism, they take your little plan and turn it on itself.
They know exactly what they're doing, feeding their opposition what triggers them in hopes of triggering them even more. Your anguish is their fuel.
They will start wars with completely innocent competitors, dominate them, strip them of their honor and wear it around like a Halloween costume for sport only.
Nobody exemplifies this more than Joel Embiid.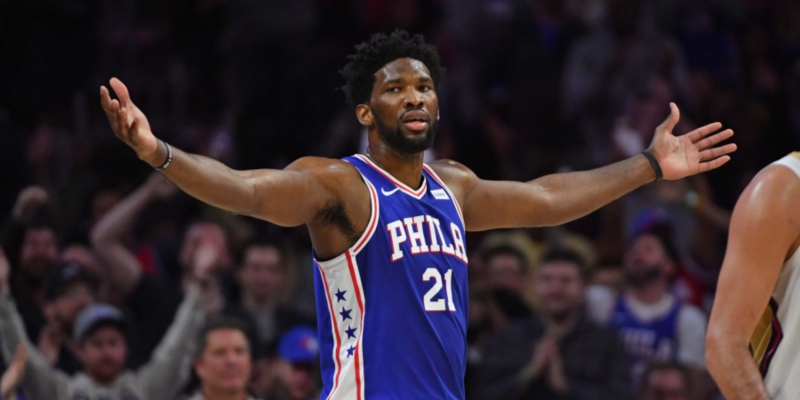 He probably would have stopped trolling your team's favorite player by now if you didn't say anything, but he saw how much your pain affects results — so he's going to keep doing it, not just because it's an effective tactical strategy but because he also enjoys it.
With respect, this may be difficult to comprehend — the Agents of NBA Chaos perhaps aren't players you don't understand either. Some men aren't looking for anything logical, like money.
They can't be bought, bullied, reasoned or negotiated with. Some players just want to watch your mentions burn.
IRRITANT
An irritant is the full evolution of a heel. He is self-aware and, most importantly, his credentials are so notorious that his mere presence, on or off the court, is oftentimes all that is necessary to poison the well of peace.
Irritants, the most prominent of which being Chris Paul, Patrick Beverley and Reggie Miller.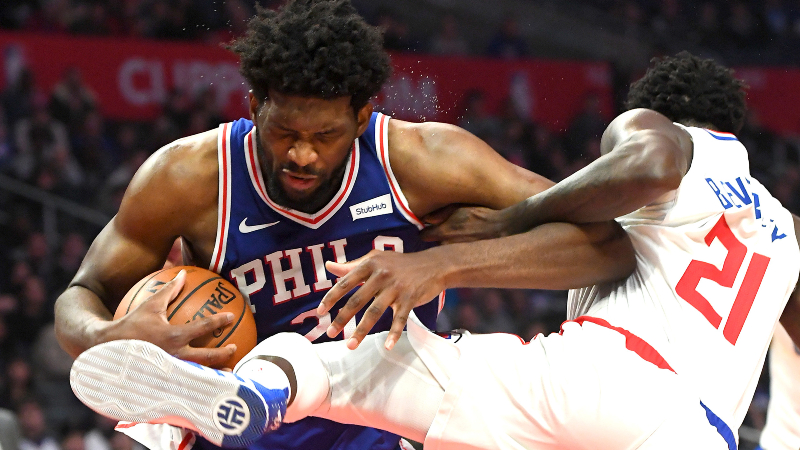 They have a track record of bending the rules as far as they can stretch without actually breaking, a survival instinct style of play, and the mental prowess of always being one step ahead.
They lay traps. They leverage your frustration against you. They are agents of chaos with an actual plan.
They are strategical tacticians who are able to comprehend, process and wield the power of getting opponents off their game unlike anyone else. They are calculated in their acts — nothing is by accident — and they have extensive experience in this realm, the grim reapers of fair play.
Engaging them only makes things worse. They want nothing more than you to join them in the mud because that's their home turf.
Irritancy isn't just a way to play the game, it's a lifestyle.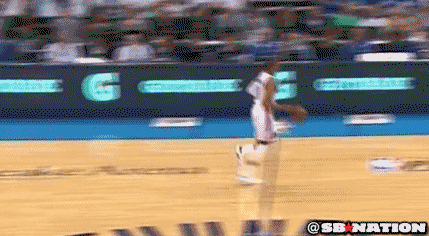 ANTIHERO
An antihero is defined by dictionary.com as "a protagonist who lacks the attributes that make a heroic figure, as nobility of mind and spirit, a life or attitude marked by action or purpose, and the like."
It is the fourth level of villain divinity that only so many NBA players have reached.
Using all of the tools necessary to become a heel, agent of chaos and irritant at some point in their careers, an antihero is always convinced he's the good guy doing good things.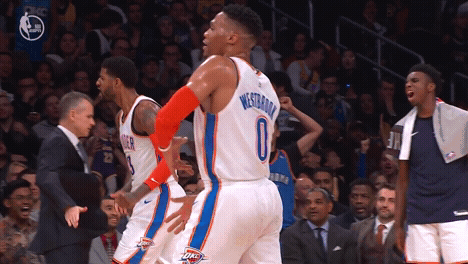 He crusades his style of play and brand. To his credit, he has more likable qualities than not. He has achieved a level of individual accomplishment that demands respect from any and all of his peers.
Consequently, the antihero carries a sense of pride that is almost flawed. This is someone who the base of constituents appreciate as much as they disapprove.
There is little to no apathy toward the antihero, it's one end of the spectrum or the other. His actions are consistently criticized, which rallies his supporters to unite to his cause even more than before.
The antihero represents being more than just an individual. He is a movement, a statement, a walking, breathing message of revolutionary propaganda against traditional methods of acceptance.
They stand for something, but you're not sure if it's for the overall good of just the individual. Their power is a blessing and a curse, as instability remains a common theme throughout their career and it always feels like they are just one small step away from …
VILLAIN
When the antihero decides to exile even the most die-hard of supporters, their journey to villainy is complete.
There can only be one true NBA villain per era. In year's past, we have seen the likes of "Taking His Talents" LeBron James, Robert Horry and Dennis Rodman all hold this distinct title through various methods.
Now, we have Kevin Durant.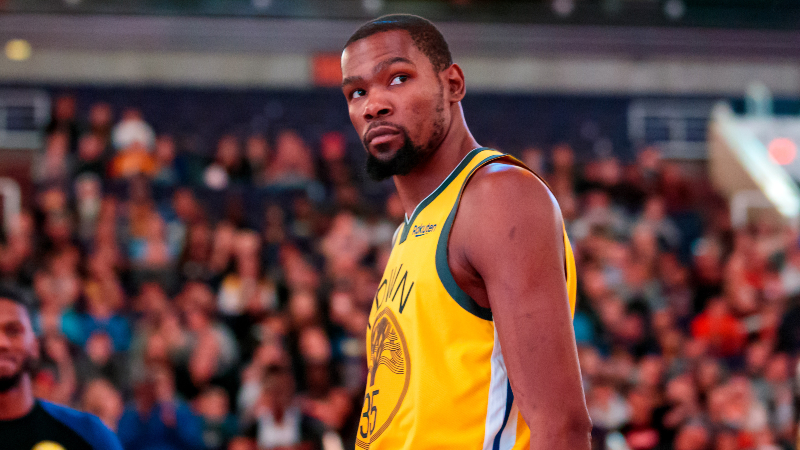 The key component that separates villains from antiheroes is the act of betrayal — not so much to another individual or organization (it's just business), but more so on the values of which the public believed the villain would achieve heroism.
The moment Durant signed with Golden State, just months after blowing a 3-1 lead in the Western Conference Finals to those same Warriors, was the moment everything the public wanted Durant to become died.
He was supposed to be the Jedi who destroyed the Sith, not the one who joined them.
Now firmly entrenched within the empire, Durant is prospering at the levels the mainstream audience desired for him at one point — but not without the the sacrifice of image he had to pay.
What made The Rock's turn and KD's signing such a culturally-defining moment wasn't just the histrionics of Attitude Era wrestling or the theatrics of the parking lot phone call/Hampton's Five Summit, it was that an impossible fall from grace was willingly accomplished by someone who had built so much equity representing paradoxical ideals.
How could he ruin his life's work just to put a belt around his waist? A ring on his finger?
This is the element that makes the evolution to villain so precious — an implementation of scorched-earth tactics on one's credibility, honor, history, the relationships around them and the revealing of extensive, premeditated deception all designed to be liquidated one day for individual glory.
You are not truly a villain until you have made masses of people believe trust is nothing more than a word in the dictionary … and this level of triumph — good or bad — should always be celebrated.
How would you rate this article?