'No Alternative But Vigilance': Inside the NBA's COVID Response, And Why the League Won't Shut Down
Credit:
Davis/The Boston Globe via Getty Images. Boston Celtics coaching staff
This is not the bubble.
And the NBA is discovering just how valuable the reported $150 million they spent on that Orlando Bubble was.
This week, games have been postponed, the 76ers were forced to play a game with just seven healthy available players, and contact tracing has led to rampant absences across the league.
Rosters are ravished by players out due to "health protocols," resulting in more strain of minutes on available players.
COVID-19 still rages across the country. On Friday, there were more than 300,000 new cases in the United States. That number is simply unfathomable, no matter the impact of increased testing.
There is confusion and alarm about the state of the NBA season, so let's try and get some answers on what we do know.
Is the NBA going to shut down?
No. At least not unless things get considerably worse than they are now. (And remember, given the events of the past 13 months, they can absolutely always get worse.)
I asked a few league executives about the possibility of suspension or cancellation given the rash of absences and postponements:
"Nothing stops the money train."
"Once you start this thing, you can't stop unless you absolutely have to; you're leveraged at that point."
"Have to get through it. No alternative but vigilance."
When word broke that the NBA would be holding an emergency call with executives and a Board of Governors meeting this week, there was a slight panic. Did the league need to shut things down? Was the problem so out of control that the season would have to be put on pause?
Ultimately, the calls were about changes to protocols to increase player safety at the cost of player freedom, which is its own Pandora's Box.
Why is the NBA having breakouts?
To quote my favorite Christmas movie, "Take a look around you, Ellen! We're in the threshold of hell!"
Why are thousands of Alabamans flooding the streets after the Crimson Tide win their 800th national title or whatever? Why are case rates worse than ever despite information on the virus being higher and more widely spread than ever, with a vaccine so close to being distributed widely?
The reality is that the virus is so widespread at this point and everyone is susceptible, even if they take precautions. On top of that, NBA players travel around the country and are in close contact with groups of more than 15 (team personnel) in closed indoor spaces for more than 15 minutes regularly.
Additionally, players, like the rest of the population, make personal decisions based on risk management. Players shouldn't have any more or less obligation to maintain safe practices away from team activities than anyone in private life. Just because players are in the public eye, and their status influences sports fandom, betting, and fantasy play doesn't mean they are worthy of any more or less blame or judgment.
Not to mention that players can follow all the rules, like most US citizens have, and still be at risk from many circumstances. This is a pandemic. Catching it is not some signal of irresponsible behavior.
The proposed increase in restrictions is not sitting well with players like George Hill, who also held reservations about continuing play in the bubble after the death of George Floyd and others at police hands and the subsequent protests across the country.
George Hill on protocols "I'm a grown man, so I'm going to do what I want to do. If I want to go see my family I am going to go see my family. They can't tell me what I'm going to do. If it's that serious maybe we shouldn't be playing."

— Rylan Stiles (@Rylan_Stiles) January 13, 2021
Now, the NBA and its players did agree to a set of protocols to protect play regarding off-court behavior, and that's why you see fines and investigations for fines. Whether those fines are reasonable enough is, like most things, going to be situation dependent. But it's the only real deterrent the league has to keep the virus outside the league. Testing and contact tracing help to identify risks once those deterrents have already failed.
Why is the NBA talking about off-court activity as the spread, rather than on-court playing?
This is a messy topic.
Depending on your point of view, the NBA is acting through one of three prisms.
1. The NBA willfully disregards the natural risk that comes with playing a basketball game on a shared court.
The Athletic outlined this case most clearly. Let's go to the tape, from an article you should absolutely read:
But the CDC guidelines are approximations set forth for average circumstances. Dr. Amesh Adalja, a senior scholar at the Johns Hopkins Center for Health Security and infectious disease physician, is concerned the league has applied them without consideration for the extraordinary circumstances of an actual NBA game. "That guidance is probably not applicable in those situations," he says.

"We know that when people are engaged in athletic activity they're often breathing faster," Adalja adds. "(It's) more likely for more viral droplets to emanate during high intensity exercise, especially in indoor environments where people are less than six feet apart."

Dr. Abraar Karan, a doctor of internal medicine at Brigham and Women's Hospital and Harvard Medical School in Boston, shares Adalja's concerns regarding physical activity.

"Transmission can happen sooner than 15 minutes," Karan said. "The protocols here are for what an average transmission risk may be, but not if somebody is infectious and breathing extremely heavily, like they do in sports: face to face. Though you are running most of the time, there are lots of times when you're not, like during free throws, boxing out and during a timeout."
Now, the takeaway most gleaned from this is "it's absolutely a risk," which is definitely how that excellent article was framed.
But in reality, the big takeaway is that you can't know it is safe, not that we know it's unsafe. It exists in a nebulous area where these experts acknowledge an inherent risk (while praising some parts of the plan in passing). But there has not been enough research to know for certain. We haven't had enough time with the virus to find instances of transmission through an athletic event, or specifically a game of basketball.
This again, like all things the world is facing, comes down to risk management. If your approach is "better safe than sorry," then it's a negligent oversight in ignoring a blatant risk. But the league and its partners, including the NBPA, concluded that this risk was manageable for a reason.
2. The NBA is aware of transmission risk, but there are reasons to believe it's managed after consultation with health experts.
We ran into the same problem before the NBA bubble when the online discourse was about the league recklessly pursuing games with no consideration of the risk to players or the general public. This, of course, was patently insane given that the NBA is run by lawyers and business people who are at all times looking to avoid harmful litigation first and foremost.
Second, the NBA is a multi-billion dollar industry and has shown a track record of researching before it engages its action plan.
So we come to what the league found after consultation with experts.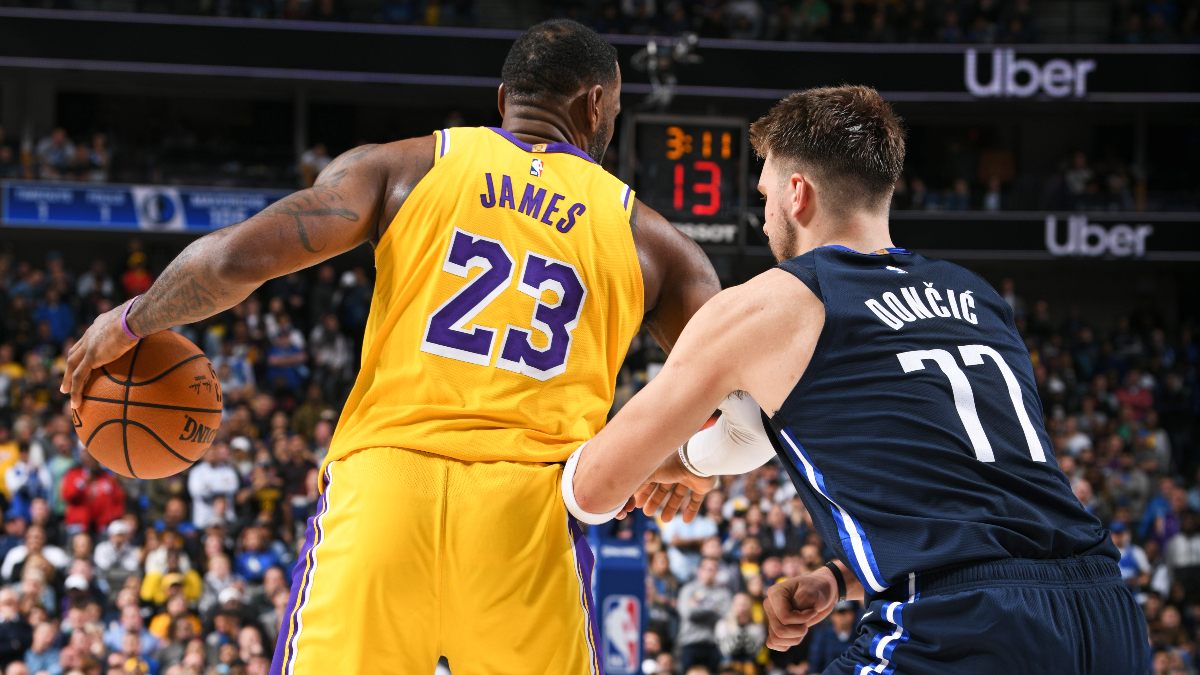 The league found through NBA tracking data provided by Second Spectrum, which uses cameras to provide analytics, that the average matchup only found players within four feet of one another for short bursts of time. The players have to be on-court simultaneously, match up on one another, and then closely interact for longer than a game allows. You guard a guy face to face for 10 seconds, and then you're running the other way.
Additionally, the air volume in NBA arenas mitigates at least some of that risk. The same reason that outdoor gatherings still contain risk, but less so than indoor and especially tight indoor spaces grants that huge, mostly empty arenas with massive air filtration systems are going to be significantly less of a risk than the environments commonly associated with widespread outbreaks: choir rooms, family gatherings, etc.
All of these instances fall within agreed-upon guidelines by the consultation they reached with health experts. Whether or not that is the consensus among all the experts the league reached out to for consultation, or only among those that agreed the league could operate given the pandemic under certain guidelines is unknown.
This leaves us with the last approach.
3. We simply don't know if playing is safe or not.
That's the most accurate statement here. If you wind up feeling that there is at least some risk, like the Athletic article clearly proves, then the league playing at all is inherently unsafe.
The league and its partners, including the NBPA, have concluded the risk is acceptable. Why? Go back to the first question.
Money. Lots and lots of money.
It's important to note, which again, the Athletic article did in passing, that there has not been evidence of in-game transmission thus far. The Athletic article suggests that Bradley Beal's contact tracing quarantine was related to his guarding Jayson Tatum, who tested positive. However, further reporting revealed that Beal's contract trace quarantine was after a postgame conversation with Tatum. (The two are good friends, both from St. Louis, and share a trainer.)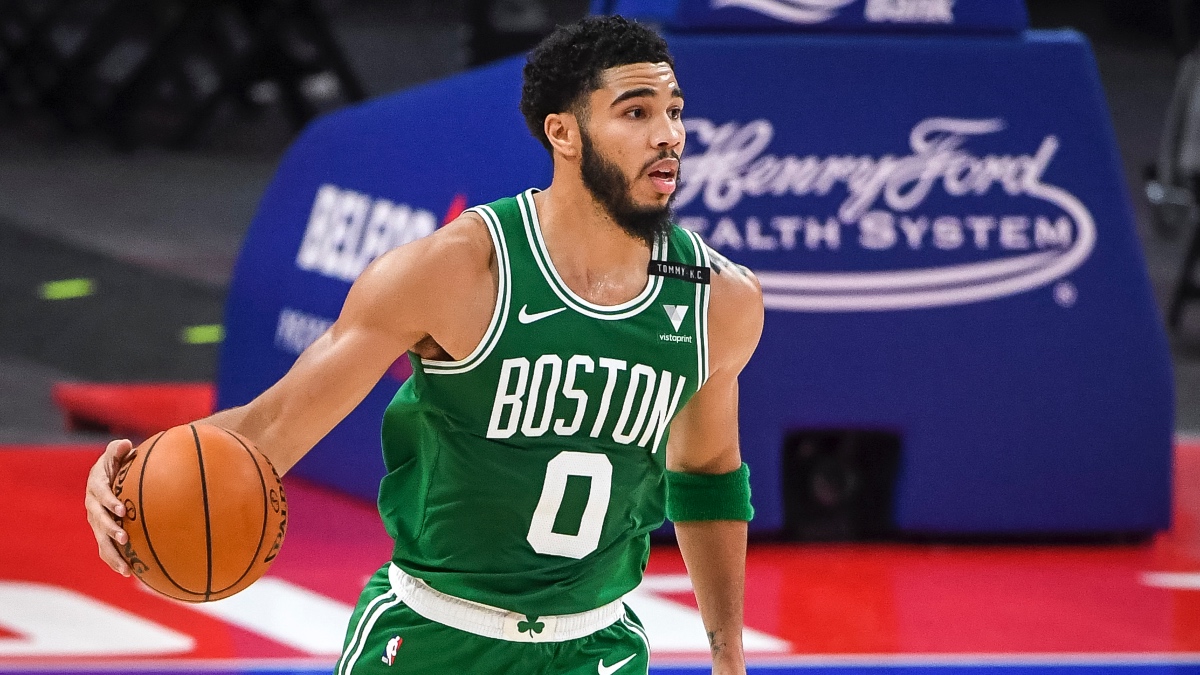 There's absolutely risk involved with playing basketball during a pandemic. The NBA's protocols, including rigorous testing and contact tracing, are measures to mitigate that risk. If the bar is that any risk is too much risk, then that's an acceptable approach given the nearly 400,000 dead.
Ultimately, that choice isn't up to think piece authors and social media. It's a decision the NBA and its players reached through collective bargaining.
Finally, it has to be made abundantly clear that players' greater risk is not their NBA interactions and activities, but those outside of it.
The NBA returned scores of tests when players returned from the offseason; those numbers have dropped radically during the season. There's better access to testing and subsequent quarantining and social distancing measures upon positive tests for the players than they would have otherwise. Clearly, their lifestyle choices were collectively not radically more conservative outside the season.
The players reflect the greater society. Some of us have stayed inside for 10 months, haven't seen our loved ones, haven't enjoyed the company of friends, haven't eaten at restaurants, or traveled. Others have made different choices that affect the rest of us.
This again isn't to say that playing is safe or isn't safe, is a high-risk or low-risk situation. That information is a known unknown, 10 months into the U.S. pandemic. But players are not spontaneously getting COVID on-court.
Why isn't the NBA just doing a bubble again?
This was never going to happen.
I mean, ever.
Multiple executives who spoke with Action Network suggested that had the league-mandated a bubble approach for a full season, or for any length of time, they would have opted out as an organization, from front office to players and down to assistant trainer and associated staff.
The executives cited the mental and emotional strain of being in a bubble environment for months on end. In particular, coaches were separated from families for the duration, and players' mental health was strained given the absence of anything but the games to fill their time with, despite the league's best efforts to provide entertainment.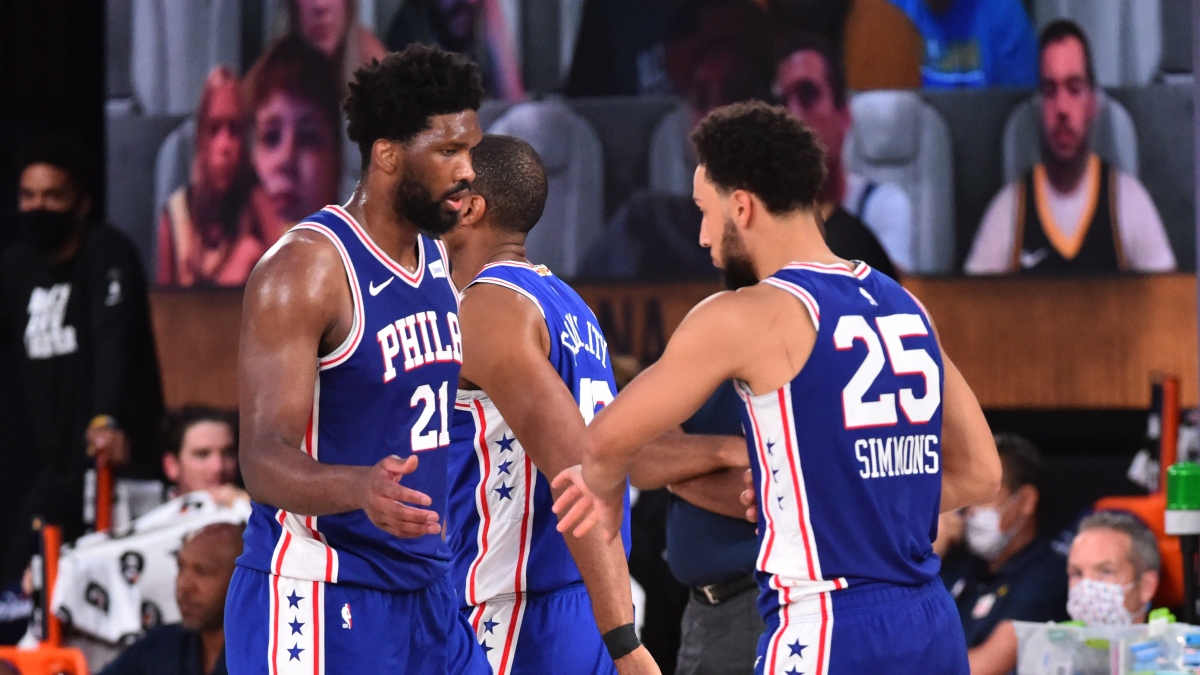 The bubble also wasn't financially viable for NBA owners, given the $150 million price tag for the league in Orlando. Setting up multiple bubble locations would have exponentially raised that price tag, even before we get into the question of how to build an effective schedule.
This is partly where the league's current issues come into play. The only 100% safe solution involves separating players and staff from their families, loved ones, and social lives for the season's duration, which wasn't viable. The alternative, which allows for freedom of movement and choice in off-court decision making, inherently leaves the league vulnerable to contagion and the breakdown of protocol, as they see now.
The Bubble produced great games and a quality product, far better than we're seeing currently in the banged-up wagon of this season. However, its cost, both financially and in terms of mental health, was too great.
It was never a viable mechanism.
So what about the vaccine?
Not much on this front. The league faces multiple obstacles in getting the league vaccinated in short order:
Coordination with local, state, and federal health agencies.
Agreement with the NBPA given what is described as a "significant but not widespread" skepticism towards the vaccine from the players.
The optics of the league "jumping" ahead of people who need the vaccine more urgently, including but not limited to first responders, health care workers, and vulnerable populations.
If the league put its immense resources to it, they could obtain the necessary vaccines. Given the massive production effort (that is being stymied by a profound failing in federal coordination of rollout), it would be a drop in the bucket of available vaccines. But just like with the availability of tests, the league is fighting both internal and external optics.
I'm a bettor. What do I make of this?
The market, friends, is volatile.
I spoke with Andrew Mannino, Senior Sports Content Analyst for PointsBet, who told me that this season presents challenges for an already difficult sport to cap.
"The NBA is always a challenging sport to trade because players are always suddenly ruled out," Mannino says. "We're used to lines changing quickly, guys called out late. Now, what you're seeing is teams with eight guys. It gets to a point where your head is spinning, and you don't know who's going to be next."
The ramifications are often complicated. In the playoffs, rotations are often eight-men tight anyway. But those are all players accustomed to playing various levels of 30-plus minutes. Throwing out players who have never played 30 minutes in an NBA game is hard on the team, the player, and the books.
"When these things happen, the important thing is to settle down a bit," Mannino says. "We don't want to make choices based on panic. So we set lines we believe in and then move on action."
The nature of the NBA regular season is to be reactive to effort. One team playing with extra effort because they're missing guys and up against adversity will often respond to situations vs. comfortable teams, like the Heat covering vs. the Sixers Tuesday +8.5, even taking Philadelphia to overtime.
Then there are other times when the effort is there, and the talent simply isn't enough, like when the Sixers faded vs. the Nuggets on Saturday. These things are not straightforward.
Teams with weak benches, teams on low rest, teams missing certain key players. You'll want to check out our NBA Insiders Tool to get the best value on how these changes impact the markets.
How would you rate this article?
This site contains commercial content. We may be compensated for the links provided on this page. The content on this page is for informational purposes only. Action Network makes no representation or warranty as to the accuracy of the information given or the outcome of any game or event.