NBA Exits All-Star Weekend Without Load Management Answers
Credit:
Via Tim Nwachukwu/Getty Images. Pictured: NBA Commissioner Adam Silver talks after the 2023 NBA All Star Game between Team Giannis and Team LeBron at Vivint Arena on February 19, 2023 in Salt Lake City, Utah.
A big talking point over the weekend was star availability, or the lack thereof, in the era of rest and load management.
Adam Silver had a lot to say about it over the weekend, but the message wasn't necessarily focused as the league is still trying to figure out what approach to take.
Totals Instead of Averages?
On the one hand, here's a quote from the interview Silver did with Sage Steel of ESPN for SportsCenter:
"I don't want to suggest there's a magic bullet here," Silver said. "I don't think it's just about incentivizing players to play more, that the teams are as much a part of the load management as the players are, because again, I think there's been a societal shift. Everything's about winning a championship these days, and it's less, I think, in all sports, about how you perform day in and day out. And so it's a cultural issue as well.

"There are a few things we're addressing in collective bargaining, for example, I think we ensure that some of our awards require a minimum number of games be played, that we're celebrating not just average number of points, but total number of points, that the culture is guys being out on the floor as much as they can."
So those are specific changes that the league is exploring, and essentially, it's giving the players more reason to play in the games that they are meant to play as part of their salary. I'm trying not to go full Don Draper here (That's what the money is for!), but it sure seems like some players don't feel an obligation to their contracts.
If the league were to change to totals for statistical awards, the biggest shift would be in contract language. It could shift things towards most 3s made vs. most 3s per game, and those changes could shift some player behavior.
This would also impact various prop markets, but we'd have to see what it looks like before we know for sure.
Injury vs. Rest Management
Silver, though, fought off the issue a lot more in his annual press conference before All-Star Saturday night. Here's what he said then:
"It's interesting because even given where we are now, I don't think the issue is quite what some suggest. I mean, our stars are not missing that many games for resting. I mean, we have injuries. I think we would all agree that's a separate issue. But sort of as a measure of single games missed, it's not that bad."
Stephen Curry, Zion Williamson and Kevin Durant are not missing games currently for rest management; they're injured. However, all three also had rest days before their injuries.
There's also not a lot of trust right now between fans and teams/players. If a player is listed as out with hamstring soreness, is he injured or resting? If Silver's talking about just instances where a player is listed out with rest or injury management, OK, that tracks. But we know players are missing more one-off games and being listed with soreness.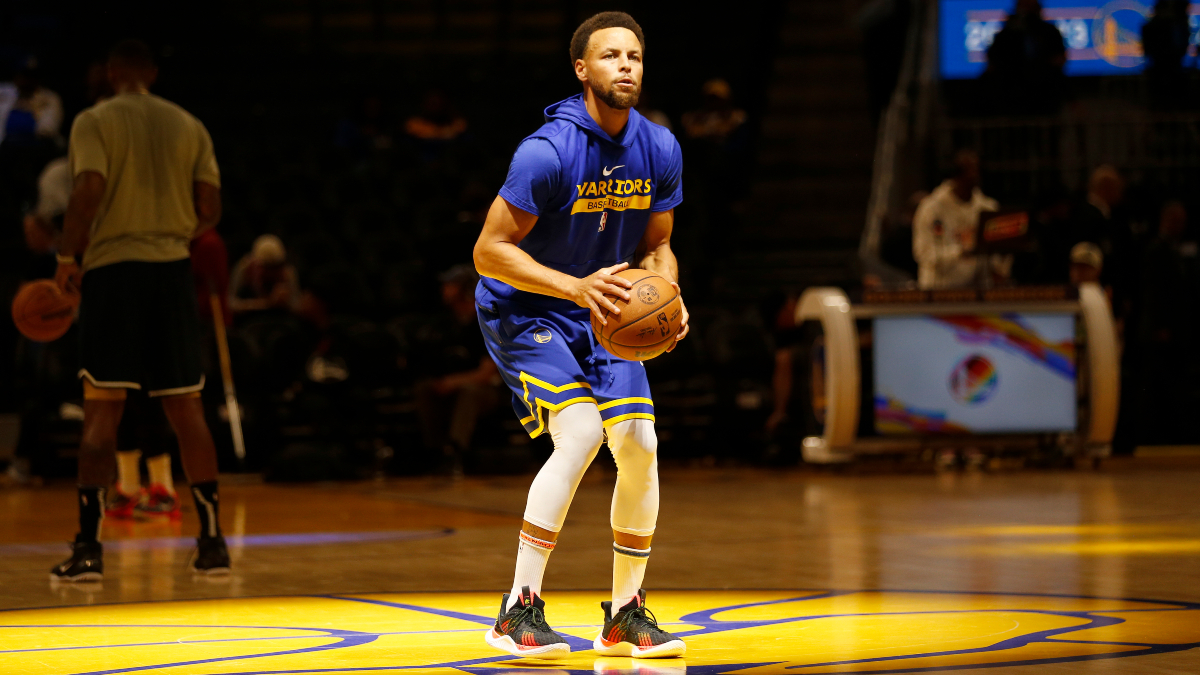 More to the point, it doesn't really matter if the problem is or isn't that big of an issue; the perception is that it's a significant issue. On Tuesday before the All-Star break, in a marquee showdown between arguably the league's best two teams, Boston and Milwaukee, Jayson Tatum, Jaylen Brown, Marcus Smart and Al Horford all missed the game. Brown suffered a facial fracture, and Marcus Smart had been out for weeks with injury.
Tatum, Smart and Horford all played the next night vs. Detroit in a comfortable win. Brown returned with a mask and played in the All-Star Game Sunday.
(Brown's absence and return are totally understandable, especially given the, ahem, intensity level in this year's All-Star Game. He was at more risk of re-injury walking on a crowded street than in that game.)
Money Isn't Affected by Load Management
Let's get back to Silver, who pointed to the biggest factor that stands against substantive change: the money isn't being affected.
From Silver's press conference:
"But if we were, I think, to suggest that that is going to be the case going forward, I then look at the data and think, all right, well, this year we're going to have — we're going to likely break the all-time record for tickets sold. We're likely going to have the all-time record for season-ticket renewals.

"So our fans aren't necessarily suggesting that they are that upset with the product that we're presenting, and our television ratings are holding up despite the earlier question about the decline in certain traditional cable infrastructure."
This isn't entirely dissimilar to how Silver approached the issues surrounding Robert Sarver before the previous Suns owner sold the team.
Silver has begun taking an approach of I can't instigate change if sponsors and fans don't reflect a desire for that with their money. Once sponsors began to bail on Sarver, that changed the equation.
The same is true here. If the fans are still coming to the games and renewing season ticket sales, if the new TV deal reaches projections of nearly $5 billion, as CNBC recently reported, then how are the key parties in this (the league, owners, and players) supposed to react with any urgency?
Squelching player rest might provide better and more exciting regular season games, but everyone's making the same amount of awe-inspiring money while players are able to prolong their careers without financial drawbacks.
The fans can complain about it on social media all they want, but until they vote with their wallets, the league's motivation won't be high enough to force change.
Players, meanwhile, are starting to vocalize some of their frustration with their brethren on the issue, which is rare on any issue.
Anthony Edwards said at his availability, "If there's anything about the league [that] I could change to make it better … Probably just all the guys sittin', restin'. Just play man. If you 80%, 70%, you gotta play."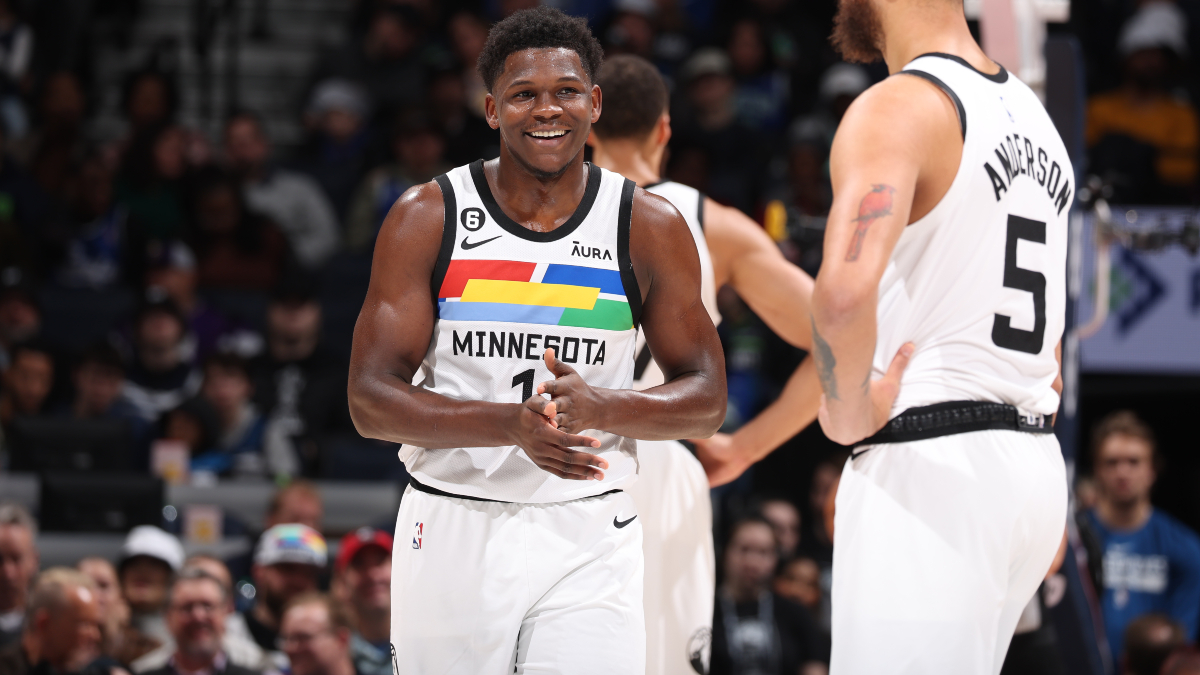 That sentiment was echoed in several conversations over All-Star Weekend. Most players play through many injuries, whether out of the desire to compete or pressure to do so. Playing through those injuries is common in the league and always has been.
No Simple Answer
The tension comes with a training staff who is often times trying to present a long-term plan to sustain the players' health over the course of a career. That leads to conflict and tension. The same can be said in the opposite instances when a team evaluates a player and finds him able to play, but the player doesn't feel right.
That's why this isn't a simple answer. There are training staffs who are attempting to hold players back from playing in trying to serve both the player and the team's long-term interest, but instead, the player is the one who takes criticism for it.
And there are staffs who will apply pressure on a player to be available when he's experiencing discomfort, and that breeds understandable distrust and resentment, especially if it leads to a long-term injury.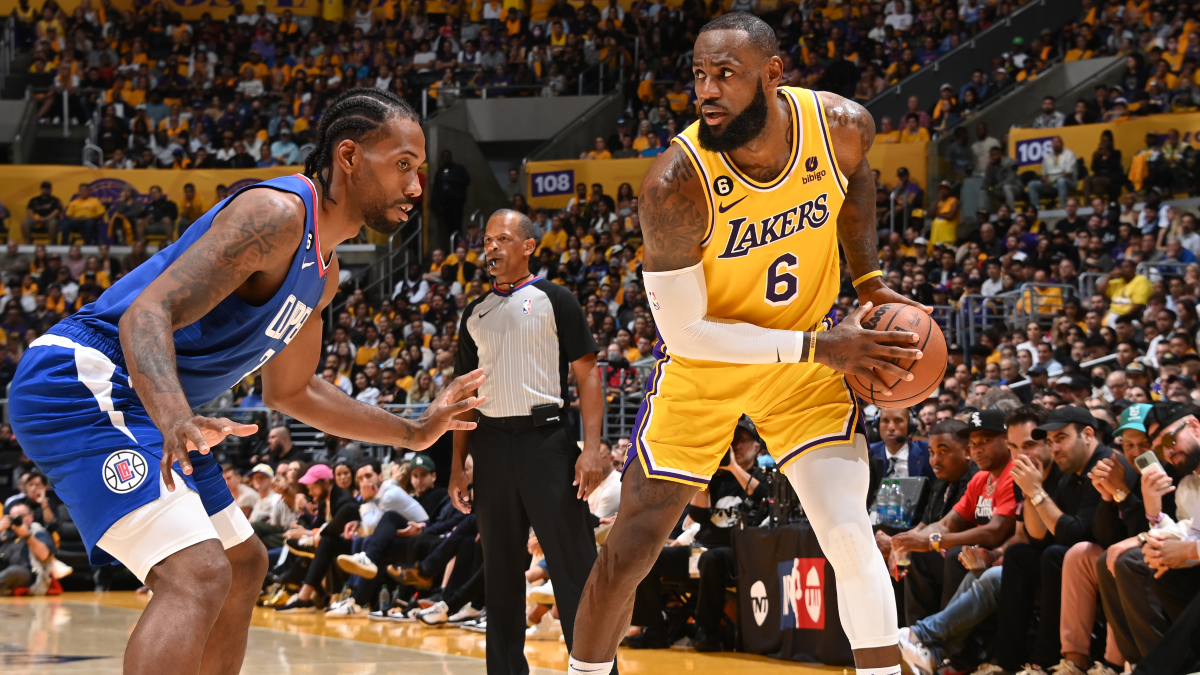 Silver did push back on what seems to be the most commonly accepted solution for all this: reducing games.
"You'll recall only two seasons ago, coming out of the bubble season. We played a 72-game season," Silver said. "Now, the footprint was slightly smaller, but it was an interesting experiment because it didn't change team behavior all that much in terms of the focus on load and players.

"If it means at some point we conclude that we're better off elongating the schedule to reduce back-to-backs, for example, that's something that's worth looking at. If we thought it made sense to reduce the number of games, we would. But there's no data right now that suggests, as I said, based on some prior experiments or even as we look at the data over the course of the season and when players get injured, it isn't — you would think that it would be the case that injuries would increase as the season goes on, and that's not necessarily it either. It may be that there's a fair degree of randomness in terms of when players get injured."
It's important to note that while the NBA did play a 72-game season, it was played in 145 days, while the current 82-game season is scheduled for 173 days. It's not exactly the same as playing the 72 over the normal amount of days.
The injury information is frustrating because resting/load management isn't preventing injuries. They still occur, they occur early, and they occur late. We have no way of gauging what injuries load management has prevented because you can't gauge something that didn't happen.
If injuries are random and occur regardless, what is the benefit of these decisions?
But there's a lot of data and science that goes into it, and it's all player-specific, so the answers are not simple.
Ultimately, Silver said that there isn't a solution yet. While he pushed back on several points of contention, he did say the league is "focused" on it.
The players' side of this will be interesting, as will how it evolves into the CBA negotiations. You have players like Kyrie Irving talking about how the term load management is dehumanizing (when that term was used to make it sound more important than rest). You have players like Anthony Edwards (and others in player circles I heard from this weekend) discussing how guys should play more.
Are the players tired of these criticisms playing out in public? Will they apply internal pressure to change that culture in the NBA? Or will caution rule the day?
Ultimately the biggest question about load management from All-Star Weekend was not whether or not it's a problem.
It's what will make it a big enough problem for anyone to actually do something about it?
How would you rate this article?
This site contains commercial content. We may be compensated for the links provided on this page. The content on this page is for informational purposes only. Action Network makes no representation or warranty as to the accuracy of the information given or the outcome of any game or event.