Moore: Giannis Antetokounmpo Is Going to Win MVP, But Who Finishes 2nd?
Credit:
Photo credit: Kevork Djansezian/Getty Images. Pictured: LeBron James & Giannis Antetokounmpo
Giannis Antetokounmpo is going back-to-back for MVP.
There are a few ways a player can secure MVP this early in the season:
The player is amazing everyone to such a degree that there can be no other candidate remotely possible. The best recent example of this was Stephen Curry in 2016.
The player is standing out so far amid an uninspiring field. This doesn't mean the player wasn't amazing — just that it was a pretty standard MVP season (if there is such a thing) and no one else really hit that level. Kevin Durant in 2014 is a fine example.
The player has a resume no one can refute. LeBron James in 2013 is an example, and that's where Giannis sits. James Harden in 2018 is another.
The numbers are indeed historic. Only two players in NBA history have averaged 30-13-5 on 50% shooting: Giannis and Wilt Chamberlain. He's the only player in history to average 30-13-5 in less than 31 minutes per game. If he played 36 minutes per game — your standard star allotment — his averages would be 34 points, 15 rebounds and 6 assists per game. No one's ever averaged those numbers per 36 minutes… except for Antetokounmpo.
Oh, and have I mentioned that his team is on pace for 69.8 wins, with an outside shot at tying at least Jordan's 1996 Bulls with 72? And that they have a seven-game lead in the loss column on Toronto, almost assuring that they will finish with the East's No. 1 seed?
So yeah, this thing is just about done. Harden and Luka Doncic couldn't maintain their blistering statistical paces, and the Lakers are dominant but not quite as dominant as they were earlier in the season.
Any argument for another MVP, and there will be some, will have to run up against "OK, but what's the argument against Giannis?" How do you give it to James or Doncic or Damian Lillard in the face of the overall dominance Giannis has exerted on the league this season?
Some voters will go contrarian because that's what they do. I would very much take the odds that Antetokounmpo will not finish as unanimous MVP. But there are seasons in which you cannot justify any other choice. This is one.
Giannis Antetokounmpo will win the 2019-20 MVP award …
… but who's going to win runner-up?
SECOND-IN-COMMAND
We reached out to PointsBet, who offered this prop for the MVP runner-up this season.
---
Odds as of Monday and via PointsBet, where Action Network users can access an exclusive promotion to get a 200% deposit match (deposit $50, bet with $150). No strings attached. No rollover required.
---
LeBron James: +150
Luka Doncic: +180
James Harden: +350
Giannis Antetokounmpo: +500
Anthony Davis: +750
Damian Lillard: +1200
Kawhi Leonard: +2000
Nikola Jokic: +4000
Jimmy Butler: +5000
Let's run through them all to find the best values.
LeBron James (+150)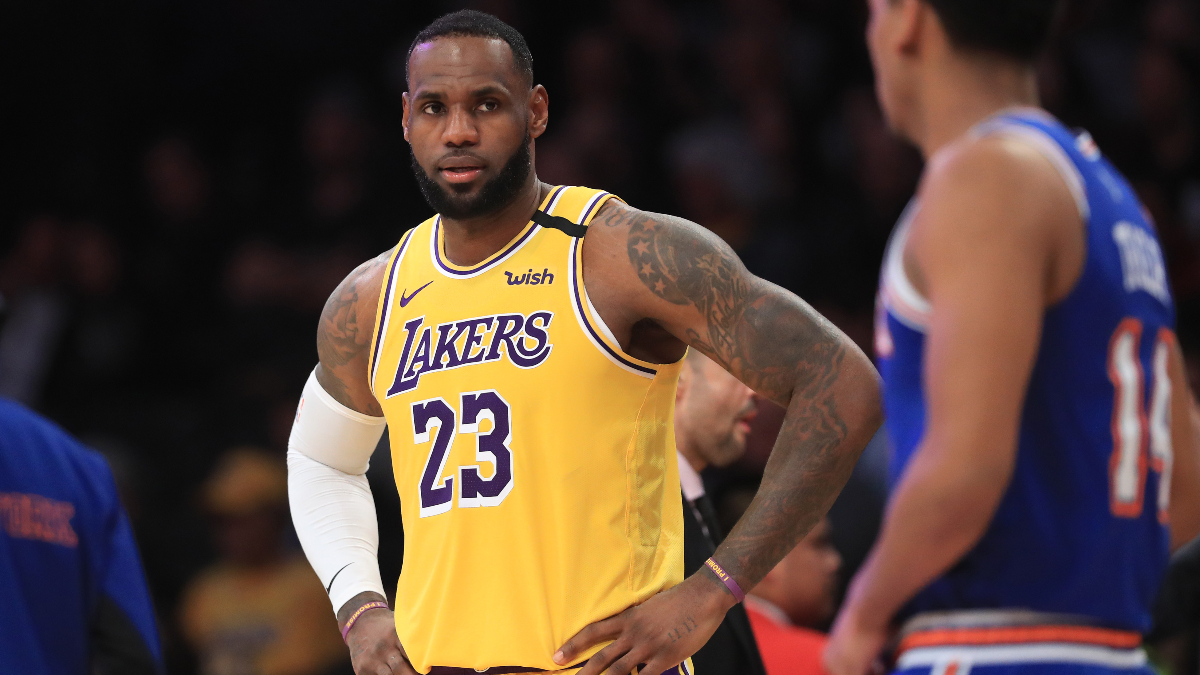 He's averaging 25-11-8 on 49-35-69 shooting splits. The Lakers lead the Western Conference with a 41-12 record and have a five-game lead in the loss column.
James leads the league in assists, his first time to do so. His defense has been several levels higher than it has been since he left Miami in 2014. His leadership on- and off-court has been instrumental in the collective spirit the Lakers hold, and the Lakers have exceeded expectations in becoming the best team record-wise in the West.
James is sure to collect a large number of votes from the L.A.-based media, which comprises a sizable chunk of the voting audience. Simply playing for the Lakers as a star is going to get you votes. Putting up 25-11-8 on the No. 1 team in the West given the tragic narratives surrounding Los Angeles this season is another situation altogether.
Now, it's likely that with Giannis being so far ahead for MVP, and the Lakers in prime position to secure the 1-seed, that James begins to rest before the playoffs begin. But with 51 games played already, he needs to put in only 15 more of the remaining 29 to have played enough for most to believe he qualifies for second-place votes at least.
He's appropriately handicapped at the best odds, and there's still good value there.
Luka Doncic (+180)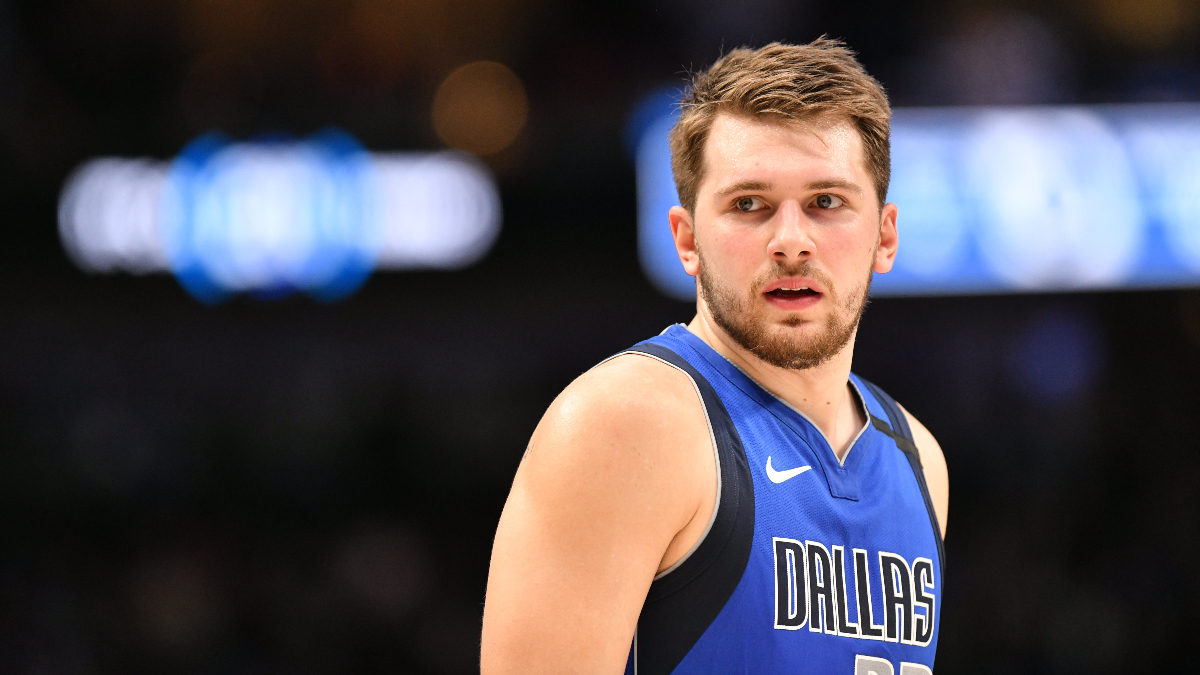 We're back to historic territory. Only three players have averaged at least 28 points, at least nine rebounds and at least eight assists per game: Oscar Robertson (4x), Russell Westbrook and Doncic. No one has ever averaged 28 with at least five rebounds and five assists before age 21.
The Mavericks had a season win total of 40 wins and are on pace for 49. They're likely going to finish as the 6- or 7-seed, even after losing starter Dwight Powell.
However, there's been some slippage. The Mavs were 21-12 through December; they are 12-10 since. Now, much of that was without Doncic, and then without Powell. But the Mavericks not finishing with 50-plus wins will hurt his case compared to James'.
Similarly, Doncic's defensive struggles are a real issue. The Mavericks are bad defensively and Doncic is bad defensively and that combo is tough to overcome. His defensive profile doesn't stack up with those of Giannis or James.
Doncic is doing unprecedented things for a 20-year-old, but that's part of the issue. Voters will feel like there will be time for Doncic — but not yet, even on those second-place votes. If Doncic were at longer odds, I might like the number, but not at +180.
James Harden (+350)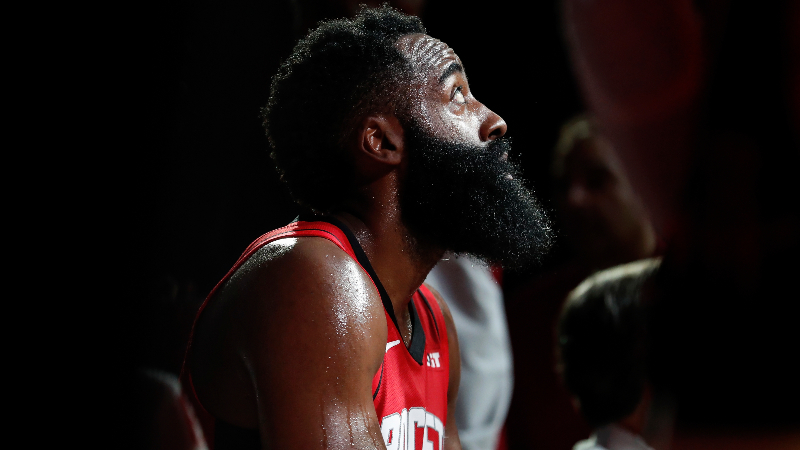 He's facing a rough narrative, a changing team and declining stats. January hit Harden hard. He shot 36% from the field and 28% from 3 in January, and while he's still averaging an insane 35-7-7, that dip hurts.
Russell Westbrook has been the team's best player over the last 45 days. The Rockets are unlikely to secure a top-four seed, and most of the voters are sick and tired of watching Harden, whether that's fair or not. I have a hard time thinking he finishes even third at this point. He's exhausted, and at some point they have to prioritize his rest.
There's no value here.
Giannis Antetokounmpo (+500)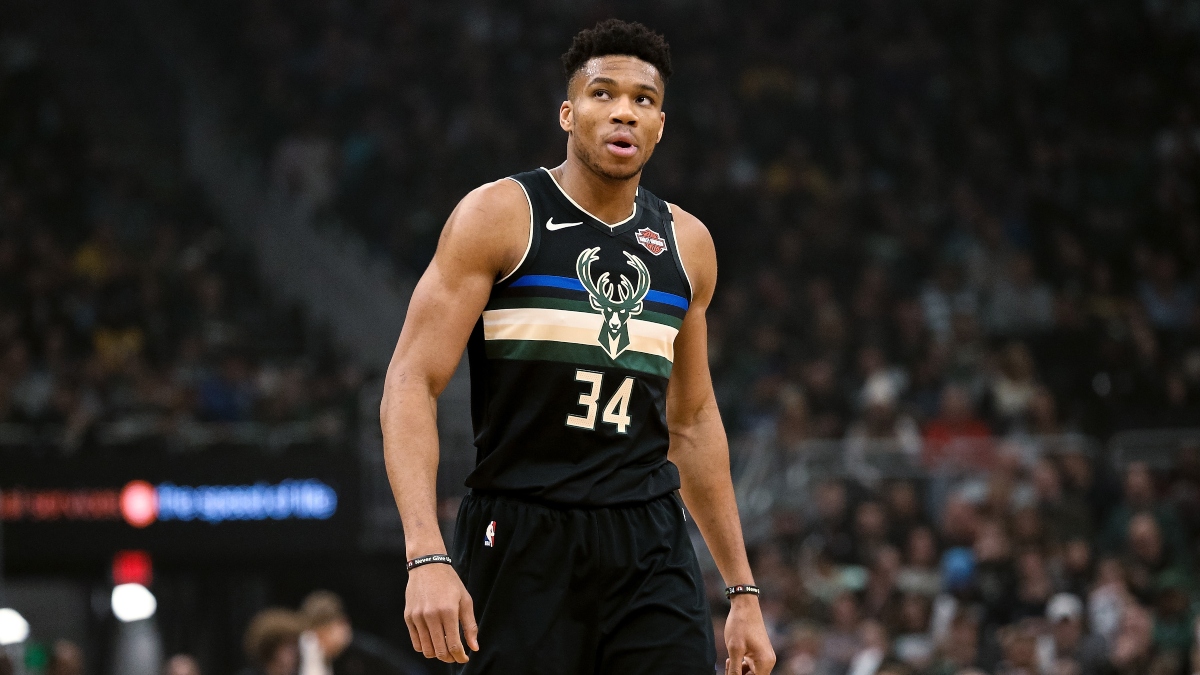 Pretty crazy that he's +500 to finish second with zero outcomes where he finishes outside of the top-two. It would take such an unprecedented collapse for Giannis not to win that there isn't great value here. But look … if Doncic goes back to a 40-point triple-double and the Bucks fade late, or if LeBron goes supernova in a series of nationally televised games, it's not inconceivable.
The Bucks have the fifth-toughest schedule from here on out. If they slid drastically, the Lakers could catch them; L.A. is only four back in the loss column. If the Lakers won the 1-seed finishing with 65-plus wins and the Bucks slid back, Giannis would certainly be in a position to fall to second. It cannot be overstated how much the narrative is with James.
So if you're putting together a position on this bet, including Giannis is a really good hedge.
Anthony Davis (+700)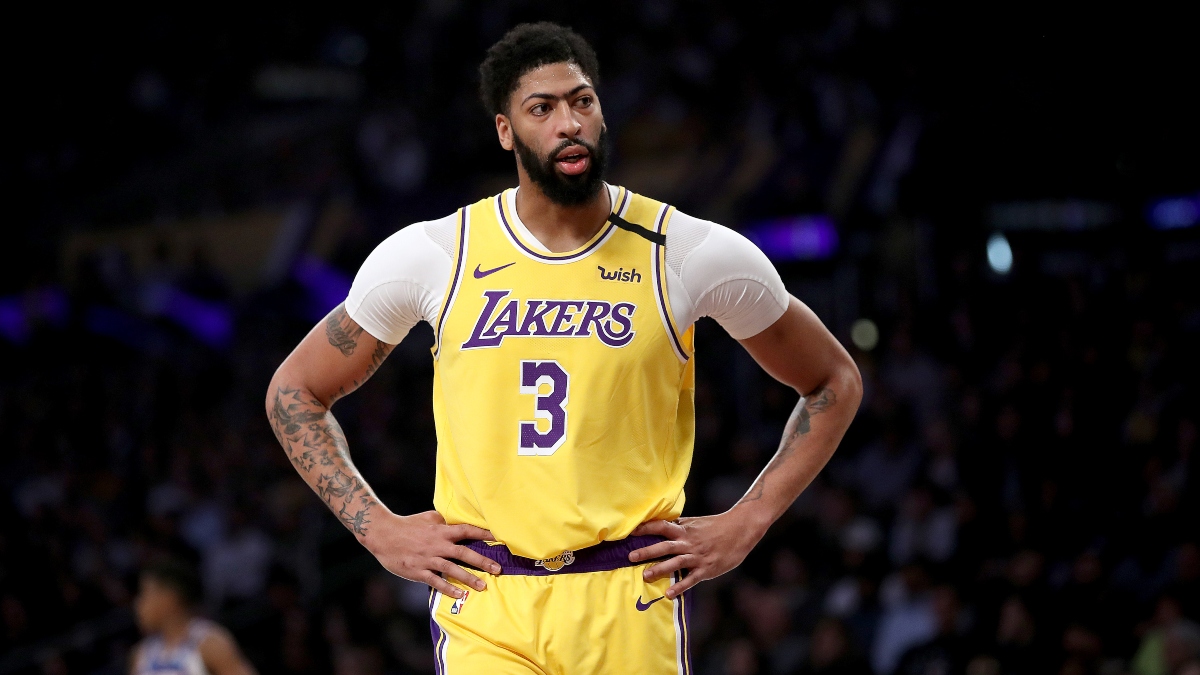 I don't see anyway he gets the vote requirements. James will take the majority of L.A. votes, and while some L.A.-based voters are likely to put both on their ballots, it won't be enough to counteract the rest of the voters who will include only one player per team on the ballot.
Davis is primarily the tip of the spear offensively for this team: He finishes lobs and putbacks; he shoots off passes from James. He's not the engine. He's also not the reason the defense is elite; if anything there are some concerning signs if you dig really far down in both the tape and the stats on Davis' defensive impact.
Davis is having a fantastic season as the secondary weapon, which is probably what is best suited for him. But he's not going to finish second if James wins, and he's not going to finish ahead of James.
Damian Lillard (+1200)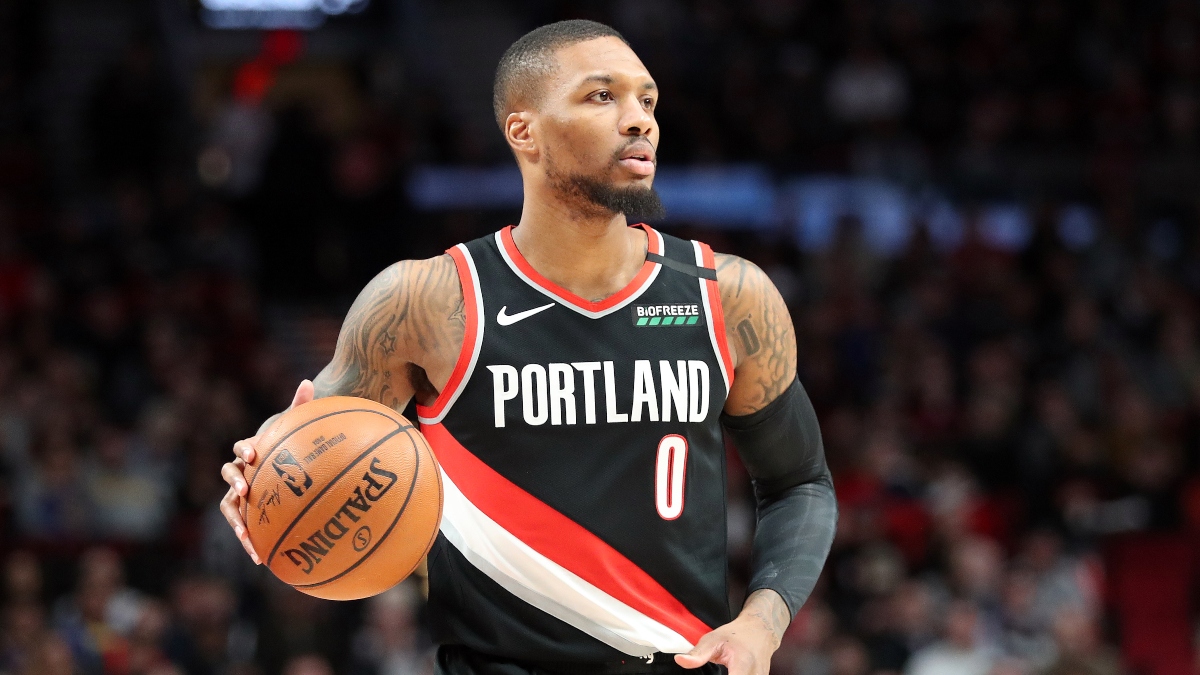 Now we're talking.
Lillard is averaging 30-4-8 on 46-39-89 splits. He's absolutely carried the Blazers this season as their team has fallen apart after injuries and poor roster construction.
Now, there a bunch of things working against him. First off, Portland is 25-31, a full five games back in the loss column from Memphis. The Grizzlies lead in the head-to-head tiebreaker. Giving a guy second for missing the playoffs is unheard of. The Blazers have to get into the 8-seed for this to have a chance.
Dame's also hurt. He tweaked his groin in the final game before the break and had to sit out All-Star weekend. He says he's not concerned about it and will be back soon, but he's going to miss some time. Even if he misses only another two weeks, that might be enough to bury the Blazers' playoff chances.
But here's the upside: Memphis has the toughest schedule remaining; Portland is 25th. (New Orleans, just a game back in the loss column from the Blazers, is 30th in remaining SOS.) So if Portland goes on a run, gets back to .500, and Memphis slips, it's right there.
The media wants to give it to Dame. He's a consummate leader, has stayed with his team, has put them on his back, makes big shots, puts up huge games in key situations and is likable as hell. This is a great longshot position, and it takes a lot for me to say that about a team that has no shot at winning 50.
Kawhi Leonard (+2000)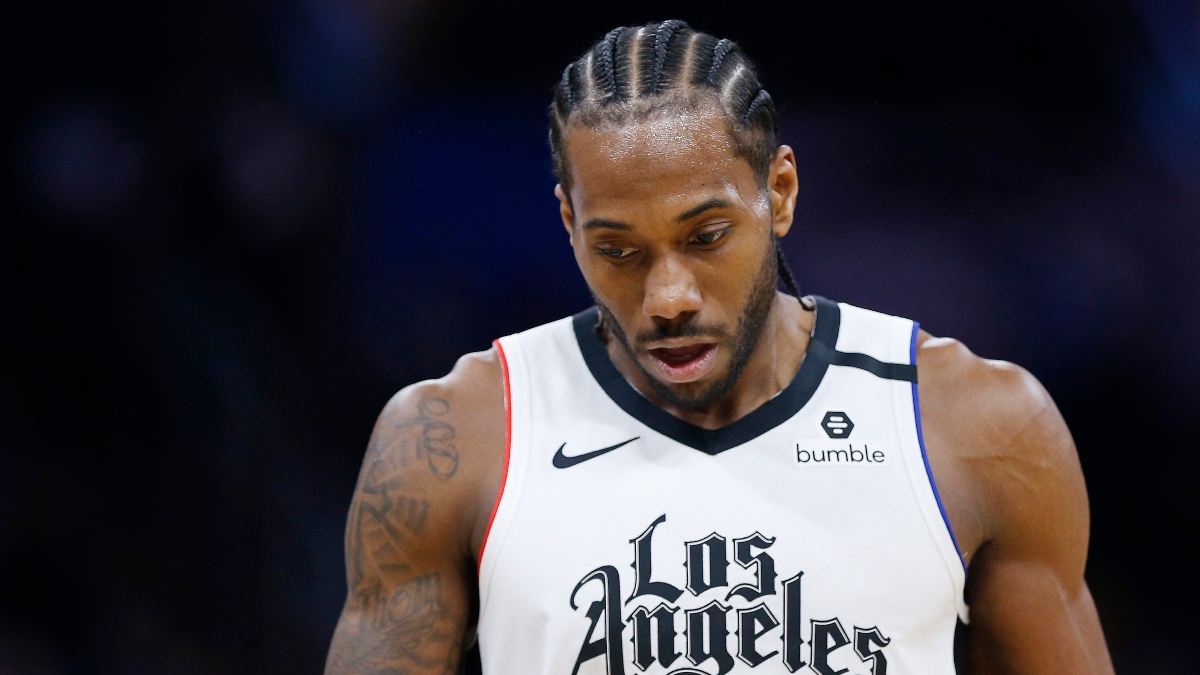 No way … missed too many games. The Clippers are in third and won't finish above the Lakers. There is no scenario in which Leonard can surpass both James and Giannis with better records and numbers. Leonard's averaging 27-7-5 on 46-37-90 shooting splits. Good. But not elite.
There's no value here.
Nikola Jokic (+3500)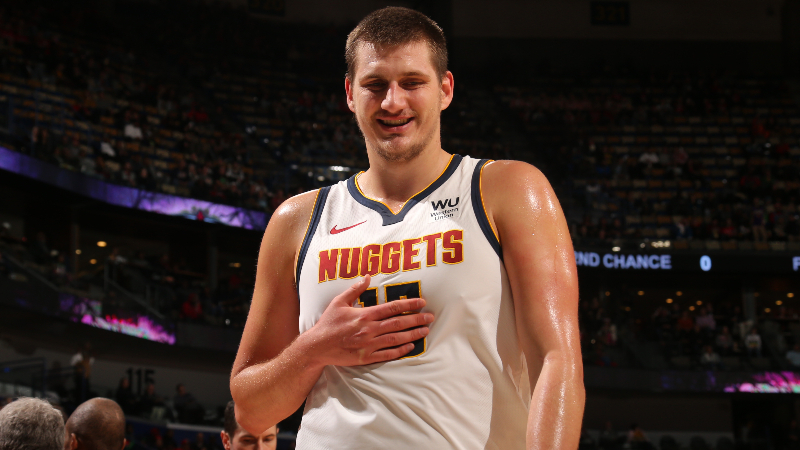 The Nuggets aren't going to pass the Lakers. They trail 2-1 in the season series, are five back in the loss column, the last game is in L.A. and they have a tougher schedule. So Joker would have to get past James to have a shot here.
Jokic has been incredible over the past two months. Over the last 20 games, he's averaging 25-11-8, shooting 55-38-80. Denver's got a real shot at finishing with the 2-seed, which would go a long way, but he'd still have to get past either James or Antetokounmpo, and that's really unlikely.
Jokic doesn't have the narrative push, star power, record or stats. The Nuggets would have to finish with the league's best record, and the odds on that are very small.
He's got a decent chance at third, however.
Jimmy Butler (+5000)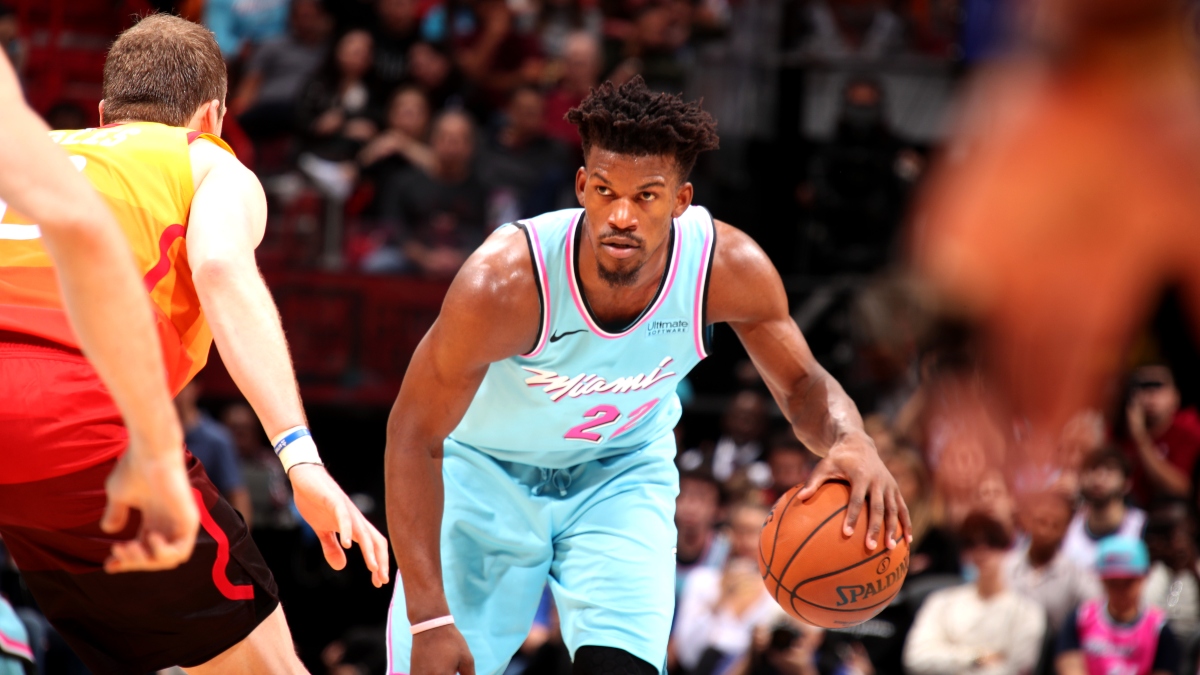 There's been almost no conversation about him, the numbers aren't there and the Heat are likely to slide a little more after an outlier start to the year. Trying to make an argument for Butler over any of the candidates above is tough. The Heat are a good story, but it's not centered around Butler.
SUGGESTED POSITION
With 10 units, I'd put 7 units on James, 2 on Antetokounmpo and 1 on Lillard.
How would you rate this article?